Abstract
The stone pagoda of the Bunhwangsa temple in Republic of Korea was made of piling small brick-shaped stones. The majority of stone bricks are andesitic rocks with variable geneses. Rock properties of the pagoda roof suffer partial significant deterioration, such as multiple peel-offs, exfoliation, onion-peel-like decomposition, cracks forming round lines and falling-off stone pieces. The stylobates and tabernacles at the four corners are composed of granitic rocks, which are heavily contaminated by lichens and mosses. Some of these contamination marks show dark black or yellowish brown colors by inorganic secondary hydrates. The four tabernacles and northern face of the pagoda body have been exposed to relatively high humidity, which causes light gray efflorescence as stalactites between the northern and western sides of the body. The efflorescences are composed of calcite, gypsum and clay minerals. The stone lion statues at the southeast and northeast corners are made of alkali granite, while the others are lithic tuff. Total rock properties of the pagoda consist of 9,708 stone bricks. Among them, 11.0% are fractured, 6.7% are fallen off, and 7.0% show considerable surface efflorescence, which shows that the pagoda has been highly deteriorated by physical, chemical and biological weathering. The authors strongly suggest long-term monitoring and comprehensive conservation researches.
This is a preview of subscription content,
to check access.
Access this article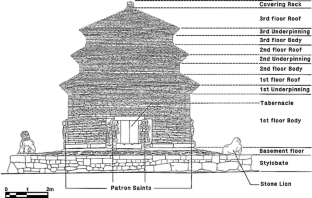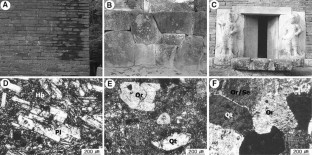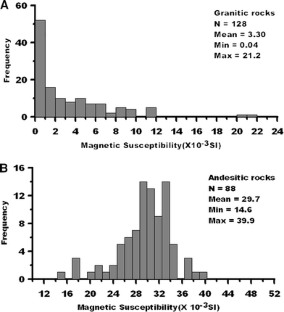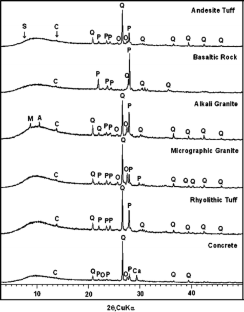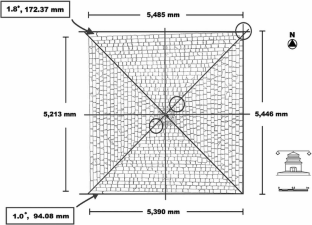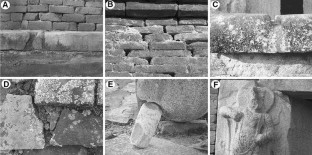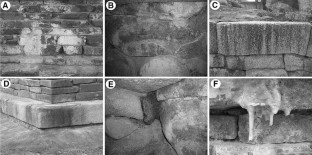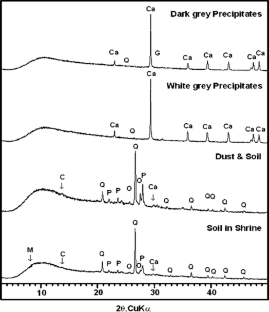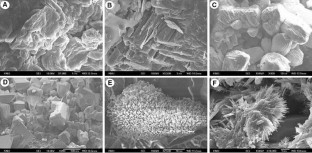 References
CHA (Cultural Heritage Administration) (1992) Report of detailed measurements and survey results of the Bunhwangsa temple stone pagoda in Korea, pp 1–31

CHA (Cultural Heritage Administration) (2005) Detailed information of cultural properties in Korea. http://www.ocp.go.kr.

Fidler J (2002) Stone building, construction and associated component system: their decay and treatment. Engl Herit Res Trans 2:1–104

Eckhart FEW (1978) Microorganisms and weathering of a sandstone monument. Environ Biochem Geomicrobiol 2:675–686

Ishihara S (1998) Granitoid series and mineralization in the circum-pacific phanerozoic granitic belts. Resour Geol 48:219–224

Jwa YJ, Lee SW, Kim JS, Son DW (2000) Source area of stones used for the stone buildings of Bulguksa temple and Seokguram grotto. J Geol Soc Korea 36:335–340

Lee SG, De Freitas DH (1989) A revision of the description and classification of weathered granite and its application to granites in Korea. Q J Eng Geol 22:31–43

Lee JD, Hwang BH (1999) Petrology of the granitoids in the Namsan-Tohamsan area around the Gyeongju, Korea. J Korean Earth Sci Soc 20:80–95

Lee CH, Choi SW, Suh M (2003) Natural deterioration and conservation treatment for the granite standing Buddha of Daejosa temple, Republic of Korea. Geotech Eng Geol 21:63–77

Lee CH, Lee MS, Suh S, Choi SW (2005) Weathering and deterioration of rock properties of the Dabotap pagoda (World Cultural Heritage), Republic of Korea. Environ Geol 47:547–557

Lee CH, Suh M (2002) Petrological and geological safety diagnosis of multi-storied stone pagoda in the Daewonsa temple, Sancheong, Korea. Econ Environ Geol 35:355–368

Lisci M, Monte M, Pacini E (2003) Lichens and higher plants and stone: a review. Int Biodeterior Biodegradation 51:1–17

Nagano T, Nakashima S (1989) Study of colors and degrees of weathering of granitic rocks by visible diffuse reflectance spectroscopy. Geochem J 23:75–83

Nesbitt HW, Young GM (1984) Prediction of some weathering trends of plutonic and volcanic rocks based on thermodynamic and kinetic considerations. Geochem Cosmochem Acta 48:1523–1534

Park KS (1999) Brick-shaped stone pagoda of the Bunhwangsa temple in Korea. Korean J Shilla Cult 20:161–197

Price CA (1996) Stone conservation. An overview of current research. The Getty Conservation Institute, Santa Monica, pp 1–11

Sharma A, Rajamani V (2000) Weathering of gneissic rocks in the upper reaches of Cauvery river, South India: implications to neotectonics of the region. Chem Geol 166:203–223

Uchida E, Ogawa Y, Maeda N, Nakagawa T (1999) Deterioration of stone materials in the Angkor monuments, Cambodia. Eng Geol 55:101–112

Young ME, Urquhart DCM (1998) Algal growth on building sandstone: effects of chemical stone cleaning methods. Q J Eng Geol 31:315–324
Acknowledgments
This study was funded through the research and development budget of National Research Institute of Cultural Heritage (NRICH) supported by Ministry of Science and Technology, Republic of Korea. The authors express sincere gratitude to the anonymous reviewers and the Editor-in-Chief (Dr. P. E. LaMoreaux) for constructive suggestions and editorial handling, and also acknowledge Professors Y. Keehm (Kongju National University, ROK) and J. Yu (Texas A & M University, USA) for critical reading and improvement of the manuscript.
About this article
Cite this article
Lee, C.H., Yi, J.E. Weathering damage evaluation of rock properties in the Bunhwangsa temple stone pagoda, Gyeongju, Republic of Korea. Environ Geol 52, 1193–1205 (2007). https://doi.org/10.1007/s00254-006-0558-9
Received:

Accepted:

Published:

Issue Date:

DOI: https://doi.org/10.1007/s00254-006-0558-9
Keywords