Abstract
Controlling Radopholus similis, an important phytopathogenic nematode, is a challenge worldwide. Herein, we constructed a metagenomic fosmid library from the rhizosphere soil of banana plants, and six clones with protease activity were obtained by functionally screening the library. Furthermore, subclones were constructed using the six clones, and three protease genes with nematicidal activity were identified: pase1, pase4, and pase6. The pase4 gene was successfully cloned and expressed, demonstrating that the protease PASE4 could effectively degrade R. similis tissues and result in nematode death. Additionally, we isolated a predominant R. similis-associated bacterium, Pseudomonas fluorescens (pf36), from 10 R. similis populations with different hosts. The pase4 gene was successfully introduced into the pf36 strain by vector transformation and conjugative transposition, and two genetically modified strains were obtained: p4MCS-pf36 and p4Tn5-pf36. p4MCS-pf36 had significantly higher protease expression and nematicidal activity (p < 0.05) than p4Tn5-pf36 in a microtiter plate assay, whereas p4Tn5-pf36 was superior to p4MCS-pf36 in terms of genetic stability and controlling R. similis in growth pot tests. This study confirmed that R. similis is inhibited by the associated bacterium pf36-mediated expression of nematicidal proteases. Herein, a novel approach is provided for the study and development of efficient, environmentally friendly, and sustainable biocontrol techniques against phytonematodes.
Access options
Buy single article
Instant access to the full article PDF.
USD 39.95
Price excludes VAT (USA)
Tax calculation will be finalised during checkout.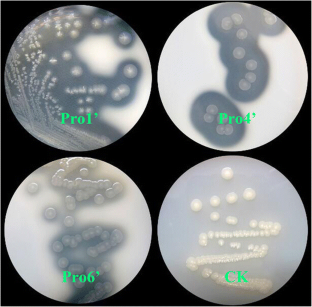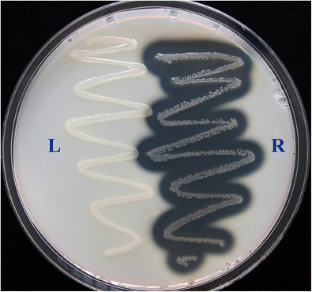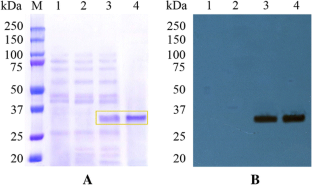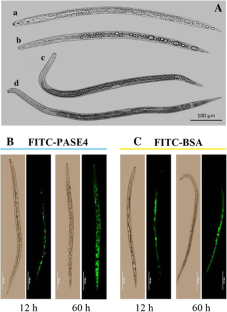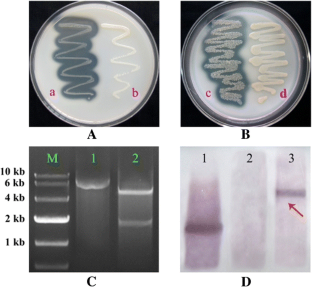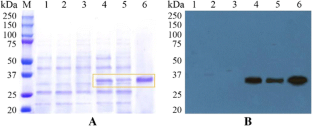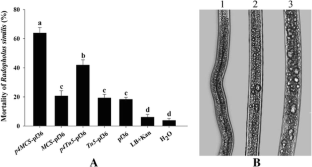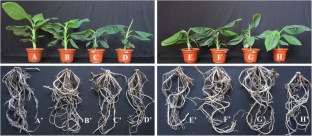 References
Åhman J, Johansson T, Olsson M, Punt PJ, van den Hondel CA, Tunlid A (2002) Improving the pathogenicity of a nematode-trapping fungus by genetic engineering of a subtilisin with nematotoxic activity. Appl Environ Microbiol 68:3408–3415

Aravind R, Eapen SJ, Kumar A, Dinu A, Ramana KV (2010) Screening of endophytic bacteria and evaluation of selected isolates for suppression of burrowing nematode (Radopholus similis Thorne) using three varieties of black pepper (Piper nigrum L.) Crop Prot 29:318–324

Babalola OO (2010) Beneficial bacteria of agricultural importance. Biotechnol Lett 32:1559–1570

Balding C, Blaby I, Summers D (2006) A mutational analysis of the ColE1-encoded cell cycle regulator Rcd confirms its role in plasmid stability. Plasmid 56:68–73

Baquiran JP, Thater B, Sedky S, Ley PD, Crowley D, Orwin PM (2013) Culture-independent investigation of the microbiome associated with the nematode Acrobeloides maximus. PLoS One 8:e67425

Bertrand H, Poly F, Van VT, Lombard N, Nalin R, Vogel TM, Simonet P (2005) High molecular weight DNA recovery from soils prerequisite for biotechnological metagenomic library construction. J Microbiol Meth 62:1–11

Chen LL, Liu LJ, Shi M, Song XY, Zheng CY, Chen XL, Zhang YZ (2009) Characterization and gene cloning of a novel serine protease with nematicidal activity from Trichoderma pseudokoningii SMF2. FEMS Microbiol Lett 299:135–142

Diallo S, Crépin A, Barbey C, Orange N, Burini JF, Latour X (2011) Mechanisms and recent advances in biological control mediated through the potato rhizosphere. FEMS Microbiol Ecol 75:351–364

Elsen A, Gervacio D, Swennen R, De Waele D (2008) AMF-induced biocontrol against plant parasitic nematodes in Musa sp.: a systemic effect. Mycorrhiza 18:251–256

Elsen A, Lens K, Nguyet DT, Broos S, Stoffelen R, De Waele D (2001) Aseptic culture systems of Radopholus similis for in vitro assays on Musa spp. and Arabidopsis thaliana. J Nematol 33:147–151

Elzer PH, Kovach ME, Phillips RW, Robertson GT, Peterson KM, RoopII RM (1995) In vivo and in vitro stability of the broad-host-range cloning vector pBBR1MCS in six Brucella speies. Plasmid 33:51–57

Gao X, Wnag J, Yu DQ, Bian F, Xie BB, Chen XL, Zhou BC, Lai LH, Wang ZX, Wu JW, Zhang YZ (2010) Structural basis for the autoprocessing of zinc metalloproteases in the thermolysin family. Proc Natl Acad Sci U S A 107:17569–17574

Goff M, Nikodinovicrunic J, O'Connor KE (2009) Characterization of temperature-sensitive and lipopolysaccharide overproducing transposon mutants of Pseudomonas putida CA-3 affected in PHA accumulation. FEMS Microbiol Lett 292:297–305

Griffitts JS, Whitacre JL, Stevens DE, Aroian RV (2001) Bt toxin resistance from loss of a putative carbohydrate-modifying enzyme. Science 293:860–864

Huang XW, Tian BY, Niu QH, Yang JK, Zhang LM, Zhang KQ (2005) An extracellular protease from Brevibacillus laterosporus G4 without parasporal crystal can serve as a pathogenic factor in infection of nematodes. Res Microbiol 156:719–727

Jeger MJ, Waller JM, Johanson A, Gowen SR (1996) Monitoring in banana pest management. Crop Prot 15:391–397

Koffi MC, Vos C, Draye X, Declerck S (2013) Effects of Rhizophagus irregularis MUCL 41833 on the reproduction of Radopholus similis in banana plantlets grown under in vitro culture conditions. Mycorrhiza 23:279–288

Kovach ME, Elzer PH, Hill DS, Robertson GT, Farris MA, RoopII RM, Peterson KM (1995) Four new derivatives of the broad-host-range cloning vector pBBR1MCS, carrying different antibiotic-resistance cassettes. Gene 166:175–176

Li Y, Wang K, Xie H, Wang YT, Wang DW, Xu CL, Huang X, Wang DS (2015) A nematode calreticulin, Rs-CRT, is a key effector in reproduction and pathogenicity of Radopholus similis. PLoS One 10:e0129351

Liu SC, Webster DA, Stark BC (1996) An improved method of transformation in Pseudomonas. Biotechnol Tech 10:683–686

Luo XX, Chen L, Huang Q, Zheng JS, Zhou W, Peng DH, Ruan LF, Sun M (2013) Bacillus thuringiensis metalloproteinase Bmp1 functions as a nematicidal virulence factor. Appl Environ Microbiol 79:460–468

Marin DH, Barker KR, Sutton TB (2000) Efficacy of "ABG-9008" against burrowing nematode (Radopholus similis) on bananas. Nematropica 30:1–8

Szabó M, Urbán P, Virányi F, Kredics L, Fekete C (2013) Comparative gene expression profiles of Trichoderma harzianum proteases during in vitro nematode egg-parasitism. Biol Control 67:337–343

Mendoza AR, Kiewnick S, Sikora RA (2008) In vitro activity of Bacillus firmus against the burrowing nematode Radopholus similis, the root-knot nematode Meloidogyne incognita and the stem nematode Ditylenchus dipsaci. Biocontrol Sci Techn 18:377–389

Neveu J, Regeard C, Dubow MS (2011) Isolation and characterization of two serine proteases from metagenomic libraries of the Gobi and Death Valley deserts. Appl Microbiol Biotechnol 91:635–644

Niu QH, Huang XW, Tian BY, Yang JK, Liu J, Zhang L, Zhang KQ (2006) Bacillus sp. B16 kills nematodes with a serine protease identified as a pathogenic factor. Appl Microbiol Biotechnol 69:722–730

Plowright R, Dusabe J, Coyne D, Speijer P (2013) Analysis of the pathogenic variability and genetic diversity of the plant-parasitic nematode Radopholus similis on bananas. Nematology 15:41–56

Reznikoff WS, Goryshin IY, Jendrisak JJ (2004) Tn5 as a molecular genetics tool: in vitro transposition and the coupling of in vitro technologies with in vivo transposition. Methods Mol Biol 260:83–96

Tian XL, Cheng XY, Mao ZC, Chen GH, Yang JR, Xie BY (2011) Composition of bacterial communities associated with a plant-parasitic nematode Bursaphelenchus mucronatus. Curr Microbiol 62:117–125

Tsang MMC, Kara AH, Sipes BS (2004) Efficacy of hot water drenches of Anthurium andraeanum plants against the burrowing nematode Radopholus similis and plant thermotolerance. Ann Appl Biol 145:309–316

Vicente CS, Nascimento F, Espada M, Barbosa P, Mota M, Glick BR, Oliveira S (2012) Characterization of bacteria associated with pinewood nematode Bursaphelenchus xylophilus. PLoS One 7:e46661

Wang K, Li Y, Xie H, Wu WJ, Xu CL (2016) Pin nematode slow decline of Anthurium andraeanum, a new disease caused by the pin nematode Paratylenchus shenzhenensis. Plant Dis 100:940–945

Wu JW, Chen XL (2011) Extracellular metalloproteases from bacteria. Appl Microbiol Biotechnol 92:253–262

Yang JK, Liang LM, Zhang Y, Li J, Zhang L, Ye FP, Gan ZW, Zhang KQ (2007) Purification and cloning of a novel serine protease from the nematode-trapping fungus Dactylellina varietas and its potential roles in infection against nematodes. Appl Microbiol Biotechnol 75:557–565

Zhang YJ, Zhao J, Zeng RY (2011) Expression and characterization of a novel mesophilic protease from metagenomic library derived from Antarctic coastal sediment. Extremophiles 15:23–29

Zheng F, Fu MY, Zhao ZX, Chen MC (2012) Community diversity of associated bacteria of Radopholus similis. Plant Dis Pest 3:33–37

Zou CG, Tu HH, Liu XY, Tao N, Zhang KQ (2010) PacC in the nematophagous fungus Clonostachys rosea controls virulence to nematodes. Environ Microbiol 12:1868–1877
Funding
This study was funded by the National Foundation of Natural Science of China (grant number 30671366 and 31071665).
Ethics declarations
Conflict of interest
The authors declare that they have no conflict of interest.
Ethical approval
This article does not contain any studies with human participants or animals performed by any of the authors.
Electronic supplementary material
About this article
Cite this article
Chen, D., Wang, D., Xu, C. et al. Nematicidal protease genes screened from a soil metagenomic library to control Radopholus similis mediated by Pseudomonas fluorescens pf36. Appl Microbiol Biotechnol 102, 3301–3314 (2018). https://doi.org/10.1007/s00253-018-8869-9
Received:

Revised:

Accepted:

Published:

Issue Date:

DOI: https://doi.org/10.1007/s00253-018-8869-9
Keywords
Metagenomic library

Protease gene

Radopholus similis

Nematode-associated bacteria

Pseudomonas fluorescens

Biological control