Erratum to:Dengue virus-specific CD4+ and CD8+ T lymphocytes target NS1, NS3 and NS5 in infected Indian rhesus macaques
Erratum to: Immunogenetics
DOI 10.1007/s00251-011-0566-0
An incorrect contour plot was displayed in the last panel of Fig. 
3
of our manuscript entitled "Dengue virus-specific CD4+ and CD8+ T lymphocytes target NS1, NS3 and NS5 in infected Indian rhesus macaques". The TNF-α versus IFN-γ plot was mistakenly incorporated into the plot labeled CD107a versus IFN-γ.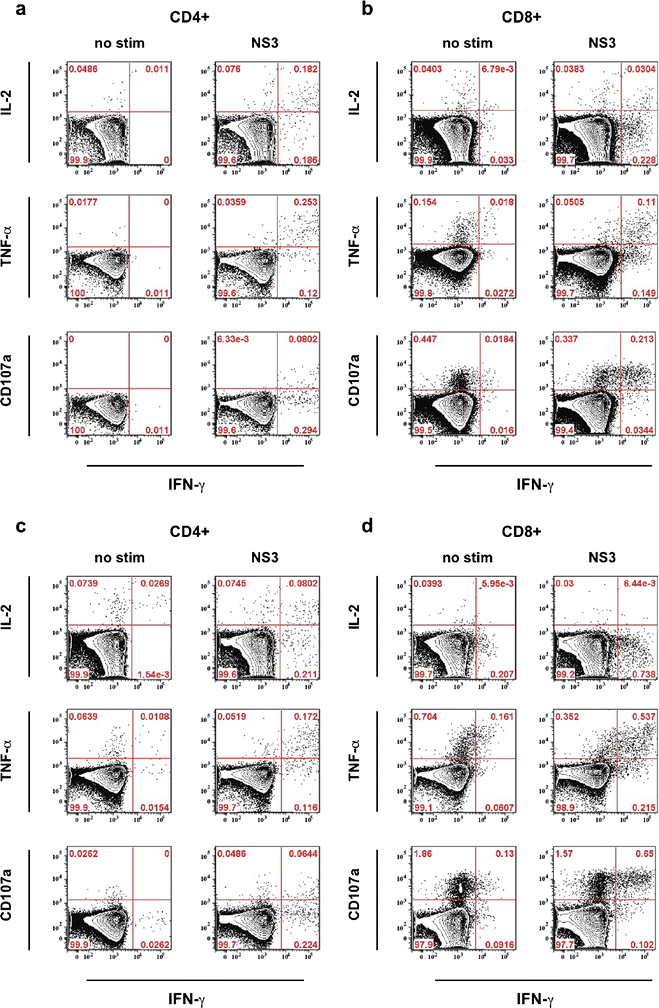 The correct display of plots is presented below.