Abstract
We describe a novel extension of the Genomic Matching Technique (GMT) that defines haplotypes of the mannose binding lectin (MBL) region in Zebrafish (D. rerio). Four ancestral haplotypes have been identified to date, with at least one of these demonstrating a significant increase in resistance to L. anguillarum. MBL activates the lectin pathway of the complement system and stimulates the development of the complement cascade and the Membrane Attack Complex. Polymorphisms in humans have been associated with increased susceptibility and severity to a number of pathogenic organisms. As teleosts have a relatively immature acquired immune system, polymorphisms within MBL and other innate defence genes are likely to be critical in defining their susceptibility/resistance to various pathogenic organisms. We report multiple copies of MBL-like genes in D. rerio, with up to three copies tightly linked within a cluster spanning ∼15 kb on chromosome 2. Genomic analysis suggests that duplication, retroviral insertion and possibly gene mutation and/or deletion have been key factors in the evolution of this cluster. Molecular analysis has revealed extensive polymorphism, including at least five distinct amplicons and haplospecific gene copy number variation. This study demonstrates polymorphism within a critical component of the teleost innate immune system. The polymorphisms and the haplotypes encoding the unique variants are likely to be informative in defining susceptibility/resistance to infectious agents commonly encountered within aquatic environments. Future investigations will define other important haplotypes and transfer the knowledge to other finfish species, thereby enabling selection of broodstock for the aquaculture industry.
This is a preview of subscription content, log in to check access.
Access options
Buy single article
Instant access to the full article PDF.
US$ 39.95
Price includes VAT for USA
Subscribe to journal
Immediate online access to all issues from 2019. Subscription will auto renew annually.
US$ 199
This is the net price. Taxes to be calculated in checkout.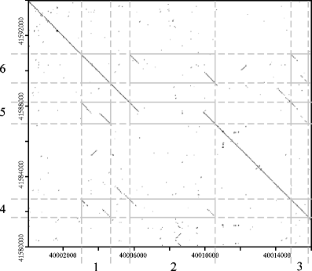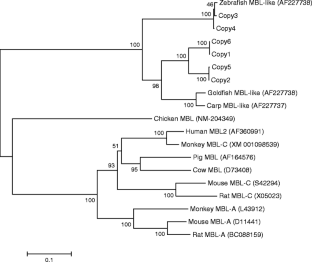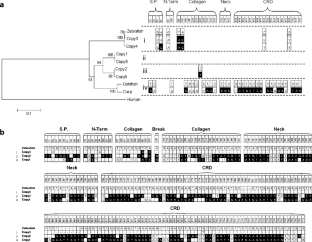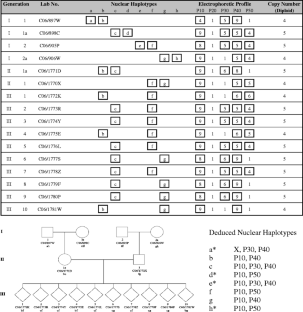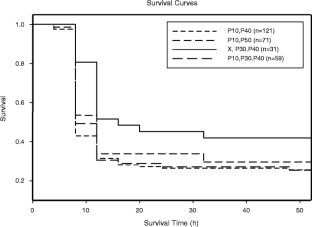 References
Accelrys Inc. (2006) Gene. San Diego: Accelrys Software

Aitman TJ, Dong R, Vyse TJ, Norsworthy PJ, Johnson MD, Smith J, Mangion J, Roberton-Lowe C, Marshall AJ, Petretto E, Hodges MD, Bhangal G, Patel SG, Sheehan-Rooney K, Duda M, Cook PR, Evans DJ, Domin J, Flint J, Boyle JJ, Pusey CD, Cook HT (2006) Copy number polymorphism in Fcgr3 predisposes to glomerulonephritis in rats and humans 439:851–855

Bohlson SS, Fraser DA, Tenner AJ (2007) Complement proteins C1q and MBL are pattern recognition molecules that signal immediate and long-term protective immune functions. Molecular Immunology, XXI International Complement Workshop Beijing, China, pp 44:33–43 (October 22–26, 2006)

Boldt ABW, Culpi L, Tsuneto LT, de Souza IR, Kun JFJ, Petzl-Erler ML (2006) Diversity of the MBL2 Gene in various Brazilian populations and the case of selection at the mannose-binding lectin locus. Hum Immunol 67:722–734

Bondad-Reantaso MG, Subasinghe RP, Arthur JR, Ogawa K, Chinabut S, Adlard R, Tan Z, Shariff M (2005) Disease and health management in Asian aquaculture. Vet Parasitol 132:249–272

Christiansen FT, Zhang WJ, Griffiths M, Mallal SA, Dawkins RL (1991) Major histocompatibility complex (MHC) complement deficiency, ancestral haplotypes and systemic lupus erythematosus (SLE): C4 deficiency explains some but not all of the influence of the MHC. J Rheumatol 18:1350–1358

Ewart KV, Johnson SC, Ross NW (1999) Identification of a pathogen-binding lectin in salmon serum. Comp Biochem Physiol Part C: Pharmacol Toxicol 123:9–15

Ezekowitz R, Shi L, Fraser I, Takahashi K (2005) The mannose-binding lectin: an infection susceptibility gene. Mechanisms of Lymphocyte Activation and Immune Regulation X. Adv Exp Med Biol 560:99–103

Fujita T, Matsushita M, Endo Y (2004) The lectin-complement pathway—its role in innate immunity and evolution. Immunol Rev 198:185–202

Gaudieri S, Longman-Jacobsen N, Tay GK, Dawkins RL (2001) Sequence analysis of the MHC Class I Region reveals the basis of the genomic matching technique. Hum Immunol 62:279–285

Hibberd ML, Summerfield JA, Levin M (2001) Variation in the mannose binding lectin (MBL) Gene and susceptibility to sepsis. Sepsis 4:201–207

Holmskov U (2000) Collectins and collectin receptors in innate immunity. APMIS Suppl 108:1–59

Ketheesan N, Gaudieri S, Witt CS, Tay GK, Townend DC, Christiansen FT, Dawkins RL (1999) Reconstruction of the block matching profiles. Hum Immunol 60:171–176

Kumar S, Tamura K, Nei M (2004) MEGA3: Integrated software for molecular evolutionary genetics analysis and sequence alignment. Brief Bioinform 5:150–163

Laird R, Dawkins RL, Gaudieri S (2005) Use of the genomic matching technique to complement multiplex STR profiling reduces DNA profiling costs in high volume crimes and intelligence led screens. Forensic Sci Int 151:249–257

Larsen F, Madsen HO, Sim RB, Koch C, Garred P (2004) Disease-associated mutations in human mannose-binding lectin compromise oligomerization and activity of the final protein. J Biol Chem 279:21302–21311

McLure CA, Kesners PW, Lester S, Male D, Amadou C, Dawkins JR, Stewart BJ, Williamson JF, Dawkins RL (2005a) Haplotyping of the canine MHC without the need for DLA typing. Int J Immunogenet 32:407–411

McLure CA, Williamson JF, Smyth LA, Agrawal S, Lester S, Millman JA, Keating PJ, Stewart BJ, Dawkins RL (2005b) Extensive genomic and functional polymorphism of the complement control proteins. Immunogenetics 57:805–815

Meyer FP (1991) Aquaculture disease and health management. J Anim Sci 69:4201–4208

Mogues T, Ota T, Tauber AI, et al. (1996) Characterization of two mannose-binding protein cDNAs from rhesus monkey (Macaca mulatta): structure and evolutionary implications. Glycobiology 6:543–550

Nakao M, Kajiya T, Sato Y, Somamoto T, Kato-Unoki Y, Matsushita M, Nakata M, Fujita T, Yano T (2006) Lectin pathway of bony fish complement: identification of two homologs of the mannose-binding lectin associated with MASP2 in the common carp (Cyprinus carpio). J Immunol 177:5471–5479

Nakao M, Yano T (1998) Structural and functional identification of complement components of the bony fish, carp (Cyprinus carpio). Immunol Rev 166:27–38

Nonaka M, Smith S (2000) Complement system of bony and cartilaginous fish. Fish Shellfish Immunol 10:215–228

Pilstrom L, Bengten E (1996) Immunoglobulin in fish-genes, expression and structure. Fish Shellfish Immunol 6:243–262

Redon R, Ishikawa S, Fitch KR, Feuk L, Perry GH, Andrews TD, Fiegler H, Shapero MH, Carson AR, Chen W, Cho EK, Dallaire S, Freeman JL, Gonzalez JR, Gratacos M, Huang J, Kalaitzopoulos D, Komura D, MacDonald JR, Marshall CR, Mei R, Montgomery L, Nishimura K, Okamura K, Shen F, Somerville MJ, Tchinda J, Valsesia A, Woodwark C, Yang F, Zhang J, Zerjal T, Zhang J, Armengol L, Conrad DF, Estivill X, Tyler-Smith C, Carter NP, Aburatani H, Lee C, Jones KW, Scherer SW, Hurles ME (2006) Global variation in copy number in the human genome. Nature 444:444–454

Sim RB, Tsiftsoglou SA (2004) Proteases of the complement system. Biochem Soc Trans 32:21–27

Sunyer JO, Lambris JD (1998) Evolution and diversity of the complement system of poikilothermic vertebrates. Immunol Rev 166:39–57

Sunyer OJ, Zarkadis IK, Lambris JD (1998) Complement diversity: a mechanism for generating immune diversity? Immunol Today 19:519–523

Tay GK, Witt CS, Christiansen FT, Charron D, Baker D, Herrmann R, Smith LK, Diepeveen D, Mallal S, McCluskey J, Lester S, Loiseau P, Teisserenc H, Chapman J, Tait B, Dawkins RL (1995) Matching for MHC haplotypes results in improved survival following unrelated bone marrow transplantation. Bone Marrow Transplant 15:381–385

Uko G, Christiansen FT, Dawkins RL, McCann VJ (1986) Reference ranges for serum C4 concentrations in subjects with and without C4 null alleles. J Clin Pathol 39:573–576

Vitved L, Holmskov U, Koch C, et al. (2000) The homologue of mannose-binding lectin in the carp family Cyprinidae is expressed at high level in spleen, and the deduced primary structure predicts affinity for galactose. Immunogenetics 51:955–964

Wallis R (2002) Structural and functional aspects of complement activation by mannose-binding protein. Immunobiology 205:433–445

Zhang WJ, Degli-Esposti MA, Cobain TJ, Cameron PU, Christiansen FT, Dawkins RL (1990) Differences in gene copy number carried by different MHC ancestral haplotypes. Quantitation after physical separation of haplotypes by pulsed field gel electrophoresis. J Exp Med 171:2101–2114
Acknowledgements
The authors thank Nicki Buller and Brian Jones of the Animal Health Laboratories (Department of Agriculture and Food, Western Australia) for supplying bacterial pathogens and advice on pathogen culturing. This study is supported by Genetic Technologies Ltd., Fitzroy, Victoria, 3065, Australia and the C.Y. O'Connor ERADE Village Foundation. Collectively, the authors associated with the C.Y. O'Connor ERADE Village Foundation have an interest in Genetic Technologies.
Ethics Approval
The project was vetted then approved by the Murdoch University Animal Ethics Committee. All fish used were maintained and treated humanely and euthanased at the completion of work.
About this article
Cite this article
Jackson, A.N., McLure, C.A., Dawkins, R.L. et al. Mannose binding lectin (MBL) copy number polymorphism in Zebrafish (D. rerio) and identification of haplotypes resistant to L. anguillarum . Immunogenetics 59, 861–872 (2007). https://doi.org/10.1007/s00251-007-0251-5
Received:

Accepted:

Published:

Issue Date:
Keywords
Zebrafish

Lectin pathway

MBL

Ancestral haplotypes

Genomic matching technique

L. anguillarum