Abstract
The composition of the vaginal microbiota is a key element for maintaining gynecological and reproductive health. With the aim of obtaining an accurate overview of the vaginal microbiota of Algerian women, in terms of their age and ethnic group, we conducted a 16S rRNA gene targeted metagenomic analysis of 100 vaginal samples taken from healthy childbearing and menopausal women. These data were used to establish the pattern of the vaginal microbiota during reproductive and postreproductive phases. Hormone levels were correlated to changes in microbial composition for menopausal women. The ethnic comparison revealed a particular microbiota profile for Algerian women, with a dominance of CST III and CST I. A rapid qPCR method developed by the authors was successfully used to identify the vaginal bacterial pattern for a customized gynecological management.
Access options
Buy single article
Instant access to the full article PDF.
USD 39.95
Price excludes VAT (USA)
Tax calculation will be finalised during checkout.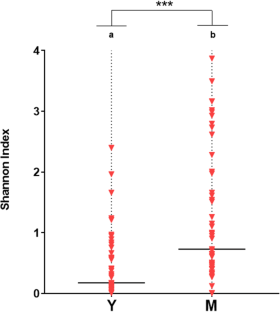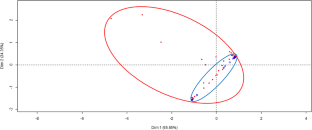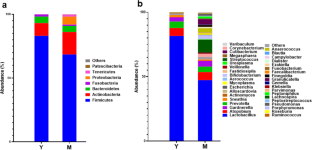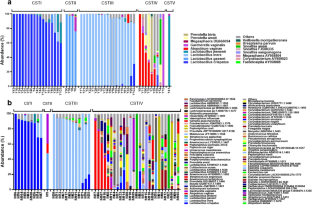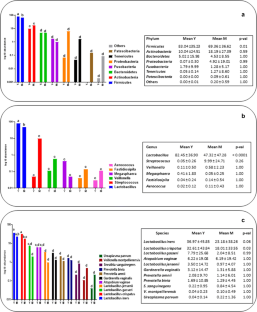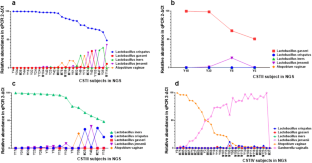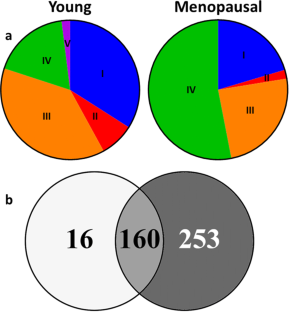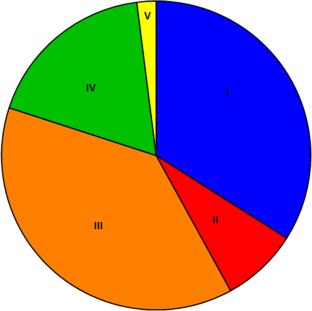 References
Bourrat P, Griffiths PE (2018) Multispecies individuals. Hist Philos Life Sci 40:33. https://doi.org/10.1007/s40656-018-0194-1

Suárez J (2020) The stability of traits conception of the hologenome: an evolutionary account of holobiont individuality. Hist Philos Life Sci 42:11. https://doi.org/10.1007/s40656-020-00305-2

Haldar S, Kapil A, Sood S, Sengupta S (2016) Female reproductive tract microbiome in gynecological health and problems. https://doi.org/10.1016/j.jrhm.2016.11.007

Younes JA, Lievens E, Hummelen R, van der Westen R, Reid G, Petrova MI (2018) Women and their microbes: the unexpected friendship. Trends Microbiol. 26:16–32. https://doi.org/10.1016/j.tim.2017.07.008

Turnbaugh PJ, Hamady M, Yatsunenko T, Cantarel BL, Duncan A, Ley RE, Sogin ML, Jones WJ, Roe BA, Affourtit JP, Egholm M, Henrissat B, Heath AC, Knight R, Gordon JI (2009) A core gut microbiome in obese and lean twins. Nature 457:480–484. https://doi.org/10.1038/nature07540

Zárate S, Taboada B, Yocupicio-Monroy M, Arias CF (2017) Human virome. Arch. Med. Res. 48:701–716. https://doi.org/10.1016/j.arcmed.2018.01.005

Wylie KM, Wylie TN, Cahill AG et al (2018) The vaginal eukaryotic DNA virome and preterm birth. Am J Obstet Gynecol 219:189. e1-189.e12. https://doi.org/10.1016/j.ajog.2018.04.048

Limon JJ, Skalski JH, Underhill DM (2017) Commensal fungi in health and disease. Cell Host Microbe 22:156–165. https://doi.org/10.1016/j.chom.2017.07.002

Anahtar MN, Gootenberg DB, Mitchell CM, Kwon DS (2018) Cervicovaginal microbiota and reproductive health: the virtue of simplicity. Cell Host Microbe 23:159–168. https://doi.org/10.1016/j.chom.2018.01.013

Ravel J, Gajer P, Abdo Z, Schneider GM, Koenig SSK, McCulle SL, Karlebach S, Gorle R, Russell J, Tacket CO, Brotman RM, Davis CC, Ault K, Peralta L, Forney LJ (2011) Vaginal microbiome of reproductive-age women. Proc. Natl. Acad. Sci. U. S. A. 108(Suppl 1):4680–4687. https://doi.org/10.1073/pnas.1002611107

Amabebe E, Anumba DOC (2018) The vaginal microenvironment: the physiologic role of lactobacilli. Front Med (Lausanne) 5. https://doi.org/10.3389/fmed.2018.00181

Kroon SJ, Ravel J, Huston WM (2018) Cervicovaginal microbiota, women's health, and reproductive outcomes. Fertil. Steril. 110:327–336. https://doi.org/10.1016/j.fertnstert.2018.06.036

Hickey RJ, Zhou X, Pierson JD, Ravel J, Forney LJ (2012) Understanding vaginal microbiome complexity from an ecological perspective. Transl. Res. 160:267–282. https://doi.org/10.1016/j.trsl.2012.02.008

Muhleisen AL, Herbst-Kralovetz MM (2016) Menopause and the vaginal microbiome. Maturitas 91:42–50. https://doi.org/10.1016/j.maturitas.2016.05.015

Borgdorff H, van der Veer C, van Houdt R, Alberts CJ, de Vries HJ, Bruisten SM, Snijder MB, Prins M, Geerlings SE, Schim van der Loeff MF, van de Wijgert JHHM (2017) The association between ethnicity and vaginal microbiota composition in Amsterdam, the Netherlands. PLoS One 12:e0181135. https://doi.org/10.1371/journal.pone.0181135

Sanglard LP, Schmitz-Esser S, Gray KA, Linhares DCL, Yeoman CJ, Dekkers JCM, Niederwerder MC, Serão NVL (2020) Investigating the relationship between vaginal microbiota and host genetics and their impact on immune response and farrowing traits in commercial gilts. J. Anim. Breed. Genet. 137:84–102. https://doi.org/10.1111/jbg.12456

Fredricks DN, Fiedler TL, Thomas KK, Mitchell CM, Marrazzo JM (2009) Changes in vaginal bacterial concentrations with intravaginal metronidazole therapy for bacterial vaginosis as assessed by quantitative PCR. J. Clin. Microbiol. 47:721–726. https://doi.org/10.1128/JCM.01384-08

De Backer E, Verhelst R, Verstraelen H et al (2007) Quantitative determination by real-time PCR of four vaginal Lactobacillus species, Gardnerella vaginalis and Atopobium vaginae indicates an inverse relationship between L. gasseri and L. iners. BMC Microbiol. 7:115. https://doi.org/10.1186/1471-2180-7-115

Amann RI, Binder BJ, Olson RJ, Chisholm SW, Devereux R, Stahl DA (1990) Combination of 16S rRNA-targeted oligonucleotide probes with flow cytometry for analyzing mixed microbial populations. Appl. Environ. Microbiol. 56:1919–1925

Schmittgen TD, Livak KJ (2008) Analyzing real-time PCR data by the comparative C(T) method. Nat. Protoc. 3:1101–1108. https://doi.org/10.1038/nprot.2008.73

Freitas AC, Bocking A, Hill JE, Money DM, VOGUE Research Group (2018) Increased richness and diversity of the vaginal microbiota and spontaneous preterm birth. Microbiome 6(1):117. https://doi.org/10.1186/s40168-018-0502-8

Gajer P, Brotman RM, Bai G et al (2012) Temporal dynamics of the human vaginal microbiota. Science Translational Medicine 4:132ra52. https://doi.org/10.1126/scitranslmed.3003605

Huang B, Fettweis JM, Brooks JP, Jefferson KK, Buck GA (2014) The changing landscape of the vaginal microbiome. Clin. Lab. Med. 34:747–761. https://doi.org/10.1016/j.cll.2014.08.006

Leckie KJ (2010) What is the evidence for the role of oestrogen in the prevention of recurrent urinary tract infections in postmenopausal women? An evidence-based review. Journal of Clinical Gerontology and Geriatrics 1:31–35. https://doi.org/10.1016/j.jcgg.2010.10.008

Mitchell CM, Waetjen LE (2018) Genitourinary changes with aging. Obstet. Gynecol. Clin. N. Am. 45:737–750. https://doi.org/10.1016/j.ogc.2018.07.010

Chaban B, Links MG, Jayaprakash TP, Wagner EC, Bourque DK, Lohn Z, Albert AYK, van Schalkwyk J, Reid G, Hemmingsen SM, Hill JE, Money DM (2014) Characterization of the vaginal microbiota of healthy Canadian women through the menstrual cycle. Microbiome 2:23. https://doi.org/10.1186/2049-2618-2-23

Bradley F, Birse K, Hasselrot K, Noël-Romas L, Introini A, Wefer H, Seifert M, Engstrand L, Tjernlund A, Broliden K, Burgener AD (2018) The vaginal microbiome amplifies sex hormone-associated cyclic changes in cervicovaginal inflammation and epithelial barrier disruption. Am. J. Reprod. Immunol. 80:e12863. https://doi.org/10.1111/aji.12863

Mohamad NAH, Arzmi MH, Othman N (2019) Genome comparison of Actinomyces naeslundii with known probiotics. IIUM Medical Journal Malaysia 18 (2). https://journals.iium.edu.my/kom/index.php/imjm/article/view/642

Afzal MI, Jacquet T, Delaunay S, Borges F, Millière JB, Revol-Junelles AM, Cailliez-Grimal C (2010) Carnobacterium maltaromaticum: identification, isolation tools, ecology and technological aspects in dairy products. Food Microbiol. 27:573–579. https://doi.org/10.1016/j.fm.2010.03.019

Rampersaud R, Randis TM, Ratner AJ (2012) Microbiota of the upper and lower genital tract. Semin. Fetal Neonatal Med. 17:51–57. https://doi.org/10.1016/j.siny.2011.08.006

Diop K, Dufour J-C, Levasseur A, Fenollar F (2019) Exhaustive repertoire of human vaginal microbiota. Human Microbiome Journal 11:100051. https://doi.org/10.1016/j.humic.2018.11.002

van de Wijgert JH, Jespers V (2016) Incorporating microbiota data into epidemiologic models: examples from vaginal microbiota research. Ann. Epidemiol. 26:360–365. https://doi.org/10.1016/j.annepidem.2016.03.004

Dareng EO, Ma B, Famooto AO et al (2016) Prevalent high-risk HPV infection and vaginal microbiota in Nigerian women. Epidemiol. Infect. 144:123–137. https://doi.org/10.1017/S0950268815000965

MacIntyre DA, Chandiramani M, Lee YS et al (2015) The vaginal microbiome during pregnancy and the postpartum period in a European population. Sci. Rep. 5:1–9. https://doi.org/10.1038/srep08988

Si J, You HJ, Yu J, Sung J, Ko GP (2017) Prevotella as a hub for vaginal microbiota under the influence of host genetics and their association with obesity. Cell Host Microbe 21:97–105. https://doi.org/10.1016/j.chom.2016.11.010

Schwebke JR (2009) New concepts in the etiology of bacterial vaginosis. Curr. Infect. Dis. Rep. 11:143–147. https://doi.org/10.1007/s11908-009-0021-7
Acknowledgments
Liza Ouarabi received a PhD scholar fellowship from the Algerian-French governments through the PROFAS program. The authors thank Dr. Brahim Ouarabi for kindly providing samples used in this study. Similarly, the authors thank Dr. Rabia Ladjouzi for his assistance with the qPCR assessment. The authors are indebted to Dr. S. W. Elson for critical reading and English improvement of the manuscript.
Funding
The Région des Hauts-de-France provided the Alibiotech CPER/FEDER 2016-2021 grant, which was partly used here for the metagenomic analyses.
Ethics declarations
Conflict of Interest
The authors declare that there is no conflict of interest.
Electronic Supplementary Material
About this article
Cite this article
Ouarabi, L., Drider, D., Taminiau, B. et al. Vaginal Microbiota: Age Dynamic and Ethnic Particularities of Algerian Women. Microb Ecol 82, 1020–1029 (2021). https://doi.org/10.1007/s00248-020-01606-6
Received:

Accepted:

Published:

Issue Date:

DOI: https://doi.org/10.1007/s00248-020-01606-6
Keywords
Vaginal microbiota

Metagenetics

Menopause

Probiotics

Ethnicity