Abstract
Achondroplasia is the most common hereditary form of dwarfism and is characterized by short stature, macrocephaly and various skeletal abnormalities. The phenotypic changes are mainly related to the inhibition of endochondral bone growth. Besides the several commonly known physical features that are characteristic of this syndrome, achondroplasia can affect the central nervous system. The impact on the central nervous system can cause some important clinical conditions. Thus, awareness of detailed neuroimaging features is helpful for the follow-up and management of complications. Although the neuroimaging findings in children with achondroplasia have been noted recently, no literature has specifically reviewed these findings extensively. Radiologists should be familiar of these findings because they have an important role in the diagnosis of achondroplasia and the recognition of complications. The aim of this pictorial essay is to review and systematize the distinctive characteristics and abnormalities of the central nervous system and the calvarium in children with achondroplasia.
Access options
Buy single article
Instant access to the full article PDF.
USD 39.95
Price excludes VAT (USA)
Tax calculation will be finalised during checkout.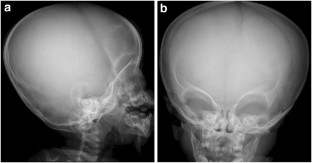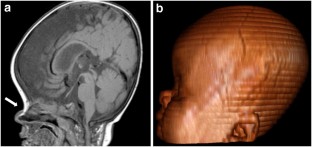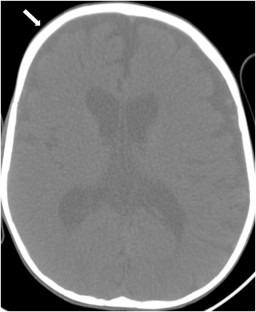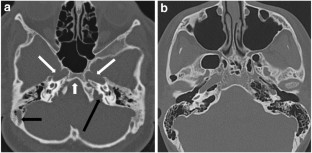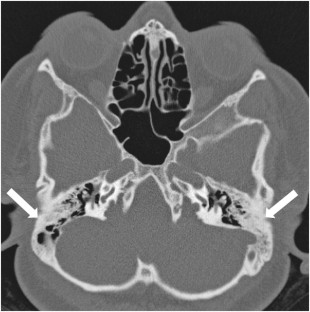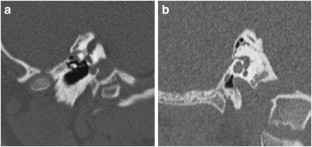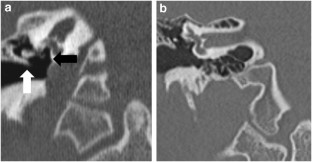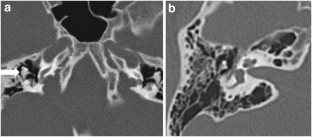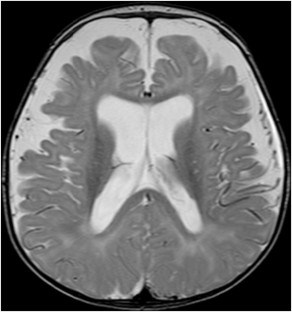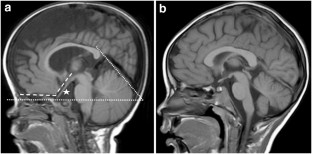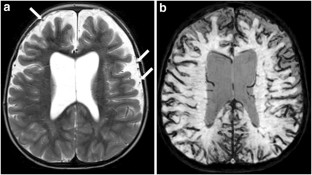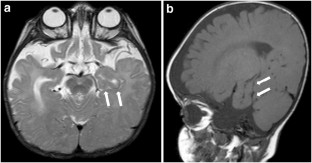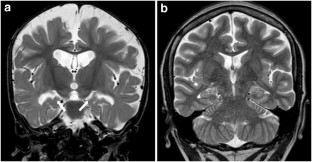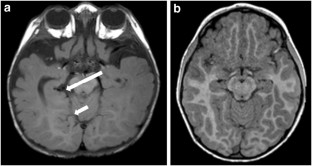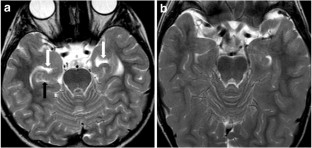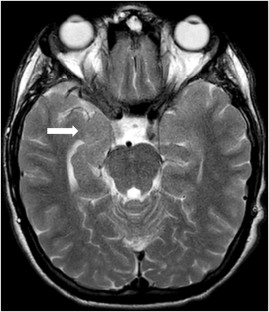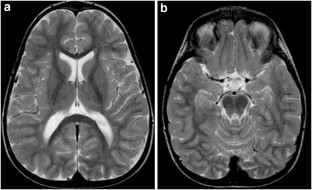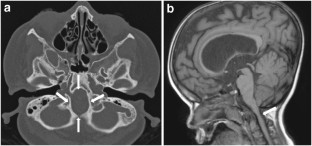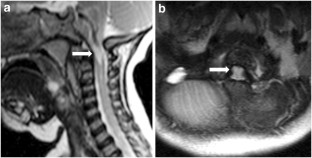 References
Shiang R, Thompson IM, Zhu YZ et al (1994) Mutations in the transmembrane domain of FGFR3 cause the most common genetic form of dwarfism, achondroplasia. Cell 78:335–342

Pauli RM (2019) Achondroplasia: a comprehensive clinical review. Orphanet J Rare Dis 14:1

Al-Saleem A, Al-Jobair A (2010) Achondroplasia: craniofacial manifestations and considerations in dental management. Saudi Dent J 22:195–199

Collins WO, Choi SS (2007) Otolaryngologic manifestations of achondroplasia. Arch Otolaryngol Head Neck Surg 133:237–244

Brühl K, Stoeter P, Wietek B et al (2001) Cerebral spinal fluid flow, venous drainage and spinal cord compression in achondroplastic children: impact of magnetic resonance findings for decompressive surgery at the cranio-cervical junction. Eur J Pediatr 160:10–20

Manikkam SA, Chercuti K, Howell KB et al (2018) Temporal lobe malformations in achondroplasia: expanding the brain imaging phenotype associated with FGFR3-related skeletal dysplasias. AJNR Am J Neuroradiol 39:380–384

Brouwer PA, Lubout CM, van Dijk JM, Vleggeert-Lankamp CL (2012) Cervical high-intensity intramedullary lesions in achondroplasia: aetiology, prevalence and clinical relevance. Eur Radiol 22:2264–2272

Bosemani T, Orman G, Hergan B et al (2015) Achondroplasia in children: correlation of ventriculomegaly, size of foramen magnum and jugular foramina, and emissary vein enlargement. Childs Nerv Syst 31:129–133

Kao SC, Waziri MH, Smith WL et al (1989) MR imaging of the craniovertebral junction, cranium, and brain in children with achondroplasia. AJR Am J Roentgenol 153:565–569

Bagley CA, Pindrik JA, Bookland MJ et al (2006) Cervicomedullary decompression for foramen magnum stenosis in achondroplasia. J Neurosurg 104:166–172

Cobb SR, Shohat M, Mehringer CM, Lachman R (1988) CT of the temporal bone in achondroplasia. AJNR Am J Neuroradiol 9:1195–1199

Jin SW, Sim KB, Kim SD (2016) Development and growth of the normal cranial vault: an embryologic review. J Korean Neurosurg Soc 59:192–196

Jung J, Yang C, Lee S, Choi J (2013) Bilateral ossiculoplasty in 1 case of achondroplasia. Korean J Audiol 17:142–147

Steinbok P, Hall J, Flodmark O (1989) Hydrocephalus in achondroplasia: the possible role of intracranial venous hypertension. J Neurosurg 71:42–48

Sainte-Rose C, LaCombe J, Pierre-Kahn A et al (1984) Intracranial venous sinus hypertension: cause or consequence of hydrocephalus in infants? J Neurosurg 60:727–736

DiMario FJ Jr, Ramsby GR, Burleson JA, Greensheilds IR (1995) Brain morphometric analysis in achondroplasia. Neurology 45:519–524

Wolpert SM (1969) Dural sinus configuration: measure of congenital disease. Radiology 92:1511–1516

Moritani T, Aihara T, Oguma E et al (2006) Magnetic resonance venography of achondroplasia: correlation of venous narrowing at the jugular foramen with hydrocephalus. Clin Imaging 30:195–200

Pugash D, Lehman AM, Langlois S (2014) Prenatal ultrasound and MRI findings of temporal and occipital lobe dysplasia in a twin with achondroplasia. Ultrasound Obstet Gynecol 44:365–368

Philpott CM, Widjaja E, Raybaud C et al (2013) Temporal and occipital lobe features in children with hypochondroplasia/FGFR3 gene mutation. Pediatr Radiol 43:1190–1195

Lu L, Airey DC, Williams RW (2001) Complex trait analysis of the hippocampus: mapping and biometric analysis of two novel gene loci with specific effects on hippocampal structure in mice. J Neurosci 15:3503–3514

Cury C, Toro R, Cohen F et al (2015) Incomplete hippocampal inversion: a comprehensive MRI study of over 2,000 subjects. Front Neuroanat 9:160

Rossi MA (2017) The malrotated hippocampal formation: how often must we judge function by shape? Epilepsy Curr 17:88–90

Pavone P, Praticò AD, Rizzo R et al (2017) A clinical review on megalencephaly: a large brain as a possible sign of cerebral impairment. Medicine 96:e6814

Dennis JP, Rosenberg HS, Alvord EC Jr (1961) Megalencephaly, internal hydrocephalus and other neurological aspects of achondroplasia. Brain 84:427–445

Yang SS, Corbett DP, Brough AJ et al (1977) Upper cervical myelopathy in achondroplasia. Am J Clin Pathol 68:68–72

Keiper GL Jr, Koch B, Crone KR (1999) Achondroplasia and cervicomedullary compression: prospective evaluation and surgical treatment. Pediatr Neurosurg 31:78–83

Reid CS, Pyeritz RE, Kopits SE et al (1987) Cervicomedullary compression in young patients with achondroplasia: value of comprehensive neurologic and respiratory evaluation. J Pediatrics 110:522–530

Morgan DF, Young RF (1980) Spinal neurological complications of achondroplasia. Results of surgical treatment J Neurosurg 52:463–472

Mohindra S, Tripathi M, Arora S (2011) Atlanto-axial instability in achondroplastic dwarfs: a report of two cases and literature review. Pediatr Neurosurg 47:284–287

Waters KA, Everett F, Sillence D et al (1993) Breathing abnormalities in sleep in achondroplasia. Arch Dis Child 69:191–196
Ethics declarations
Conflicts of interest
None
About this article
Cite this article
Sarioglu, F.C., Sarioglu, O. & Guleryuz, H. Neuroimaging and calvarial findings in achondroplasia. Pediatr Radiol 50, 1669–1679 (2020). https://doi.org/10.1007/s00247-020-04841-8
Received:

Revised:

Accepted:

Published:

Issue Date:

DOI: https://doi.org/10.1007/s00247-020-04841-8
Keywords