Abstract
Abusive head trauma (AHT) is the most lethal form of child abuse; preventing AHT should be a national priority, but research into this area is woefully underfunded. Prevention programs have primarily focused on universal parent education during the neonatal period, a time when parents are a captive audience of the health care establishment whose focus is on the needs of their newborn infant, and who will soon be exposed to the frustration and anger of infant crying. Research has suggested a strong causal link between infant crying and AHT, and parents — particularly fathers and father figures — have been identified as the most common perpetrators of AHT. A number of studies have suggested that educating parents during the postnatal period about the normalcy of inconsolable infant crying and its evolution over the first several months of postnatal life improves parental knowledge about infant crying and a number of positive parenting behaviors, and decreases emergency room visits for crying. In 1998, we began a pilot program in Upstate New York near Buffalo that led to a 47% reduction in AHT incidence. Similar studies have demonstrated 35–75% reductions in incidence, which has led to enthusiasm for this approach to preventing AHT. We, as well as another group, have enacted statewide programs in Pennsylvania and North Carolina; unfortunately, these two large statewide replication trials failed to demonstrate any impact of such an intervention on AHT rates. Serial messages for parents, provided repeatedly over the period of greatest risk for AHT, might be another avenue of research.
Access options
Buy single article
Instant access to the full article PDF.
USD 39.95
Price excludes VAT (USA)
Tax calculation will be finalised during checkout.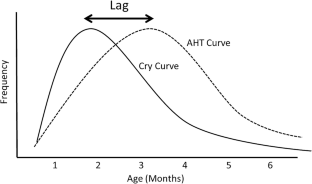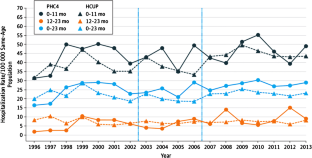 References
Dias MS, Rottmund CM, Cappos KM et al (2017) Association of a postnatal parent education program for abusive head trauma with subsequent pediatric abusive head trauma hospitalization rates. Pediatrics 171:223–229

Dias MS, Smith K, deGuehery K et al (2005) Preventing abusive head trauma among infants and young children: a hospital-based parent education program. Pediatrics 115:e470–e477

Miller TR, Steinbeigle R, Lawrence BA et al (2017) Lifetime cost of abusive head trauma at ages 0-4, USA. Prev Sci 19:695–704

Barr RG, Trent RB, Cross J (2006) Age-related incidence curve of hospitalized shaken baby syndrome cases: convergent evidence for crying as a trigger to shaking. Child Abuse Negl 30:7–16

Barr RG, Paterson J, MacMartin L et al (2005) Prolonged and unsoothable crying bouts in infants with and without colic. J Dev Behav Pediatr 26:1–10

Lee CC, Barr RG, Catherine N, Wicks A (2007) Age-related incidence of publicly reported shaken baby syndrome cases: is crying a trigger for shaking? J Dev Behav Pediatr 28:288–293

Reijneveld SA, van der Wal MF, Brugman E et al (2004) Infant crying and abuse. Lancet 364:1340–1342

Jenny C, Hymel KP, Ritzen A et al (1999) Analysis of missed cases of abusive head trauma. J Am Med Assoc 281:621–626

Barr RG, Barr M, Fujiwara T et al (2009) Do educational materials change knowledge and behaviour about crying and shaken baby syndrome? A randomized controlled trial. CMAJ 180:727–733

Barr RG, Rivara FP, Barr M et al (2009) Effectiveness of educational materials designed to change knowledge and behaviors regarding crying and shaken-baby syndrome in mothers of newborns: a randomized controlled trial. Pediatrics 123:972–980

Fukiwara T, Yamada F, Okuyama M et al (2012) Effectiveness of educational materials designed to change knowledge and behavior about crying and shaken baby syndrome: a replication of a randomized controlled trial in Japan. Child Abuse Negl 36:613–620

Zolotor AJ, Runyan DK, Shanahan M et al (2015) Effectiveness of a statewide abusive head trauma prevention program in North Carolina. JAMA Pediatr 169:1126–1131

Lopes NRL, Williams LCA (2016) Pediatric abusive head trauma prevention initiatives: a literature review. Trauma Violence Abuse 19:555–566

Altman RL, Canter J, Patrick PA et al (2011) Parent education by maternity nurses and prevention of abusive head trauma. Pediatrics 128:e1164–e1172

Barr RG, Barr M, Rajabali F et al (2018) Eight-year outcome of implementation of abusive head trauma prevention. Child Abuse Negl 84:106–114

Thompson LW, Bass KD, Agyei JO et al (2019) Incidence of nonaccidental head trauma in infants: a call to revisit prevention strategies. J Neurosurg Pediatr. https://doi.org/10.3171/2019.7.PEDS195

Klevens J, Luo F, Xu L et al (2016) Paid family leave's impact on hospital admissions for pediatric abusive head trauma. Inj Prev 22:442–445

Klevens J, Schmidt B, Luo F et al (2017) Effect of the earned income tax credit on hospital admissions for pediatric abusive head trauma, 1995–2013. Pub Health Rep 132:505–511

Olds D, Henderson CR, Chamberlin R, Tatelbaum R (1986) Preventing child abuse and neglect: a randomized trial of nurse home visitation. Pediatrics 78:65–78

Olds D, Eckenrode J, Henderson CR et al (1997) Long-term effects of home visitation on maternal life course and child abuse and neglect: 15 year follow-up of a randomized trial. JAMA 278:637–643

Olds DL (2008) Preventing child maltreatment and crime with prenatal and infancy support of parents: the nurse–family partnership. J Scand Stud Criminol Crime Prev 9:2–24
Acknowledgments
Funding was provided by the Pennsylvania Department of Public Health and the Centers for Disease Control and Prevention.
Ethics declarations
Conflicts of interest
None
Additional information
Publisher's note
Springer Nature remains neutral with regard to jurisdictional claims in published maps and institutional affiliations.
About this article
Cite this article
Dias, M.S., Cappos, K.M., Rottmund, C.M. et al. Preventing abusive head trauma: can educating parents reduce the incidence?. Pediatr Radiol 51, 1093–1096 (2021). https://doi.org/10.1007/s00247-020-04819-6
Received:

Revised:

Accepted:

Published:

Issue Date:

DOI: https://doi.org/10.1007/s00247-020-04819-6
Keywords