Abstract
Non-congenital viral infections of the central nervous system in children can represent a severe clinical condition that needs a prompt diagnosis and management. However, the aetiological diagnosis can be challenging because symptoms are often nonspecific and cerebrospinal fluid analysis is not always diagnostic. In this context, neuroimaging represents a helpful tool, even though radiologic patterns sometimes overlap. The purpose of this pictorial essay is to suggest a schematic representation of different radiologic patterns of non-congenital viral encephalomyelitis based on the predominant viral tropism and vulnerability of specific regions: cortical grey matter, deep grey matter, white matter, brainstem, cerebellum and spine.
Access options
Buy single article
Instant access to the full article PDF.
USD 39.95
Price excludes VAT (USA)
Tax calculation will be finalised during checkout.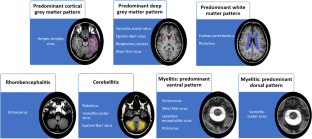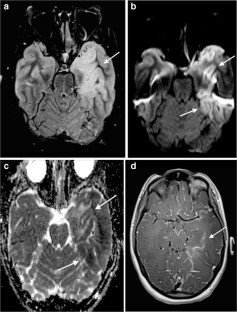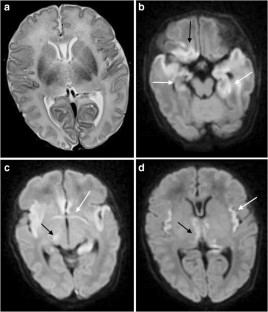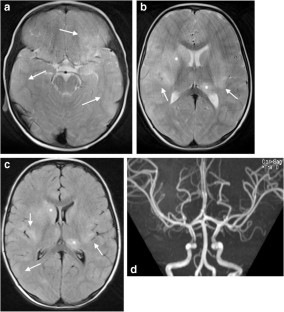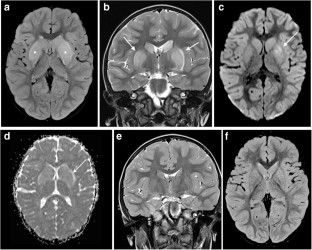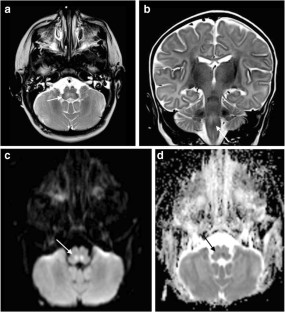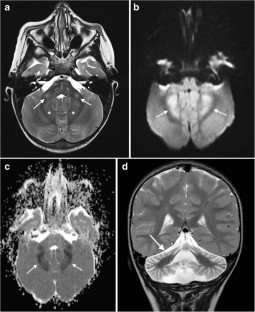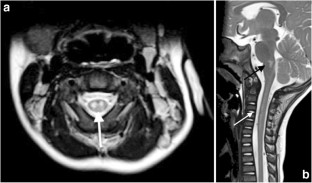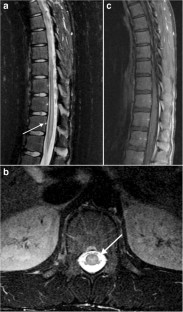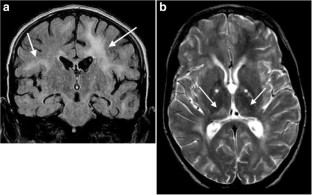 References
Bale JF Jr (2015) Virus and immune-mediated encephalitides: epidemiology, diagnosis, treatment, and prevention. Pediatr Neurol 53:3–12

Baskin HJ, Hedlund G (2007) Neuroimaging of herpes virus infections in children. Pediatr Radiol 37:949–963

Lo CP, Chen CY (2008) Neuroimaging of viral infections in infants and young children. Neuroimaging Clin N Am 18:119–132

Kidokoro H, de Vries LS, Ogawa C et al (2017) Predominant area of brain lesions in neonates with herpes simplex encephalitis. J Perinatol 37:1210–1214

Zuccoli G, Yannes MP, Nardone R et al (2015) Bilateral symmetrical basal ganglia and thalamic lesions in children: an update. Neuroradiology 57:973–989

Beattie GC, Glaser CA, Sheriff H et al (2012) Encephalitis with thalamic and basal ganglia abnormalities: etiologies, neuroimaging, and potential role of respiratory viruses. Clin Infect Dis 56:825–832

Ali M, Safriel Y, Sohi J et al (2005) West Nile virus infection: MR imaging findings in the nervous system. AJNR Am J Neuroradiol 26:289–297

Sarma A, Hanzlik E, Krishnasarma R et al (2019) Human parechovirus meningoencephalitis: neuroimaging in the era of polymerase chain reaction–based testing. AJNR Am J Neuroradiol 40:1418–1421

Verboon-Maciolek MA, Groenendaal F, Hahn CD et al (2008) Human parechovirus causes encephalitis with white matter injury in neonates. Ann Neurol 64:266–273

Volpe JJ (2008) Neonatal encephalitis and white matter injury: more than just inflammation? Ann Neurol 64:232–236

Bissel SJ, Auer RN, Chiang CH et al (2015) Human parechovirus 3 meningitis and fatal leukoencephalopathy. J Neuropathol Exp Neurol 74:767–777

Amarnath C, Helen Mary T, Periakarupan A et al (2016) Neonatal parechovirus leucoencephalitis — radiological pattern mimicking hypoxic-ischemic encephalopathy. Eur J Radiol 85:428–434

Yeom JS, Park CH (2016) White matter injury following rotavirus infection in neonates: new aspects to a forgotten entity, 'fifth day fits'? Korean J Pediatr 59:285–291

Chen F, Li J, Liu T et al (2013) Original article MRI characteristics of brainstem encephalitis in hand-foot-mouth disease induced by enterovirus Type 71 — will different MRI manifestations be helpful for prognosis? Eur J Paediatr Neurol 17:486–491

Takanashi J, Miyamoto T, Ando N et al (2010) Clinical and radiological features of rotavirus cerebellitis. AJNR Am J Neuroradiol 31:1591–1595

Helfferich J, Knoester M, Van Leer-Buter CC et al (2019) Acute flaccid myelitis and enterovirus D68: lessons from the past and present. Eur J Pediatr 178:1305–1315

Yokota H, Yamada K (2015) Viral infection of the spinal cord and roots. Neuroimaging Clin N Am 25:247–258

Zunt JR (2002) Central nervous system infection during immunosuppression. Neurol Clin 20:1–22

Ongrádi J, Ablashi DV, Yoshikawa T et al (2017) Roseolovirus-associated encephalitis in immunocompetent and immunocompromised individuals. J Neuro-Oncol 23:1–19

Schwenk H, Ramirez-Avila L, Sheu S-H et al (2014) Progressive multifocal leukoencephalopathy in pediatric patients. Pediatr Infect Dis J 33:99–105
Ethics declarations
Conflicts of interest
None
Additional information
Publisher's note
Springer Nature remains neutral with regard to jurisdictional claims in published maps and institutional affiliations.
About this article
Cite this article
Moltoni, G., D'Arco, F., Pasquini, L. et al. Non-congenital viral infections of the central nervous system: from the immunocompetent to the immunocompromised child. Pediatr Radiol 50, 1757–1767 (2020). https://doi.org/10.1007/s00247-020-04746-6
Received:

Revised:

Accepted:

Published:

Issue Date:

DOI: https://doi.org/10.1007/s00247-020-04746-6
Keywords