Abstract
Venous-related brain injury is a common form of cerebrovascular injury in children and encompasses a diverse group of cerebrovascular diagnoses. The purpose of this pictorial essay is to introduce the relevant anatomy, pathophysiology and various imaging patterns of venous-related cerebral injury in children. Unifying concepts to better understand the effects of venous hypertension in the developing brain will be emphasized. These unifying concepts will provide the imaging professional with a conceptual framework to better understand and confidently identify imaging patterns of venous-related cerebral injury.
Access options
Buy single article
Instant access to the full article PDF.
USD 39.95
Price includes VAT (USA)
Tax calculation will be finalised during checkout.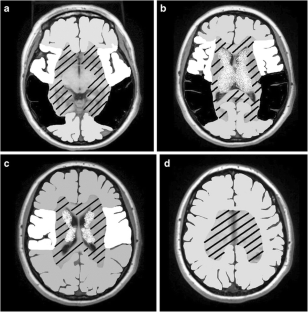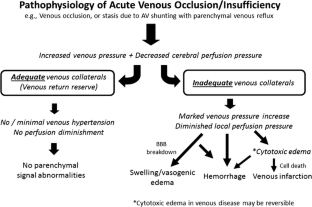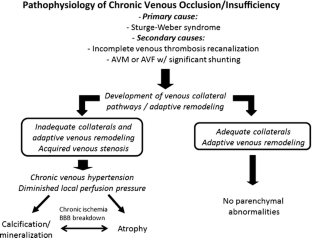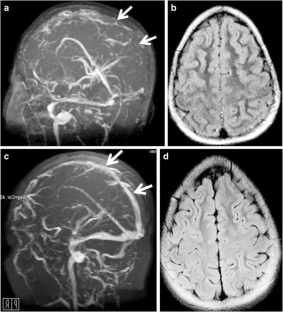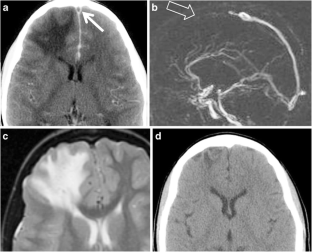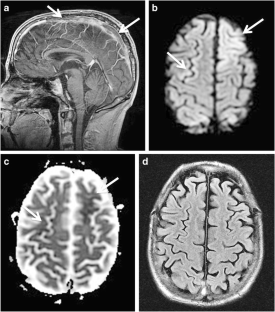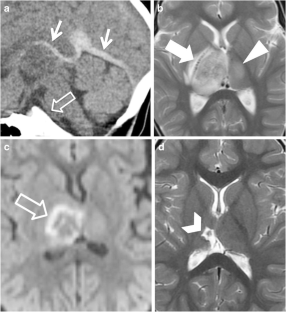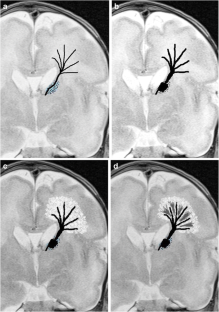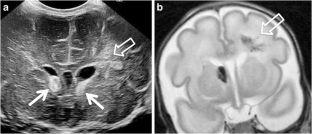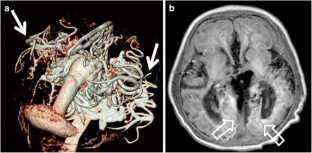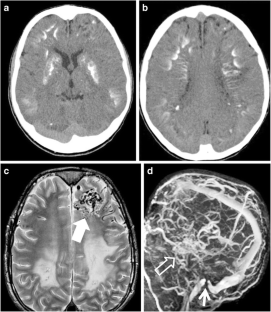 References
1.

Meder JF, Chiras J, Roland J et al (1994) Venous territories of the brain. J Neuroradiol 21:118–133

2.

Fries G, Wallenfang T, Hennen J et al (1992) Occlusion of the pig superior sagittal sinus, bridging and cortical veins: multistep evolution of sinus-vein thrombosis. J Neurosurg 77:127–133

3.

Leach JL, Fortuna RB, Jones BV, Gaskill-Shipley MF (2006) Imaging of cerebral venous thrombosis: current techniques, spectrum of findings, and diagnostic pitfalls. Radiographics 26(Suppl 1):S19–S41 discussion S42–43

4.

Tsai FY, Wang AM, Matovich VB et al (1995) The staging of acute dural sinus thrombosis - correlation with venous-pressure measurements and implications for treatment and prognosis. AJNR Am J Neuroradiol 16:1021–1029

5.

Gotoh M, Ohmoto T, Kuyama H (1993) Experimental study of venous circulatory disturbance by dural sinus occlusion. Acta Neurochir 124:120–126

6.

Yoshikawa T, Abe O, Tsuchiya K et al (2002) Diffusion-weighted magnetic resonance imaging of dural sinus thrombosis. Neuroradiology 44:481–488

7.

Lovblad KO, Bassetti C, Schneider J et al (2000) Diffusion-weighted MRI suggests the coexistence of cytotoxic and vasogenic oedema in a case of deep cerebral venous thrombosis. Neuroradiology 42:728–731

8.

Forbes KP, Pipe JG, Heiserman JE (2001) Evidence for cytotoxic edema in the pathogenesis of cerebral venous infarction. AJNR Am J Neuroradiol 22:450–455

9.

Ducreux D, Oppenheim C, Vandamme X et al (2001) Diffusion-weighted imaging patterns of brain damage associated with cerebral venous thrombosis. AJNR Am J Neuroradiol 22:261–268

10.

Thomalla G, Schwark C, Sobesky J et al (2006) Outcome and symptomatic bleeding complications of intravenous thrombolysis within 6 hours in MRI-selected stroke patients: comparison of a German multicenter study with the pooled data of ATLANTIS, ECASS, and NINDS tPA trials. Stroke 37:852–858

11.

Kumral E, Polat F, Uzunkopru C et al (2012) The clinical spectrum of intracerebral hematoma, hemorrhagic infarct, non-hemorrhagic infarct, and non-lesional venous stroke in patients with cerebral sinus-venous thrombosis. Eur J Neurol 19:537–543

12.

Volpe JJ (2009) Brain injury in premature infants: a complex amalgam of destructive and developmental disturbances. Lancet Neurol 8:110–124

13.

Raybaud C, Ahmad T, Rastegar N et al (2013) The premature brain: developmental and lesional anatomy. Neuroradiology 55(Suppl 2):23–40

14.

Arrigoni F, Parazzini C, Righini A et al (2011) Deep medullary vein involvement in neonates with brain damage: an MR imaging study. AJNR Am J Neuroradiol 32:2030–2036

15.

Marti-Bonmati L, Menor F, Mulas F (1993) The Sturge-Weber syndrome - correlation between the clinical status and radiological CT and MRI findings. Childs Nerv Syst 9:107–109

16.

Tournut P, Turjman F, Guibal AL et al (1992) MRI in Sturge-Weber syndrome. J Neuroradiol 19:285–292

17.

Recinos PF, Rahmathulla G, Pearl M et al (2012) Vein of Galen malformations: epidemiology, clinical presentations, management. Neurosurg Clin N Am 23:165–177

18.

Parsa CF (2013) Focal venous hypertension as a pathophysiologic mechanism for tissue hypertrophy, port-wine stains, the Sturge-Weber syndrome, and related disorders: proof of concept with novel hypothesis for underlying etiological cause (an American Ophthalmological Society thesis). Trans Am Ophthalmol Soc 111:180–215

19.

Meila D, Grieb D, Melber K et al (2016) Hydrocephalus in vein of Galen malformation: etiologies and therapeutic management implications. Acta Neurochir 7:1279–1284

20.

Ramonet D, Pugliese M, Rodriguez MJ et al (2002) Calcium precipitation in acute and chronic brain diseases. J Physiol Paris 96:307–312

21.

Rodriguez MJ, Ursu G, Bernal F et al (2001) Perinatal human hypoxia-ischemia vulnerability correlates with brain calcification. Neurobiol Dis 8:59–68

22.

Wu J, Tarabishy B, Hu JN et al (2011) Cortical calcification in Sturge-weber syndrome on MRI-SWI: relation to brain perfusion status and seizure severity. J Magn Reson Imaging 34:791–798

23.

Bansal A, Gailloud P, Jordan L, Ruiz DS (2009) Regression of cerebral calcifications after endovascular treatment in a case of vein of Galen arteriovenous malformation. Case Report J Neurosurg Pediatr 4:17–20
Ethics declarations
Conflicts of interest
None.
Additional information
CME activity
This article has been selected as the CME activity for the current month. Please visit the SPR Web site at www.pedrad.org on the Education page and follow the instructions to complete this CME activity.
About this article
Cite this article
Linscott, L.L., Leach, J.L., Jones, B.V. et al. Imaging patterns of venous-related brain injury in children. Pediatr Radiol 47, 1828–1838 (2017). https://doi.org/10.1007/s00247-017-3975-x
Received:

Revised:

Accepted:

Published:

Issue Date:
Keywords
Brain injury

Children

Vascular malformation

Venous thrombosis

Venous