Abstract
This technical innovation describes the development of a novel device to aid technologists in reducing exposure variation and repeat imaging in computed and digital radiography. The device consists of a color video and depth camera in combination with proprietary software and user interface. A monitor in the x-ray control room displays the position of the patient in real time with respect to automatic exposure control chambers and image receptor area. The thickness of the body part of interest is automatically displayed along with a motion indicator for the examined body part. The aim is to provide an automatic measurement of patient thickness to set the x-ray technique and to assist the technologist in detecting errors in positioning and motion before the patient is exposed. The device has the potential to reduce the incidence of repeat imaging by addressing problems technologists encounter daily during the acquisition of radiographs.
Access options
Buy single article
Instant access to the full article PDF.
US$ 39.95
Tax calculation will be finalised during checkout.
Subscribe to journal
Immediate online access to all issues from 2019. Subscription will auto renew annually.
US$ 119
Tax calculation will be finalised during checkout.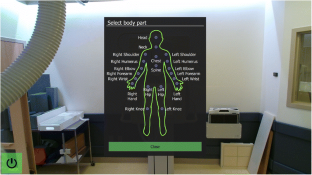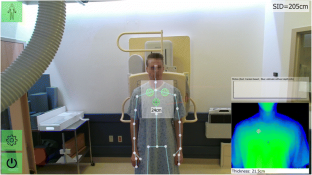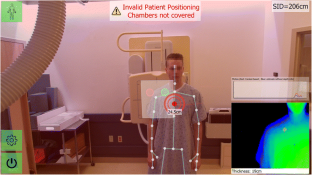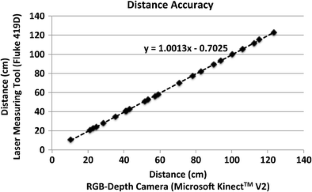 References
1.

Foos DH, Sehnert WJ, Reiner B et al (2009) Digital radiography reject analysis: data collection methodology, results, and recommendations from an in-depth investigation at two hospitals. J Digit Imaging 22:89–98

2.

Little KJ, Reiser I, Liu L et al (2017) Unified database for rejected image analysis across multiple vendors in radiography. J Am Coll Radiol 14:208–216

3.

Jones AK, Heintz P, Geiser W et al (2015) Ongoing quality control in digital radiography: report of AAPM imaging physics committee task group 151. Med Phys 42:6658–6670

4.

Don S, Macdougall R, Strauss K et al (2013) Image gently campaign back to basics initiative: ten steps to help manage radiation dose in pediatric digital radiography. AJR Am J Roentgenol 200:W431–W436

5.

Kleinman PL, Strauss KJ, Zurakowski D et al (2010) Patient size measured on CT images as a function of age at a tertiary care children's hospital. AJR Am J Roentgenol 194:1611–1619
Acknowledgements
This work was supported by the Society for Pediatric Radiology Research and Education Foundation Pilot Award and the Washington University Bear Cub Grant. Intellectual property is covered by claims of U.S. pending patent application identified as serial number 15/100,022.
Ethics declarations
Conflicts of interest
None
About this article
Cite this article
MacDougall, R.D., Scherrer, B. & Don, S. Development of a tool to aid the radiologic technologist using augmented reality and computer vision. Pediatr Radiol 48, 141–145 (2018). https://doi.org/10.1007/s00247-017-3968-9
Received:

Revised:

Accepted:

Published:

Issue Date:
Keywords
Augmented reality

Children

Computed radiography

Computer vision

Digital radiography

Radiation dose

Technical innovation