Abstract
Trauma is the most common cause of death in childhood, and abusive head trauma is the most common cause of traumatic death and morbidity in infants younger than 1 year. The main differential diagnosis of abusive head trauma is accidental traumatic brain injury, which is usually witnessed. This paper also discusses more uncommon diagnoses such as congenital and acquired disorders of hemostasis, cerebral arteriovenous malformations and metabolic diseases, all of which are extremely rare. Diagnostic imaging including CT and MRI is very important for the distinction of non-accidental from accidental traumatic injury.
Access options
Buy single article
Instant access to the full article PDF.
USD 39.95
Price excludes VAT (USA)
Tax calculation will be finalised during checkout.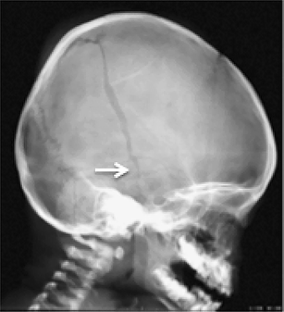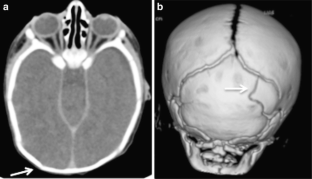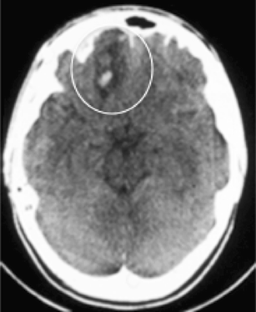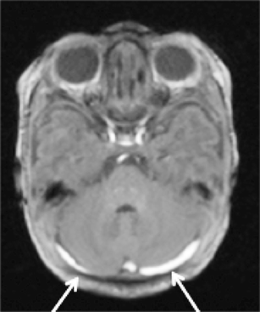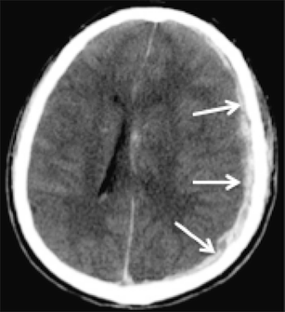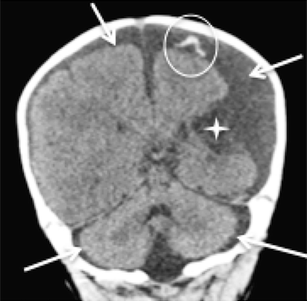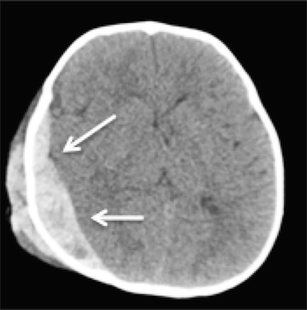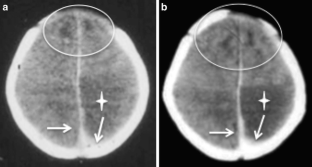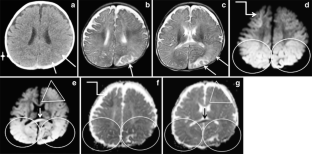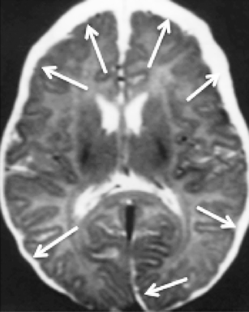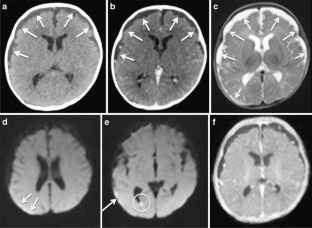 References
Duhaime AC, Gennarelli TA, Thibault LE et al (1987) The shaken baby syndrome. A clinical, pathological, and biomechanical study. J Neurosurg 66:409–415

Lopes NR, Eisenstein E, Williams LC (2013) Abusive head trauma in children: a literature review. J Pediatr 89:426–433

Lancon JA, Haines DE, Parent AD (1998) Anatomy of the shaken baby syndrome. Anat Rec 253:13–18

Laurent-Vannier A, Nathanson M, Quiriau F et al (2011) A public hearing: 'Shaken baby syndrome: guidelines on establishing a robust diagnosis and the procedures to be adopted by healthcare and social services staff'. Guidelines issued by the Hearing Commission. Ann Phys Rehabil Med 54:600–625

Vinchon M, Defoort-Dhellemmes S, Desurmont M et al (2005) Accidental and nonaccidental head injuries in infants: a prospective study. J Neurosurg 102:380–384

Tun K, Choudhary AK, Methratta S et al (2013) Radiological features of nonaccidental injury. J Radiol Nurs 32:3–9

Zimmerman RA, Bilaniuk LT, Bruce D et al (1978) Interhemispheric acute subdural hematoma: a computed tomographic manifestation of child abuse by shaking. Neuroradiology 16:39–40

Barlow KM, Gibson RJ, McPhillips M et al (1999) Magnetic resonance imaging in acute non-accidental head injury. Acta Paediatr 88:734–740

Pierce MC, Fingarson AK (2012) Identifying abusive head trauma. Contemp Pediatr http://contemporarypediatrics.modernmedicine.com/contemporary-pediatrics/news/modernmedicine/modern-medicine-feature-articles/identifying-abusive-hea. Accessed 16 Oct 2015

Duhaime AC, Christian C (1999) Nonaccidental trauma. In: Choux M, Di Rocco C, Hockley A, Walker M (eds) Pediatric neurosurgery. Churchill Livingstone, London, pp 373–379

Piteau SJ, Ward MG, Barrowman NJ et al (2012) Clinical and radiographic characteristics associated with abusive and nonabusive head trauma: a systematic review. Pediatrics 130:315–323

Kemp AM (2011) Abusive head trauma: recognition and the essential investigation. Arch Dis Child Educ Pract Ed 96:202–208

Meservy CJ, Towbin R, McLaurin RL et al (1987) Radiographic characteristics of skull fractures resulting from child abuse. AJR Am J Roentgenol 149:173–175

Hobbs CJ (1984) Skull fracture and the diagnosis of abuse. Arch Dis Child 59:246–252

Choudhary AK, Jha B, Boal DK et al (2010) Occipital sutures and its variations: the value of 3D-CT and how to differentiate it from fractures using 3D-CT? Surg Radiol Anat 32:807–816

Hobbs CJ (1989) ABC of child abuse. Fractures. BMJ 298:1015–1018

Gean AD (1995) Pediatric trauma. In: Gean AD (ed) Imaging of head trauma. Raven, New York, pp 367–426

Geddes JF, Tasker RC, Hackshaw AK et al (2003) Dural haemorrhage in non-traumatic infant deaths: does it explain the bleeding in 'shaken baby syndrome'? Neuropathol Appl Neurobiol 29:14–22

Zimmerman RA, Bilaniuk LT, Farina L (2007) Non-accidental brain trauma in infants: diffusion imaging, contributions to understanding the injury process. J Neuroradiol 34:109–114

Reece RM, Sege R (2000) Childhood head injuries: accidental or inflicted? Arch Pediatr Adolesc Med 154:11–15

Hymel KP, Rumack CM, Hay TC et al (1997) Comparison of intracranial computed tomographic (CT) findings in pediatric abusive and accidental head trauma. Pediatr Radiol 27:743–747

Cohen RA, Kaufman RA, Myers PA et al (1986) Cranial computed tomography in the abused child with head injury. AJR Am J Roentgenol 146:97–102

Ewing-Cobbs L, Prasad M, Kramer L et al (2000) Acute neuroradiologic findings in young children with inflicted or noninflicted traumatic brain injury. Childs Nerv Syst 16:25–33

Gabaeff SC (2013) Investigating the possibility and probability of perinatal subdural hematoma progressing to chronic subdural hematoma, with and without complications, in neonates, and its potential relationship to the misdiagnosis of abusive head trauma. Leg Med (Tokyo) 15:177–192

Whitby EH, Griffiths PD, Rutter S et al (2004) Frequency and natural history of subdural haemorrhages in babies and relation to obstetric factors. Lancet 363:846–851

Rooks VJ, Eaton JP, Ruess L et al (2008) Prevalence and evolution of intracranial hemorrhage in asymptomatic term infants. AJNR Am J Neuroradiol 29:1082–1089

Tung GA, Kumar M, Richardson RC et al (2006) Comparison of accidental and nonaccidental traumatic head injury in children on noncontrast computed tomography. Pediatrics 118:626–633

Vinchon M, Noule N, Tchofo PJ et al (2004) Imaging of head injuries in infants: temporal correlates and forensic implications for the diagnosis of child abuse. J Neurosurg 101:44–52

Adamsbaum C, Rambaud C (2012) Abusive head trauma: don't overlook bridging vein thrombosis. Pediatr Radiol 42:1298–1300

Gomori JM, Grossman RI, Hackney DB et al (1988) Variable appearances of subacute intracranial hematomas on high-field spin-echo MR. AJR Am J Roentgenol 150:171–178

Vezina G (2009) Assessment of the nature and age of subdural collections in nonaccidental head injury with CT and MRI. Pediatr Radiol 39:586–590

Adamsbaum C, Morel B, Ducot B et al (2014) Dating the abusive head trauma episode and perpetrator statements: key points for imaging. Pediatr Radiol 44:S578–588

Ibrahim NG, Wood J, Margulies SS et al (2012) Influence of age and fall type on head injuries in infants and toddlers. Int J Dev Neurosci 30:201–206

Gilles EE, Nelson MD Jr (1998) Cerebral complications of nonaccidental head injury in childhood. Pediatr Neurol 19:119–128

Biousse V, Suh DY, Newman NJ et al (2002) Diffusion-weighted magnetic resonance imaging in shaken baby syndrome. Am J Ophthalmol 133:249–255

Gerber P, Coffman K (2007) Nonaccidental head trauma in infants. Childs Nerv Syst 23:499–507

Ment LR, Duncan CC, Geehr R (1981) Benign enlargement of the subarachnoid spaces in the infant. J Neurosurg 54:504–508

Raul JS, Roth S, Ludes B et al (2008) Influence of the benign enlargement of the subarachnoid space on the bridging veins strain during a shaking event: a finite element study. Int J Legal Med 122:337–340

Vinchon M, Delestret I, DeFoort-Dhellemmes S et al (2010) Subdural hematoma in infants: can it occur spontaneously? Data from a prospective series and critical review of the literature. Childs Nerv Syst 26:1195–1205

Adamsbaum C, Mejean N, Merzoug V et al (2010) How to explore and report children with suspected non-accidental trauma. Pediatr Radiol 40:932–938

Oberbauer RW (1999) Intracranial and intraspinal cysts. In: Choux M, Di Rocco C, Hockley A, Walker M (eds) Pediatric neurosurgery. Churchill Livingstone, London, pp 137–149

Girard N, Zimmerman RA (1997) Infectious and inflammatory diseases of the brain and spinal cord. In: Zimmerman RA, Gibby WA, Carmody RF (eds) Neuroimaging: clinical and physical principles. Spiringer-Verlag, New York, pp 909–950

Zimmerman RA, Wong AM, Girard N (2004) Imaging of intracranial infections. In: Scheld WM, Whitley RJ, Marra CM (eds) Infections of the central nervous system. Lippincott Williams & Wilkins, Philadelphia, pp 31–55

Jackson J, Carpenter S, Anderst J (2012) Challenges in the evaluation for possible abuse: presentations of congenital bleeding disorders in childhood. Child Abuse Negl 36:127–134

Morris AA, Hoffmann GF, Naughten ER et al (1999) Glutaric aciduria and suspected child abuse. Arch Dis Child 80:404–405

Hoffmann GF, Kolker S (2012) Cerebral organic acid disorders and other disorders of lysine catabolism. In: Saudubray JM, van den Berghe G, Walter JH (eds) Inborn metabolic diseases: diagnosis and treatment. Springer, Berlin Heidelberg, pp 333–346

Bacopoulou F, Henderson L, Philip SG (2006) Menkes disease mimicking non-accidental injury. Arch Dis Child 91:919

Bierings M, Clayton P, Houwen RHJ (2012) Disorders in the transport of copper, iron, magnesium, manganese, selenium and zinc. In: Saudubray JM, van den Berghe G, Walter JH (eds) Inborn metabolic diseases: diagnosis and treatment. Springer, Berlin Heidelberg, pp 535–549

Hill SC, Dwyer AJ, Kaler SG (2012) Cervical spine anomalies in Menkes disease: a radiologic finding potentially confused with child abuse. Pediatr Radiol 42:1301–1304
Ethics declarations
Conflicts of interest
None
About this article
Cite this article
Girard, N., Brunel, H., Dory-Lautrec, P. et al. Neuroimaging differential diagnoses to abusive head trauma. Pediatr Radiol 46, 603–614 (2016). https://doi.org/10.1007/s00247-015-3509-3
Received:

Revised:

Accepted:

Published:

Issue Date:

DOI: https://doi.org/10.1007/s00247-015-3509-3
Keywords