Abstract
Bridging veins are crucial for the venous drainage of the brain. They run as short and straight bridges between the brain surface and the superior sagittal sinus in the subdural compartment. Subdural bleeding is a marker for a traumatic mechanism (i.e., acceleration/deceleration, rotational and shearing forces due to violent shaking) causing rupture of the bridging veins. Demonstration of bridging vein rupture allows the unequivocal diagnosis of a traumatic mechanism and should therefore be a routine part of the postmortem in cases of subdural hemorrhage.
This is a preview of subscription content,
to check access.
Access this article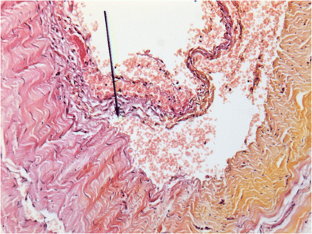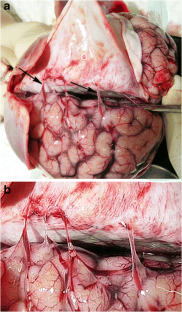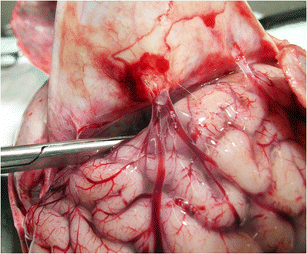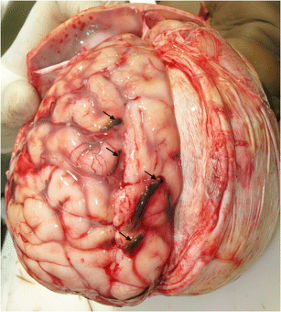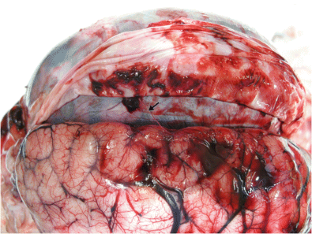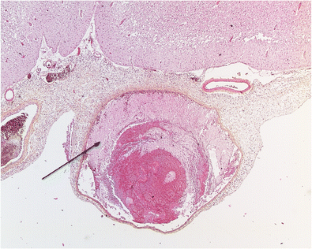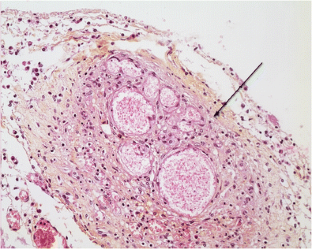 References
Case ME (2007) Abusive head injuries in infants and young children. Leg Med (Tokyo) 9:83–87

Billmire ME, Myers PA (1985) Serious head injury in infants: accident or abuse? Pediatrics 75:340–342

King WJ, MacKay M, Sirnick A et al (2003) Shaken baby syndrome in Canada: clinical characteristics and outcomes of hospital cases. CMAJ 168:155–159

Jayawant S, Rawlinson A, Gibbon F et al (1998) Subdural haemorrhages in infants: population based study. BMJ 317:1558–1561

Rooks VJ, Eaton JP, Ruess L et al (2008) Prevalence and evolution of intracranial hemorrhage in asymptomatic term infants. AJNR Am J Neuroradiol 29:1082–1089

Maxeiner H (2000) Injuries of parasagittal bridging veins in fatally wounded victims of motor vehicle accidents. Unfallchirurg 103:552–556 (article in German)

Mack J, Squier W, Eastman J (2009) Anatomy and development of the meninges: implications for subdural collections and CSF circulation. Pediatr Radiol 39:200–210

Adeeb N, Mortazavi MM, Tubbs RS et al (2012) The cranial dura mater: a review of its history, embryology, and anatomy. Childs Nerv Syst 28:827–837

Haines DE (1991) On the question of a subdural space. Anat Rec 230:3–21

Mortazavi MM, Denning M, Yalcin B et al (2013) The intracranial bridging veins: a comprehensive review of their history, anatomy, histology, pathology, and neurosurgical implications. Childs Nerv Syst 29:1073–1078

Yamashima T, Friede RL (1984) Why do bridging veins rupture into the virtual subdural space? J Neurol Neurosurg Psychiatry 47:121–127

Raul JS, Roth S, Ludes B et al (2008) Influence of the benign enlargement of the subarachnoid space on the bridging veins strain during a shaking event: a finite element study. Int J Legal Med 122:337–340

Ehrlich E, Maxeiner H, Lange J (2003) Postmortem radiological investigation of bridging vein ruptures. Leg Med (Tokyo) 5:S225–S227

Maxeiner H (2001) Lethal subdural bleedings of babies–accident or abuse? Med Law 20:463–482

Maxeiner H (1997) Detection of ruptured cerebral bridging veins at autopsy. Forensic Sci Int 89:103–110

Stein KM, Ruf K, Ganten MK et al (2006) Representation of cerebral bridging veins in infants by postmortem computed tomography. Forensic Sci Int 163:93–101

Adamsbaum C, Rambaud C (2012) Abusive head trauma: don't overlook bridging vein thrombosis. Pediatr Radiol 42:1298–1300
Acknowledgments
We would like to thank Professor Catherine Adamsbaum for her invaluable advice.
Conflicts of interest
None
About this article
Cite this article
Rambaud, C. Bridging veins and autopsy findings in abusive head trauma. Pediatr Radiol 45, 1126–1131 (2015). https://doi.org/10.1007/s00247-015-3285-0
Received:

Accepted:

Published:

Issue Date:

DOI: https://doi.org/10.1007/s00247-015-3285-0
Keywords