Abstract
Paediatric radiology requires dedicated equipment, specific precautions related to ionising radiation, and specialist knowledge. Developing countries face difficulties in providing adequate imaging services for children. In many African countries, children represent an increasing proportion of the population, and additional challenges follow from extreme living conditions, poverty, lack of parental care, and exposure to tuberculosis, HIV, pneumonia, diarrhoea and violent trauma. Imaging plays a critical role in the treatment of these children, but is expensive and difficult to provide. The World Health Organisation initiatives, of which the World Health Imaging System for Radiography (WHIS-RAD) unit is one result, needs to expand into other areas such as the provision of maintenance servicing. New initiatives by groups such as Rotary and the World Health Imaging Alliance to install WHIS-RAD units in developing countries and provide digital solutions, need support. Paediatric radiologists are needed to offer their services for reporting, consultation and quality assurance for free by way of teleradiology. Societies for paediatric radiology are needed to focus on providing a volunteer teleradiology reporting group, information on child safety for basic imaging, guidelines for investigations specific to the disease spectrum, and solutions for optimising imaging in children.
This is a preview of subscription content, log in to check access.
Access options
Buy single article
Instant access to the full article PDF.
US$ 39.95
Price includes VAT for USA
Subscribe to journal
Immediate online access to all issues from 2019. Subscription will auto renew annually.
US$ 199
This is the net price. Taxes to be calculated in checkout.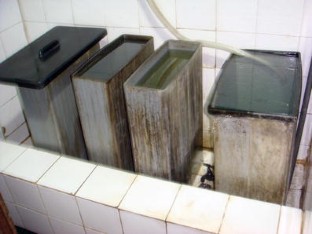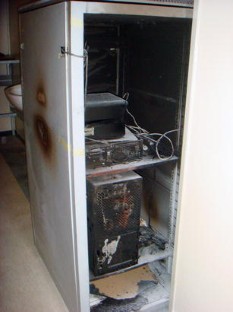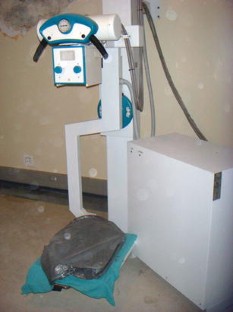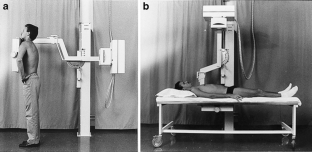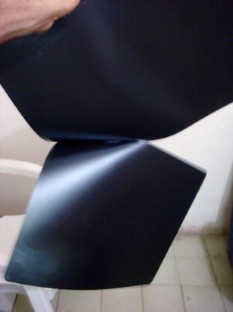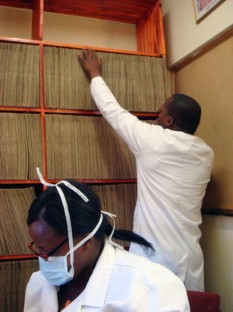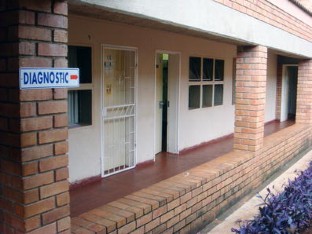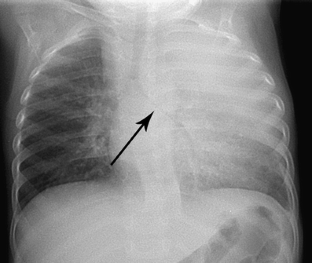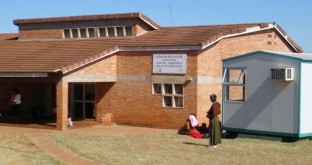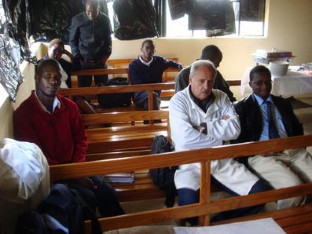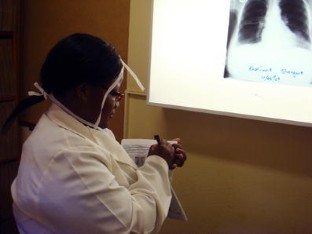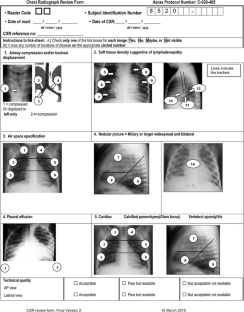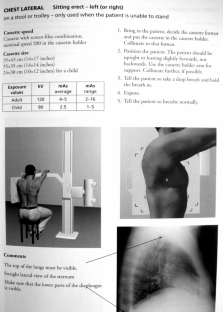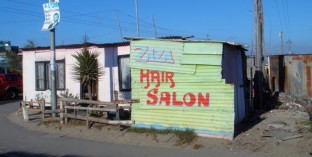 References
1.

Chen S, Ravallion M. The developing world is poorer than we thought, but no less successful in the fight against poverty, Policy Research Working Paper 4703, World Bank, August 2008. http://econ.worldbank.org/external/default/main?pagePK=64165259&piPK=64165421&theSitePK=469372&menuPK=64216926&entityID=000158349_20100121133109. Accessed 5 October 2010

2.

2007 Human Development Report (HDR), United Nations Development Program, November 27, 2007 / 2008, p.25. http://hdr.undp.org/en/media/HDR_20072008_EN_Complete.pdf. Accessed 5 October 2010

3.

State of the World's Children, 2005, UNICEF. http://www.unicef.org/sowc05/english/sowc05.pdf. Accessed 5 October 2010

4.

Patton GC, Coffey C, Sawyer SM, Viner RM, Haller DM, Bose K, Vos T, Ferguson J, Mathers CD (2009) Global patterns of mortality in young people: a systematic analysis of population health data. Lancet 374:881–892

5.

The World Factbook. https://www.cia.gov/library/publications/the-world-factbook/geos/mz.html. Accessed 5 October 2010

6.

World Health Organisation. http://www.who.int/countries/. Accessed 5 October 2010

7.

Zanoni B (2005) Epidemiology of HIV in Southern Africa. Pediatr Radiol 39:538–540

8.

Bryce J, Boschi-Pinto C, Shibuya K, Black R (2005) WHO Child Health Epidemiology Reference Group. Lancet 365:1147–1152

9.

Zar HJ (2006) Global paediatric pulmonology: out of Africa. Paediatr Respir Rev 7:S226–S228

10.

WHO AIDS epidemic update UNAIDS/09.36E / JC1700E (English original, November 2009). http://data.unaids.org/pub/Report/2009/JC1700_Epi_Update_2009_en.pdf. Accessed 5 October 2010

11.

Women and Children in South Africa. http://www.unicef.org/southafrica/children.html. Accessed 5 October 2010

12.

Adams LV (2004) Childhood tuberculosis in the developing world. Pediatr Ann 33:685–690

13.

WHO Report. Global tuberculosis control. http://www.who.int/tb/publications/global_report/2009/pdf/report_without_annexes.pdf. Accessed 5 October 2010

14.

Ng'ambi TM, Borgstein ES (2005) Epidemiology of paediatric trauma admission at Queen Elizabeth Cebtral Hospital, Blantyre. Malawi Med J 17:5–6

15.

Osinaike B, Amanor-Boadu S. Paediatric trauma admissions in a Nigerian ICU. Internet Journal of Emergency and Intensive Care Medicine. http://www.ispub.com/ostia/index.php?xmlPrinter=true&xmlFilePath=journals/ijeicm/vol9n2/icu.xml. Accessed 5 October 2010

16.

Stuckler D, King L, Robinson H, McKee M (2008) WHO's budgetary allocations and burden of disease: a comparative analysis. Lancet 372:1563–1569

17.

Dept. of Int. devt.(2001) Access to water in developing countries. http://www.parliament.uk/documents/post/pn178.pdf. Accessed 19 December 2009

18.

Mozambique.http://www.citizen.org/cmep/Water/cmep_Water/reports/safrica/. Accessed 19 December 2009

19.

Palmer PES (1985) The WHO basic radiological system. Radiography 53:170–178

20.

Krupinski EA (1996) Clinical Assessment of dry laser-processed film versus traditional wet-processed film with computer tomography, magnetic resonance imaging, and ultrasound. Acad Radiol 3:855–858

21.

Kozilainin, H (2001) Rehabilitation of hospital infrastructure in a developing country. World Hospital Health Serv 37:28–8,34,36

22.

US Army medical department centre and school. X-ray film processing.http://milmed.pmk.ac.th/MD0954%20X-RAY%20FILM%20PROCESSING.pdf. Accessed 3 January 2010

23.

Korolev A I (1990) Equipment for fast radiography with diffusion-transfer photographic materials. (translated from Russian) Meditsinskaya Tekhnika1:25–27

24.

McHugh K (2002) Essential imaging facilities. In: Southall DP, Coulter B, Ronald C, Nicholson S, Parke S (eds) International child health care: a practical manual for hospitals worldwide. Child Advocacy International. BMJ Books, London

25.

Advice on Donating Equipment Overseas. http://idcsig.org/page6.html. Accessed 22 December 2009

26.

Malkin AA (2007) Design of healthcare technologies for the developing world. Annu Rev Biomed Eng 9:567–587

27.

Kitonyi JM (1993) The basic radiological system experience in Kenya. East Afr Med J 70:793–796

28.

The World Health Imaging System for Radiography—WHIS-RAD: simply perfect. World health Organisation, Geneva, 2004

29.

What Is The Climate, Average Temperature/ Weather In Mozambique? http://www.climatetemp.info/mozambique/.Aceesed 21 December 2009

30.

Brederhofs J, Raceveneau (1982) Radiological services throughout the world. Diagn Imaging 51:121–133

31.

Health care in South Africa http://www.southafrica.info/about/health/health.htm Accessed: 3 January 2010

32.

Urinary tract infection in children: diagnosis, treatment and long-term management. NICE clinical guideline 54. http://www.nice.org.uk/nicemedia/pdf/CG54NICEguideline. Accessed 5 October 2010

33.

Frost and Sullivan (2008) Strategic Analysis of the Medical Imaging Market in Kenya. http://www.pharmaceutical-market-research.com/publications/medical_devices/strategic_analysis_medical_imaging_market_kenya.html. Accessed 5 October 2010

34.

Kawooya M (2008) Role Extension for the Radiographer in the New Millennium. http://www.isrrt.org/images/isrrt/09H50%20DR%20M%20KAWOOYA%20RM%201A%20SESSION%201%20FRIDAY.pdf. Accessed 5 October 2010

35.

www.medpages.co.za. Accessed 5 October 2010

36.

Strachan M (2009) Imbalance between public and private radiological services in the Western Cape Of South Africa. Dissertation University of Stellenbosch, South Africa

37.

Hanson GP (1988) Essential X-ray services: the basic radiological system (BRS). Trop Geogr Med 40(4):s576–s578

38.

Health systems http://www.who.int/topics/health_systems/en/.Accessed 5 January 2010

39.

Simpson PD (1998) A study of chest radiography with mobile units. Br J Radiol 71:640–645

40.

Wootton R (2001) Telemedicine and developing countries—successful implementation will require a shared approach. J Telemed Telecare S1:1–6

41.

http://www.swinfencharitabletrust.org/. Accessed 5 October 2010

42.

http://www.healthnet.org/. Accessed 5 October 2010

43.

Pyke J, Hart M, Popov V et al (2007) A tele-ultrasound system for real-time medical imaging in resource limited settings. In: Conference Proceedings of the IEEE 2007:3094–3097

44.

http://www.teleradiologie-sans-frontieres.org/. Accessed 7 October 2010

45.

Szot A, Jacobson FL, Munn S, Jazayeri D, Nardell E, Harrison D, Drosten R, Ohno-Machado L, Smeaton LM, Fraser HS (2004) Diagnostic accuracy of chest X-rays acquired using a digital camera for low-cost teleradiology. Int J Med Inform 73:65–73

46.

Corr P, Couper I, Beningfield SJ, Mars M (2000) A simple telemedicine system using a digital camera. J Telemed Telecare 6:233–236

47.

http://www.nighthawkradiology.net/. Accessed 5 October 2010

48.

http://www.doctorswithoutborders.org/news/article.cfm?id=4157. Accessed 5 October 2010

49.

Baylor College of Medicine. International Paediatric AIDS Initiative. http://www.Bayloraids.org/programs/Swaziland/outreach.php. Accessed 5 October 2010

50.

Rotarians assess need for WHIS-RAD imaging system in Zimbabwe. http://www.auntminnie.com/index.asp?Sec=nws&sub=rad&pag=dis&ItemId=53004Accessed 3 January 2010

51.

Rudd PD (2003) The development of radiographer reporting 1965–1999. Radiography 9:7–12

52.

Brandt A, Andronikou S, Wieselthaler N, Louw B, Kilborn T, Dekker G, Bertelsman J, Dreyer C (2007) Accuracy of radiographer reporting of paediatric brain CT. Pediatr Radiol 37:291–296

53.

Cowan I, Smith T, Nakabea P, Ajibulu O, Hennessy O (2007) WHO/RANZCR/ISRRT. Developing the image interpretation skills of South Pacific radiographers: a joint WHO/RANZCR/ISRRT project. Australas Radiol 51:527–531

54.

Andronikou S, Vanhoenacker FM, De Backer AI (2009) Advances in imaging chest tuberculosis: blurring of differences between children and adults. Clin Chest Med 30:717–744, viii

55.

Williams JR (2000) Ethics and human rights in South African medicine. CMAJ 162:1167–1170

56.

Sullivan P (1999) Canada a prime destination as MDs flee South Africa. CMAJ 160:1615–1616

57.

Truth and Reconciliation Commission of South Africa Report. Cape Town: TRC/Juta; 1998. vol IV, chapt V. p. 120. www.polity.org.za/govdocs/commissions/1998/trc/index.htm. Accessed August 2010

58.

Price M (1986) Health care as an instrument of apartheid policy in South Africa. Health Policy Plan 1:158–170
About this article
Cite this article
Andronikou, S., McHugh, K., Abdurahman, N. et al. Paediatric radiology seen from Africa. Part I: providing diagnostic imaging to a young population. Pediatr Radiol 41, 811–825 (2011). https://doi.org/10.1007/s00247-011-2081-8
Received:

Revised:

Accepted:

Published:

Issue Date:
Keywords
Developing countries

Radiographic equipment

Non-governmental organisation

Role extension