Abstract
Anomalous drainage of the right superior vena cava into the left atrium (LA) has been previously reported in the medical literature. We present a unique case of a child who had two superior vena cavae, a left superior vena cava that drained normally through the coronary sinus to the right atrium, and a right superior vena cava that drained anomalously to the LA.
This is a preview of subscription content, log in to check access.
Access options
Buy single article
Instant access to the full article PDF.
US$ 39.95
Price includes VAT for USA
Subscribe to journal
Immediate online access to all issues from 2019. Subscription will auto renew annually.
US$ 99
This is the net price. Taxes to be calculated in checkout.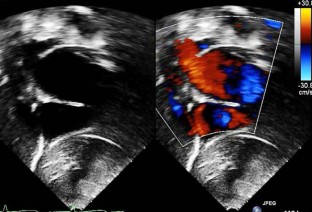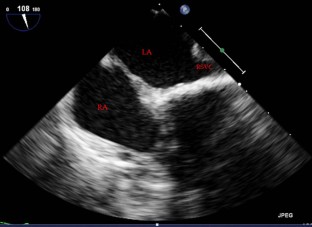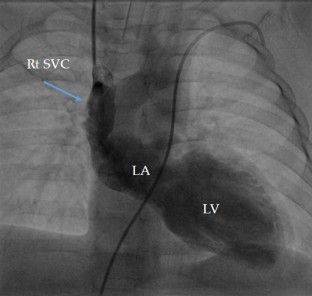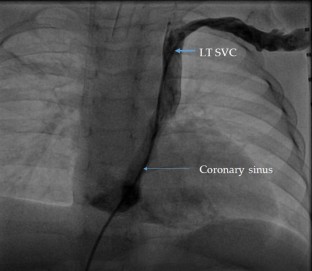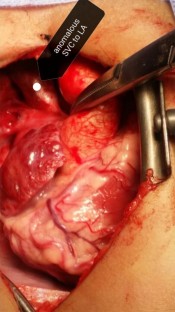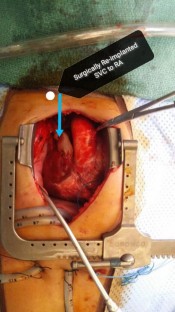 References
1.

Chessa M, Carminati M, Cinteză EE, Butera G, Giugno L, Arcidiacono C, Piazza L, Bulescu NC, Pome G, Frigiola A, Giamberti A (2016) Partial abnormal drainage of superior and inferior caval veins into the left atrium: two case reports. Rom J Morphol Embryol 57(2):559–562

2.

Cohen D, Reiner J, Ahari J, Lewis J (2013) Isolated right superior vena cava into the left atrium detected by contrast echocardiography. Circulation 128(10):1129–1130

3.

De Leval MR, Ritter DG, McGoon DC, Danielson GK (1975) Anomalous systemic venous connection. Surgical considerations. Mayo Clin Proc 50:599–610

4.

Schick EC Jr, Lekakis J, Rothendler JA, Ryan TJ (1985) Persistent left superior vena cava and right superior vena cava drainage into the left atrium without arterial hypoxemia. J Am Coll Cardiol 5(2 Pt. 1):374–378

5.

Thangaratinam S, Brown K, Zamora J, Khan KS, Ewer AK (2012) Pulse oximetry screening for critical congenital heart defects in asymptomatic newborn babies: a systematic review and meta-analysis. Lancet 379:2459–2464

6.

de-Wahl Granelli A, Wennergren M, Sandberg K, Mellander M, Bejlum C, Inganäs L, Eriksson M, Segerdahl N, Agren A, Ekman-Joelsson BM, Sunnegårdh J, Verdicchio M, Ostman-Smith I (2009) Impact of pulse oximetry screening on the detection of duct dependent congenital heart disease: a Swedish prospective screening study in 39,821 newborns. BMJ 338:a3037
Acknowledgements
The author deeply thanks Dr Syed Aitizaz Uddin, Consultant Cardiac Surgeon, and Dr. Mohamed Mofeed Morsy, Professor of Pediatrics and Pediatric Cardiology Madinah Cardiac Center in editing and improving the linguistics of this scientific paper.
Ethics declarations
Conflict of interest
The author declares that he has no conflict of interest.
Ethical Approval
All procedures performed in studies involving human participants were in accordance with the ethical standards of the institutional and with the 1964 Helsinki Declaration and its later amendments or comparable ethical standards.
Informed Consent
Informed parental consent was obtained.
Electronic supplementary material
Below is the link to the electronic supplementary material.
Video S1—Subcostal short-axis transthoracic echocardiographic view showing the right superior vena cava (RSVC) connected and draining to the left atrium (LA) with absence of a normal RSVC connection and drainage to the right atrium (RA) (MP4 7815 KB)
Video S2—Subcostal short-axis transthoracic (color Doppler) echocardiographic view showing the RSVC connected and draining to the LA with absence of a normal RSVC connection and drainage to the RA (abbreviations as in video 1) (MP4 5153 KB)
Video S3—Transesophageal bicaval echocardiographic view after a saline injection (bubble test) in the right arm shows opacification of the LA initially rather than the RA, confirming an RSVC connection and drainage to the LA (RA opacified later through a patent foramen ovale (PFO) (abbreviations as in video 1) (MP4 11575 KB)
Video S4—Transesophageal bicaval echocardiographic (zoomed view) after a saline injection (bubble test) in the right arm shows opacification of the LA initially rather than the RA, confirming an RSVC connection and drainage to the LA (RA opacified later through (PFO) (abbreviations as in videos 1 and 3) (MP4 15106 KB)
Video S5—RSVC angiography (using 4 Fr access to the right jugular vein) showing that the RSVC is connected to the LA, which is connected to the left ventricle. Another catheter is placed in the left SVC, which drains into the RA through a dilated coronary sinus (abbreviations as in video 1) (MP4 7131 KB)
Video S6—Left superior vena cava angiography (LSVC) showing the LSVC draining in the right atrium through a dilated coronary sinus (MP4 6921 KB)
About this article
Cite this article
Khoshhal, S. Anomalous Connection of the Right Superior Vena Cava to the Left Atrium in a Child with Bilateral Superior Vena Cavae: An Unusual Cause of Cyanosis. Pediatr Cardiol 40, 226–229 (2019). https://doi.org/10.1007/s00246-018-2013-6
Received:

Accepted:

Published:

Issue Date:
Keywords
Abnormal systemic venous return

Cyanosis

Congenital heart disease