Abstract
This study aimed to assess critically the role of 64-slice multidetector-row computed tomographic (MDCT) angiography for evaluating congenital heart disease. The study enrolled 60 consecutive patients (median age, 4.7 years; median weight, 16.5 kg) with congenital heart disease who underwent 64-slice MDCT angiography during the period June 2006 through September 2007. The results were classified as diagnostic categories, and the impact of the procedure on strategizing management was critically analyzed. In each of the groups, the current technique offered a clear advantage over conventional imaging and provided specific clues for surgical/interventional management. A management algorithm was evolved based on questions frequently asked about pulmonary artery anatomy. The correlation with surgical anatomy in all cases that involved surgery was excellent. Early results suggest that 64-slice MDCT angiography is a major breakthrough in cardiovascular imaging with an important diagnostic and decision-aiding role. Diagnostic cardiac catheterization, especially for evaluating great vessel anomalies, could be largely replaced by the described technique for congenital heart disease.
Access options
Buy single article
Instant access to the full article PDF.
USD 39.95
Price excludes VAT (USA)
Tax calculation will be finalised during checkout.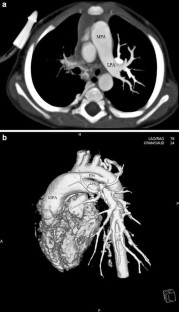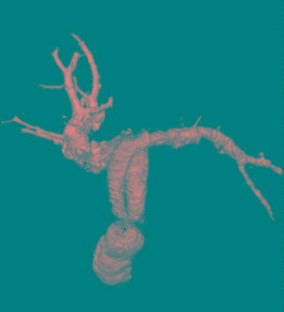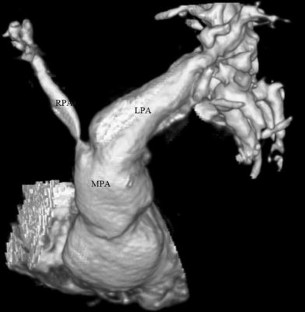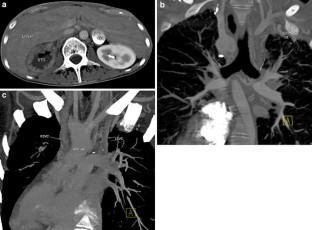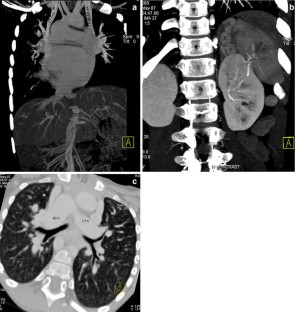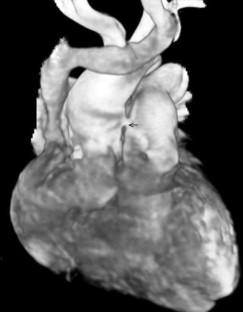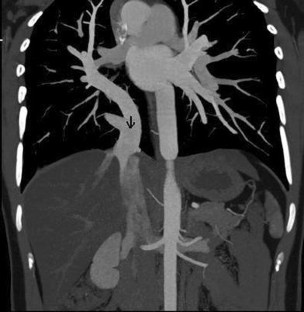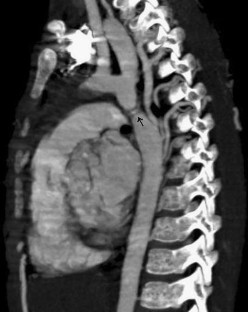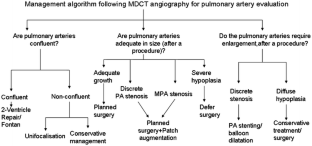 References
Bean MJ, Pannu H, Fishman EK (2005) Three-dimensional computed tomographic imaging of complex congenital cardiovascular abnormalities. J Comput Assist Tomogr 29:721–724

Boxt LM (2004) Magnetic resonance and computed tomographic evaluation of congenital heart disease. J Magn Reson Imaging 19:827–847

Chandran A, Fricker FJ, Schowengerdt KO, et al. (2005) An institutional review of the value of computed tomographic angiography in the diagnosis of congenital cardiac malformations. Cardiol Young 15:47–51

Chen SJ, Lee WJ, Wang JK, et al. (2003) Usefulness of three-dimensional electron beam computed tomography for evaluating tracheobronchial anomalies in children with congenital heart disease. Am J Cardiol 92:483–486

Goo HW, Park IS, Ko JK, et al. (2005) Computed tomography for the diagnosis of congenital heart disease in pediatric and adult patients. Int J Cardiovasc Imaging 21:347–365

Goo HW, Park IS, Ko JK, et al. (2003) CT of congenital heart disease: normal anatomy and typical pathologic conditions. RadioGraphics 23:S147–S165

Haramati LB, Glickstein JS, Issenberg HJ, et al. (2002) MR imaging and CT of vascular anomalies and connections in patients with congenital heart disease: significance in surgical planning. Radiographics 22:337–347

Matsui H, Yasukochi S, Haseyama K, et al. (2007) Quantification of right and left ventricular volumes with congenital heart disease by multidetector-row computed tomography. Pediatr Cardiol 28:267–271

Hollingsworth CL, Yoshizumi TT, Frush DP, et al. (2007) Pediatric cardiac-gated CT angiography: assessment of radiation dose. AJR Am J Roentgen 189:12–18

Jelnin V, Co J, Muneer B, et al. (2006) Three-dimensional CT angiography for patients with congenital heart disease: scanning protocol for pediatric patients. Catheter Cardiovasc Interv 67:120–126

Lee T, Tsai IC, Fu YC, et al. (2006) Using multidetector-row CT in neonates with complex congenital heart disease to replace diagnostic cardiac catheterization for anatomical investigation: initial experiences in technical and clinical feasibility. Pediatric Radiol 36:1273–1282

Leschka S, Oechslin E, Husmann L, et al. (2007) Pre- and post-operative evaluation of congenital heart disease in children and adults with 64-section CT. Radiographics 27:829–846

Ou P, Celermajer DS, Calcagni G, et al. (2007) Three-dimensional CT scanning: a new diagnostic modality in congenital heart disease. Heart 93:908–913

Samyn MM (2004) A review of the complementary information available with cardiac magnetic resonance imaging and multislice computed tomography (CT) during the study of congenital heart disease. Int J Cardiovasc Imaging 20:569–567

Westra SJ, Hill JA, Alejos JC, et al. (1999) Three-dimensional helical CT of pulmonary arteries in infants and children with congenital heart disease. AJR Am J Roentgenol 173:109–115
About this article
Cite this article
Khatri, S., Varma, S.K., Khatri, P. et al. 64-Slice Multidetector-Row Computed Tomographic Angiography for Evaluating Congenital Heart Disease. Pediatr Cardiol 29, 755–762 (2008). https://doi.org/10.1007/s00246-008-9196-1
Received:

Accepted:

Published:

Issue Date:

DOI: https://doi.org/10.1007/s00246-008-9196-1
Keywords
Congenital heart disease

MDCT angiography