Abstract
The eponym "tetralogy of Fallot" did not become a common noun in pediatric cardiology vocabulary for several decades after Étienne-Louis Arthur Fallot's report in a French medical journal. There were others before Fallot who described the abnormal cardiac anatomical findings seen in tetralogy of Fallot, but his name became fixed to the condition's eponym primarily through Maude Abbott popularizing the term.
Access options
Buy single article
Instant access to the full article PDF.
US$ 39.95
Tax calculation will be finalised during checkout.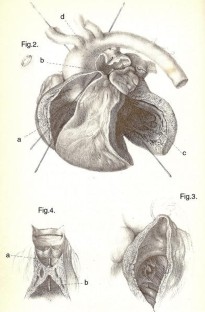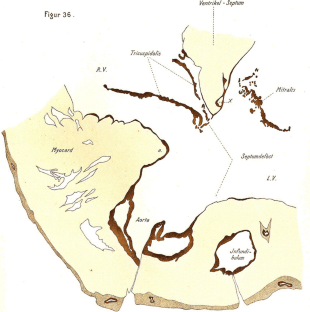 References
1.

Abbott ME, Lewis DL, Beattie WW (1923) Differential study of a case of pulmonary stenosis of inflammatory origin (ventricular septum closed) and two cases of (a) pulmonary stenosis and (b) pulmonary atresia of developmental origin with associated ventricular septal defect and death from paradoxical cerebral embolism. Am J Med Sci 165:636–659

2.

Abbott ME (1924) The treatment of congenital heart disease. In: Blumer G (eds) Billings-Forchheimer's therapeusis of internal diseases. Appleton, New York, vol 5, p 334

3.

Abbott ME, Dawson WT (1924) The clinical classification of congenital cardiac disease. Int Clin 4:156–188

4.

Abbott ME (1928) Diagnosis of congenital heart disease. In: Blumer G (eds) Bedside diagnosis. WB Saunders Company, Philadelphia, vol 2, p 468

5.

Abbott ME (1936) Atlas of congenital cardiac disease. The American Heart Association, New York, pp. 46–47

6.

Abt IA (1926) Abt's pediatrics. WB Saunders Company, Philadelphia

7.

Acierno LJ (1999) Etienne-Louis Fallot: is it his tetralogy? Clin Cardiol 22:321–322

8.

Bennett LR (1946) Sandifort's "Observationes," chapter I, concerning a very rare disease of the heart. Tetralogy of Fallot or Sandifort? Bull Hist Med 20:539–570

9.

Blalock A, Taussig HB (1945) The surgical treatment of malformations of the heart in which there is pulmonary stenosis or pulmonary atresia. JAMA 128:189–202

10.

Fallot ELA (1888) Contribution a l'anatomie pathologique de la maladie bleu (cyanose cardiaque). Marseille Méd 25:77–93, 138–158, 207–223, 270–286, 341–354, 403–420

11.

Farre JR (1814) On malformations of the human heart: illustrated by numerous cases and preceded by some observations on the method of improving the diagnostic part of medicine. Pathological researches, essay 1. Longman, Hurst, Rees, Orme, and Brown, London, p 24

12.

Geva T, Ayers NA, Pac FA, Pignatelli R (1995) Quantitative morphometric analysis of progressive infundibular obstruction in tetralogy of Fallot. Circulation 92:886–892

13.

Griffith JPC, Mitchell AG (1933) The disease of infants and children. WB Saunders, Philadelphia, p 777

14.

Kermit H (2003) Niels Stensen, 1638–1686: the scientist who was beatified. Gracewing, Leominster, p 89

15.

Laubry C, Pezzi C (1921) Traité des maladies congénitales du coeur. Librairie J-B Bailliére et Fils, Paris, p 62

16.

Marie P (1896) Leçons de clinique médicale (Hotel-Dieu 1895–1895). Masson et Cie, Paris, pp 192–210

17.

Mönckeberg JG (1912) Herzmissbildungen; ein Atlas angeborener Herzfehler in Querschnitten mit besonderer Beruöcksichtigung des Atrioventrikularsystems. Gustav Fischer, Jena, Figs 32–39

18.

Moussous A (1895) Maladies congénitales du coeur. Gauthier-Villars et Fils, Paris, p 116

19.

Neill CA, Clark EB (1994) Tetralogy of Fallot. The first 300 years. Tex Heart Inst J 21:272–279

20.

Peacock TB (1846-7) Malformations of the heart, consisting in contraction of the orifice of the pulmonary artery with deficiency at the base of the interventricular septum. Trans Pathol Soc London 1:25

21.

Peacock TB (1866). On malformations of the human heart with original cases and illustrations, 2nd ed. John Churchill and Sons, London, pp 33–45

22.

Piñero HG (1899) Dificultad del diagnóstico de la enfermedad de Roger, La tetralogía de Fallot fisio-patología y clínica de estas lesions congénitas del corazón. Rev Soc Méd Argentina 7:155–200

23.

Santas MA (1905) Estudio semiológica de las anomalías congenitas del corazón. Agustín Etchepareborda, Buenos Aires, p 46

24.

Van Praagh R (1989) Etienne-Louis Arthur Fallot and his tetralogy: a new translation of Fallot's summary and a modern assessment of this anomaly. Eur J Cardiothorac Surg 3:381–386

25.

White PD, Sprague HR (1929) The tetralogy of Fallot: report of a case in a noted musician who lived to his sixtieth year. JAMA 92:787–791
Acknowledgment
I wish to thank Paul R. Lurie, Emeritus Professor of Pediatrics University of Southern California, for his help with translation and editorial suggestions.
About this article
Cite this article
Evans, W.N. "Tetralogy of Fallot" and Étienne-Louis Arthur Fallot. Pediatr Cardiol 29, 637–640 (2008). https://doi.org/10.1007/s00246-007-9186-8
Received:

Revised:

Accepted:

Published:

Issue Date:
Keywords
Tetralogy of Fallot

History of pediatric cardiology