Abstract
Lead exposure from ingestion of bullet fragments is a serious environmental hazard to eagles. We determined blood lead levels (BLL) in 178 golden eagles (Aquila chrysaetos) captured during fall migration along a major North American flyway. These eagles spent the breeding season distributed over a large range and are the best currently available representation of free flying golden eagles on the continent. We found 58 % of these eagles containing increased BLL > 0.1 mg/L; 10 % were clinically lead poisoned with BLL > 0.6 mg/L; and 4 % were lethally exposed with BLL > 1.2 mg/L. No statistical difference in BLL existed between golden and bald eagles (Haliaeetus leucocephalus). Golden eagles captured on carrion had higher BLL than those captured using live bait suggesting differences in feeding habits among individuals. Median BLL increased with age class. We propose a conceptual model for the long-term increase in BLL after ingestion of lead particles. The mean blood mercury level in golden eagles was 0.023 mg/L. We evaluate a field test for BLL that is based on anodic stripping voltammetry. This cost-effective and immediate method correlated well with results from inductively coupled plasma–mass spectrometry, although results needed to be corrected for each calibration of the test kit.
This is a preview of subscription content, log in to check access.
Access options
Buy single article
Instant access to the full article PDF.
US$ 39.95
Price includes VAT for USA
Subscribe to journal
Immediate online access to all issues from 2019. Subscription will auto renew annually.
US$ 199
This is the net price. Taxes to be calculated in checkout.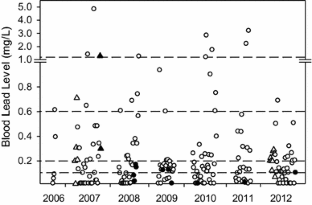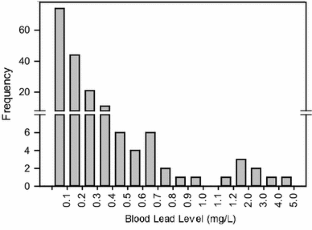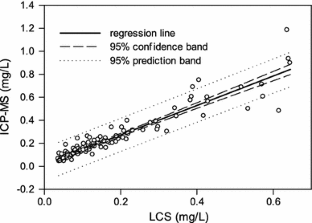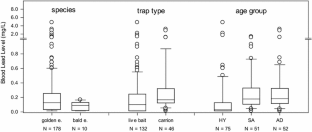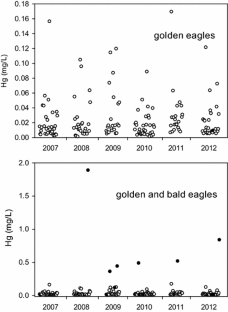 References
Bedrosian B, Craighead D (2009) Blood lead levels of bald and golden eagles sampled during and after hunting seasons in the Greater Yellowstone Ecosystem. In: Watson RT, Fuller M, Pokras M, Hunt WG (eds) Ingestion of lead from spent ammunition: implications for wildlife and humans. The Peregrine Fund, Boise, pp 219–220

Bedrosian B, Parish CN, Craighead D (2009) Differences between blood lead level detection techniques: Analysis within and among three techniques and four avian species. In: Watson RT, Fuller M, Pokras M, Hunt WG (eds) Ingestion of lead from spent ammunition: Implications for wildlife and humans. The Peregrine Fund, Boise, pp 287–288

Bedrosian B, Craighead D, Crandall R (2012) Lead exposure in bald eagles from big game hunting, the continental implications and successful mitigation efforts. PLoS ONE 7(12):e51978

Bloom PH (1987) Capturing and handling raptors. In: Pendleton BG, Millsap BA, Cline KW, Bird DM (eds) Raptor management techniques manual. National Wildlife Federation, Washington, pp 99–123

Burgess NM, Evers DC, Kaplan JD (2005) Mercury and other contaminants in common loons breeding in Atlantic Canada. Ecotoxicology 14(1–2):241–252

Cade TJ (2007) Exposure of California condors to lead from spent ammunition. J Wildl Manag 71(7):2125–2133

Centers for Disease Control (2012) Low level lead exposure harms children: A renewed call for primary prevention. Advisory Committee on Childhood Lead Poisoning Prevention, United States Centers for Disease Control and Prevention, Atlanta, GA. http://www.cdc.gov/nceh/lead/ACCLPP/Final_Document_030712.pdf. Accessed 16 Dec 2013.

Corbitt ES, Jacob DJ, Holmes CD, Streets DG, Sunderland EM (2011) Global source-receptor relationships for mercury deposition under present-day and 2050 emissions scenarios. Environ Sci Technol 45(24):10477–10484

Craighead D, Bedrosian B (2008) Blood lead levels of Common Ravens with access to big-game offal. J Wildl Manag 72(1):240–245

Cruz-Martinez L, Redig PT, Deen J (2012) Lead from spent ammunition: a source of exposure and poisoning in bald eagles. Human Wildl Interact 6(1):94–104

Eisler R (1987) Mercury hazards to fish, wildlife, and invertebrates: A synoptic review. United States Department of the Interior, Fish and Wildlife Service, Laurel

Finkelstein ME, Doak DF, George D, Burnett J, Brandt J, Church M, Grantham J, Smith DR (2012) Lead poisoning and the deceptive recovery of the critically endangered California condor. Proc Natl Acad Sci USA 109(28):11449–11454

Gangoso L, Alvarez-Lloret P, Rodriguez-Navarro A, Mateo R, Hiraldo F, Donazar JA (2009) Long-term effects of lead poisoning on bone mineralization in vultures exposed to ammunition sources. Environ Pollut 157(2):569–574

Harmata AR (2011) Environmental contaminants in tissues of bald eagles sampled in southwestern Montana, 2006–2008. J Raptor Res 45(2):119–135

Harmata AR, Restani M (1995) Environmental contaminants and cholinesterase in blood of vernal migrant bald and golden eagles in Montana. Intermt J Sci 1(1):1–15

Harmata AR, Restani M (2013) Lead, mercury, selenium, and other trace elements in tissues of golden eagles from southwestern Montana, USA. J Wildl Dis 49(1):114–124

Hunt WG, Burnham WILL, Parish CN, Burnham KK, Mutch BRIA, Oaks JL (2006) Bullet fragments in deer remains: implications for lead exposure in avian scavengers. Wildl Soc Bull 34(1):167–170

Hunt WG, Parish CN, Orr K, Aguilar RF (2009) Lead poisoning and the reintroduction of the California Condor in northern Arizona. J Avian Med Surg 23(2):145–150

Kochert M, Steenhof K, McIntyre C, Craig E, Poole A, Gill F (2002) The birds of North America, No. 684. The Academy of Natural Sciences Philadelphia, Phialdelphia, PA, and the American Ornithologists' Union, Washington, DC

Kramer JL, Redig PT (1997) Sixteen years of lead poisoning in eagles, 1980–95: an epizootiologic view. J Raptor Res 31(4):327–332

Kruskal WH, Wallis WA (1952) Use of ranks in one-criterion analysis of variance. J Am Stat Assoc 47:583–621

Langner HW, Greene E, Domenech R, Staats MF (2012) Mercury and other mining-related contaminants in ospreys along the Upper Clark Fork River, Montana, USA. Arch Environ Contam Toxicol 62(4):681–695

Magellan Diagnostics (2012) LeadCare II: Instant diagnosis + early intervention = healthier kids. http://www.leadcare2.com. Accessed 4 Apr 2012

Minnesota Department of Natural Resources (2008) Bullet fragmentation. In: Minnesota Department of Natural Resources, Fish & Wildlife Division. http://files.dnr.state.mn.us/fish_wildlife/lead/. Accessed: 12 Dec 2012

Neumann K (2009) Bald eagle lead poisoning in winter. In: Watson RT, Fuller M, Pokras M, Hunt WG (eds) Ingestion of lead from spent ammunition: Implications for wildlife and humans. The Peregrine Fund, Boise, pp 210–218

Olson ML, DeWild JF (1999) Techniques for the collection and species-specific analysis of low levels of mercury in water, sediments, and biota. U.S. Geological Survey Water-Resources Investigations Report 99-4018b. p 1–11. http://toxics.usgs.gov/pubs/wri99-4018/Volume2/sectionB/2305_Olson/pdf/2305_Olson.pdf. Accessed 14 Feb 2015

Pattee OH, Bloom PH, Scott JM, Milton RS (1990) Lead hazards within the range of the California Condor. Condor 92(4):931–937

Pokras MA, Kneeland MR (2009) Understanding lead uptake and effects across species lines: A conservation medicine based approach. In: Watson RT, Fuller M, Pokras M, Hunt WG (eds) Ingestion of lead from spent ammunition: Implications for wildlife and humans. The Peregrine Fund, Boise, pp 7–22

Rabinowitz MB, Wetherill GW, Kopple JD (1976) Kinetic analysis of lead metabolism in healthy humans. J Clin Invest 58(2):260–270

Rogers TA, Bedrosian B, Graham J, Foresman KR (2012) Lead exposure in large carnivores in the greater Yellowstone ecosystem. J Wildl Manag 76:575–582

Stauber E, Finch N, Talcott PA, Gay JM (2010) Lead poisoning of Bald (Haliaeetus leucocephalus) and Golden (Aquila chrysaetos) Eagles in the US Inland Pacific Northwest Region—an 18-year retrospective study: 1991–2008. J Avian Med Surg 24(4):279–287

R Development Core Team (2012) R: A language and environment for statistical computing. R Foundation for Statistical Computing, Vienna, Austria. http://www.R-project.org. Accessed 14 Feb 2015.

Tilly F (2008) HMANA western mountain flyway report. Hawk Migr Stud 24:47–56

United States Environmental Protection Agency (2001) Appendix to method 1631: total mercury in tissue, sludge, sediment, and soil by acid digestion and BrCl oxidation. USEPA, report EPA-821-R-01-13, pp 1–13

Walker LA, Lawlor AJ, Llewellyn N, et al. (2010) The predatory bird monitoring scheme (PBMS) report 2006–7. Project Number C03310 Centre for Ecology & Hydrology to Natural England, UK

Watson RT, Fuller M, Pokras M, Hunt WG (2009) Ingestion of lead from spent ammunition: Implications for wildlife and humans. Conference proceedings, 12 May 2008, The Peregrine Fund, Boise, Idaho

Wilde FD, Radtke DB, Gibs J, Iwatsubo RT (eds) (2004) Processing of water samples (ver. 2.2): U.S. Geological Survey Techniques of Water-Resources Investigations (Book 9), Chapter A5. http://pubs.water.usgs.gov/twri9A5/. Accessed 2 July 2013
Acknowledgments
We thank the many people who helped in the field, notably A. Shreading, B. Bedrosian, T. Pitz, R. Crandall, S. Wilson, S. Norton, and T. Veto. Kate Davis kindly allowed us to collect blood samples from captive eagles at Raptors of the Rockies. Logistical support was provided by Montana Fish, Wildlife and Parks, United States Forest Service and Helena National Forest (P. Shanley). This work was funded by the Montana Bureau of Land Management, LCAO Foundation, M. J. Murdock Foundation, Maki Foundation, Mountaineers Foundation, Patagonia Foundation, Cinnabar Foundation, and private individuals. K. McKalip provided helpful comments on this manuscript. This work would not have been possible without support from the University of Montana Geosciences Department–Environmental Biogeochemistry Laboratory where all laboratory analyses were performed. Special thanks go to M. Young for help in the laboratory. We thank the two anonymous reviewers for their constructive criticism and suggestions.
About this article
Cite this article
Langner, H.W., Domenech, R., Slabe, V.A. et al. Lead and Mercury in Fall Migrant Golden Eagles from Western North America. Arch Environ Contam Toxicol 69, 54–61 (2015). https://doi.org/10.1007/s00244-015-0139-6
Received:

Accepted:

Published:

Issue Date:
Keywords
Inductively Couple Plasma

Lead Exposure

Total Mercury

Blood Lead Level

Mercury Level