Abstract
Prior to the first nontoxic shot zones being established in Canada, a nationwide survey of lead (Pb) concentrations in wing bones of hatch year (HY) dabbling and diving ducks determined the incidence of elevated Pb exposure in waterfowl in different parts of the country (Scheuhammer and Dickson 1996). The main objectives of the present study were (1) to compare these previously collected data with the incidence of elevated Pb accumulation in the same species several years after the establishment of a national regulation in 1997 prohibiting the use of Pb shot for waterfowl hunting; and (2) to survey waterfowl hunters to determine reported levels of compliance with the nontoxic shot regulation. Average bone-Pb concentrations in dabbling ducks (mallards [Anas platyrhyncos] and American black ducks [Anas rubripes] combined) decreased significantly between 1989+1990 and 2000 (11 μg/g vs. 4.8 μg/g, respectively [p < 0.01]). Ring-necked ducks (Aythya collaris) showed a similar decrease in mean bone-Pb concentrations, from 28 μg/g to 10 μg/g (p < 0.01). These declines in bone-Pb concentration were consistent with the results of a large anonymous hunter survey, which indicated a high level of reported compliance (>80%) with the nontoxic shot regulation among waterfowl hunters residing in Ontario and British Columbia. Conversely, American woodcock (Scolopax minor), an important upland game species not affected by the nontoxic shot regulation, showed no decrease in mean bone-Pb concentration since the national regulation came into effect (19 μg/g in 1995 vs. 21 μg/g in 2000). A majority (70%) of waterfowl hunters in British Columbia and Ontario who also hunt upland game birds report continued (legal) use of Pb shot for upland game bird hunting.
This is a preview of subscription content, log in to check access.
Access options
Buy single article
Instant access to the full article PDF.
US$ 39.95
Price includes VAT for USA
Subscribe to journal
Immediate online access to all issues from 2019. Subscription will auto renew annually.
US$ 199
This is the net price. Taxes to be calculated in checkout.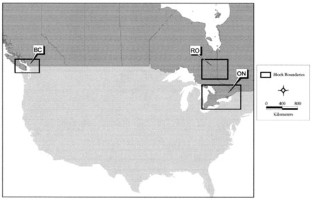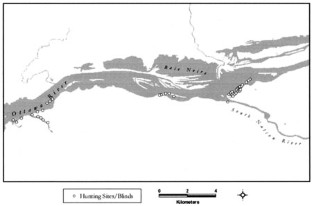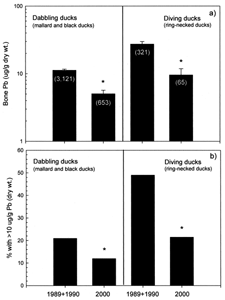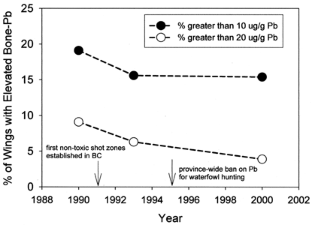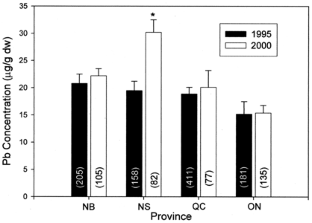 References
WL Anderson SP Havera RA Montgomery (1987) ArticleTitleIncidence of ingested shot in waterfowl in the Mississippi flyway, 1977–1979 Wildl Soc Bull 7 213–220

WL Anderson SP Havera BW Zercher (2000) ArticleTitleIngestion of lead and nontoxic shotgun pellets by ducks in the Mississippi flyway J Wild Manage 64 848–857

FC Bellrose (1959) ArticleTitleLead poisoning as a mortality factor in waterfowl populations Illinois Nat Hist Surv Bull 27 235–288 Occurrence Handle1:CAS:528:DyaF3cXot1an

WN Beyer DJ Audet A Morton JK Campbell L LeCaptain (1998) ArticleTitleLead exposure of waterfowl ingesting Coeur d'Alene river basin sediments J Environ Qual 27 1533–1538 Occurrence Handle1:CAS:528:DyaK1cXns1entbY%3D

L Booth F Palasz C Darling R Lanno M Wickstrom (2003) ArticleTitleThe effect of lead-contaminated soil from Canadian prairie skeet ranges on the neutral red retention assay and fecundity in the earthworm (Eisenia fetida) Environ Toxicol Chem 22 2446–2453 Occurrence Handle10.1897/02-582 Occurrence Handle1:CAS:528:DC%2BD3sXnslKis7o%3D Occurrence Handle14552010

B Brister (1992) Steel shot: Ballistics and gunbarrel effects DJ Pain (Eds) Lead poisoning in waterfowl International Wetlands Research Bureau Special Publication No. 16 Slimbridge, U.K. 26–28

SP Havera CS Hine MM Georgi (1994) ArticleTitleWaterfowl hunter compliance with nontoxic shot regulations in Illinois Wildl Soc Bull 22 454–460

B Lévesque JF Duchesne C Gariépy M Rhainds P Dumas AM Scheuhammer JF Proulx S Déry G Muckle F Dallaire E Dewailly (2003) ArticleTitleMonitoring of umbilical cord blood lead levels and sources assessment among the Inuit Occup Environ Med 60 693–695 Occurrence Handle10.1136/oem.60.9.693 Occurrence Handle12937194

W Ma (1989) ArticleTitleEffect of soil pollution with metallic lead pellets on lead bioaccumulation and organ/body weight alternations in small mammals Arch Environ Contam Toxicol 18 617–622 Occurrence Handle10.1007/BF01055030 Occurrence Handle1:CAS:528:DyaL1MXkslaksrw%3D Occurrence Handle2673067

JL Moore WL Hohman TM Stark GQ Weisbrich (1998) ArticleTitleShot prevalences and diets of diving ducks five years after the ban on use of lead shotshells at Catahoula Lake, Louisiana J Wildl Manage 62 564–569

K Morehouse (1992) Crippling loss and shot-type. The United States experience DJ Pain (Eds) Lead poisoning in waterfowl International Wetlands Research Bureau Special Publication No.16 Slimbridge, U. K. 32–37

DJ Pain C Amiard-Triquet (1993) ArticleTitleLead poisoning of raptors in France and elsewhere Ecotoxicol Environ Safety 25 183– 192 Occurrence Handle10.1006/eesa.1993.1017 Occurrence Handle1:CAS:528:DyaK3sXit1Okur0%3D Occurrence Handle7682502

MD Samuel EF Bowers (2000) ArticleTitleLead exposure in American black ducks after implementation of non-toxic shot J Wildl Manage 64 947–953

DF Sanderson FC Bellrose (1986) ArticleTitleA review of the problem of lead poisoning in waterfowl Illinois Nat Hist Surv Sp Publ 4 1–34

AM Scheuhammer SL Norris (1995) A review of the environmental impacts of lead shot shell ammunition and lead fishing weights in Canada Canadian Wildlife Service Occasional Paper No. 88 Ottawa, Canada 52

AM Scheuhammer KM Dickson (1996) ArticleTitlePatterns of environmental lead exposure in waterfowl in eastern Canada Ambio 25 14–20

AM Scheuhammer JA Perrault E Routhier BM Braune GD Campbell (1998) ArticleTitleElevated lead concentrations in edible portions of game birds harvested with lead shot Environ Pollution 102 251–257 Occurrence Handle10.1016/S0269-7491(98)00083-9 Occurrence Handle1:CAS:528:DyaK1cXnsFOmu7w%3D

AM Scheuhammer CA Rogers D Bond (1999) ArticleTitleElevated lead exposure in American woodcock (Scolopax minor) in eastern Canada Arch Environ Contam Toxicol 36 334–340 Occurrence Handle10.1007/s002449900479 Occurrence Handle1:CAS:528:DyaK1MXhs1Olt7s%3D Occurrence Handle10047602

AM Scheuhammer DE Bond NM Burgess J Rodrigue (2003) ArticleTitleLead and stable lead isotope ratios in soil, earthworms, and bones of American woodcock (Scolopax minor) from eastern Canada Environ Toxicol Chem 22 2585–2591 Occurrence Handle10.1897/02-361 Occurrence Handle1:CAS:528:DC%2BD3sXotFOgsrs%3D Occurrence Handle14587896

InstitutionalAuthorNameU.S. Fish and Wildlife Service (USFWS) (1999) ArticleTitleMigratory bird hunting: criteria and schedule for implementing nontoxic shot zones for the 1987–1988 and subsequent waterfowl hunting seasons RST/50CFR 20 IssueIDsubpart M 31–34

U S. Fish and Wildlife Service (USFWS) (2002) 2001 national survey of fishing, hunting and wildlife-associated recreation. 116 pp

F Dyke ParticleVan (1981) ArticleTitleMortality in crippled mallards J Wildl Manage 45 444–453

S Wendt JA Kennedy (1992) Policy considerations regarding the use of lead shot for waterfowl hunting in Canada DJ Pain (Eds) Lead poisoning in waterfowl International Wetlands Research Bureau Special Publication No. 16 Slimbridge, U.K. 61–67

M Wayland T Bollinger (1999) ArticleTitleLead exposure and poisoning in bald eagles and golden eagles in the Canadian prairie provinces Environ Pollut 104 341–350 Occurrence Handle10.1016/S0269-7491(98)00201-2 Occurrence Handle1:CAS:528:DyaK1MXhtVCqsr0%3D
Acknowledgments
The authors thank the CWS Harvest Survey staff for providing wings and associated data for this project; and Ewa Neugebauer, Angela Clark, Della Bond, and Becky Perkins for their excellent technical support.
About this article
Cite this article
Stevenson, A.L., Scheuhammer, A.M. & Chan, H.M. Effects of Nontoxic Shot Regulations on Lead Accumulation in Ducks and American Woodcock in Canada. Arch Environ Contam Toxicol 48, 405–413 (2005). https://doi.org/10.1007/s00244-004-0044-x
Received:

Accepted:

Published:

Issue Date:
Keywords
British Columbia

Diving Duck

Black Duck

Waterfowl Hunting

Hunter Survey