Abstract
The relationship between calcium-based calculi and Randall plaques is well documented, but the role these plaques play in the early process of urinary stone formation remains unknown. The vascular hypothesis of Randall plaque formation has been proposed, and recent works support this concept. The renal papilla's vascular environment is subject to relative hypoxia, hyperosmolar surroundings, and turbulent blood flow. These factors together create an environment prone to vascular injury and may potentiate Randall plaque precipitation. Recent data support the similarity between the vascular calcification process itself and urinary stone formation. Furthermore, epidemiological studies have suggested an association between urinary stones, adverse cardiovascular events, and vascular calcification risk factors. The concept that an initial vascular insult precipitates a Randall plaque and subsequent urolithiasis is compelling and represents an area in need of continued research. This may lead to future novel treatment approaches to urolithiasis.
Access options
Buy single article
Instant access to the full article PDF.
USD 39.95
Price excludes VAT (USA)
Tax calculation will be finalised during checkout.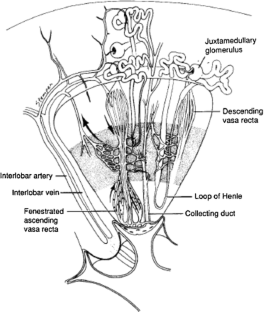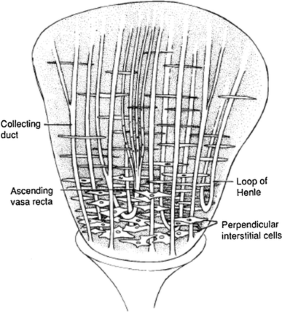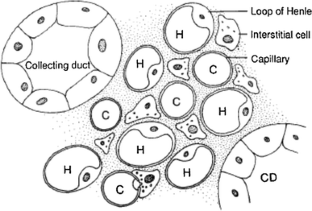 References
Romero V, Akpinar H, Assimos DG (2010) Kidney stones: a global picture of prevalence, incidence, and associated risk factors. Rev Urol 12(2–3):e86–e96

Fink HA, Wilt TJ, Eidman KE et al (2013) Medical management to prevent recurrent nephrolithiasis in adults: a systematic review for an American College of Physicians Clinical Guideline. Ann Intern Med 158(7):535–543

Evan A, Lingeman J, Coe FL, Worcester E (2006) Randall's plaque: pathogenesis and role in calcium oxalate nephrolithiasis. Kidney Int 69(8):1313–1318

Randall A (1940) Papillary pathology as a precursor of primary renal calculus. J Urol 44:580

Matlaga BR, Williams JC Jr, Kim SC et al (2006) Endoscopic evidence of calculus attachment to Randall's plaque. J Urol 175(5):1720–1724

Stoller ML, Low RK, Shami GS et al (1996) High resolution radiography of cadaveric kidneys: unraveling the mystery of Randall's plaque formation. J Urol 156:1263–1266

Stoller ML, Meng MV, Abrahams HM, Kane JP (2004) The primary stone event: a new hypothesis involving a vascular etiology. J Urol 171(5):1920–1924

Cooke SA (1970) The site of calcification in the human renal papilla. Br J Surg 57(12):890–896

Matlaga BR, Coe FL, Evan AP, Lingeman JE (2007) The role of Randall's plaques in the pathogenesis of calcium stones. J Urol 177(1):31–38

Evan A, Lingeman J, Coe FL, Worcester E (2006) Randall's plaque: pathogenesis and role in calcium oxalate nephrolithiasis. Kidney Int 69(8):1313–1318

Finlayson B, Reid F (1978) The expectation of free and fixed particles in urinary stone disease. Invest Urol 15(6):442–448

Ciftçioğlu N, Vejdani K, Lee O, Mathew G, Aho KM et al (2008) Association between Randall's plaque and calcifying nanoparticles. Int J Nanomedicine. 3(1):105–115

Khan SR, Rodriguez DE, Gower LB, Monga M (2012) Association of Randall plaque with collagen fibers and membrane vesicles. J Urol 187(3):1094–1100

Alexander RT, Hemmelgarn BR, Wiebe N, et al. (2013) Kidney stones and cardiovascular events: a cohort study. Clin J Am Soc Nephrol

Sorensen MD, Chi T, Shara NM, et al. (2013) Activity, energy intake, obesity, and the risk of incident kidney stones in postmenopausal women: a report from the women's health initiative. J Am Soc Nephrol

Reiner AP, Kahn A, Eisner BH, Pletcher MJ et al (2011) Kidney stones and subclinical atherosclerosis in young adults: the CARDIA study. J Urol 185(3):920–925

Sur RL, Masterson JH, Palazzi KL et al (2013) Impact of statins on nephrolithiasis in hyperlipidemic patients: a 10-year review of an equal access health care system. Clin Nephrol 79(5):351–355

Tsujihata M, Yoshioka I, Tsujimura A et al (2011) Why does atorvastatin inhibit renal crystal retention? Urol Res 39(5):379–383

Marques-Sampaio BP, Pereira-Sampaio MA et al (2007) Dog kidney: anatomical relationships between intrarenal arteries and kidney collecting system. Anat Rec 290(8):1017–1022

Sampaio FJ, Aragão AH (1990) Anatomical relationship between the renal venous arrangement and the kidney collecting system. J Urol 144(5):1089–1093

Stoller ML, Meng MV, Abrahams HM, Kane JP (2004) The primary stone event: a new hypothesis involving a vascular etiology. J Urol; 171(5):1920–4, Reprinted from with permission from Elsevier

Stoller ML, Meng MV, Abrahams HM, Kane JP (2004) The primary stone event: a new hypothesis involving a vascular etiology. J Urol 171(5):1920–1924

Shekarriz B, Lu HF, Stoller ML (2001) Correlation of unilateral urolithiasis with sleep posture. J Urol 165(4):1085–1087
About this article
Cite this article
Taylor, E.R., Stoller, M.L. Vascular theory of the formation of Randall plaques. Urolithiasis 43 (Suppl 1), 41–45 (2015). https://doi.org/10.1007/s00240-014-0718-4
Received:

Accepted:

Published:

Issue Date:

DOI: https://doi.org/10.1007/s00240-014-0718-4
Keywords