Abstract
To evaluate the safety and efficiency of the Aihua (AH)-1 stone removal system (SRS) to treat bladder stones. Thirty five patients with of bladder stones >2 cm and with benign prostatic hyperplasia were treated by transurethral cystolithotripsy with the SRS and TURP. The results in these patients were compared with 14 patients treated with current devices. In the SRS group, 26 patients had a single stone. Average stone size was 3.34 ± 1.03 cm, total operating time was 55.12 ± 19.95 min, and stone removal time was 23.30 ± 17.08 min. In the control group, 12 patients had a single stone. The average stone size was 2.46 ± 0.45 cm (larger stone size in SRS group, P < 0.05), total operating time was 79.85 ± 24.63 min (shorter operating time in SRS group, P < 0.05) and stone removal time was 43.28 ± 24.18 min the control group (shorter removal time in SRS group, P < 0.05). Mean stone size was 2.37 ± 1.18 cm and mean time to remove one stone was 12.57 ± 12.99 min in the SRS group. Mean stone size was 2.40 ± 0.48 cm (no significant difference between groups, P > 0.05) and mean time to remove one stone was 33.23 ± 25.26 min in the control group (shorter time in the SRA group, P < 0.001). No significant complication was found in the SRS group. This study suggests that multiple functions of SRS can be expected in transurethral cystolithotripsy. It can be used to fix stones during lithotripsy, and automatically collect stones and extract more stones through the sheath at one time during lithoextraction, which can reduce surgical time and damage to the bladder and urethra. This surgical procedure appears to be safe and efficient, and operating indications for transurethral cystolithotripsy could be expanded with this surgical procedure.
Access options
Buy single article
Instant access to the full article PDF.
US$ 39.95
Tax calculation will be finalised during checkout.
Subscribe to journal
Immediate online access to all issues from 2019. Subscription will auto renew annually.
US$ 119
Tax calculation will be finalised during checkout.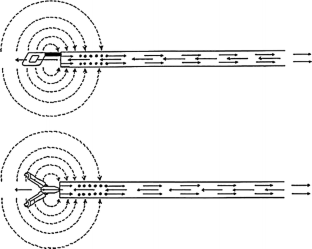 References
1.

Wong M (2008) Bladder calculi, an evidence-based review. In: Stone disease. The 2nd international consultation on stone disease. Editions 21, Paris, pp 295–303

2.

Dhabalia JV, Jain N, Kumar V, Nelivigi GG (2011) Modified technique of percutaneous cystolithotripsy using a new instrument–combined single-step trocar-dilator with self-retaining adjustable access sheath. Urology 77(6):1304–1307

3.

Tugcu V, Polat H, Ozbay B, Gurbuz N, Eren GA, Tasci AI (2009) Percutaneous versus transurethral cystolithotripsy. J Endourol 23(2):237–241

4.

Elbahnasy AM, Farhat YA, Aboramadan AR, Taha MR (2010) Percutaneous cystolithotripsy using self-retaining laparoscopic trocar for management of large bladder stones. J Endourol 24(12):2037–2041

5.

Al-Marhoon MS, Sarhan OM, Awad BA, Helmy T, Ghali A, Dawaba MS (2009) Comparison of endourological and open cystolithotomy in the management of bladder stones in children. J Urol 181(6):2684–2687 (discussion 2687–2688)

6.

Lam PN, Te CC, Wong C, Kropp BP (2007) Percutaneous cystolithotomy of large urinary-diversion calculi using a combination of laparoscopic and endourologic techniques. J Endourol 21:155–157

7.

Elcioglu O, Ozden H, Guven G, Kabay S (2010) Urinary bladder stone extraction and instruments compared in textbooks of Abul-Qasim Khalaf Ibn Abbas Alzahrawi (Albucasis) (930–1013) and Serefeddin Sabuncuoglu (1385–1470). J Endourol 24(9):1463–1468

8.

Singh KJ, Kaur J (2011) Comparison of three different endoscopic techniques in management of bladder calculi. Indian J Urol 27(1):10–13

9.

Ener K, Agras K, Aldemir M, Okulu E, Kayigil O (2009) The randomized comparison of two different endoscopic techniques in the management of large bladder stones: transurethral use of nephroscope or cystoscope? J Endourol 23(7):1151–1155

10.

Kara C, Resorlu B, Cicekbilek I, Unsal A (2009) Transurethral cystolithotripsy with holmium laser under local anesthesia in selected patients. Urology 74(5):1000–1003

11.

Philippou P, Volanis D, Kariotis I, Serafetinidis E, Delakas D (2011) Prospective comparative study of endoscopic management of bladder lithiasis: is prostate surgery a necessary adjunct? Urology 78(1):43–47

12.

Shah HN, Hegde SS, Shah JN, Mahajan AP, Bansal MB (2007) Simultaneous transurethral cystolithotripsy with holmium laser enucleation of the prostate: a prospective feasibility study and review of literature. BJU Int 99(3):595–600

13.

Aron M, Goel R, Gautam G, Seth A, Gupta NP (2007) Percutaneous versus transurethral cystolithotripsy and TURP for large prostates and large vesical calculi: refinement of technique and updated data. Int Urol Nephrol 39(1):173–177

14.

Kamat NK (2003) Transurethral resection of prostrate and suprapubic ballistic vesicolithotrity for benign prostatic hyperplasia with vesical calculi. J Endourol 17(7):505–509

15.

Demirel F, Cakan M, Yalcinkaya F et al (2006) Percutaneous superaoubic cystolithotripsy approach: for whom? Why? J Endourol 20:429–431
Conflict of interest
No competing financial interests exist.
About this article
Cite this article
Li, A., Lu, H., Ji, C. et al. Transurethral cystolithotripsy with a novel special endoscope. Urol Res 40, 769–773 (2012). https://doi.org/10.1007/s00240-012-0503-1
Received:

Accepted:

Published:

Issue Date:
Keywords
Bladder stone

Transurethral cystolithotripsy

Endoscope

AH-1 stone removal system