Abstract
Proanthocyanidin is commonly used for inhibiting urinary tract infection (UTI) of sensitive strains of Escherichia coli. The aim of this study was to investigate the effect of proanthocyanidin on adherence of uropathogenic multi-drug resistant E. coli to uroepithelial cells, which has not yet been investigated so far. Extracts of the purified proanthocyanidin were prepared from dried cranberry juice. Purity and structural assignment of proanthocyanidin was assessed using high performance liquid chromatography and 13C nuclear magnetic resonance spectroscopy, respectively. Subsequently, its affect on multi-drug resistant bacteria as well as quantification of anti-adherence bioactivity on human vaginal and bladder epithelial cells was appraised. Inhibition of adherence to an extent of about 70% with multi-drug resistant E. coli strains was observed on uroepithelial cell. The anti-adherence bioactivity of the proanthocyanidin was detected at concentrations of 10–50 µg/ml with significant bacteriuria. Probable proanthocyanidin through A-type linkages either combines to P-fimbriae of bacterial cells or modifies the structural entity of P-fimbriae and inhibits bacterial adherence to uroepithelial cells. The proanthocyanidin exhibited anti-adherence property with multi-drug resistant strains of uropathogenic P-fimbriated E. coli with in vitro study. Hence proanthocyanidin may be considered as an inhibitory agent for multi-drug resistant strains of E. coli adherence to uroepithelial cells.
This is a preview of subscription content, log in to check access.
Access options
Buy single article
Instant access to the full article PDF.
US$ 39.95
Price includes VAT for USA
Subscribe to journal
Immediate online access to all issues from 2019. Subscription will auto renew annually.
US$ 199
This is the net price. Taxes to be calculated in checkout.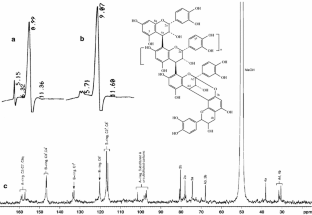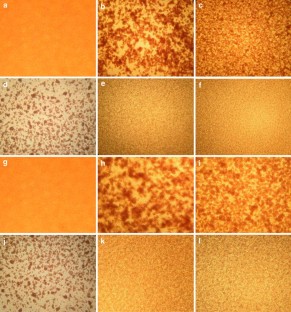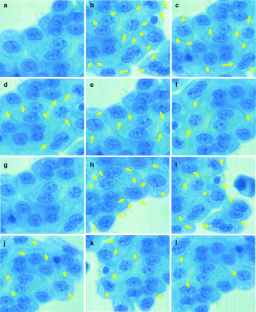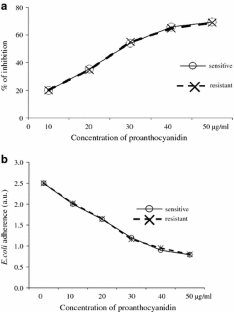 Abbreviations
NMR:

Nuclear magnetic resonance

HPLC:

High performance liquid chromatography

RBCs:

Red blood cells

E. coli :

Escherichia coli

VECs:

Vaginal epithelial cells

BECs:

Bladder epithelial cells

MF:

McFarland

CFA:

Colonization factor agar

AMC:

Amoxicillin–Clavulanic Acid

UTI:

Urinary tract infection

PBS:

Phosphate buffer saline solution
References
1.

Mysorekar IG, Hultgren JS (2006) Mechanisms of uropathogenic E. coli persistence and eradication from the urinary tract. Proc Natl Acad Sci USA 103:14170–14175

2.

Cohn EB, Schaeffer AJ (2004) Urinary tract infections in adults. Sci World J 4(Suppl 1):76–88

3.

Ronald A (2003) The etiology of urinary tract infection: traditional and emerging pathogens. Dis Mon 49(2):71–82

4.

Bahrani-Mougeot FK, Buckles EL, Lockatell CV, Hebel JR, Johnson DE, Tang CM, Donnenberg MS (2002) Type 1 fimbriae and extracellular polysaccharides are preeminent uropathogenic Escherichia coli virulence determinants in the murine urinary tract. Mol Microbiol 45:1079–1093

5.

Mulvey MA (2002) Adhesion and entry of uropathogenic Escherichia coli. Cell Microbiol 4(5):257–271

6.

Guay David RP (2009) Cranberry and urinary tract infections. Drugs 69:775–807

7.

Ofek I, Goldhar J, Zafriri D, Lis H, Adar R, Sharon N (1991) Anti-Escherichia coli adhesin activity of cranberry and blueberry juices. N Engl J Med 324:99–1599

8.

Howell AB, Marderosian AD, Foo LY (1998) Inhibition of the adherence of P-fimbriated Escherichia coli to uroepithelial-cell surfaces by proanthocyanidine extracts from cranberries. N Engl J Med 339:1085–1086

9.

Howell AB, Foxman B (2002) Cranberry juice and adhesion of antibiotic-resistant uropathogens. JAMA 287:3082–3083

10.

Foo LY, Lu Y, Howell AB, Vorsa N (2000) The structure of cranberry proanthocyanidins which inhibit adherence of uropathogenic P-fimbriated E. coli in vitro. Phytochemistry 54:173–181

11.

Botto H, Neuzillet Y (2010) Effectiveness of a cranberry (Vaccinium macrocarpon) preparation in reducing asymptomatic bacteriuria in patients with an ileal enterocystoplasty. Scan J Urol Neprol 44:165–168

12.

Gunn JH (1878) Gunn's newest family physician. Philadelphia

13.

Clinical Laboratory Standard Institute (CLSI) (2007) Performance standards for antimicrobial susceptibility testing tests. M100-S17 CLSI, Wayne

14.

Stapleton AE, Fennell CL, Coder DM, Wobbe CL, Roberts PL, Stamm WE (2002) Precise and rapid assessment of E. coli adherence to vaginal epitelial cells by flow cytometry. Cytometry 50:31–37

15.

Cilento BG, Freeman MR, Schneck FX, Retik AB, Atala A (1994) Phenotypic and cytogenetic characterization of human bladder urothelia expanded in vitro. J Urol 152:665–670

16.

Virkola R, Westerlund B, Holthofer H, Parkkinen J, Kekomaki M, Korhonen TK (1988) Binding characteristics of E. coli adhesins in human urinary bladder. Infect Immun 56:2615–2622

17.

Gupta A, Dwivedi M, Nagana Gowda GA, Mahdi AA, Ayyagari A, Bhandari M, Khetrapal CL (2005) Rapid diagnosis of Pseudomonas aeruginosa induced urinary tract infection: use of proton NMR spectroscopy. NMR Biomed 18:293–299

18.

Gupta A, Dwivedi M, Nagana Gowda GA, Mahdi AA, Jain A, Ayyagari A, Roy R, Bhandari M, Khetrapal CL (2006) 1H NMR spectroscopy in the diagnosis of Klebsiella pneumoniae-induced urinary tract infection. NMR Biomed 19:1055–1061

19.

Gupta A, Dwivedi M, Mahdi AA, Nagana Gowda GA, Khetrapal CL, Bhandari M (2009) 1H nuclear magnetic resonance spectroscopy for identifying and quantifying common uropathogens: a metabolic approach to the urinary tract infection. BJU Int 104:236–244

20.

Gupta K, Chou MY, Howell A, Wobbe C, Grady R, Stapleton AE (2007) Cranberry products inhibits adherence of P-finbriated E. coli to primary cultured bladder and vaginal epithelial cells. J Urol 177:2357–2360

21.

Howell AB, Reed JD, Krueger CG, Winterbottom R, Cunningham DG, Leahy M (2005) A-type cranberry proanthocyanidins and uropathogenic bacterial anti-adhesion activity. Phytochemistry 66:2281–2291

22.

Howell AB, Botto H, Combescure C, Blanc-Potard AB, Gausa L, Matsumoto T, Tenke P, Sotto A, Lavigne JP (2010) Dosage effect on uropathogenic E. coli anti-adhesion activity in urine following consumption of cranberry powder standardized for proanthocyanidin content: a multicentric randomized double blind study. BMC Infect Dis 10(94):1–11

23.

Zafriri D, Ofek I, Adar R, Pocino M, Sharon N (1989) Inhibitory activity of cranberry juice on adherence of type 1 and type P-fimbriated E. coli to eucaryotic cells. Antimicrob Agents Chemother 33:92–98

24.

Cowan MM (1999) Plant products as antimicrobial agents. Clin Micro Rev 12:564–582

25.

Kresty LA, Howell AB, Baird M (2008) Cranberry proanthocyanidins induce apoptosis and inhibit acid-induced proliferation of human esophageal adenocarcinoma cells. J Agric Food Chem 56:676–680

26.

La VD, Howell AB, Grenier D (2009) Cranberry proanthocyanidins inhibit MMP production and activity. J Dent Res 88:627–632

27.

Scalbert A (1991) Antimicrobial properties of tannins. Phytochemistry 30:3875–3883

28.

Howell AB (2007) Bioactive compounds in cranberries and their role in prevention of urinary tract infections. Mol Nutr Food Res 51:732–737

29.

Liu Y, Black MA, Caron L, Camesano TA (2006) Role of cranberry juice on molecular-scale surface characteristics and adhesion behavior of E. coli. Biotechnol Bioengineer 93:297–305

30.

Ahuja S, Kaack B, Roberts J (1998) Loss of fimbrial adhesion with the addition of Vaccinum Macrocarpon to the growth medium of P-fimbriated E. coli. J Urol 159:559–562
Acknowledgments
We gratefully acknowledge the financial support from the Department of Science and Technology and council of scientific and industrial research, New Delhi, India.
Conflict of interest
None.
About this article
Cite this article
Gupta, A., Dwivedi, M., Mahdi, A.A. et al. Inhibition of adherence of multi-drug resistant E. coli by proanthocyanidin. Urol Res 40, 143–150 (2012). https://doi.org/10.1007/s00240-011-0398-2
Received:

Accepted:

Published:

Issue Date:
Keywords
Proanthocyanidin

Bacterial adherence

Multi-drug resistance E. coli