Abstract
Suture materials are widely used in urological surgery especially in regions that are in contact with urine. In this study, we aimed to compare polyglactine 910, cromed catgut and polydioxanone sutures according to stone formation and inflammation, congestion and foreign body reaction that occur on bladder mucosa. Cystotomy procedure was performed, in three groups of Wistar female rats, with 4/0 polyglactine 910, 4/0 chromed catgut and 4/0 polydioxanone sutures. All groups were divided into two sub-groups with 4 and 8-week follow up periods. Rats were treated with 20 mg kg−1 day−1 Ofloxacin (i.p.) daily until the seventh post-operative day. Urinary pH, leucocyte esterase and nitrite levels were determined. All rats were killed at the end of the follow-up period and stone formation on sutures and degrees of tissue reactions (inflammation, congestion and foreign body reaction) on bladder mucosa were compared. Tissue reactions were evaluated by the same pathologist (S. K.). Chi-square and Student's t test were used in statistical analysis (p < 0.05). There was no significant difference between the mean weights of the groups. Leucocyte esterase and nitrite were negative in urine analyses. There was no significant difference between urinary pH levels of the groups with 4 and 8 weeks follow-up (p > 0.05). Although the difference between the degrees of congestion in groups was not statistically significant (p > 0.05), there were statistically significant differences between the degrees of inflammation and foreign body reaction in groups. Although the duration of urinary contact of suture is the main factor in stone formation on suture material, tissue reaction on mucosa and the physical structure of suture also affect this formation. We observed lower degrees of inflammation and foreign body reaction with 4/0 polydioxanone and no stone formation. We believe that polydioxanone may be useful and reliable in urological surgery due to these properties.
Access options
Buy single article
Instant access to the full article PDF.
USD 39.95
Price excludes VAT (USA)
Tax calculation will be finalised during checkout.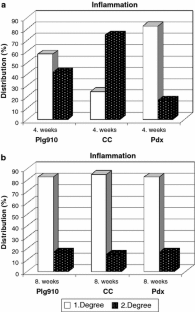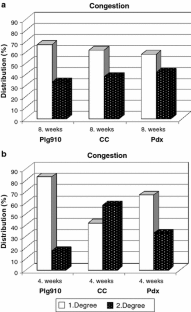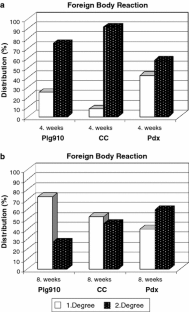 References
Menon M, Resnick MI (2002). Urinary lithiasis: etiology, diagnosis and medical management. In: Walsh PC, Retik AB, Vaughan ED, Wein AJ (eds) Campbell's urology, 8th edn. Saunders, Philadelphia

Clark JY, Thompson IM, Optenberg SA (1995) Economic impact of urolithiasis in the United States. J Urol 154:2020–2024

Evans JWH, Chapple CR, Ralph DJ, Milroy JG (1990) Bladder calculus formation as a complication of the Stamey procedure. Br J Urol 65:580–582

Kaminski J, Kats A, Woodward S (1978) Urinary bladder calculus formation on sutures in rabbits, cats and dogs. Surg Gynecol Obstet 146:353–357

Van Winkle W Jr, Hastings JC (1972) Considerations in the choice of suture material for various tissues. Surg Gynecol Obstet 135:113

Freidman J, Mosser SW (2000) Closure material. In: Evans GRD (ed) Operative plastic surgery. McGraw-Hill, New York, pp 26–32

Bakkum EA, Van Blitterswijk CA, Dalmeijer RAJ, Trimbos JB (1994) A semiquantitative rat model for intraperitoneal postoperative adhesion formation. Gynecol Obstet Invest 37:99–105

Lowy RD, Hammer SM (1983) Staphylococcus epidermidis infection. Ann Intern Med 99:834

Yudofsky SC, Scott FB (1969) Urolithiasis on suture materials: as importance, pathogenesis and prophylaxis: an introduction to the monofilament teflon suture. J Urol 102:745

Bartons FF, Stinson W (1976) Reaction of the urinary tract to polypropylene suture. Invest Urol 14:44

Bakkum EA, Dalmeijer RAJ, Verdel MJC, Hermans J, van Blitterswijk CA, Trimbos JB (1995) Quantitative analysis of the inflammatory reaction surrounding sutures commonly used in operative procedures and the relation to postsurgical adhesion formation. Biomaterials 16:1283–1289

Morris MC, Baquero A, Redovan E, Mahoney E, Bannett AD (1986) Urolithiasis on absorbable and non-absorbable suture materials in the rabbit bladder. J Urol 135:602–603

Hanke PR, Timm P, Falk G, Kramer W (1994) Behavior of different suture materials in the urinary bladder of the rabbit with special reference to wound healing, epithelization and crystallization. Urol Int 52:26–33

Vieler E, Jantos C, Schmidts HL, Weidner W, Schiefer HG (1993) Comperative efficacies of ofloxacin, cefotaxim and doxycycline for treatment of experimental epididymitis due to Escherichia coli in rats. Antimicrob Agents Chemother 37(4):846–850

Stewart DW, Buffington PJ, Wacksman J (1990) Suture material in bladder surgery a comparison of polydioxanone, polyglactin and chromic catgut. J Urol 143:1261–1263

Flanagan PG, Davies EA, Rooney PG, Stoot RW (1989) Evaluation of four screening tests for bacteriuria in elderly people. Lancet 1:1117

Milroy E (1976) An experimental study of the calcification and absorption of polyglycolic acid and catgut sutures within the urinary tract. Invest Urol 14:141

Brannau B (1973) Laboratory and clinical experience with PGA suture in urogenital surgery. Br J Urol 110:571

Huang WC, Yang JM (2002) Sonographic appearance of a bladder calculus secondary to a suture from a bladder neck suspension. J Ultrasound Med 21(11):1303–1305

Lock UC, von Pokrzywnitzki W, Weisbach L (1998) Calculus formation after kidney pyeloplasty due to suture material. Urologe A 37(5):522–525 (Abstract)

Seifman BD, Rubin MA, Williams AL, Wolf Jr JS (2002) Use of absorbable cyanoacrylate glue to repair an open cystotomy. J Urol 167:1872–1875

Hastings JCh van Winkle W, Barker E, Hines D, Nichols W (1975) The effect of suture materials on healing wounds of the bladder. Surg Gynecol Obstet 140:933

Miller HC (1973) Reaction of polyglycolic acid sutures in the urinary tract. Urology 2:47

Healey GB, Waren MM (1979) Stone formation of polypropylene suture. J Urol 121:836

Trevino R, Goldstein AMB, Vartanian NL (1979) Vesical bladder stones formed around non-absorbable sutures and possible explanation for their delayed appearance. J Urol 122:849
Additional information
No part of this study has been previously presented in any form. No financial support has been received for the study.
About this article
Cite this article
Kosan, M., Gonulalan, U., Ozturk, B. et al. Tissue reactions of suture materials (polyglactine 910, chromed catgut and polydioxanone) on rat bladder wall and their role in bladder stone formation. Urol Res 36, 43–49 (2008). https://doi.org/10.1007/s00240-007-0124-2
Received:

Accepted:

Published:

Issue Date:

DOI: https://doi.org/10.1007/s00240-007-0124-2
Keywords