Abstract
Background
Conventional techniques for fibular osteotomy planning are intrinsically erroneous. 3D-printed osteotomy guides are time-consuming, require expensive software, and cannot accommodate changes in surgical plan. This study evaluated the form, function, and esthetics of patients who underwent fibular reconstruction using a novel technique for osteotomy planning.
Methods
Patients who required multi-segment fibular reconstruction of the mandible were enrolled. The unique 3D osteotomy guide was fabricated intraoperatively using wooden tongue depressors. Functional outcomes like the interincisal distance, occlusion, jaw deviation, and oral competence were measured at preoperative (T1), 1 month (T2), and 6 months post-op (T3). Esthetic outcomes assessed were facial symmetry and mandibular projection. The reconstructive accuracy was gauged by CT measurements of bigonial width, mandibular arch angle, and ramus length.
Results
Thirty of the 61 patients met the inclusion criteria. The interincisal distance significantly improved from T1 to T2 and T3 (p < 0.001). The occlusion remained unchanged and oral competence was restored by T3. No discernible facial asymmetry or changes in mandibular projection were noted at T2 and T3. Bigonial width did not vary significantly (p = 0.573) from T1 to T2. The mandibular arch angles on the left (p = 0.573) and the right sides (p = 0.77) also did not differ significantly. Twelve patients underwent vertical ramus reconstruction, and no significant difference was noted between the normal and reconstructed sides at T1 and T2 (p = 0.339).
Conclusions
This technique is simple, cost-effective, accurate, and requires no technical expertise. It minimizes the preoperative waiting period and allows flexibility in the ablative plan.
Level of evidence: Level IV, therapeutic study.
Access options
Buy single article
Instant access to the full article PDF.
US$ 39.95
Tax calculation will be finalised during checkout.
Subscribe to journal
Immediate online access to all issues from 2019. Subscription will auto renew annually.
US$ 79
Tax calculation will be finalised during checkout.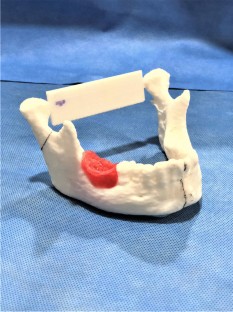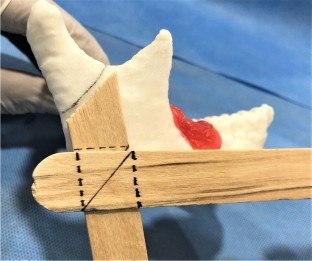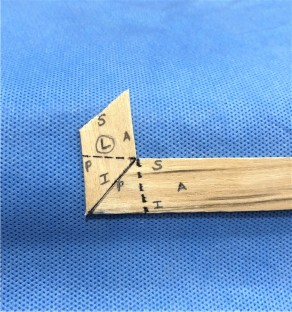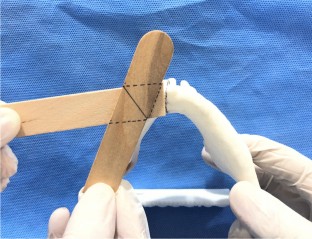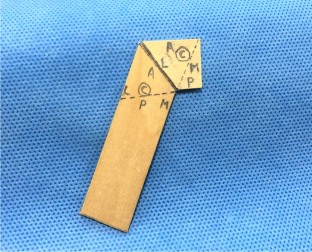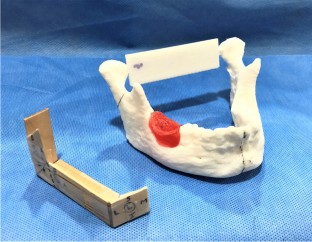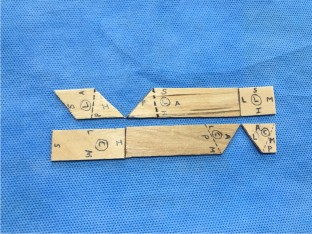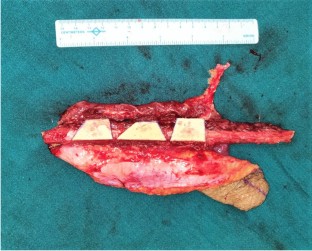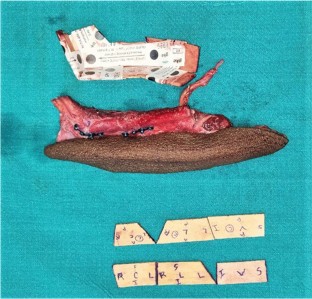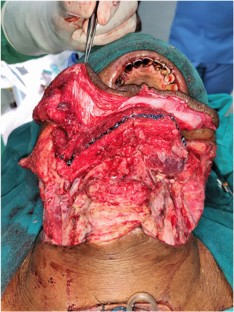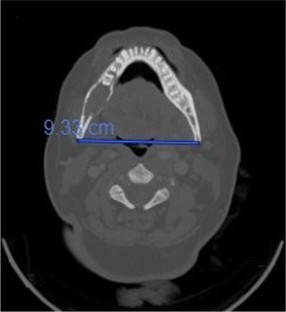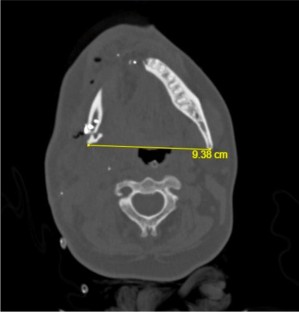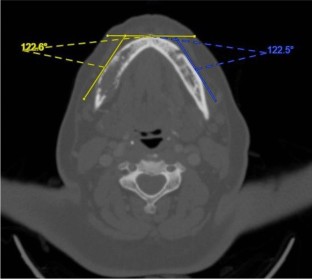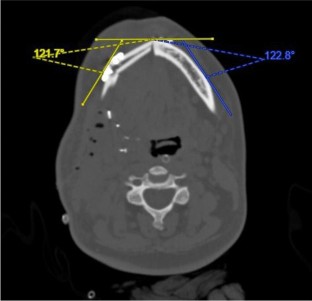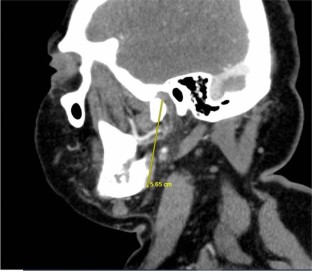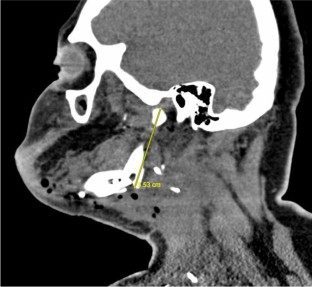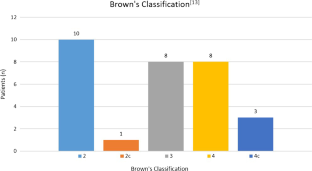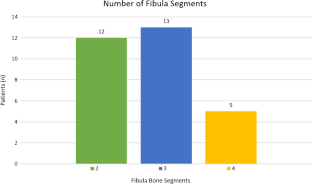 Ethics declarations
Ethics approval
The procedures used in this study adhered to the tenets of the Declaration of Helsinki. Approval was obtained from the Ethics Committee of the Balco Medical Center (2018/Dec/BMC-001).
Consent to participate
Informed consent was obtained from all participants included in the study.
Consent for publication
Patients signed informed consent regarding publishing their data and photographs.
Conflict of interest
Dipmalya Chatterjee, Akash Menon, Jayesh Sharma, Ziaur Rahman, and Harsha K N declare no competing interests.
Additional information
Publisher's note
Springer Nature remains neutral with regard to jurisdictional claims in published maps and institutional affiliations.
About this article
Cite this article
Chatterjee, D., Menon, A., Sharma, J. et al. The 3D tongue depressor guide: a low-cost alternative to 3D printing in fibula-based mandibular reconstruction. Eur J Plast Surg (2021). https://doi.org/10.1007/s00238-021-01859-5
Received:

Accepted:

Published:
Keywords
Free fibula

3D printing

Osteotomy guides

Custom guides

Tongue depressor