Abstract
Background
Nowadays, autologous fat grafting is used as a versatile tool for distinct touch-ups after performed breast reconstruction or aesthetic augmentation. Different approaches of fat harvest, filtering, and reinjection have been described in last three decades. After the first report in 2010, the Berlin Autologous Lipotransfer (BEAULI) method became one of the latest popular techniques in the field of large volume fat grafting. Preliminary experiences with the rising jet-assisted fat transfer in a large case series of two specialized European centers are presented.
Methods
Retrospective analysis enrolled over 167 female nonsmokers with reconstructive or aesthetic indications treated with at least one procedure according to the standardized protocol of the BEAULI™ technique from February 2010 to June 2012. Patients with weight changes >5 kg and endocrine or cardiovascular comorbidities have been excluded. Demographics and items of the treatment (i.e., grafted volumes per procedure) were enlisted for evaluation. The first outcome has been estimated based on complications rate, pain report (VAS score), and digital photographs after at least 6 months of follow-up.
Results
The included 132 patients (240 breasts) had a mean age of 39.7 years and underwent 487 autologous jet-assisted fat transfer procedures with minor complications (5.35 %) like tiny oil cysts formations or hematoma of the donor site. Low postoperative pain (88.6 % with VAS 1 to 4) has been reported during the first week, and final aesthetic evaluation showed good to excellent results. We observed a higher frequency of procedures, especially in irradiated patients (>3.62) compared to the rest of reconstructive cases (>2.78). The presented data helped us to differentiate the treatment according to the respective indications (reconstructive vs. aesthetic) and to optimize our intern protocol.
Conclusions
Water-jet-assisted liposuction with consecutive immediate mammary fat injection is a procedure with a short hospitalization and low complication rate. Based on the preliminary results in the use of the BEAULI™ technique for breast reconstruction and aesthetic augmentation, the authors presume that it can be safely applied for these specific patient groups. Although further studies including long-term follow-up are certainly required to constantly control and compare the presented method to other autologous fat grafting techniques.
Level of Evidence: Level III, therapeutic study.
Access options
Buy single article
Instant access to the full article PDF.
USD 39.95
Price excludes VAT (USA)
Tax calculation will be finalised during checkout.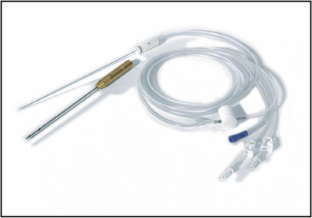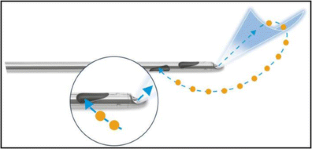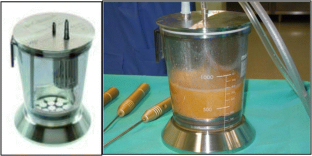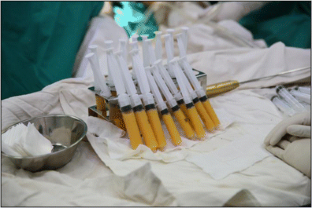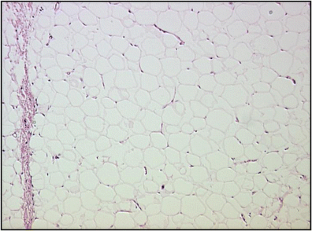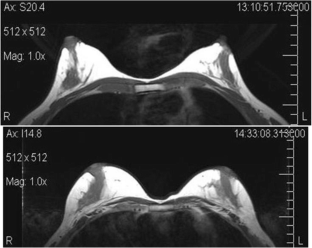 References
Billings E Jr, May JW Jr (1989) Historical review and present status of free fat graft autotransplantation in plastic and reconstructive surgery. Plast Reconstr Surg 83(2):368–381

Losken A, Pinell XA, Sikoro K et al (2011) Autologous fat grafting in secondary breast reconstruction. Ann Plast Surg 66(5):518–522

Saint-Cyr M, Rojas K, Colohan S et al (2012) The role of fat grafting in reconstructive and cosmetic breast surgery: a review of the literature. J Reconstr Microsurg 28:99–110

Kanchwala SK, Glatt BS, Conant EF, Bucky LP (2009) Autologous fat grafting to the reconstructured breast: the management of acquired deformities. Plast Reconstr Surg 124:409–418

Neuber G (1893) Über die Wiederanheilung vollständig vom Körper getrennter, die ganze Fettschicht enthaltener Hautstücke. Zbl F Chirurgie 30:16

Coleman SR, Saboeiro AP (2007) Fat grafting to the breast revisited: safety and efficacy. Plast Reconstr Surg 119(3):775–785, p. discussion 786–7

Rohrich RJ, Sorokin ES, Brown SA (2004) In search of improved fat transfer viability: a quantitative analysis of the role of centrifugation and harvest site. Plast Reconstr Surg 113(1):391–395, discussion 396–7

Tan PH, Lai LM, Carrington EV et al (2006) Fat necrosis of the breast—a review. Breast 15(3):13–318

Spear SL, Wilson HB, Lockwood MD (2005) Fat injection to correct contour deformities in the reconstructed breast. Plast Reconstr Surg 116(5):1300–59

Lee JH et al (2013) The effect of pressure and shear on autologous fat grafting. Plast Reconstr Surg 131(5):1125–1136

Markey AC, Glogau RG (2000) Autologous fat grafting: comparison of techniques. Dermatol Surg 26(12):1135–1139

Gentile P et al (2012) A comparative translational study: the combined use of enhanced stromal vascular fraction and platelet-rich plasma improves fat grafting maintenance in breast reconstruction. Stem Cells Transl Med 1(4):341–351

Salgarello M, Visconti G, Rusciani A (2011) Breast fat grafting with platelet-rich plasma: a comparative clinical study and current state of the art. Plast Reconstr Surg 127(6):2176–2185

Stutz JJ, Krahl D (2009) Water jet-assisted liposuction for patients with lipoedema: histologic and immunohistologic analysis of the aspirates of 30 lipoedema patients. Aesthetic Plast Surg 33(2):153–162

Ueberreiter K et al (2010) BEAULI™—a new and easy method for large-volume fat grafts. Handchir Mikrochir Plast Chir 42(6):379–385

Herold C et al (2011) Is there a need for intrapectoral injection in autologous fat transplantation to the breast?—An MRI volumetric study. Handchir Mikrochir Plast Chir 43(2):119–124

Herold C, Ueberreiter K et al (2013) Autologous fat transplantation: volumetric tools for estimation of volume survival. A systematic review. Aesthetic Plast Surg 37(2):380–7

Klein JA (1990) The tumescent technique. Anesthesia and modified liposuction technique. Dermatol Clin 8(3):425–437

Mojallal A, Saint-Cyr M, Garrido I (2009) Autologous fat transfer: controversies and current indications for breast surgery. J Plast Reconstr Aesthet Surg 62(5):708–710

Yoshimura K, Sato K, Aoi N et al (2008) Cell-assisted lipotransfer for cosmetic breast augmentation: supportive use of adipose-derived stem/stromal cells. Aesthetic Plast Surg 32(1):48–55

Missana MC, Laurent I et al (2007) Autologous fat transfer in reconstructive breast surgery: indications, technique and results. Eur J Surg Oncol 33(6):685–690

Condé-Green A, de Amorim NF, Pitanguy I (2010) Influence of decantation, washing and centrifugation on adipocyte and mesenchy- mal stem cell content of aspirated adipose tissue: a comparative study. J Plast Reconstr Aesthet Surg 63(8):1375–1381

Hyakusoku H, Ogawa R, Ono S, Ishii N, Hirakawa K (2009) Complications after autologous fat injection to the breast. Plast Reconstr Surg 123(1):360–370

Wang H, Jiang Y, Meng H, Zhu Q et al (2010) Sonographic identification of complications of cosmetic augmentation with autologous fat obtained by liposuction. Ann Plast Surg 64(4):385–389

Lee KS, Seo SJ, Park MC et al (2011) Sepsis with multiple abscesses after massive autologous fat grafting for augmentation mammoplasty: a case report. Aesthetic Plast Surg 35(4):641–5

Rennekampff HO, Reimers K, Gabka CJ et al (2010) Möglichkeiten und grenzen der autologen fetttransplantation–"Consensus Meeting" der DGPRÄC in Hannover, September 2009. Handchir Mikrochir Plast Chir 42:137–142

Gutowski KA; ASPS Fat Graft Task Force (2009) Current applications and safety of autologous fat grafts: a report of the ASPS fat graft task force. Plast Reconstr Surg 381 124(1):272–280

Villani F et al (2010) Current applications and safety of autologous fat grafts: a report of the ASPS Fat Graft Task Force. Plast Reconstr Surg 125(2):758–759, author reply 759

Trojahn Kolle SF et al (2012) Importance of mesenchymal stem cells in autologous fat grafting: a systematic review of existing studies. J Plast Surg Hand Surg 46(2):59–68

Peltoniemi HH et al (2013) Stem cell enrichment does not warrant a higher graft survival in lipofilling of the breast: a prospective comparative study. J Plast Reconstr Aesthet Surg 66(11):1494–1503

Liao HT, Marra KG, Rubin JP (2013) Application of platelet-rich plasma and platelet-rich fibrin in fat grafting: basic science and literature review. Tissue Eng Part B Rev. doi:10.1089/ten.TEB.2013.0317

Choi YD, Shin HS, Mok JO (2014) Impaired survival of autologous fat grafts by diabetes mellitus in an animal model: a pilot study. Aesthet Surg J 34(1):168–174

Largo RD et al (2013) Efficacy, safety and complications of autologous fat grafting to healthy breast tissue: a systematic review. J Plast Reconstr Aesthet Surg. doi:10.1016/j.bjps.2013.11.011

Herold C, Ueberreiter K, Cromme F et al (2010) Is there a need for intrapectoral injection in autologous fat transplantation to the breast?—An MRI volumetric study. Handchir Mikrochir Plast Chir 42:129–134

Ueberreiter K, Tanzella U, Cromme F (2011) Autologe Fetttransplantation als Salvage-Verfahren nach Kapselkontraktur von Brustimplantaten. Ästh Chirurgie 26:1–8

Hoppe DL, Stabile M et al (2013) Breast reconstruction de novo by water-jet assisted autologous fat grafting—a retrospective study. Ger Med Sci Dec 12;11: Doc17

Munch DP (2013) Breast augmentation with autologous fat—experience of 96 procedures with the BEAULI-technique. Handchir Mikrochir Plast Chir Apr 45(2):80–92

Zhu M et al (2013) Comparison of three different fat graft preparation methods: gravity separation, centrifugation, and simultaneous washing with filtration in a closed system. Plast Reconstr Surg 131(4):873–880

Sattler G, Eichner S (2013) Complications of liposuction. Hautarzt 64(3):171–179

Sarfati I et al (2013) Autologous fat grafting to the postmastectomy irradiated chest wall prior to breast implant reconstruction: a series of 68 patients. Ann Chir Plast Esthet 58(1):35–40

Serra-Renom JM, Muñoz-Olmo JL, Serra-Mestre JM (2010) Fat grafting in postmastectomy breast reconstruction with expanders and protheses in patients who have received radiotherapy: formation of new subcutaneous tissue. Plast Reconstr Surg 125:12–18

Herold C et al (2013) Stem cell-enhanced fat transplantation—a potential therapeutic option for radiation ulcus? Zentralbl Chir 138(2):164–165

Ranganathan K et al (2013) Fat grafting for thermal injury: current state and future directions. J Burn Care Res 34(2):219–226

Klinger M et al (2013) Autologous fat graft in scar treatment. J Craniofac Surg 24(5):1610–1615

Delay E et al (2005) How to improve breast implant reconstructions? Ann Chir Plast Esthet 50(5):582–594

Bertolini F, Lohsiriwat V, Petit JY, Kolonin MG (2012) Adipose tissue cells, lipotransfer and cancer: a challenge for scientist, oncologists and surgeons. Biochim Biophy Acta 1826(1):209–214

Petit JY, Lohsiriwat V, Clough KB et al (2011) The oncological outcome and immediate surgical complication of lipofilling in breast cancer patients: a multicenter study, Milan-Paris-Lyon experiences of 646 lipofilling procedures. Plast Reconstr Surg 128:341–346

Fraser JK, Hedrick MH, Cohen SR (2010) Oncologic risks of autologous fat grafting to the breast. Aesthet Surg J 31(1):68–75

Rubin JP, Coon D et al (2012) Mammographic changes after fat transfer to the breast compared with changes after breast reduction: a blinded study. Plast Reconstr Surg 129(5):1029–1038

Amar O, Bruant-Rodier C, Lehmann S et al (2008) Fat tissue trans- plant: restoration of the mammary volume after conservative treatment of breast cancers, clinical and radiological considerations. Ann Chir Plast Esthet Apr 53:169–177

Kneeshaw PJ, Lowry M, Manton D, Hubbard A, Drew PJ, Turnball LW (2006) Differentiation of benign from malignant breast disease associated with screening detected micro celcifications using dynamic contrast enhanced MRI. Breast 15(1):29–38

Pierrefeu-Lagrange AC, Delay E, Guerin N et al (2006) Radiological evaluation of breasts reconstructed with lipomodeling. Ann Chir Plast Esthet Feb 51(1):18–28

Herold C et al (2010) MRI-based breast volumetry-evaluation of three different software solutions. J Digit Imaging Oct 23(5):603–610

Herold C et al (2010) The use of mamma MRI volumetry to evaluate the rate of fat survival after autologous lipotransfer. Handchir Mikrochir Plast Chir 42(2):129–134
Acknowledgments
We thank Human Med Inc. (Germany/USA) for providing the lipotransfer sets.
Conflict of interest
None.
Ethical standards
This study has been performed in accordance with the ethical standards laid down in the 1964 Declaration of Helsinki and its later amendments. An institutional review board was not required as all reported devices were cleared for marketing by the FDA. All persons gave their informed consent prior to their inclusion in this study.
About this article
Cite this article
Stabile, M., Ueberreiter, K., Schaller, H.E. et al. Jet-assisted fat transfer to the female breast: preliminary experiences. Eur J Plast Surg 37, 267–272 (2014). https://doi.org/10.1007/s00238-014-0934-8
Received:

Accepted:

Published:

Issue Date:

DOI: https://doi.org/10.1007/s00238-014-0934-8
Keywords
Autologous fat grafting

Breast reconstruction

Tissue regeneration

Breast augmentation

Liposuction

Lipofilling

Water-jet