Abstract
A 69-year-old woman presenting with short lasting recent episodes of visual impairment was treated uneventfully with a flow diverter covering the neck of a large paraophthalmic aneurysm. As angiography showed immediate flow reduction we abstained from additional coiling which was initially planned. Eleven days later CT demonstrated nearly complete thrombosis of the aneurysm. Twenty days after treatment the patient suffered a lethal subarachnoid hemorrhage after rupture of the aneurysm. All available data were reviewed and beside hemodynamic factors instability of the intra-aneurysmal thrombus is discussed as a possible cofactor leading to this disastrous event.
We're sorry, something doesn't seem to be working properly.
Please try refreshing the page. If that doesn't work, please contact support so we can address the problem.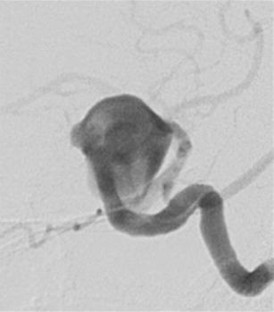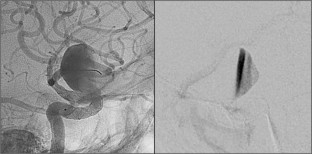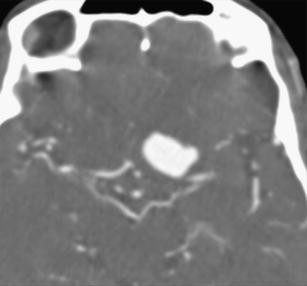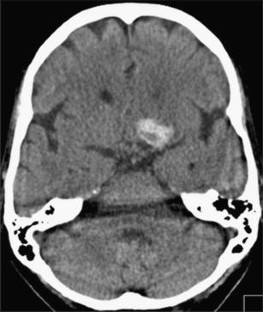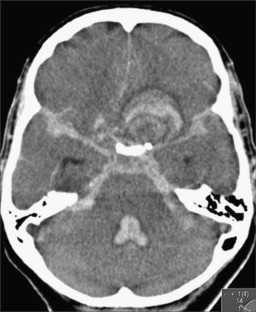 References
1.

Sluzewski M, Menovsky T, vanRooij W, Wijnalda D (2003) Coiling of very large or giant cerebral aneurysm: long-term clinical and serial angiographic results. AJNR 24(2):257–262

2.

Zhao ZW, Deng JP, Gao GD (2007) Angiographic outcomes of cerebral aneurysms embolized with Matrix coils. Zhonghua Yi Xue Za Zhi 87:37–40

3.

Grunwald IQ, Papanagiotou P, Struffert T et al (2007) Recanalization after endovascular treatment of intracerebral aneurysms. Neuroradiology 49(1):41–47

4.

Cebral JR, Castro MA, Appanaboyina S, Putman CM, Millan D, Frangi AF (2005) Efficient pipeline for image-based patient-specific analysis of cerebral aneurysm hemodynamics: technique and sensitivity. IEEE Trans Med Imaging 24(4):457–467

5.

Radaelli AG, Augsburger L, Cebral JR et al (2008) Reproducibility of haemodynamical simulations in a subject-specific stented aneurysm model—a report on the Virtual Intracranial Stenting Challenge 2007. J Biomech 41(10):2069–2081

6.

Wanke I, Forsting M (2008) Stents for intracranial wide-necked aneurysms: more than mechanical protection. Neuroradiology 50(12):991–998

7.

Ahlhelm F, Roth C, Kaufmann R, Schulte-Altedorneburg G, Romeike BF, Reith W (2007) Treatment of wide-necked intracranial aneurysms with a novel self-expanding two-zonal endovascular stent device. Neuroradiology 49(12):1023–1028

8.

Kallmes DF, Ding YH, Dai D, Kadirvel R, Lewis DA, Cloft HJ (2007) A new endoluminal, flow-disrupting device for treatment of saccular aneurysms. Stroke 38(8):2346–2352

9.

Fiorella D, Kelly ME, Albuquerque FC, Nelson PK (2009) Curative rconstruction of a giant midbasilar trunk aneurysm with the pipeline embolization device: Case report. Neurosurgery 64(2):212–217

10.

Fiorella D, Woo HH, Albuquerque FC, Nelson PK (2008) Definitive reconstruction of circumferential, fusiform intracranial aneurysms with the pipeline embolization device. Neurosurgery 62(5):1115–1120

11.

Kirchhof K, Welzel T, Mecke C, Zoubaa S, Sartor K (2003) (2003)Differentiation of white, mixed, and red thrombi: value of CT in estimation of the prognosis of thrombolysis phantom study. Radiology 228:126–130

12.

Blinc A, Keber D, Lahajnar G, Zupancic I, Zorec-Karlovsek M, Demsar F (1992) Magnetic resonance imaging of retracted and nonretracted blood clots during fibrinolysis in vitro. Haemostasis 22(4):195–201

13.

Blinc A, Kennedy SD, Bryant RG, Marder VJ, Francis CW (1994) Flow through clots determines the rate and pattern of fibrinolysis. Thromb Haemost 71(2):230–235

14.

Carr ME Jr, Hardin CL (1987) Fibrin has larger pores when formed in the presence of erythrocytes. Am J Physiol 253:H1069–H1073

15.

Weisel JW, Litvinov RI (2008) The biochemical and physical process of fibrinolysis and effects of clot structure and stability on the lysis rate. Cardiovasc Hematol Agents Med Chem 6:161–180

16.

Gacko M, Glowinski S (1998) Activities of proteases in parietal thrombus of aortic aneurysm. Clin Chim Acta 271:171–177

17.

Wohner N (228) Role of cellular elements in thrombus formation and dissolution. Cardiovasc Hematol Agents Med Chem 6:224–228

18.

Bendszus M, Hagel C, Maurer M et al (2006) Fatal recurrent subarachnoid hemorrhage after complete endovascular aneurysm occlusion. AJNR Am J Neuroradiol 27:2058–2060
Conflict of interest statement
We declare that we have no conflict of interest.
About this article
Cite this article
Turowski, B., Macht, S., Kulcsár, Z. et al. Early fatal hemorrhage after endovascular cerebral aneurysm treatment with a flow diverter (SILK-Stent). Neuroradiology 53, 37–41 (2011). https://doi.org/10.1007/s00234-010-0676-7
Received:

Accepted:

Published:

Issue Date:
Keywords
Cerebral aneurysm

Flow diverter

Proteolytic enzymes

SAH

Thrombus