Abstract
The limonite acted as the raw material for iron smelting should be pre-dried due to its high initial moisture content. Based on a lab-scale setup, the drying performance of limonite pellets (diameter: 15 mm) was evaluated in terms of the influence of the hot air (100–200 °C), microwave power (100–600 W) and microwave combined with hot air drying. As the temperature of hot air rose from 100 to 200 °C, the drying time of limonite during the hot air drying alone saved by 54%. The effective moisture diffusivities (Deff) of limonite in the hot air were between 2.07 × 10–9 and 4.78 × 10–8 m2/s. With lifting the microwave power from 100 to 600 W, the time in the microwave heating alone saved by 80%. The values for Deff of the limonite in the microwave drying were between 1.71 × 10–8 and 1.23 × 10–7 m2/s. The apparent activation energy (Ea) of the limonite in the hot air drying was 12.3 kJ/mol. Ea for the microwave drying was 37.4 W/g, while that after adding 0.6% Na2CO3 was about 56% lower than that of the pellet without Na2CO3. In the combined drying, the hot air temperature of 145 °C, the air velocity of 0.5 m/s and microwave power of 500 W were determined as optimized parameters regarding the minimum drying time integrated with energy consumption according to the response surface methodology. Increasing the feed sources and hot air assisted drying could all improve the microwave heating uniformity.
Access options
Buy single article
Instant access to the full article PDF.
USD 39.95
Price excludes VAT (USA)
Tax calculation will be finalised during checkout.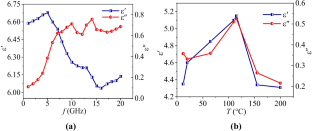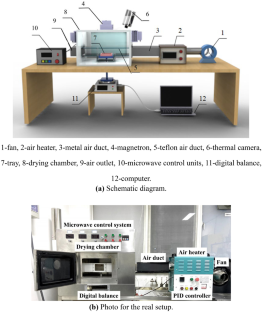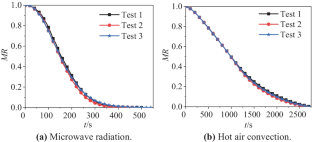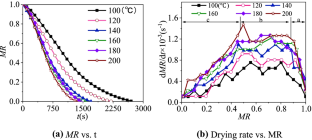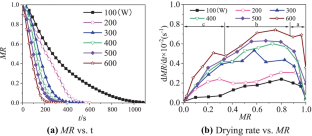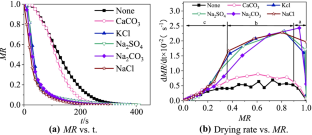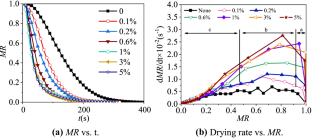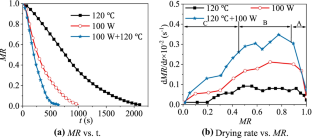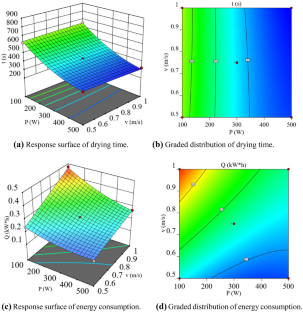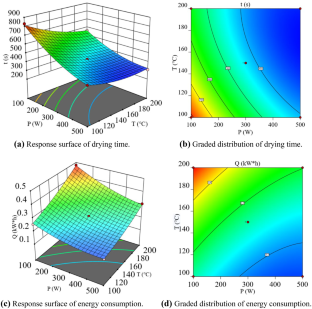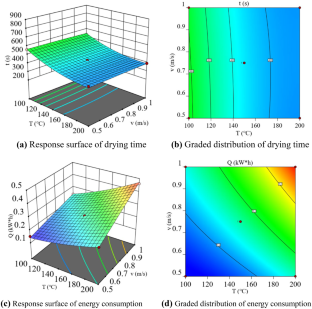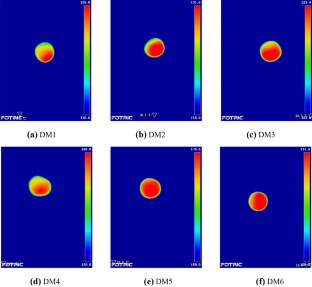 Acknowledgements
This work was supported by the National Natural Science Foundation of China under No. 51376017.
Funding
The authors have no relevant financial or non-financial interests to disclose. The authors did not receive support from any organization for the submitted work.
Ethics declarations
Conflict of interest
On behalf of all authors, the corresponding author states that there is no conflict of interest.
Additional information
Publisher's Note
Springer Nature remains neutral with regard to jurisdictional claims in published maps and institutional affiliations.
Supplementary information
Below is the link to the electronic supplementary material.
About this article
Cite this article
Li, J., Chen, M., Fu, B. et al. Drying performance of limonite pellets in the hot air-assisted microwave. Heat Mass Transfer 59, 185–202 (2023). https://doi.org/10.1007/s00231-022-03249-4
Received:

Accepted:

Published:

Issue Date:

DOI: https://doi.org/10.1007/s00231-022-03249-4