Abstract
Purpose
Suboptimal drugs therapy is a threat to older people, and listing tools providing guidance are developed to address this problem.
Methods
A systematic review was performed to identify and analyze such tools published until February 2018. A novel categorization was developed to separate patient-in-focus listing approaches (PILA) providing disease-related positive and negative guidance from drug-oriented, mostly negative listing approaches (DOLA, DOLA+: with disease specification).
Results
In total, 76 tools were identified; only 9 were classified as PILA, 26 as DOLA, and 38 as DOLA+. Three DOLA(+) only address dementia. Most tools were developed in Europe or the USA and address community-dwellers. Thirty-two utilized a Delphi process, and only 10 provide a scoring system. Twenty tools utilize a questionnaire but no structured guidance or answers. Importantly, only 12 interventional clinical trials were identified reporting not only medication quality measures, but also clinical endpoints (e.g. falls, adverse drug reactions, hospitalization). For PILA, 4 trials showed positive, one negative clinical effects of a controlled intervention, for DOLA(+) 1 was positive, 7 negative (Fisher's exact test p < 0.05).
Discussion
An abundance of listing tools has been created. DOLAs that may be applied without intricate patient knowledge prevail over PILAs by sevenfold; unfortunately their clinical validation seems to be far less successful than that of patient-initiated approaches.
Conclusion
Drug therapy in older people has to be tailored to their individual, very divergent needs; tools requiring detailed medical knowledge about the patient as the starting point for medication optimization provide the best support.
Access options
Buy single article
Instant access to the full article PDF.
US$ 39.95
Tax calculation will be finalised during checkout.
Subscribe to journal
Immediate online access to all issues from 2019. Subscription will auto renew annually.
US$ 119
Tax calculation will be finalised during checkout.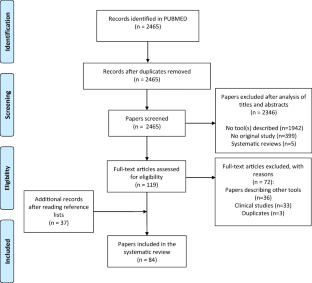 References
1.

World Population Ageing (2017) United Nations, New York. Available at: http://www.un.org/en/development/desa/population/publications/pdf/ageing/WPA2017_Highlights.pdf. Accessed July 18, 2018

2.

Maher RL, Hanlon J, Hajjar ER (2014) Clinical consequences of polypharmacy in elderly. Expert Opin Drug Saf 13:57–65

3.

Barnett K, Mercer SW, Norbury M, Watt G, Wyke S, Guthrie B (2012) Epidemiology of multimorbidity and implications for health care, research, and medical education: a cross-sectional study. Lancet 380:37–43

4.

Mc Namara KP, Breken BD, Alzubaidi HAT, Bell JS, Dunbar JA, Walker C, Hernan A (2017) Health professional perspectives on the management of multimorbidity and polypharmacy for older patients in Australia. Age Ageing 46:291–299

5.

Molokhia M, Majeed A (2017) Current and future perspectives on the management of polypharmacy. BMC Fam Pract 18:70

6.

Hamilton HJ, Gallagher PF, O'Mahony D (2009) Inappropriate prescribing and adverse drug events in older people. BMC Geriatr 9:5

7.

Wauters M, Elseviers M, Vaes B, Degryse J, Dalleur O, Vander Stichele R, Christiaens T, Azermai M (2016) Too many, too few, or too unsafe? Impact of inappropriate prescribing on mortality, and hospitalization in a cohort of community-dwelling oldest old. Br J Clin Pharmacol 82:1382–1392

8.

Cadogan CA, Ryan C, Hughes CM (2016) Appropriate polypharmacy and medicine safety: when many is not too many. Drug Saf 39:109–116

9.

Morley JE (2014) Inappropriate drug prescribing and polypharmacy are major causes of poor outcomes in long-term care. J Am Med Dir Assoc 15:780–782

10.

Leelakanok N, Holcombe AL, Lund BC, Gu X, Schweizer ML (2017) Association between polypharmacy and death: a systematic review and meta-analysis. J Am Pharm Assoc 57:729–738

11.

Wehling M (2013) Drug therapy for the elderly. Springer, Vienna

12.

Wehling M (2011) Guideline-driven polypharmacy in elderly, multimorbid patients is basically flawed: there are almost no guidelines for these patients. J Am Geriatr Soc 59:376–377

13.

Irving G, Neves AL, Dambha-Miller H et al (2017) International variations in primary care physician consultation time: a systematic review of 67 countries. BMJ Open 7:e017902

14.

American Geriatrics Society (2012) Beers Criteria Update Expert Panel (2012) American Geriatrics Society updated Beers Criteria for potentially inappropriate medication use in older adults. J Am Geriatr Soc 60:616–631

15.

Gallagher P, Ryan C, Byrne S, Kennedy J, O Mahony D (2008) STOPP (screening tool of older person's prescriptions) and START (screening tool to alert doctors to right treatment). Consensus validation. Int J Clin Pharmacol Ther 46:72–83

16.

Wehling M (2008) Drug therapy in the elderly: too much or too little, what to do? A new assessment system: fit for the aged FORTA. Dtsch Med Wochenschr 133:2289–2291

17.

Wehling M (2009) Multimorbidity and polypharmacy: how to reduce the harmful drug load and yet add needed drugs in the elderly? Proposal of a new drug classification: fit for the aged. J Am Geriatr Soc 57:560–561

18.

Kuhn-Thiel AM, Weiss C, Wehling M et al (2014) Consensus validation of the FORTA (Fit fOR The Aged) list: a clinical tool for increasing the appropriateness of pharmacotherapy in the elderly. Drugs Aging 31:131–140

19.

https://www.mh-hannover.de/29002.html. Accessed 01 Oct 2018. https://www.uniklinik-duesseldorf.de/fileadmin/Datenpool/einrichtungen/abteilung_fuer_allgemeinmedizin_id304/dateien/Projekte/RIME_2015_08_19.pdf. Accessed 01 Oct 2018

20.

Schmader KE, Hanlon JT, Pieper CF, Sloane R, Ruby CM, Twersky J, Francis SD, Branch LG, Lindblad CI, Artz M, Weinberger M, Feussner JR, Cohen HJ (2004) Effects of geriatric evaluation and management on adverse drug reactions and suboptimal prescribing in the frail elderly. Am J Med 116:394–401

21.

Jadad AR, Moore RA, Carroll D, Jenkinson C, Reynolds DJM, Gavaghan DJ, McQuay HJ (1996) Assessing the quality of reports of randomized clinical trials: is blinding necessary? Control Clin Trials 17:1–12

22.

Lipton HL, Bero LA, Bird JA, McPhee SJ (1992) The impact of clinical pharmacists' consultations on physicians' geriatric drug prescribing: a randomized controlled trial. Med Care 30:646–658

23.

Shekelle PG (2001) ACOVE quality indicators. Ann Intern Med 135:653–667

24.

Motter FR, Fritzen JS, Hilmer SN, Paniz ÉV, Paniz VMV (2018) Potentially inappropriate medication in the elderly: a systematic review of validated explicit criteria. Eur J Clin Pharmacol 74:679–700

25.

Masnoon N, Shakib S, Kalisch-Ellett L, Caughey GE (2018) Tools for assessment of the appropriateness of prescribing and association with patient-related outcomes: a systematic review. Drugs Aging 35:43–60

26.

Wehling M, Burkhardt H, Kuhn-Thiel A, Pazan F, Throm C, Weiss C, Frohnhofen H (2016) VALFORTA: a randomised trial to validate the FORTA (Fit fOR The Aged) classification. Age Ageing 45:262–267

27.

O'Mahony D, O'Sullivan D, Byrne S, O'Connor MN, Ryan C, Gallagher P (2015) STOPP/START criteria for potentially inappropriate prescribing in older people: version 2. Age Ageing 44:213–218

28.

Matthews R (2000) Storks Deliver Babies (p < 0.008). Teach Stat 22:36–38

29.

Spinewine A, Swine C, Dhillon S, Lambert P, Nachega JB, Wilmotte Lé, Tulkens PM (2007) Effect of a collaborative approach on the quality of prescribing for geriatric inpatients: a randomized, controlled trial. J Am Geriatr Soc 55:658–665
Ethics declarations
Conflict of interest
M.W. was employed by AstraZeneca R&D, Mölndal, as director of discovery medicine (=translational medicine) from 2003 to 2006, while on sabbatical leave from his professorship at the University of Heidelberg. Since returning to this position in January 2007, he has received lecturing and consulting fees from Sanofi-Aventis, Bayer, Berlin-Chemie, Boehringer-Ingelheim, Aspen, Novartis, Takeda, Roche, Pfizer, Bristol-Myers, Daichii-Sankyo, Lilly, Otsuka, Novo-Nordisk, Shire, and LEO Pharma. In addition, the FORTA classification was developed by M.W.
F.P. and J.K. declare no conflicts of interest.
Additional information
Publisher's note
Springer Nature remains neutral with regard to jurisdictional claims in published maps and institutional affiliations.
Electronic supplementary material
About this article
Cite this article
Pazan, F., Kather, J. & Wehling, M. A systematic review and novel classification of listing tools to improve medication in older people. Eur J Clin Pharmacol 75, 619–625 (2019). https://doi.org/10.1007/s00228-019-02634-z
Received:

Accepted:

Published:

Issue Date:
Keywords
Polypharmacy

Listing approaches

Patient-in-focus tools

Drug-oriented tools

Clinical endpoints