Abstract
Introduction
It is currently admitted that adverse drug reactions (ADRs) account for a great burden of disease. Of particular concern are ADR-induced hospital admissions, particularly in the elderly; they receive most of the medications and they are the most prone to develop ADRs. Therefore, our aim was to carry out a study of ADR-induced hospital admissions focused on the elderly population.
Methods
For the purpose, a systematic review and meta-analysis was performed of those studies addressing ADR-induced hospital admissions in patients over 60 years of age. A computerized search of the literature was carried out in the main databases. The search spans from 1988 to 2015. A pooled prevalence figure was calculated with 95% CIs; heterogeneity was also explored.
Results
The final number of selected articles was 42; all of them were published between January 1988 and August 2015. The overall average percentage of hospital admissions was 8.7% (95% CI, 7.6–9.8%). NSAIDs are one of the medication classes more frequently related to these admissions (percentages range from 2.3 to 33.3%). Inappropriate medication as a risk factor was studied in nine studies, four found a statistically significant relationship between those medications and hospital admissions.
Conclusions
Circa one in ten hospital admissions of older patients are due to ADRs. A great burden of disease is due to a few and identifiable medication classes; in most of the cases, the reactions are well known and probably preventable. A sense of purpose and determination is needed by health authorities to face this problem. Doctors, on their part, should be aware when prescribing some specific identifiable medications to these patients.
Key points
1.

One in ten hospital admissions in older patients are due to ADRs; NSAIDs are the medications the most related with these admissions, followed by other common medications used in patients of this age, such as beta-blockers.

2.

A great burden of disease is due to medications that are intended to cure or alleviate disease; this burden of disease is not only painful for the patients but also costly.

3.

Identified risk factors are particular medication classes and polymedication. In most of the cases, reactions are probably preventable.
Access options
Buy single article
Instant access to the full article PDF.
US$ 39.95
Tax calculation will be finalised during checkout.
Subscribe to journal
Immediate online access to all issues from 2019. Subscription will auto renew annually.
US$ 119
Tax calculation will be finalised during checkout.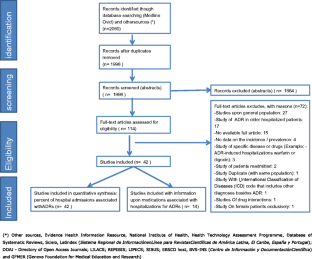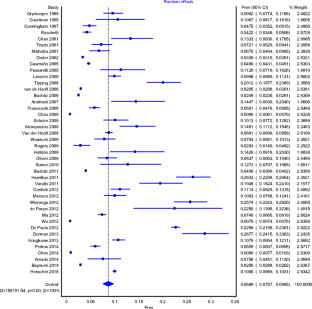 References
1.

Commission Directive 2010/84/EU of the European Parliament and the Council of 15 December 2010 amending as regards pharmacovigilance, Directive 2001/83/EC on the Community code relating to medicinal products for human use. Official Journal of the European Union 31.12.2010: L348/74-L348/99.

2.

Moriarty F, Hardy C, Bennett K, Smith SM, Fahey T (2015) Trends and interaction of polypharmacy and potentially inappropriate prescribing in primary care over 15 years in Ireland: a repeated cross-sectional study. BMJ Open 5(9):e008656

3.

Kantor ED, Rehm CD, Haas JS, Chan AT, Giovannucci EL (2015) Trends in prescription drug use among adults in the United States from 1999-2012. JAMA 314(17):1818–1831

4.

Onder G, Liperoti R, Fialova D, Topinkova E, Tosato M, Danese P, Gallo PF, Carpenter I, Finne-Soveri H, Gindin J, Bernabei R, Landi F (2012) SHELTER Project. Polypharmacy in nursing home in Europe: results from the SHELTER study. J Gerontol A Biol Sci Med Sci 67(6):698–704

5.

Routledge PA, O'Mahony MS, Woodhouse KW (2004) Adverse drug reactions in elderly patients. Br J Clin Pharmacol 57(2):121–126

6.

Atkin PA, Veitch PC, Veitch EM, Ogle SJ (1999) The epidemiology of serious adverse drug reactions among the elderly. Drugs Aging 14(2):141–152

7.

Kongkaew C, Noyce PR, Ashcroft DM (2008) Hospital admissions associated with adverse drug reactions: a systematic review of prospective observational studies. Ann Pharmacother 42(7):1017–1025

8.

Smyth RM, Gargon E, Kirkham J, Cresswell L, Golder S, Smyth R, Williamson P (2012) Adverse drug reactions in children—a systematic review. PLoS One 7(3):e24061

9.

Fick DM, Cooper JW, Wade WE, Waller JL, Maclean JR, Beers MH (2003) Updating the Beers criteria for potentially inappropriate medication use in older adults.Results of a consensus panel of experts. Arch Intern Med 163(22):2716–2724

10.

2012 American Geriatrics Society updated Beers Criteria for potentially inappropriate medication use in older adults. American Geriatrics Society 2012 Beers Criteria Up date Expert Panel. J Am Geriatr Soc 60(4):616–31

11.

Jano E, Aparasu RR (2007) Healthcare outcomes associated with Beers' criteria: a systematic review. Ann Pharmacother 41(3):438–447

12.

Chang CM, Liu PY, Yang YH, Yang YC, Wu CF, Lu FH (2005) Use of the Beers criteria to predict adverse drug reactions among first-visit elderly outpatients. Pharmacotherapy 25(6):831–838

13.

Naranjo CA, Busto U, Sellers EM, Sandor P, Ruiz I, Roberts EA, Janecek E, Domecq C, Greenblatt DJ (1981) A method for estimating the probability of adverse drug reactions. Clin Pharmacol Ther 30(2):239–245

14.

WHO (1972) WHO technical report no. 498. International drug monitoring: the role of national centres. https://www.who-umc.org/media/2680/who-technical-report-498.pdf. Accessed 14 February 2017

15.

Hallas J, Harvald B, Gram LF, Grodum E, Brøsen K, Haghfelt T, Damsbo N (1990) Drug related hospital admissions: the role of definitions and intensity of data collection and the possibility of prevention. J Int Med 228(2):8390

16.

Begaud B, Evreux JC, Jouglard J, Lagier G (1985) [Unexpected or toxic drug reaction assessment (imputation): actualization of the method used in France] (article in French). Therapie 40:115–118

17.

Karch FE, Lasagna L (1977) Toward the operational identification of adverse drug reactions. Clin Pharmacol Ther 21:247–254

18.

Gallagher P, Ryan C, Byrne S, Kennedy J, O'Mahony D (2008) STOPP (Screening Tool of Older Person's Prescriptions) and START (Screening Tool to Alert doctors to Right Treatment): consensus validation. Int J Clin Pharmacol Ther 46(2):72–83

19.

Holt S, Schmiedl S, Thürmann PA (2010) Potentially inappropriate medications in the elderly: the PRISCUS list. Dtsch Arztebl Int 107(31–32):543–551

20.

WHO. Definition of an older or elderly person: Proposed Working Definition of an Older Person in Africa for the MDS Project. http://www.who.int/healthinfo/survey/ageingdefnolder/en /index.html.Accessed 13 February 2017.

21.

Budnitz DS, Lovegrove MC, Shehab N, Richards CL (2011) Emergency hospitalizations for adverse drug events in older Americans. N Engl J Med 365(21):2002–2012

22.

Mansfield KE, Sim J, Jordan JL, Jordan KP (2016) A systematic review and meta-analysis of the prevalence of chronic widespread pain in the general population. Pain 157(1):55–64

23.

DerSimonian R, Laird N (1986) Meta-analysis in clinical trials. Control Clin Trials 7(3):177–188

24.

Higgins JPT, Green S 2011 Cochrane handbook for systematic reviews of interventions, version 5.0.2. The Cochrane Collaboration

25.

von Elm E, Altman DG, Egger M, Pocock SJ, Gøtzsche PC, Vandenbroucke JP (2007) STROBE initiative. The Strengthening the Reporting of Observational Studies in Epidemiology (STROBE) statement: guidelines for reporting observational studies. PLoS Med 4(10):e296

26.

Liberati A, Altman DG, Tetzlaff J, Mulrow C, Gøtzsche PC, Ioannidis JP, Clarke M, Devereaux PJ, Kleijnen J, Moher D (2009) The PRISMA statement for reporting systematic reviews and meta-analyses of studies that evaluate health care interventions: explanation and elaboration. J Clin Epidemiol 62(10):e1–34

27.

Alexopoulou A, Dourakis SP, Mantzoukis D, Pitsariotis T, Kandyli A, Deutsch M, Archimandritis AJ (2008) Adverse drug reactions as a cause of hospital admissions: a 6-month experience in a single center in Greece. Eur J Intern Med 19(7):505–510

28.

Amado-Tineo J, Vasquez-Alva R, Rojas-Moya R, Oscanoa-Espinoza T (2014) [Reacción adversa a medicamentos como causa de hospitalización de emergencia de adultos mayores] (Article in Spanish). Acta Med Per 31(4):228–233

29.

Arulmani R, Rajendran SD, Suresh B (2008) Adverse drug reaction monitoring in a secondary care hospital in South India. Br J Clin Pharmacol 65(2):210–216

30.

Bayoumi I, Dolovich L, Hutchison B, Holbrook A (2014) Medication-related emergency department visits and hospitalizations among older adults. Can Fam Physician 60(4):e217–e222

31.

Budnitz DS, Pollock DA, Weidenbach KN, Mendelsohn AB, Schroeder TJ, Annest JL (2006) National surveillance of emergency department visits for outpatient adverse drug events. JAMA 296(15):1858–1866

32.

Caamaño F, Pedone C, Zuccalà G, Carbonin P (2005) Socio-demographic factors related to the prevalence of adverse drug reaction at hospital admission in an elderly population. Arch Gerontol Geriatr 40(1):45–52

33.

Chan M, Nicklason F, Vial JH (2001) Adverse drug events as a cause of hospital admission in the elderly. Intern Med J 31(4):199–205

34.

Chan AL, Lee HY, Ho CH, Cham TM, Lin SJ (2008) Cost evaluation of adverse drug reactions in hospitalized patients in Taiwan: a prospective, descriptive, observational study. Curr Ther Res Clin Exp 69(2):118–129

35.

Chen YC, Fan JS, Chen MH, Hsu TF, Huang HH, Cheng KW, Yen DH, Chen LK, Yang CC (2014) Risk factors associated with adverse drug events among older adults in emergency department. Eur J Intern Med 25(1):49–55

36.

Conforti A, Costantini D, Zanetti F, Moretti U, Grezzana M, Leone R (2012) Adverse drug reactions in older patients: an Italian observational prospective hospital study. Drug Health Patient Saf 4:75–80

37.

Courtman BJ, Stallings SB (1995) Characterization of drugrelated problems in elderly patients on admission to a medical ward. Can J Hosp Pharm 48(3):161–166

38.

Cunningham G, Dodd TR, Grant DJ, McMurdo ME, Richards RM (1997) Drug-related problems in elderly patients admitted to Tayside hospitals, methods for prevention and subsequent reassessment. Age Ageing 26(5):375–382

39.

De Paepe P, Petrovic M, Outtier L, Van Maele G, Buylaert W (2013) Drug interactions and adverse drug reactions in the older patients admitted to the emergency department. Acta Clin Belg 68(1):15–21

40.

De Paula TC, Bochner R, Montilla DE (2012) Clinical and epidemiological analysis of hospitalizations of elderly due to poisoning and adverse effects of medications, Brazil from 2004 to 2008. Rev Bras Epidemiol 15(4):82844

41.

Dormann H, Sonst A, Müller F, Vogler R, Patapovas A, Pfistermeister B, Plank-Kiegele B, Kirchner M, Hartmann N, Bürkle T, Maas R (2013) Adverse drug events in older patients admitted as an emergency: the role of potentially inappropriate medication in elderly people (PRISCUS). Dtsch Arztebl Int 110(13):2139

42.

Franceschi M, Scarcelli C, Niro V, Seripa D, Pazienza AM, Pepe G, Colusso AM, Pacilli L, Pilotto A (2008) Prevalence, clinical features and avoidability of adverse drug reactions as cause of admission to a geriatric unit: a prospective study of 1756 patients. Drug Saf 31(6):545–556

43.

Grymonpre RE, Mitenko PA, Sitar DS, Aoki FY, Montgomery PR (1988) Drug-associated hospital admissions in older medical patients. J Am Geriatr Soc 36(12):1092–1098

44.

Hamilton H, Gallagher P, Ryan C, Byrne S, O'Mahony D (2011) Potentially inappropriate medications defined by STOPP criteria and the risk of adverse drug events in older hospitalized patients. Arch Intern Med 171(11):1013–1019

45.

Helldén A, Bergman U, von Euler M, Hentschke M, Odar-Cederlöf I, Ohlén G (2009) Adverse drug reactions and impaired renal function in elderly patients admitted to the emergency department: a retrospective study. Drugs Aging 26(7):595–606

46.

Henschel F, Redaelli M, Siegel M, Stock S (2015) Correlation of incident potentially inappropriate medication prescriptions and hospitalization: an analysis based on the PRISCUS list. Drugs-Real World Outcomes 2(3):249–259

47.

Kongkaew C, Hann M, Mandal J, Williams SD, Metcalfe D, Noyce PR, Ashcroft DM (2013) Risk factors for hospital admissions associated with adverse drug events. Pharmacotherapy 33(8):827–837

48.

Laroche ML, Charmes JP, Nouaille Y, Picard N, Merle L (2007) Is inappropriate medication use major cause of adverse drug reactions in the elderly? Br J Clin Pharmacol 63(2):177–186

49.

Ma J, Wang Y, Gao M, Meng Q, Liu J (2012) Adverse drug reactions as the cause of emergency department admission of patients aged 80 years and older. Eur J Intern Med 23(6):e162–e163

50.

Malhotra S, Karan RS, Pandhi P, Jain S (2001) Drug related medical emergencies in the elderly: role of adverse drug reactions and non-compliance. Postgrad Med J 77(913):703–707

51.

Marcum ZA, Amuan ME, Hanlon JT, Aspinall SL, Handler SM, Ruby CM, Pugh MJ (2012) Prevalence of unplanned hospitalizations caused by adverse drug reactions in older veterans. J Am Geriatr Soc 60(1):34–41

52.

Olivier P, Bertrand L, Tubery M, Lauque D, Montastruc JL, Lapeyre-Mestre M (2009) Hospitalizations because of adverse drug reactions in elderly patients admitted through the emergency department: a prospective survey. Drugs Aging 26(6):475–482

53.

Onder G, Pedone C, Landi F, Cesari M, DellaVedova C, Bernabei R, Gambassi G (2002) Adverse drug reactions as cause of hospital admissions: results from the Italian Group of Pharmacoepidemiology in the elderly (GIFA). J Am Geriatr Soc 50(12):1962–1968

54.

Passarelli MC, Jacob-Filho W, Figueras A (2005) Adverse drug reactions in an elderly hospitalised population: inappropriate prescription is a leading cause. Drugs Aging 22(9):767–777

55.

Pedrós C, Quintana B, Rebolledo M, Porta N, Vallano A, Arnau JM (2014) Prevalence, risk factors and main features of adverse drug reactions leading to hospital admission. Eur J Clin Pharmacol 70(3):361–367

56.

Raschetti R, Morgutti M, Menniti-Ippolito F, Belisari A, Rossignoli A, Longhini P, La Guidara C (1999) Suspected adverse drug events requiring emergency department visits or hospital admissions. Eur J Clin Pharmacol 54(12):959–963

57.

Rogers S, Wilson D, Wan S, Griffin M, Rai G, Farrell J (2009) Medication-related admissions in older people: a cross sectional, observational study. Drugs Aging 26(11):951–961

58.

Schuler J, Dückelmann C, Beindl W, Prinz E, Michalski T, Pichler M (2008) Polypharmacy and inappropriate prescribing in elderly internal-medicine patients in Austria. Wien Klin Wochenschr 120(23–24):733–741

59.

Somers A, Robays H, Vander Stichele R, Van Maele G, Bogaert M, Petrovic M (2010) Contribution of drug related problems to hospital admission in the elderly. J Nutr Health Aging 14(6):477–482

60.

Tipping B, Kalula S, Badri M (2006) The burden and risk factors for adverse drug events in older patients-a prospective cross-sectional study. S Afr Med J 96(12):1255–1259

61.

Tirado PA, Díaz MD, de Haro MM, Gómez BF (2001) Ingreso hospitalario atribuible a efectos adversos medicamentosos. Rev Esp Geriatr Gerontol 36:340–344

62.

van der Hooft CS, Sturkenboom MC, van Grootheest K, Kingma HJ, Stricker BH (2006) Adverse drug reaction-related hospitalisations: a nationwide study in the Netherlands. Drug Saf 29(2):161–168

63.

van der Hooft CS, Dieleman JP, Siemes C, Aarnoudse AJ, Verhamme KM, Stricker BH, Sturkenboom MC (2008) Adverse drug reaction-related hospitalisations: a population-based cohort study. Pharmacoepidemiol Drug Saf 17(4):365–371

64.

Varallo FR, Capucho HC, Planeta CS, MastroianniPde C (2011) Safety assessment of potentially inappropriate medications use in older people and the factors associated with hospital admission. J Pharm Pharm Sci 14(2):283–290

65.

Wawruch M, Zikavska M, Wsolova L, Kuzelova M, Kahayova K, Strateny K, Kristova V (2009) Adverse drug reactions related to hospital admission in Slovak elderly patients. Arch Gerontol Geriatr 48(2):186–190

66.

Wierenga PC, Buurman BM, Parlevliet JL, van Munster BC, Smorenburg SM, Inouye SK, de Rooij SE (2012) Association between acute geriatric syndromes and medication-related hospital admissions. Drugs Aging 29(8):691–699

67.

Wu C, Bell CM, Wodchis WP (2012) Incidence and economic burden of adverse drug reactions among elderly patients in Ontario emergency departments: a retrospective study. Drug Saf 35(9):769–781

68.

Beijer HJ, de Blaey CJ (2002) Hospitalisations caused by adverse drug reactions (ADR): a meta-analysis of observational studies. Pharm World Sci 24(2):46–54

69.

Alhawassi TM, Krass I, Bajorek BV, Pont LG (2014) A systematic review of the prevalence and risk factors for adverse drug reactions in the elderly in the acute care setting. Clin Interv Aging 9:2079–2086

70.

Trelle S, Reichenbach S, Wandel S, Hildebrand P, Tschannen B, Villiger PM, Egger M, Jüni P (2011) Cardiovascular safety of non-steroidal anti-inflammatory drugs: network meta-analysis. BMJ 342:c7086

71.

Massó González EL, Patrignani P, Tacconelli S, García Rodríguez LA (2010) Variability among nonsteroidal antiinflammatory drugs in risk of upper gastrointestinal bleeding. Arthritis Rheum 62(6):1592–1601

72.

Zhang J, Ding EL, Song Y (2006) Adverse effects of cyclooxygenase 2 inhibitors on renal and arrhythmia events: meta-analysis of randomized trials. JAMA 296(13):1619–1632

73.

Mallery LH, Allen M, Fleming I, Kelly K, Bowles S, Duncan J (2014) MoorhouseP. Promoting higher blood pressure targets for frail older adults: a consensus guideline from Canada. Cleve Clin J Med 81(7):427–437

74.

Bramlage P, Gitt AK, Binz C, Krekler M, Deeg E, Tschöpe D (2012) Oral antidiabetic treatment in type-2 diabetes in the elderly: balancing the need for glucose control and the risk of hypoglycemia. Cardiovasc Diabetol 11:122

75.

See I, Shehab N, Kegler SR, Laskar SR, Budnitz DS (2014) Emergency department visits and hospitalizations for digoxin toxicity: United States, 2005 to 2010. Circ Heart Fail 7(1):28–34

76.

Bloomfield HE, Krause A, Greer N, Taylor BC, MacDonald R, Rutks I, Reddy P, Wilt TJ (2011) Metaanalysis: effect of patient self-testing and selfmanagement of long-term anticoagulation on major clinical outcomes. Ann Intern Med 154(7):472–482

77.

Robert-Ebadi H, Le Gal G, Righini M (2009) Use of anticoagulants in elderly patients: practical recommendations. Clin Interv Aging 4:165–177

78.

Erdmann E (2010) Safety and tolerability of beta-blockers: prejudices &reality. Indian Heart J 62(2):132–135

79.

Orimo H (2006) Reviewing the definition of elderly. Nihon Ronen Igakkai Zasshi 43(1):27–34
Acknowledgment
This research was funded by the European Commission under the Erasmus Mundus Lindo Grant; the Postdoctoral Grant (TJO) at the University of Valladolid (Spain) spanned from December 2014 to 30th May 2015.
About this article
Cite this article
Oscanoa, T.J., Lizaraso, F. & Carvajal, A. Hospital admissions due to adverse drug reactions in the elderly. A meta-analysis. Eur J Clin Pharmacol 73, 759–770 (2017). https://doi.org/10.1007/s00228-017-2225-3
Received:

Accepted:

Published:

Issue Date:
Keywords
Hospital admissions

ADRs

Elderly patients

Meta-analysis