Abstract
Individuals spend most of their time indoors, and therefore indoor environments are important aspects of one's life. Creating healthful indoor environments should be a priority for building designers, and evidence-based design decisions should be used to ensure the built environment provides healthful benefits to occupants. This review was conducted to examine the body of research studying wood use and human stress to determine the potential fit for wood in the restorative environmental design paradigm. Previous studies on psychophysiological responses to wood are reviewed, as are current methods for assessing stress in experimental settings. To date, studies examining the psychophysiological effects of wood use in interiors have revealed reduced autonomic stress responses when compared to rooms without and with less wood. Therefore, by increasing wood use in design paradigms seeking to bring the positive health benefits of nature into the built environment, like restorative environmental design, building designers may improve the well-being of building occupants. This review reveals further studies are needed to better understand the psychophysiological responses to wood, and suggests specific aspects of wood such as colour, quantity, and grain pattern should be examined and how stress and stress recovery should be analysed.
This is a preview of subscription content, log in to check access.
Access options
Buy single article
Instant access to the full article PDF.
US$ 39.95
Price includes VAT for USA
Subscribe to journal
Immediate online access to all issues from 2019. Subscription will auto renew annually.
US$ 199
This is the net price. Taxes to be calculated in checkout.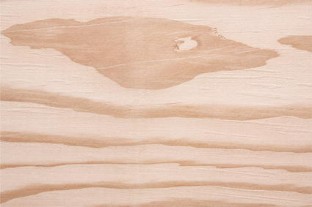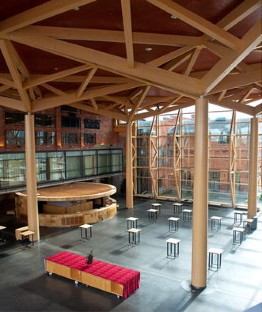 References
Architectural Woodwork Institute (1994) Architectural woodwork quality standards, 6th edn. Architectural Woodwork Institute, Centerville

Bringslimark T, Hartig T, Patil GG (2009) The psychological benefits of indoor plants: a critical review of the experimental literature. J Environ Psychol 29(4):422–433

Burchfield SR (1979) The stress response: a new perspective. Psychosom Med 41(8):661–672

Chrousos GP, Gold PW (1998) A healthy body in a healthy mind—and vice versa—the damaging power of "uncontrollable" stress. J Clin Endocrinol Metab 83(6):1842–1845

Cohen S, Kessler RC, Gordon LU (1995) Measuring stress: A guide for health and social scientists. In: Cohen S, Kessler RC, Gordon LU (eds) Measuring stress: a guide for health and social scientests. Oxford University Press, New York

Danna K, Griffin RW (1999) Health and well-being in the workplace: a review and synthesis of the literature. J Manag 25(3):357–384

Derr V, Kellert SR (2013) Making children's environments "R.E.D.": restorative environmental design and its relationship to sustainable design. In: Pavlides E, Wells J (eds) Proceedings of the 44th annual conference of the environmental design research association. Providence, Rhode Island, 29 May–1 June 2013

Dickerson SS, Kemeny ME (2004) Acute stressors and cortisol responses: a theoretical integration and synthesis of laboratory research. Psychol Bull 130(3):355–391

Dressendorfer RA, Kirschbaum C, Rohde W, Stahl F, Strasburger CJ (1992) Synthesis of a cortisol-biotin conjugate and evaluation as a tracer in an immunoassay for salivary cortisol measurement. J Steroid Biochem 43(7):683–692

FAO (2010) Global forest resource assessment 2010 main report. United Nations Food and Agriculture Organization United Nations Food and Agriculture Organization, Rome

Fell D (2010) Wood in the human environment: restorative properties of wood in the built indoor environment. PhD Dissertation, University of British Columbia, Vancouver, BC, Canada

Fleming R, Wiebel C, Gegenfurtner K (2013) Perceptial qualities and material classes. J Vis 13(8):1–20

Gaab J, Blättler N, Menzi T, Pabst B, Stoyer S, Ehlert U (2003) Randomized controlled evaluation of the effects of cognitive-behaviour stress management on cortisol responses to acute stress in healthy subjects. Psychoneuroendocrinology 28(6):767–779

Gronwall DMA (1977) Paced auditory serial-addition task: a measure of recovery from concussion. Percept Mot Skills 44(2):367–373

Grote V, Lackner H, Muhry F, Trapp M, Moser M (2003) Evaluation of the effects of a Pine wood environment on circulation, sleep, condition and vegetative regulation. Research report, Joanneum Research mbH, Institute for Non-Invasive Diagnosis

Grote V, Avian A, Frühwirth M, Hillebrand C, Köhldorfer P, Messerschmidt D, Resch V, Schaumberger K, Zieringer C, Mayrhoffer M, Moser M (2009) Health effects of solid wood trim in the main school building in the Enns Valley. Research report, Human Research Institute, Joanneum Research mbH

Hameury S, Lundström T (2004) Contribution of indoor exposed massive wood to a good indoor climate: in situ measurement campaign. Energy Build 36(3):281–292

Hartig T (2004) Toward understanding the restorative environment as a health resource. In: Open space: people space. Engaging with the environment. Edinburgh, 2004. OPENspace Research Centre. http://www.openspace.eca.ac.uk/conference/proceedings/PDF/Hartig.pdf. Accessed 24 Nov 2013

Hartig T, Korpela K, Evans GW, Gärling T (1997) A measure of restorative quality in environments. Scand Hous Plan Res 14(4):175–194

Hashimoto S, Nose M, Obara T, Moriguchi Y (2002) Wood products: potential carbon sequestration impact on net carbon emissions in industrialized countries. Environ Sci Policy 5(2):183–193

Hellhammer DH, Wüst S, Kudielka BM (2009) Salivary cortisol as a biomarker in stress research. Psychoneuroendocrinology 34(2):163–171

Herzog TR, Black AM, Fountaine KA, Knotts JD (1997) Reflection and attentional recovery as distinctive benefits of restorative environments. J Environ Psychol 17(2):165–170

Kaplan S (1995) The restorative benefits of nature: toward an integrative framework. J Environ Psychol 15(3):169–182

Kaplan R, Kaplan S (1989) The experience of nature: a psychological perspective. Cambridge University Press, Cambridge

Kellert SR (2005) Building for life: designing and understanding the human-nature connection, 1st edn. Island Press, Washington

Kellert SR (2008) Dimensions, elements and attributes of biophilic design. In: Kellert RS, Heerwagen JH, Mador ML (eds) Biophilic design: the theory, science and practice of bringing buildings to life, 1st edn. Wiley, Hoboken, pp 3–19

Kellert SR, Heerwagen JH, Mador ML (2008) Biophilic design: the theory, science and practice of bringing buildings to life, 1st edn. Wiley, Hoboken

Kelz C, Lackne, H, Avian A, Moser M (2007) Solid Fir furniture Reduces strain falling on and after concentration periods. In: 7th biennial conference on environmental psychology, Sept 9th–12th 2007, Bayreuth

Kirschbaum C, Hellhammer DH (1994) Salivary cortisol in psychoneuroendocrine research: recent development and applications. Psychoneuroendocrinology 19(4):313–333

Kirschbaum C, Wust S, Strasburger CJ (1992) 'Normal' cigarette smoking increases free cortisol in habitual smokers. J Life Sci 50(6):435–442

Kirschbaum C, Pierke K-M, Hellhammer DH (1993) The 'trier social stress test'—a tool for investigating psychobiological stress responses in a laboratory setting. Neuropsychobiology 28(1–2):76–81

Kirschbaum C, Kudielka B, Gaab J, Schommer N, Hellhammer D (1999) Impact of gender, menstrual cycle phase, and oral contraceptives on the activity of the hypothalamus–pituitary–adrenal axis. Psychosom Med 61(2):154–162

Kretschmann DE (2010) Commercial lumber, round timbers, and ties. General report, United States Forest Service, Madison

Lucini D, Norbiato G, Clerici M, Pagani M (2002) Hemodynamic and autonomic adjustments to real life stress conditions in humans. Hypertens 39(1):184–188

Masuda M (2004) Why wood is excellent for interior design? From vision physical point of view. In: EWPA (ed) Proceedings 8th world conference on timber engineering. Lahti, Finland, June 2004. Engineered Wood Products Association, Paper 186

Nyrud A, Bringlimark T (2010) Is interior wood use psychologically beneficial? A review of psychological responses toward wood. Wood Fiber Sci 42(2):202–218

Nyrud A, Bysheim K, Bringslimark T (2010) Health benefits from wood interior in a hospital room. In: SWST (ed) Proceedings of the international convention of Society of Wood Science and Technology and United Nations Economic Commission for Europe—Timber committee. Geneva, Switzerland, 11–14 October 2010. Society of Wood Science and Technology and United Nations Economic Commission for Europe, Paper WS-56

O'Connor J, Kozak R, Gaston C, Fell D (2004) Wood in nonresidential buildings: opportunities and barriers. Forest Prod J 54(3):19–28

Park B, Tsunetsugu Y, Kasetani T, Hirano H, Kagawa T, Sato M, Miyazaki Y (2007) Physiological effects of Shinrin-yoku (taking in the atmosphere of the forest)—using salivary cortisol and cerebral activity indicators. J Physiol Anthropol 26(2):123–128

Park M, Hagishima A, Tanimoto J, Chun C (2013) Willingness to pay for improvements in environmental performance of residential buildings. Build Environ 60:225–233

Raanaas RK, Evensen KH, Rich D, Sjøstrøm G, Patil G (2011) Benefits of indoor plants on attention capacity in an office setting. J Environ Psychol 31(1):99–105

Rice J, Kozak RA, Meitner MJ, Cohen DH (2006) Appearance wood products and psychological well-being. Wood Fiber Sci 38(4):644–659

Sakuragawa S, Miyazaki Y, Kaneko T, Makita T (2005) Influence of wood wall panels on physiological and psychological responses. J Wood Sci 51(2):136–140

Salazar J, Meil J (2009) Prospects for carbon-neutral housing: the influence of greater wood use on the carbon footprint of a single-family residence. J Clean Prod 17(17):1563–1571

Sinha A, Gupta RK, Kutnar A (2013) Sustainable development and green buildings (Održivi razvoj i zelena gradnja). Drvna Industrija 64(1):45–53

Stark NM, Cai Z, Carll C (2010) Wood-based composite materials: panel products, glued-laminated timbers, structural composite lumber, and wood-nonwood composite materials. General report, United States Forest Service United States Forest Service, Madison

Sztajzel J (2004) Heart rate variability: a noninvasive electrocardiographic method to measure the autonomic nervous system. Swiss Med Wkly 134:514–522

Tonn B, Marland G (2007) Carbon sequestration in wood products: a method for attribution to multiple parties. Environ Sci Policy 10(2):162–168

Tsunetsugu Y, Miyazaki Y, Sato H (2002) The visual effects of wooden interiors in actual-size living rooms on the autonomic nervous activities. J Physiol Anthropol 21(6):297–300

Tsunetsugu Y, Miyazaki Y, Sato H (2007) Physiological effects in humans induced by the visual stimulation of room interios with different wood quantities. J Wood Sci 53(1):11–16

Tyrväinen L, Ojala A, Korpela K, Lanki T, Tsunetsugu Y, Kagawa T (2014) The influence of urban green environments on stress relief measures: a field experiment. J Environ Psychol 38:1–9

Ulrich R (1984) View through a window may influence recovery from surgery. Science 224(4647):420–421

Ulrich R (1991) Effects of interior design on wellness: theory and recent scientific research. J Health Care Inter Des 3(1):97–109

Ulrich R, Simons R, Losito B, Fiorito E, Miles M, Zelson M (1991) Stress recovery during exposure to natural and urban environments. J Environ Psychol 11(3):201–230

USGBC (2010) Green building and LEED core concepts. USGBC United States Green Building Council (USGBC), Washington, DC

Wilson A (2008) Biophilia in practice: Buildings that connect people with nature. In: Kellert SR, Heerwagen JH, Mador ML (eds) Biophilic design: the theory, science and practice of bringing buildings to life, 1st edn. Wiley, Hoboken, pp 325–333
Acknowledgments
The authors would like to acknowledge the Slovenian Research Agency for financial support within the frame of the project Z4-5520 and the Italy-Slovenia Cross-border Cooperation Programme 2007–2013 for financial support within the project EnergyViLLab.
About this article
Cite this article
Burnard, M.D., Kutnar, A. Wood and human stress in the built indoor environment: a review. Wood Sci Technol 49, 969–986 (2015). https://doi.org/10.1007/s00226-015-0747-3
Received:

Published:

Issue Date:
Keywords
Indoor Environment

Medium Density Fibreboard

Human Stress

Cross Laminate Timber

Psychophysiological Response