Abstract
The purpose of this study is to determine the important acoustic properties of wood for making Ranad bars and the resonator box. The woods used in this study were separated into two groups. The first group is the type of wood that has been used to make Ranad for centuries: Ching-Chan (Dalbergia oliveri Gamble) and Ma-Had (Artocarpus lakoocha Roxb.) for making the bars, and Ka-Nun (Artocarpus neterophylla Lamk.) out of which the resonator box is made. The second group comprises woods that are abundant in Thailand and are genetically related to the first group. The physical and mechanical properties of the woods in both groups were measured including the specific dynamic Young's modulus (E/ρ), density (ρ), hardness (H), acoustic conversion efficiency (ACE), and sound refraction coefficients (|Γ|). The results revealed that high and consistent |Γ| were crucial factors of the Ranad bar properties in addition to E/ρ, ρ, and H. The results from measurements made on the resonator box wood revealed that high E/ρ, ACE, and high and consistent |Γ| were its crucial properties.
Access options
Buy single article
Instant access to the full article PDF.
USD 39.95
Price excludes VAT (USA)
Tax calculation will be finalised during checkout.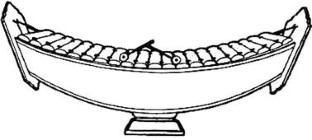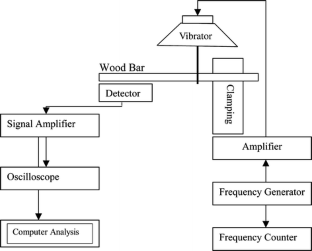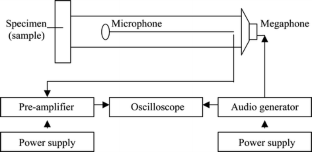 References
Bork I, Meyer J (1985) On the tonal evaluation of xylophones. Physikalisch- Technische Bundesanstall Braunschweig, Germany

Holz D (1974) On some important properties of non-modified coniferous and leaved woods in view of mechanical and acoustical data in piano soundboards. Archiwun Akustyki 9:37–57

Holz D (1996) Acoustically important properties of xylophone-bar materials: can tropical woods be replaced by European species? Acta Acust 82:878–884

Yano H, Minato K (1993) Controlling the timber of wooden musical instruments by chemical modification. Wood Sci Technol 27:287–293

Yasuda R, Minato K (1994) Chemical modification of wood by non-formaldehyde cross-linking reagents. Part 1. Improvement of dimensional stability and acoustic properties. Wood Sci Technol 28:101–110
Acknowledgements
The authors wish to gratefully acknowledge Mr. Sonthiphan Tongsawang, the manager of The Forest Industry Organization (Rajadamnern-nok), for assistance in providing a variety of wood of the best quality, which was essential to this research. The authors also thank Mr. Prachya Athikumporn, the manager of The Forest Industry Organization (Bangsue), Teak Sawmill & Wood Products Factory for recommending the sources of wood for this research. In addition, the authors would like to thank The Research Office of The Forest Economics & Forest Products of the Royal Forest Department for lending different types of wood for the studies.
About this article
Cite this article
Rujinirun, C., Phinyocheep, P., Prachyabrued, W. et al. Chemical treatment of wood for musical instruments. Part I: acoustically important properties of wood for the Ranad (Thai traditional xylophone). Wood Sci Technol 39, 77–85 (2005). https://doi.org/10.1007/s00226-004-0275-z
Received:

Published:

Issue Date:

DOI: https://doi.org/10.1007/s00226-004-0275-z
Keywords
Musical Instrument

Wood Specimen

Indentation Hardness

Impedance Ratio

Sound Absorption Coefficient