Abstract
We consider the typical asymptotic behaviour of cellular automata of higher dimension (≥2). That is, we take an initial configuration at random according to a Bernoulli (i.i.d) probability measure, iterate some cellular automaton, and consider the (set of) limit probability measure(s) as t → ∞. In this paper, we prove that limit measures that can be reached by higher-dimensional cellular automata are completely characterised by computability conditions, as in the one-dimensional case. This implies that cellular automata have the same variety and complexity of typical asymptotic behaviours as Turing machines, and that any nontrivial property in this regard is undecidable (Rice-type theorem). These results extend to connected sets of limit measures and Cesàro mean convergence. The main tool is the implementation of arbitrary computation in the time evolution of a cellular automata in such a way that it emerges and self-organises from a random configuration.
Access options
Buy single article
Instant access to the full article PDF.
US$ 39.95
Tax calculation will be finalised during checkout.
Subscribe to journal
Immediate online access to all issues from 2019. Subscription will auto renew annually.
US$ 79
Tax calculation will be finalised during checkout.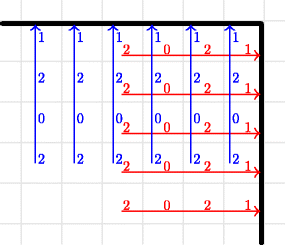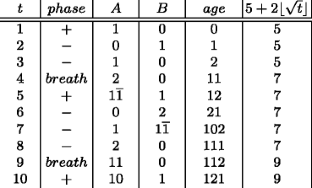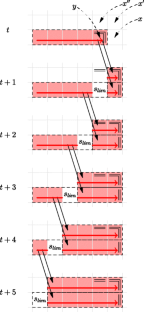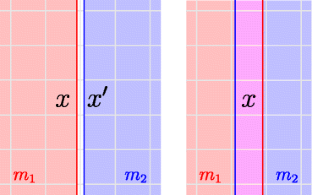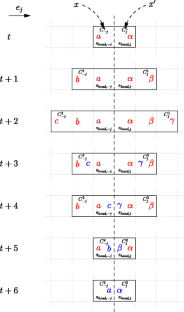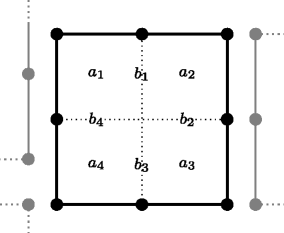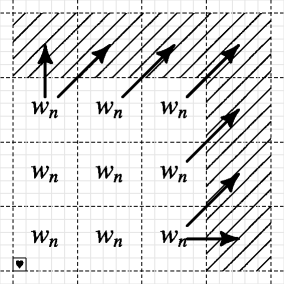 References
1.

Ballier, A., Guillon, P., Kari, J.: Limit sets of stable and unstable cellular automata. Fundamenta Informaticae 110(1-4), 45–57 (2011)

2.

Boyer, L., Delacourt, M., Poupet, V., Sablik, M., Theyssier, G.: μ-limit sets of cellular automata from a computational complexity perspective. J. Comput. Syst. Sci. 81(8), 1623–1647 (2015)

3.

Boyer, L., Delacourt, M., Sablik, M.: Construction of μ-limit sets In: Proc. JAC 2010, pp. 76–87 (2010)

4.

Boyer, L., Poupet, V., Theyssier, G.: On the complexity of limit sets of cellular automata associated with probability measures In: Proc. MFCS 2006, pp. 190–201 (2006)

5.

Delacourt, M.: Rice's theorem for μ-limit sets of cellular automata In: Proc. ICALP 2011 (2), pp. 89–100 (2011)

6.

Delacourt, M.: Hellouin de Menibus, B.: Construction of μ-limit sets of two-dimensional cellular automata In: Proc. STACS 2015, pp. 262–274 (2015)

7.

Hedlund, G.A.: Endomorphisms and automorphisms of the shift dynamical system. Math. Syst. Theory 3(4), 320–375 (1969)

8.

Hellouin de Menibus, B.: Asymptotic behaviour of cellular automata: computation and randomness. Aix-Marseille University, Ph.D. thesis (2010)

9.

Hellouinde Menibus, B., Sablik, M.: Characterisation of sets of limit measures after iteration of a cellular automaton on an initial measure (2013). Accepted to Ergodic Theory and Dynamical Systems

10.

Kari, J.: Rice's theorem for the limit sets of cellular automata. Theor. Comput. Sci. 127, 229–254 (1994)

11.

Kari, J., Taati, S.: Statistical mechanics of surjective cellular automata. J. Stat. Phys. 160(5), 1198–1243 (2015)

12.

Kůrka, P., Maass, A.: Limit sets of cellular automata associated to probability measures. J. Stat. Phys. 100(5-6), 1031–1047 (2000)

13.

Maass, A.: On the sofic limit sets of cellular automata. Ergodic Theory and Dynamical Systems 15(4), 663–684 (1995)

14.

von Neumann, J.: Theory of self-reproducing automata. University of Illinois Press (1966)

15.

Petersen, K.: Ergodic theory, Cambridge Studies in Advanced Mathematics, vol. 2. Cambridge University Press (1983)

16.

Zheng, X., Weihrauch, K.: The arithmetical hierarchy of real numbers. Math. Log. Q. 47(1), 51–65 (2001)

17.

Ziegler, M.: Computability and continuity on the real arithmetic hierarchy and the power of type-2 nondeterminism In: Proc. CiE 2005, pp. 562–571 (2005)
Additional information
Research partially supported by the FONDECYT Postdoctorado Proyecto 3130496 and by Basal project No. PFB-03 CMM, Universidad de Chile
About this article
Cite this article
Delacourt, M., Hellouin de Menibus, B. Characterisation of Limit Measures of Higher-Dimensional Cellular Automata. Theory Comput Syst 61, 1178–1213 (2017). https://doi.org/10.1007/s00224-017-9753-1
Keywords
Symbolic dynamics

Cellular automata

Limit measure

Multidimensional

Computability