Abstract
Performance on the sustained attention to response task (SART) is often characterized by a speed–accuracy trade-off, and SART performance may be influenced by strategic factors (Head and Helton Conscious Cogn 22: 913–919, 2013). Previous research indicates a significant difference between reliable and unreliable warning cues on response times and errors (commission and omission), suggesting that SART tasks are influenced by strategic factors (Helton et al. Conscious Cogn 20: 1732–1737, 2011; Exp Brain Res 209: 401–407, 2011). With regards to warning stimuli, we chose to use cute images (exhibiting infantile features) during a SART, as previous literature indicates cute images cause participants to engage attention. If viewing cute things makes the viewer exert more attention than normal, then exposure to cute stimuli during the SART should improve performance if SART performance is a measure of perceptual coupling. Reliable warning cues were shown to reduce both response time and errors of commission, and increase errors of omission, relative to unreliable warning cues. Cuteness of the warning stimuli, however, had no significant effect on SART performance. These results suggest the importance of strategic factors in SART performance, not increased attention, and add to the growing literature which suggests the SART is not a good measure of sustained attention, vigilance or perceptual coupling.
Access options
Buy single article
Instant access to the full article PDF.
US$ 39.95
Tax calculation will be finalised during checkout.
Subscribe to journal
Immediate online access to all issues from 2019. Subscription will auto renew annually.
US$ 119
Tax calculation will be finalised during checkout.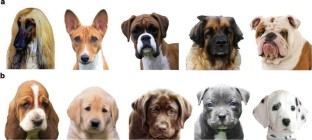 References
Anderson JR, Lebiere C (1998) Atomic components of thought. Erlbaum, Hillsdale, NJ

Bonnefond A, Doignon-Camus N, Touzalin-Chretien P, Dufour A (2010) Vigilance and intrinsic maintenance of alert state: an ERP study. Behav Brain Res 211:185–190

Borgi M, Cogliati-Dezza I, Brelsford V, Meints K, Cirulli F (2014) Baby schema in human and animal faces induces cuteness perception and gaze allocation in children. Front Psychol 5:411. doi:10.3389/fpsyg.2014.00411

Carter L, Russell PN, Helton WS (2013) Target predictability, sustained attention, and response inhibition. Brain Cogn 82:35–42

Chan RCK (2001) A further study on the sustained attention response to task (SART): the effect of age, gender and education. Brain Inj 15:819–829

Chan RCK (2002) Attentional deficits in patients with persisting post concussive complaints: a general deficit or specific component deficit? J Clin Exp Neuropsychol 24:1081–1093

Cheyne JA, Carriere JSA, Smilek D (2009a) Absent minds and absent agents: attention-lapse induced alienation of agency. Conscious Cogn 18:481–493

Cheyne JA, Solman GJF, Carriere JSA, Smilek D (2009b) Anatomy of an error: a bidirectional state model of task engagement/disengagement and attention-related errors. Cognition 111:98–113

Cheyne JA, Carriere JS, Solman GJ, Smilek D (2011) Challenge and error: critical events and attention-related errors. Cognition 121:437–446

Dillard MB, Warm JS, Funke GJ, Funke ME, Finomore VS, Matthews G, Parasuraman R (2014) The sustained attention to response task (SART) does not promote mindlessness during vigilance performance. Hum Factors. doi:10.1177/0018720814537521

Dockree PM, Kelly SP, Roche RA, Hogan MJ, Reilly RB, Robertson IH (2004) Behavioural and physiological impairments of sustained attention after traumatic brain injury. Cogn Brain Res 20:403–414

Dockree PM, Bellgrove MA, O'Keefe FM, Moloney P, Aimola L, Cartoon S, Robertson IH (2006) Sustained attention in traumatic brain injury (tbi) and healthy controls: enhanced sensitivity with dual-task load. Exp Brain Res 168:218–229

Doneva SP, De Fockert JW (2014) More conservative go/no-go response criterion under high working memory load. J Cogn Psychol 26:110–117

Golle J, Lisibach S, Mast FW, Lobmaier JS (2013) Sweet puppies and cute babies: perceptual adaptation to babyfacedness transfers across species. PLoS One 8(3):e58248

Greene CM, Bellgrove MA, Gill M, Robertson IH (2009) Noradrenergic genotype predicts lapses in sustained attention. Neuropsychologia 47:591–594

Grier RA, Warm JS, Dember WN, Matthews G, Galinsky TL, Szalma JL, Parasuraman R (2003) The vigilance decrement reflects limitations in effortful attention not mindlessness. Hum Factors 45:349–359

Head J, Helton WS (2013) Perceptual decoupling or motor decoupling? Conscious Cogn 22:913–919

Helton WS (2008) Impulsive responding and the sustained attention to response task. J Clin Exp Neuropsychol 31:39–47

Helton WS (2010) The relationship between lateral differences in tympanic membrane temperature and behavioral impulsivity. Brain Cogn 74:75–78

Helton WS, Head J (2012) Earthquakes on the mind: implications of disasters for human performance. Hum Factors 54:189–194

Helton WS, Hollander TD, Warm JS, Matthews G, Dember WN, Wallart M, Beauchamp G, Parasuraman R, Hancock PA (2005) Signal regularity and the mindlessness model of vigilance. Br J Psychol 96:249–261

Helton WS, Kern RP, Walker DR (2009) Speed-accuracy tradeoffs and the role of emotional stimuli on the Sustained Attention to Response Task (SART). Proc Hum Factors Ergon Soc Annu Meet 53:1052

Helton WS, Weil L, Middlemiss A, Sawers A (2010) Global interference and spatial uncertainty in the sustained attention to response task (SART). Conscious Cogn 19:77–85

Helton WS, Head J, Kemp S (2011a) Natural disaster induced cognitive disruption: impacts on action slips. Conscious Cogn 20:1732–1737

Helton WS, Head J, Russell PN (2011b) Reliable- and unreliable- warning cues in the Sustained Attention to Response Task. Exp Brain Res 209:401–407

Helton WS, Warm JS (2008) Signal salience and the mindlessness theory of vigilance. Acta Psychol 129:18–25

Manly T, Robertson IH, Galloway M, Hawkins K (1999) The absent mind: further investigations of sustained attention to response. Neuropsychologia 37:661–670

Manly T, Heutink J, Davidson B, Greenfield E, Parr A et al (2004) An electronic knot in the handkerchief: "Context free cueing" and the maintenance of attentive control. Neuropsychol Rehabil 14:89–116

McAvinue IL, O'Keeffe F, McMackin D, Robertson IH (2005) Impaired sustained attention and error awareness in traumatic brain injury: implications for insight. Neuropsychol Rehabil 15:569–587

McVeigh B (1996) Commodifying affection, authority and gender in the everyday objects of Japan. J Mater Cult 1:291–312

Nittono H, Fukushima M, Yano A, Moriya H (2012) The power of kawaii: viewing cute images promotes a careful behavior and narrows attentional focus. PLoS One 7(1–7):e46362

O'Connell RG, Bellgrove MA, Dockree PM, Robertson IA (2006) Cognitive remediation in ADHD: effects of periodic noncontingent alerts on sustained attention to response. Neuropsychol Rehabil 16:653–665

Parasuraman R, de Visser E, Clarke E, McGarry WR, Hussey E, Shaw T, Thompson JC (2009) Detecting threat-related intentional actions of others: effects of image quality, response mode and target cuing on vigilance. J Exp Psychol Appl 15:275

Peebles D, Bothell D (2004) Modelling performance in the sustained attention to response task. In: Proceedings of the sixth International Conference on Cognitive Modeling 231–236. Carnegie Mellon University/University of Pittsburgh, Pittsburgh

Robertson IH, Manly T, Andrade J, Baddeley BT, Yiend J (1997) Oops!: Performance correlates of everyday attentional failures in traumatic brain injured and normal subjects. Neuropsychol 35:747–758

Roberston IH, O'Connell RG (2011) Vigilant attention. In: Nobre AC, Coull JT (eds) Attention and time. Oxford University Press, Oxford, pp 79–88

Robinson OJ, Krimsky M, Grillon C (2013) The impact of induced anxiety on response inhibition. FNHUM 69:1–5

Seagroves EB (2011) Children's perceptions of friendliness based on physical appearance in humans and canines. Unpublished Master's thesis, East Carolina University, North Carolina, United States of America

Shaw TH, Funke ME, Dillard M, Funke GJ, Warm JS, Parasuraman R (2013) Event-related cerebral hemodynamics reveal targetspecific resource allocation for both "go" and "no-go" response based vigilance tasks. Brain Cogn 82:265–273

Smallwood J (2013) Penetrating the fog of the decoupled mind: the effects of visual salience in the sustained attention to response task. Can J Exp Psychol 67:32–40

Smallwood J, Baracaia SF, Lowe M, Obonsawin MC (2003) Task unrelated-thought whilst encoding information. Conscious Cogn 12:452–484

Smallwood J, Davies JB, Heim D, Finnigan F, Sudberry M, O'Connor R, Obonsawin M (2004) Subjective experience and the attentional lapse: task engagement and disengagement during sustained attention. Conscious Cogn 13:657–690

Staub B, Doignon-Camus N, Bacon E, Bonnefond A (2014) Investigating sustained attention ability in the elderly by using two different approaches: inhibiting ongoing behavior versus responding on rare occasions. Acta Psychol 146:51–57

Stevenson H, Russell PN, Helton WS (2011) Search asymmetry, sustained attention, and response inhibition. Brain Cogn 77:215–222

van Schie MK, Thijs RD, Fronczek R, Middelkoop HA, Lammers GJ, van Dijk J (2012) Sustained attention to response task (SART) shows impaired vigilance in a spectrum of disorders of excessive daytime sleepiness. J Sleep Res 21:390–395

Warm JS, Parasuraman R, Matthews G (2008) Vigilance requires hard mental work and is stressful. Hum Factor 50:433–441

Wilson K, Head J, Helton WS (2013) Friendly fire in a simulated firearms task. Proc Hum Factor Ergon Soc Annu Meet 57:1244–1248
About this article
Cite this article
Finkbeiner, K.M., Wilson, K.M., Russell, P.N. et al. The effects of warning cues and attention-capturing stimuli on the sustained attention to response task. Exp Brain Res 233, 1061–1068 (2015). https://doi.org/10.1007/s00221-014-4179-3
Received:

Accepted:

Published:

Issue Date:
Keywords
SART

Warning cues

Predictive

Cute