Abstract
Research on the experience and expression of boredom is underdeveloped. The purpose of the present study was to explore the psychophysiological signature of the subjective experience of boredom. Healthy undergraduates (n = 72) viewed previously validated and standardized video clips to induce boredom, sadness, and a neutral affective state, while their heart rate (HR), skin conductance levels (SCL), and cortisol levels were measured. Boredom yielded dynamic psychophysiological responses that differed from the other emotional states. Of particular interest, the physiological signature of boredom relative to sadness was characterized by rising HR, decreased SCL, and increased cortisol levels. This pattern of results suggests that boredom may be associated with both increased arousal and difficulties with sustained attention. These findings may help to resolve divergent conceptualizations of boredom in the extant literature and, ultimately, to enhance our understanding and treatment of clinical syndromes in which self-reported boredom is a prominent symptom.
Access options
Buy single article
Instant access to the full article PDF.
USD 39.95
Price includes VAT (USA)
Tax calculation will be finalised during checkout.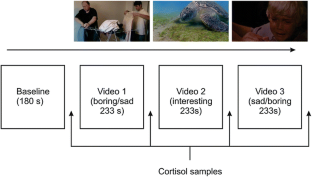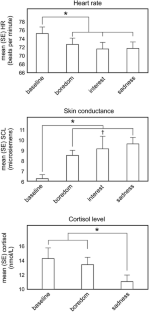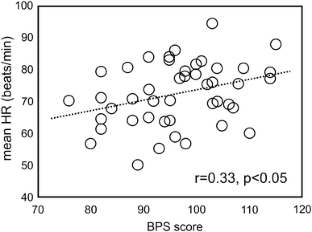 References
Barmack JE (1939) A definition of boredom: a reply to Mr. Berman. Am J Psychol 52:467–471

Beck AT, Steer RA, Brown GK (1996) Manual for the Beck Depression Inventory-II. Psychological Corporation, San Antonio

Berlyne DE (1960) Conflict, arousal, and curiosity. McGraw-Hill, New York

Blaszczynski A, McConaghy N, Franknova A (1990) Boredom proneness in pathological gambling. Psychol Rep 67:35–42

Carriere JSA, Cheyne JA, Smilek D (2008) Everyday attention lapses and memory failures: the affective consequences of mindlessness. Conscious Cognit 17:835–847

Cheyne JA, Carriere JSA, Smilek D (2006) Absent-mindedness: lapses of conscious awareness and everyday cognitive failures. Conscious Cognit 15:578–592

Coles MGH (1972) Cardiac and respiratory activity during visual search. J Exp Psychol 96:371–379

de Weerth C, Graat G, Buitelaar JK, Thijssen JHH (2003) Measurement of cortisol in small quantities of saliva. Clin Chem 49:658–660

Eastwood JD, Frischen A, Fenske MJ, Smilek D (2013) The unengaged mind: defining boredom in terms of attention. Perspect Psychol Sci 7:482–495

Ekman P, Friesen WV, Ancoli S (1980) Relative importance of face, body, and speech judgements of personality and affect. J Perspect Soc Psychol 38:270–277

Fahlman SA, Mercer KB, Gaskovski P, Eastwood AE, Eastwood JD (2009) Does a lack of meaning cause boredom? Results from psychometric, longitudinal and experimental analyses. J Soc Clin Psychol 28:307–340

Fahlman SA, Mercer-Lynn KB, Flora DB, Eastwood JD (2013) Development and validation of the multidimensional state boredom scale. Assessment 20:68–85

Farmer R, Sundberg ND (1986) Boredom proneness—the development and correlates of a new scale. J Perspect Assess 50:4–17

Fenichel H (1951) Review of the literature on boredom. Psychoanal Quart 20:345–346

Fothergill A, (director), Berlowitz V, Malone S, Lemire M (producers) (2007) Planet earth [film]. Warner Home Video, Burbank

Frith CD, Allen HA (1983) The skin conductance orienting response as an index of attention. Biol Psychol 17:27–39

Giewitz PJ (1966) Structure of boredom. J Perspect Soc Psychol 3:592–600

Goldberg Y, Danckert J (2013) Traumatic brain injury, boredom and depression. Behav Sci 3:434–444

Goldberg YK, Eastwood JD, La Guardia JG, Danckert J (2011) Boredom: an emotional experience distinct from apathy, anhedonia or depression. J Soc Clin Psychol 30:647–666

Gross JJ, Levenson RW (1995) Emotion elicitation using films. Cognit Emot 9:87–108

Hebb DO (1955) Drives and the CNS (conceptual nervous system). Psychol Rev 62:243–254

Hermens DF, Williams LM, Lazzaro I, Whitmont S, Melkonian D, Gordon E (2004) Sex differences in adult ADHD: a double dissociation in brain activity and autonomic arousal. Biol Psychol 66:221–233

Hofmann SG, Moscovitch DA, Kim H-J (2005) Autonomic correlates of social anxiety and embarrassment in shy and non-shy individuals. Int J Psychophysiol 61:134–142

Kirschbaum C, Hellhammer DH (1989) Salivary cortisol in psychobiological research: an overview. Neuropsychobiology 22:150–169

Lacey JI (1959) Psychophysiological approaches to the evaluation of psychotherapeutic process and outcome. In: Rubinstein EA, Parloff MB (eds) Research in psychotherapy. American Psychological Association, Washington, DC

Lacey JI, Lacey BC (1970) Some autonomic-central nervous system interrelationships. In: Black P (ed) Physiological correlates of emotion. Academic Press, New York, pp 205–228

Lackschewitz H, Huther G, Kroner-Herwig B (2008) Physiological and psychological stress responses in adults with attention-deficit/hyperactivity disorder (ADHD). Psychoneuroendocrinology 33:612–624

LeDoux I (1996) The emotional brain: the mysterious underpinnings of emotional life. Simon and Schuster, New York

Lee CM, Neighbors C, Woods BA (2007) Marijuana motives: young adults' reasons for using marijuana. Addict Behav 32:1384–1394

LePera N (2011) Relationships between boredom proneness, mindfulness, anxiety, depression, and substance use. New Sch Psychol Bull 8:15–25

London H, Schubert DS, Washburn D (1972) Increase of autonomic arousal by boredom. J Abnorm Psychol 80:29–36

Lovell D, (producer), Zeffirelli F (director) (1979) The Champ [film]. MGM/Pathe Home Video, Culver City

Lundberg U, Melin B, Gary WE, Holmberg L (1993) Physiological deactivation after two contrasting tasks at a video display terminal: learning versus repetitive data entry. Ergonomics 36:601–611

Malkovsky E, Merrifield C, Goldberg YK, Danckert J (2012) Exploring the relationship between boredom and sustained attention. Exp Brain Res 221:59–67

Martin M, Sadlo G, Stew G (2006) The phenomenon of boredom. Qual Res Psychol 3:193–211

Mercer KB, Eastwood JD (2010) Is boredom associated with problem gambling behaviour? It depends on what you mean by "boredom". Int Gambl Stud 10:91–104

Mikulas WL, Vodanovich SJ (1993) The essence of boredom. Psychol. Record 43:3–12

O'Connell RG, Bellgrove MA, Dockree PM, Lau A, Fitzgerald M, Robertson IH (2008) Self-alert training: volitional modulation of autonomic arousal improves sustained attention. Neuropsychologia 46:1379–1390

Obrist PA, Webb RA, Sutterer JR, Howard JL (1970) Cardiac deceleration and reaction time: an evaluation of two hypotheses. Psychophysics 6:695–706

Öhman A, Hamm A, Hugdahl K (2000) Cognition and the autonomic nervous system: orienting anticipation, and conditioning. In: Cacioppo JT, Tassinary LG, Berntson GG (eds) Handbook of psychophysiology, 2nd edn. Cambridge University Press, New York

Ohsuga M, Shimono F, Genno H (2001) Assessment of phasic work stress using autonomic indices. Int J Psychophys 40:211–220

Papillo JF, Shapiro D (1990) The cardiovascular system. In: Cacioppo JT, Tassinary LG (eds) Principles of psychophysiology: physical, social, and inferential elements. Cambridge University Press, New York, pp 456–512

Passik SD (2003) Boredom as a component of distress in advanced cancer patients. Psycho-Oncology 12:227

Passik SD, Inman A, Kirsh K, Theobald DE, Dickerson P (2003) Initial validation of a scale to measure purposelessness, understimulation, and boredom in cancer patients: toward a redefinition of depression in advanced disease. Palliat Support Care 1:41–50

Pattyn N, Neyt X, Henderickx D, Soetens E (2008) Psychophysiological investigation of the vigilance decrement: boredom or cognitive fatigue? Phys Behav 93:369–378

Philippot P (1993) Inducing and assessing differentiated emotion-feeling states in the laboratory. Cognit Emot 7:171–193

Seel RT, Kreutzer JS (2003) Depression assessment after traumatic brain injury: an empirically based classification method. Arch Phys Med Rehab 84:1621–1628

Sommers J, Vodanovich SJ (2000) Boredom proneness: its relationship to psychological- and physical-health symptoms. J Clin Psychol 56:149–155

Strahler J, Mueller A, Rosenloecher F, Kirschbaum C, Rohleder N (2010) Salivary α-amylase stress reactivity across different age groups. Psychophysics 47:587–595

Theobald DE, Kirsh KL, Holtsclaw E, Donaghy K, Passik SD (2003) An open label pilot study of citalopram for depression and boredom in ambulatory cancer patients. Palliat Support Care 1:71–77

Van Tilberg WAP, Igou ER (2012) On boredom: lack of challenge as distinct boredom experiences. Motiv Emot 36:181–194

Vodanovich SJ (2003) Psychometric measures of boredom: a review of the literature. J Psychol Interdiscip Appl 137:569–595

Vodanovich SJ, Verner KM, Gilbride TV (1991) Boredom proneness: its relationship to positive and negative affect. Psychol Rep 69:1139–1146

Watson D, Clark LA, Tellegen A (1988) Development and validation of brief measures of positive and negative affect: the PANAS Scales. J Perspect Soc Psychol 47:1063–1070

Watt JD, Vodanovich SJ (1992) Relationship between boredom proneness and impulsivity. Psychol Rep 70:688–690
Acknowledgments
This work was supported by the Natural Sciences and Engineering Research Council of Canada (NSERC) Canada Research Chair and Discovery Grants to J. D. and NSERC Canada Graduate Scholarship (CGS)—Masters and Vanier CGS awards to C. M. We would like to thank Dr. David Moscovitch for his assistance with data collection, design and analysis, and comments on earlier drafts of this work.
Appendices
Appendix 1: Validating the mood-inducing video clips
Forty-eight individuals (33 female, M age = 21.5, SDage = 4.96; none of whom overlapped with the present study sample) participated in a pilot study whose purpose was to assemble a set of three video clips that would elicit the states of (1) boredom, (2) sadness, and (3) a neutral state similar to participants' baseline that would serve as mood induction stimuli for the current study. Participants were seated in a comfortable armchair approximately 2 m from the television. After obtaining informed consent, participants were told that they would be viewing three video clips of varying lengths. They then filled out the SA questionnaire to establish their emotional baseline. Following this, the experimenter presented the first video clip, which was either boring or sad (counterbalanced) and was either 171, 233, or 341 s in length (counterbalanced). Immediately after viewing the video, participants again filled out the SA questionnaire to assess what their emotional state had been while watching the preceding video. Next, participants watched the neutral video, which was 233 s in length, following which, they again filled out the SA questionnaire. Following this, participants watched a third video. This video was either boring or sad, depending on which video had been viewed first. The third video was either 171, 233, or 341 s in length and matched the length of the first video so that time was constant within subjects (i.e., if the first video was 171 s in length, so too was the third video). Immediately after the video, participants filled out the SA questionnaire one last time. Each participant watched three video clips during a single laboratory session ranging from 20 to 60 min. The order in which the emotion-eliciting videos (the sad and boring videos) were presented was counterbalanced, while the neutral video was always shown in between the emotionally arousing videos. Each participant watched only one length of sad/boring video clip. In other words, the length of the video clip was administered as a between-subjects variable (Tables 4, 5).
Appendix 2: State emotion evaluations used in the study
State affect questionnaire [post film version]
The following questions refer to how you feel right now [felt while watching the previous film].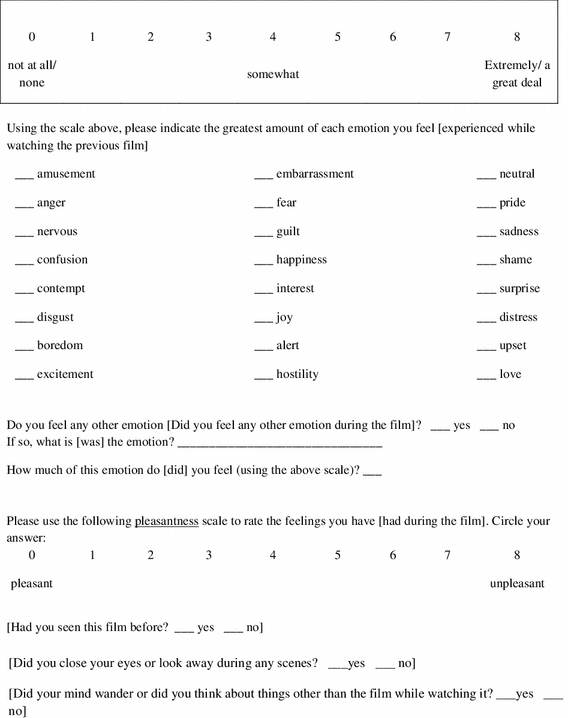 About this article
Cite this article
Merrifield, C., Danckert, J. Characterizing the psychophysiological signature of boredom. Exp Brain Res 232, 481–491 (2014). https://doi.org/10.1007/s00221-013-3755-2
Received:

Accepted:

Published:

Issue Date:
Keywords
Boredom

Depression

Heart rate

Skin conductance levels

Attention