Abstract
The use of alternative equipment for chocolate production is gaining attention in recent times in many countries. This is due to the lower cost of investment and maintenance, multi-functionality, and lower throughput. This study was conducted to investigate the applicability of two of such equipment; melanger and Stephan mixer. In the first set-up, the possibility of refining chocolate with the melanger in comparison with the conventional 3-roll refiner was explored. Whereas in the second set-up, the applicability of the Stephan mixer (aided with a vacuum pump) for a conching-like application was also investigated. From each set-up, 70% dark chocolates produced through various alternative means were then evaluated on the basis of their flavor profiles. Specific groups of volatiles such as aldehydes, ketones, terpenes and terpenoids, showed significant (p < 0.05) differences due to the different refining techniques applied. However, this effect was not reflected in terms of the overall volatile concentrations of these chocolates. For chocolates which were conched with Stephan mixer, the decreasing effect of vacuum duration and its interaction with dry conching temperature on the total volatile concentration also proved significant (p < 0.05). Finally, an agglomerative hierarchical clustering of all chocolates on the basis of their aroma volatiles revealed three distinct clusters. Nonetheless, a 112—member consumer preference testing showed statistically similar (p > 0.05) preference for these representative chocolates from the clusters. These findings stimulate various practical application possibilities for tuning chocolate flavor through alternative processing for both industries and various artisans worldwide.
Access options
Buy single article
Instant access to the full article PDF.
USD 39.95
Price includes VAT (USA)
Tax calculation will be finalised during checkout.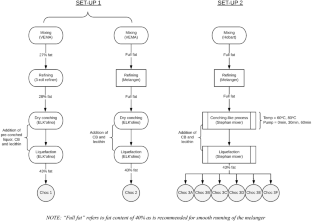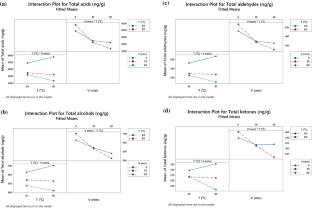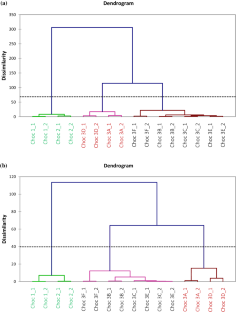 References
1.

Afoakwa EO, Paterson A, Fowler M, Ryan A (2008) Flavour formation and character in cocoa and chocolate: a critical review. Crit Rev Food Sci Nutr 48(9):840–857

2.

Afoakwa EO, Paterson A, Fowler M, Ryan A (2009) Matrix effects on flavour volatiles release in dark chocolates varying in particle size distribution and fat content using GC–mass spectrometry and GC–olfactometry. Food Chem 113:208–215

3.

Aidoo RP, De Clercq N, Afoakwa EO, Dewettinck K (2014) Optimization of processing conditions and rheological properties using stephan mixer as conche in small-scale chocolate processing. Int J Food Sci Technol 49(3):740–746

4.

Aprotosoaie AC, Luca SV, Miron A (2016) Flavor chemistry of cocoa and cocoa products—an overview. Comp Rev Food Sci Food Saf 15:73–91

5.

Beckett ST (2009) Industrial chocolate manufacture and use, 4th edn. Wiley-Blackwell, York

6.

Bolenz S, Manske A (2013) Impact of fat content during grinding on particle size distribution and flow properties of milk chocolate. Eur Food Res Technol 236(5):863–872

7.

Bolenz S, Manske A, Langer M (2014) Improvement of process parameters and evaluation of milk chocolates made by the new coarse conching process. Eur Food Res Technol 238(5):863–874

8.

Bonvechi JS (2005) Investigation of aromatic compounds in roasted cocoa powder. Eur Food Res Technol 221:19–29

9.

Camu N, De Winter T, Addo SK, Takrama JS, Bernaert H, De Vuyst L (2008) Fermentation of cocoa beans: influence of microbial activities and polyphenol concentrations on the flavour of chocolate. J Sci Food Agric 88:2288–2297

10.

Counet C, Callemien D, Ouwerx C, Collin S (2002) Use of gas chromatography olfactometry to identify key odorant compounds in dark chocolate. Comparison of samples before and after conching. J Agric Food Chem 50(8):2385–2391

11.

Frauendorfer F, Schieberle P (2006) Identification of the key aroma compounds in cocoa powder based on molecular sensory correlations. J Agric Food Chem 54:5521–5529

12.

Hinneh M, Semanhyia E, Van de Walle D, De Winne A, Tzompa-Sosa DA, Scalone GLL, De Meulenaer B, Messens K, Van Durme J, Afoakwa EO, De Cooman L, Dewettinck K (2018) Assessing the influence of pod storage on sugar and free amino acid profiles and the implications on some Maillard reaction related flavor volatiles in Forastero cocoa beans. Food Res Int 111:607–620

13.

Jinap S, Dimick PS (1990) Acidic characteristics of fermented and dried cocoa beans from different countries of origin. J Food Sci 55(2):547–551

14.

Kongor JE, Hinneh M, Van de Walle D, Afoakwa EO, Boeckx P, Dewettinck K (2016) Factors influencing quality variation in cocoa (Theobroma cacao) bean flavour profile—a review. Food Res Int 82:44–52

15.

Mottram DS (2007) The Maillard reaction: source of flavour in thermally processed foods. In: Berger RG (ed) Flavours and fragrances: chemistry, bioprocessing and sustainability. Springer, Hannover, pp 269–284

16.

Saputro AD, Van de Walle D, Aidoo RP, Mensah MA, Delbaere C, De Clercq N, Dewettinck K (2016) Quality attributes of dark chocolates formulated with palm sap-based sugar as nutritious and natural alternative sweetener. Eur Food Res Technol 243(2):177–191

17.

Saputro AD, Van de Walle D, Kadivar S, Mensah MA, Van Durme J, Dewettinck K (2016) Feasibility of a small-scale production system approach for palm sugar sweetened dark chocolate. Eur Food Res Technol 243(6):955–967

18.

Tan J, Balasubramanian BM (2017) Particle size measurements and scanning electron microscopy (SEM) of cocoa particles refined/conched by conical and cylindrical roller stone melangers. J Food Eng 212:146–153

19.

Taylor AJ, Roozen JP (1996) Volatile flavor release from foods during eating. Crit Rev Food Sci Nutr 36(8):765–784

20.

Tran PD, Van de Walle D, De Clercq N, De Winne A, Kadow D, Lieberei R, Messens K, Tran DN, Dewettinck K, Van Durme J (2015) Assessing cocoa aroma quality by multiple analytical approaches. Food Res Int 77:657–669

21.

Tran PD, Van Durme J, Van de Walle D, De Winne A, Delbaere C, De Clercq N, Phan TTQ, Nguyen CP, Tran DN, Dewettinck K (2015) Quality attributes of dark chocolate produced from Vietnamese cocoa liquors. J Food Qual 39(4):311–322

22.

Van Gemert LJ (2011) Odour threshold. Oliemens Punter & Partners BV, Netherlands
Online resources
23.

El-Sayed AM (2018) The Pherobase: database of pheromones and semiochemicals. http://www.pherobase.com. Accessed 10 Jan 2018

24.

NIST Chemistry WebBook (2018) Department of commerce, USA. https://webbook.nist.gov. Accessed 15 May 2018
Acknowledgements
The authors would like to express their profound gratitude to the Belgian Government through VLIR-UOS for funding this project (ICP PhD 2014-001). Also a big thanks to the staff of Cacaolab bvba for their technical assistance.
Ethics declarations
Conflict of interest
The authors declare that they have no conflict of interest.
Compliance with ethics requirements
This article does not contain any studies with human or animal subjects.
Additional information
Publisher's Note
Springer Nature remains neutral with regard to jurisdictional claims in published maps and institutional affiliations.
About this article
Cite this article
Hinneh, M., Van de Walle, D., Tzompa-Sosa, D.A. et al. Comparing flavor profiles of dark chocolates refined with melanger and conched with Stephan mixer in various alternative chocolate production techniques. Eur Food Res Technol 245, 837–852 (2019). https://doi.org/10.1007/s00217-018-3221-2
Received:

Revised:

Accepted:

Published:

Issue Date:
Keywords
Dark chocolate

Alternative processing

Melanger

Stephan mixer

Flavor profile