Abstract
Four Dalmatian autochthonous olive cultivars (Buhavica, Drobnica, Lastovka and Oblica) were molecularly characterized by analyzing length variability of genomic DNA sequences encompassing 15 microsatellite repeats. Furthermore, several important parameters of olive oils were analyzed in relation to the harvest period. An analysis of major phenolics secoiridoids was done by qNMR, while the fatty acid profile of oils and squalene content was determined by GC–FID. Oxidative stability was evaluated by the Rancimat method and sensory evaluation was carried out by a trained professional panel. The results indicate that the effect of the harvest period on the phenolic profile of oils depends on the olive cultivar and is related to its genetic profile. Drobnica oil from the late harvest contained an extremely high concentration of oleocanthal + oleacein (966 mg/kg). The longest oxidative stability was achieved by Drobnica and Lastovka oils from the early harvest period (20.95 and 18.65 h). Squalene had no effect on the oil oxidative stability. This study shows that the content of phenolic secoiridoids depends mainly on the cultivar. In addition, some cultivars, such as Drobnica did not show significant change of phenolic secoiridoids content in relation to the harvest period.
Access options
Buy single article
Instant access to the full article PDF.
US$ 39.95
Tax calculation will be finalised during checkout.
Subscribe to journal
Immediate online access to all issues from 2019. Subscription will auto renew annually.
US$ 119
Tax calculation will be finalised during checkout.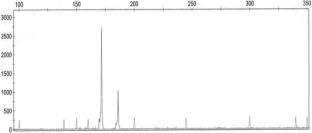 References
1.

Boskou D (2015) Olive and olive oil bioactive constituents. AOCS Press, Illinois, pp 2–11

2.

Kelebek H, Selli S, Kola O (2017) Quantitative determination of phenolic compounds using LC-DAD-ESI-MS/MS in cv. Ayvalik olive oils as affected by harvest time. J Food Meas Character 1:226–235

3.

Gouvinhas I, Domínguez-Perles R, Gironés-Vilaplana A, Carvalho T, Machado N, Barros A (2017) Kinetics of the polyphenolic content and radical scavenging capacity in olives through on-tree ripening. J Chem 5197613:1–11

4.

Stefanoudaki E, Kotsifaki F, Koutsaftakis A (2000) Sensory and chemical profiles of three European olive varieties (Olea europea L); an approach for the characterisation and authentication of the extracted oils. J Sci Food Agric 80:381–389

5.

Sanchez de Medina V, Miho H, Melliou E, Magiatis P, Priego-Capote F, Luque de Castro MD (2017) Quantitative method for determination of oleocanthal and oleacein in virgin olive oils by liquid chromatography–tandem mass spectrometry. Talanta 162:24–31

6.

Noorali M, Barzegar M, Ali Sahari M (2017) Antioxidant compounds of Iranian olive oils influenced by growing area, ripening stage, and cultivar. Eur J Lipid Sci Technol Spec Issue Olive Oil 119(1):1600029

7.

Mansour AB, Flamini G, Ben Selma Z, Le Dréau Y, Artaud J, Abdelhedi R, Bouaziz M (2015) Olive oil quality is strongly affected by cultivar, maturity index and fruit part: Chemometrical analysis of volatiles, fatty acids, squalene and quality parameters from whole fruit, pulp and seed oils of two Tunisian olive cultivars. Eur J Lipid Sci Technol 117:976–987

8.

Jović O, Smolić T, Jurišić Z, Meić Z, Hrenar T (2013) Chemometric analysis of Croatian extra virgin olive oils from Central Dalmatia Region. Croat Chem Acta 86(3):335–344

9.

CBS-Croatian Bureau of Statistic (2016) Production of vegetables, fruits and grapes, 2015—Previous Data, 2013, No. 1.1.31

10.

IOC-International Olive Oil Councile (2016) Market newsletter, No 110, November 2016, pp 1–6

11.

Štambuk S, Sutlović D, Bakarić P, Petričević S, Anđelinović S (2007) Forensic botany: potential usefulness of microsatellite-based genotyping of Croatian olive (Olea europaea L.) in forensic casework. Croat Med J 48(4):556–562

12.

Poljuha D, Sladonja B, Šetić E, Milotić A, Bandelj D, Jakše J, Javornik B (2008) DNA fingerprint of olive varieties in Istria (Croatia) by microsatellite markers. Sci Hortic 115(3):223–230

13.

Ercisli S, Bencic D, Ipek A, Barut E, Liber Z (2012) Genetic relationship among olive (Olea europaea L.) cultivars native to Croatia and Turkey. J Appl Bot Food Qual 85:144–149

14.

Brkić-Bubola K, Krapac M, Lukić I, Sladonja B, Autino A, Cantini C, Poljuha D (2014) Morphological and molecular characterization of Bova olive cultivar and aroma fingerprint of its oil. Food Technol Biotechnol 52(3):342–350

15.

Žanetić M, Štrucelj D, Perica S, Rade D, Škevin D, Serraiocco A, Simone N (2010) Chemical composition of Dalmatian virgin olive oils from autochtonous olive cultivars Oblica, Lastovka and Levantinka. Riv Ital Sostanze Grasse 87(1):24–33

16.

Žanetić M, Cerretani L, Škevin D, Politeo O, Vitanović E, Jukić Špika M, Perica S, Ožić M (2013) Influence of polyphenolic compounds on the oxidative stability of virgin olive oils from selected autochthonous varieties. J Food Agric Environ 11(1):126–131

17.

Šarolić M, Gugić M, Tuberoso CIG, Jerković I, Šuste M, Marijanović Z, Marek Kuś P (2014) Volatile profile, phytochemicals and antioxidant activity of virgin olive oils from Croatian autochthonous varieties Mašnjača and Krvavica in comparison with Italian variety Leccino. Molecules 19:881–895

18.

Šarolić M, Gugić M, Friganović E, Tuberoso CIG, Jerković I (2015) Phytochemicals and other characteristics of Croatian Monovarietal extra virgin olive oils from Oblica, Lastovka and Levantinka Varieties. Molecules 20:4395–4409

19.

Cipriani G, Marrazzo MT, Marconi R, Cimato A, Testolin R (2002) Microsatellite markers isolated in olive (Olea europaea L.) are suitable for individual fingerprinting and reveal polymorphism within ancient cultivars. Theor Appl Genet 104(2–3):223–228

20.

Sefc KM, Lopes MS, Mendonça D, Dos Santos MR, Da Câmara Machado ML, Da Câmara Machado A (2000) Identification of microsatellite loci in olive (Olea europaea) and their characterization in Italian and Iberian olive trees. Mol Ecol 9(8):1171–1173

21.

De la Rosa R, James CM, Tobutt KR (2002) Isolation and characterization of polymorphic microsatellites in olive (Olea europaea L.) and their transferability to other genera in the Oleaceae. Mol Ecol Notes 2(3):265–267

22.

Karkoula E, Skantzari A, Melliou E, Magiatis P (2012) Direct measurement of oleocanthal and oleacein levels in olive oil by quantitative 1H-NMR. Establishment of a new index for the characterization of extra virgin olive oils. J Agric Food Chem 60:11696–11703

23.

Karkoula E, Skantzari A, Melliou E, Magiatis P (2014) Quantitative measurement of major secoiridoid derivatives in olive oil using qNMR. Proof of the artificial formation of aldehydic oleuropein and ligstroside aglycon isomers. J Agric Food Chem 62:600–607

24.

Diamantakos P, Velkou A, Killday BK, Gimisis T, Melliou E, Magiatis P (2015) Oleokoronal and oleomissional: new major phenolic ingredients of extra virgin olive oil. Olivae 122:22–35

25.

IOC—International Olive Oil Councile (2015) Organoleptic assessment of virgin olive oil, COI/T.20/Doc. No 15/Rev. 8

26.

European Community, Commission Regulation – EEC (1991) No. 2568/91 on the characteristics of olive oil and olive residue oil and on the relevant methods of analysis. Annex XII: organoleptic assessment of virgin olive oil. Off J Eur Commun L248:1–83

27.

Bakarić P (1995) The olives from the island of Korčula. Blatski ljetopis, pp 69–84 (Elajografija otoka Korčule)

28.

Belaj A, Satovic Z, Cipriani G, Baldoni L, Testolin R, Rallo L, Trujillo I (2003) Comparative study of the discriminating capacity of RAPD, AFLP and SSR markers and of their effectiveness in establishing genetic relationships in olive. Theor Appl Genet 107(4):736–744

29.

Rallo P, Dorado G, Martin A (2000) Development of simple sequence repeats (SSRs) in olive tree (Olea europaea L.). Theor Appl Genet 101(5–6):984–989

30.

Pasqualone A, Montemurro C, di Renzo V, Summo C, Paradiso VM, Caponio F (2016) Evolution and perspectives of cultivar identification and traceability from tree to oil and table olives by means of DNA markers. J Sci Food Agric 96:3642–3657

31.

Carriero F, Fontanazza G, Cellini F, Giorio G (2002) Identification of simple sequence repeats (SSRs) in olive (Olea europaea L.). Theor Appl Genet 104(2–3):301–307

32.

Li YC, Korol AB, Fahima T, Nevo E (2004) Microsatellites within genes: structure, function, and evolution. Mol Ecol Notes 21(6):991–1007

33.

D'Imperio M, Gobbino M, Picanza A, Constanzo S, Della Corte A, Mannina L (2010) Influence of harvest method and period on olive oil composition: an NMR and statistical study. J Agric Food Chem 58:11043–11051

34.

Velasco J, Dobarganes C (2002) Oxidative stability of virgin olive oil. Eur J Lipid Sci Technol 104:661–676

35.

Psomiadou E, Tsimidou M (1999) On the role of squalene in olive oil stability. J Agric Food Chem 47:4025–4032

36.

Naziri E, Consonni R, Tsimidou MZ (2014) Squalene oxidation products: monitoring the formation, characterisation and pro-oxidant activity. Eur J Lipid Sci Technol 116:1400–1411

37.

Kalogeropoulos N, Tsimidou MZ (2014) Antioxidants in Greek virgin olive oils. Antioxidants 3:387–413
Acknowledgements
This work was supported by Grant 201600066739 (April 2016) from the Split-Dalmatia County of the Republic of Croatia (SDC Agricultural Development Fund).
Ethics declarations
Conflict of interest
None.
Compliance with ethics requirements
This article does not contain any studies with human or animal subject.
About this article
Cite this article
Bilušić, T., Žanetić, M., Ljubenkov, I. et al. Molecular characterization of Dalmatian cultivars and the influence of the olive fruit harvest period on chemical profile, sensory characteristics and oil oxidative stability. Eur Food Res Technol 244, 281–289 (2018). https://doi.org/10.1007/s00217-017-2954-7
Received:

Revised:

Accepted:

Published:

Issue Date:
Keywords
Monovarietal olive oil

Secoiridoids

Fatty acids

Rancimat

Sensory evaluation

Molecular characterization