Abstract
When the vintage is poor, different must concentration techniques are used for overcoming grape compositional deficiency, such as evaporative or freeze concentration, and membrane processes. The membrane filtration works at low temperature, preserving must components from degradation. The aim of the present work was to tailor reverse osmosis and nanofiltration technologies applied to grape juice testing several membranes for different grape varieties from southern Italy. The main oenological parameters, including sugar content, acidity, pH, color and total phenol content, were evaluated in comparison with the addition of rectified concentrated must. Quality characteristics of all musts showed to be improved by means of membrane processes, which could be successfully implemented in the cases of premature harvest carried out for obtaining wines with enhanced acidity.
Access options
Buy single article
Instant access to the full article PDF.
US$ 39.95
Tax calculation will be finalised during checkout.
Subscribe to journal
Immediate online access to all issues from 2019. Subscription will auto renew annually.
US$ 119
Tax calculation will be finalised during checkout.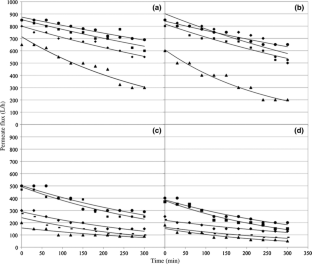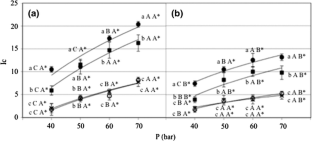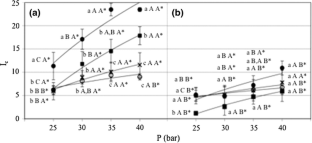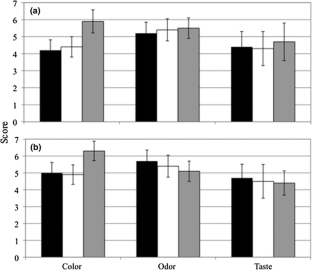 References
1.

Daufin G, Escudier J-P, Carrère H, Bérot S, Fillaudeau L, Decloux M (2001) Recent and emerging applications of membrane processes in the food and dairy industry. Trans IChemE 79:89–102

2.

Jiao B, Cassano A, Drioli E (2004) Recent advances on membrane processes for the concentration of fruit juices: a review. J Food Eng 63:303–324

3.

Jesus DF, Leite MF, Silva LFM, Modesta RD, Cabral LMC, Matta VM (2007) Orange (Citrus sinensis) juice concentration by reverse osmosis. J Food Eng 81:287–291

4.

Laganà F, Barbieri G, Drioli E (2000) Direct contact membrane distillation: modelling and concentration experiments. J Mem Sci 166:1–11

5.

Matta VM, Moretti RH, Cabral LMC (2004) Microfiltration and reverse osmosis for clarification and concentration of acerola juice. J Food Eng 61:477–482

6.

Petrotos KB, Quantick PC, Petropakis H (1998) A study of the direct osmotic concentration of tomato juice in tubular membrane module configuration. I: the effect of certain basic process parameters on the process performance. J Mem Sci 150:99–110

7.

Petrotos KB, Lazarides HN (2001) Osmotic concentration of liquid foods. J Food Eng 49:201–206

8.

Madaeni SS, Zereshki S (2010) Energy consumption for sugar manufacturing. Part I: evaporation versus reverse osmosis. Energy Convers Manag 51:1270–1276

9.

Dalla Rosa M, Giroux F (2001) Osmotic treatments (OT) and problems related to the solution management. J Food Eng 49:223–236

10.

Drioli E, Fontananova E (2004) Membrane technology and sustainable growth. Chem Eng Res Design 82:1557–1562

11.

Moresi M, Lo Presti S (2003) Present and potential applications of membrane processing in the food industry. Ital J Food Sci 15:3–34

12.

Bailey AFG, Barbe AM, Hogan PA, Johnson RA, Sheng J (2000) The effect of ultrafiltration on the subsequent concentration of grape juice by osmotic distillation. J Mem Sci 164:195–204

13.

Banvolgyi S, Kiss I, Bekassy-Molnar E, Vatai G (2006) Concentration of red wine by nanofiltration. Desalination 198:8–15

14.

García-Martín N, Palacio L, Prádanos P, Hernández A, Ortega-Heras M, Pérez-Magariño S, González-Huerta DC (2009) Evaluation of several ultra- and nano-filtration membranes for sugar control in winemaking. Desalination 245:554–558

15.

García-Martín N, Perez-Magariño S, Ortega-Heras M, González-Huerta C, Mihnea M, González-Sanjosé ML, Palacio L, Prádanos P, Hernández A (2010) Sugar reduction in musts with nanofiltration membranes to obtain low alcohol-content wines. Sep Purif Technol 76:158–170

16.

Liguori L, Russo P, Albanese D, Di Matteo M (2013) Effect of process parameters on partial dealcoholization of wine by osmotic distillation. Food Bioprocess Technol 6:2514–2524

17.

Massot A, Mietton-Peuchot M, Peuchot C, Milisic V (2008) Nanofiltration and reverse osmosis in winemaking. Desalination 231:283–289

18.

Resende A, Catarino S, Geraldes V, de Pinho M (2013) Separation and purification by ultrafiltration of white wine high molecular weight polysaccharides. Ind Eng Chem Res 52:8875–8879

19.

Gurak PD, Cabral LMC, Rocha-Leão MHM, Matta VM, Freitas SP (2010) Quality evaluation of grape juice concentrated by reverse osmosis. J Food Eng 96:421–426

20.

Mietton-Peuchot M, Milisic V, Noilet P (2002) Grape must concentration by using reverse osmosis: comparison with chaptalization. Desalination 148:125–129

21.

Rektor A, Kozak A, Vatai G, Bekassy-Molnár E (2007) Pilot plant RO-filtration of grape juice. Sep Purif Technol 57:473–475

22.

Kiss I, Vatai G, Bekassy-Molnar E (2004) Must concentrate using membrane technology. Desalination 162:295–300

23.

Rektor A, Pap N, Kókai Z, Szabó R, Vatai G, Békássy-Molnár E (2004) Application of membrane filtration methods for must processing and preservation. Desalination 162:271–277

24.

Versari A, Ferrarini R, Parpinello GP, Galassi S (2003) Concentration of grape must by nanofiltration membranes. Trans IChemE 81:75–278

25.

Ferrarini R, Versari A, Galassi S (2001) A preliminary comparison between nanofiltration and reverse osmosis membranes for grape juice treatment. J Food Eng 50:113–116

26.

Liberatore MT, Pati S, del Nobile MA, La Notte E (2010) Aroma quality improvement of chardonnay white wine by fermentation and ageing in barrique on lees. Food Res Int 43:996–1002
Conflict of interest
None.
Compliance with Ethics Requirements
This article does not contain any studies with human or animal subjects.
About this article
Cite this article
Pati, S., La Notte, D., Clodoveo, M.L. et al. Reverse osmosis and nanofiltration membranes for the improvement of must quality. Eur Food Res Technol 239, 595–602 (2014). https://doi.org/10.1007/s00217-014-2255-3
Received:

Revised:

Accepted:

Published:

Issue Date:
Keywords
Reverse osmosis

Nanofiltration

Membrane

Must

Wine