Abstract
Studies were conducted to develop gluten-free biscuits comparable in quality to wheat (W) biscuits and superior to those made from commercial gluten-free flour (Gf), suitable for coeliac sufferers. Three mixes of brown rice flour (R), corn starch (C), potato starch (P), soya flour (S), buckwheat flour (B) and millet flakes (M) were studied: RCPS in the percentage 70, 10, 10, 10, RPBM (50, 30, 10, 10) and RCPM (25, 25, 25, 25). Biscuits were tested for water activity, moisture, texture (snap test), diameter, thickness and colour (L* value), biscuit dough for hardness and stickiness. Various correlations >0.8 indicated for the three mixes, W and Gf that firm, non-sticky doughs yielded firm, thin, non-oval biscuits. Cluster analysis revealed that RCPS was most similar to W with regards to all parameters measured, and RCPS also showed best overall acceptability in sensory testing. Three fat powders were studied for use instead of palm oil: high and low fat dairy powder (HFP, LFP) and microencapsulated high fat powder based on vegetable fat (ME). HFP and ME yielded biscuits of comparable texture to palm oil, LFP resulted in much firmer biscuits, attributed to lower fat and higher protein and total sugar content.
Access options
Buy single article
Instant access to the full article PDF.
USD 39.95
Price excludes VAT (USA)
Tax calculation will be finalised during checkout.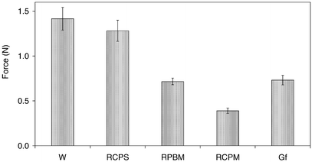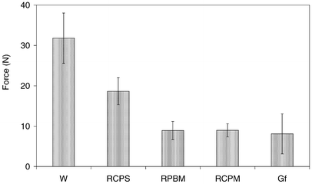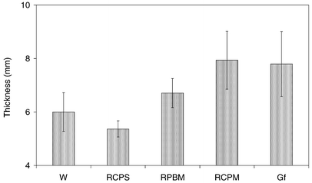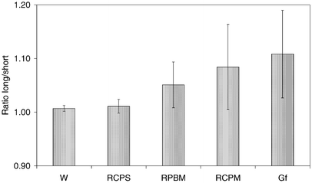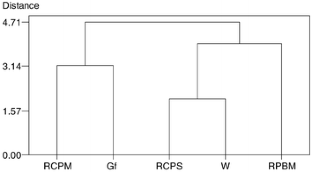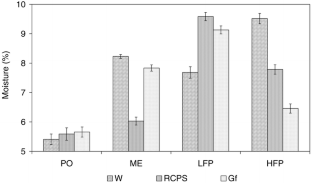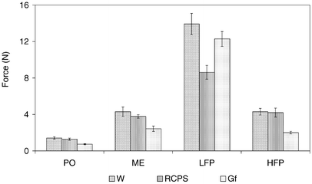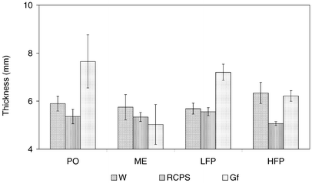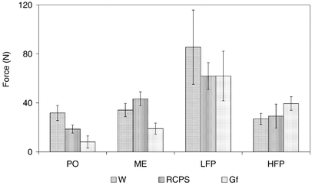 Abbreviations
aw :

Water activity

B:

Buckwheat flour

C:

Corn starch

Gf:

Commercial gluten-free flour

HFP:

(Cream based) high fat powder

L*:

Lightness

LFP:

(Milk based) low fat powder

M:

Millet flakes

ME:

Microencapsulated fat powder based on vegetable fat

P:

Potato starch

PO:

Palm oil

R:

Brown rice flour

S:

Soya flour

SSL:

Sodium stearoyl-2-lactylate

W:

Wheat flour (biscuit quality)
References
Laurin P, Wolving M, Fälth-Magnusson K (2002) J Pediatr Gastroenterol Nutr 34:26–30

Picarelli A, Maiuri L, Frate A, Greco M, Auricchio S, Londei M (1996) Lancet 348:1065–1067

Pruessner HT (1998) Am Fam Physician 57:1023–1034, 1039–1041

Fasano A, Catassi C (2001) Gastroent 120:636–651

Chirdo FG, Zwirner NW, Rumbo M, Fossati CA (2002) Clin Chim Acta 317:151–158

Murray JA (1999) Am J Clin Nutr 69:354–365

Feighery C (1999) Br Medl J 319:236–239

Ivarsson A, Hernell O, Stenlund H, Persson LA (2002) Am J Clin Nutr 75:914–921

Horvath K, Mehta DI (2000) Indian J Pediatr 67:757–763

Corrao G, Corazza GR, Bagnardi V, Brusco G, Ciacci C, Cottone M, Guidetti CS, Usai P, Cesari P, Pelli MA, Loperfido S, Volta U, Calabró A, Certo M (2001) Lancet 358:356–361

Contamine AS, Abecassis J, Morel MH, Vergnes B, Verel A (1995) Cereal Chem 72:516–522

Chevallier S, Colonna P, Della Valle G, Lourdin D (2000) J Cereal Sci 31:241–252

Chevallier S, Della Valle G, Colonna P, Broyart B, Trystram G (2002) J Cereal Sci 35:1-10

Maache-Rezzoug Z, Bouvier JM, Allaf K, Patras C (1998) J Food Eng 35:23–42

Stauffer CE (1998) Cereal Foods World 43:120–126

Wehrle K, Gallagher E, Neville DP, Keogh MK, Arendt EK (1999) Eur Food Res Technol 208:388–393

Munns RJ (1991) CSIRO Food Res Q 51:23–28

O'Brien C (2001) Development and incorporation of microencapsulated high fat powders into cereal products and investigation of their effects on product quality. PhD Thesis, University College Cork, Department of Food Science, Food Technology and Nutrition, Cork, Ireland
Acknowledgements
This project was funded by the Irish government under the National Development Plan, 2000-2006. The authors thank Charmaine I. Clarke for various useful hints, Tom Hannon for his continuous support and Kieran Keogh and Denis P. Neville for the supply of the microencapsulated high fat powder. The cooperation of Prof. Dr.-Ing. R. Scherer, Fachhochschule Fulda, is gratefully acknowledged.
About this article
Cite this article
Schober, T.J., O'Brien, C.M., McCarthy, D. et al. Influence of gluten-free flour mixes and fat powders on the quality of gluten-free biscuits. Eur Food Res Technol 216, 369–376 (2003). https://doi.org/10.1007/s00217-003-0694-3
Received:

Published:

Issue Date:

DOI: https://doi.org/10.1007/s00217-003-0694-3
Keywords