Abstract
Three-dimensional (3D) mass spectrometry imaging (MSI) has become a growing frontier as it has the potential to provide a 3D representation of analytes in a label-free, untargeted, and chemically specific manner. The most common 3D MSI is accomplished by the reconstruction of 2D MSI from serial cryosections; however, this presents significant challenges in image alignment and registration. An alternative method would be to sequentially image a sample by consecutive ablation events to create a 3D image. In this study, we describe the use of infrared matrix-assisted laser desorption electrospray ionization (IR-MALDESI) in ablation-based 3D MSI for analyses of lipids within fresh frozen skin tissue. Depth resolution using different laser energy levels was explored with a confocal laser scanning microscope to establish the imaging parameters for skin. The lowest and highest laser energy level resulted in a depth resolution of 7 μm and 18 μm, respectively. A total of 594 lipids were putatively detected and detailed lipid profiles across different skin layers were revealed in a 56-layer 3D imaging experiment. Correlated with histological information, the skin structure was characterized with differential lipid distributions with a lateral resolution of 50 μm and a z resolution of 7 μm.
Graphical abstract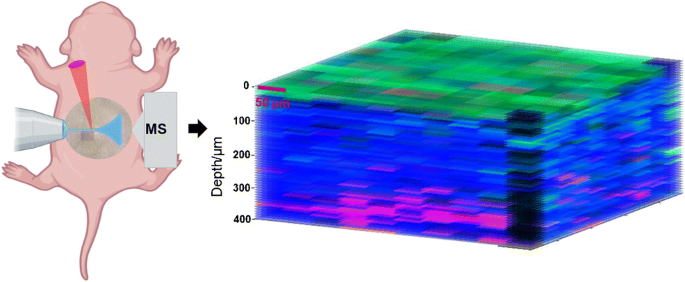 Access options
Buy single article
Instant access to the full article PDF.
USD 39.95
Price excludes VAT (USA)
Tax calculation will be finalised during checkout.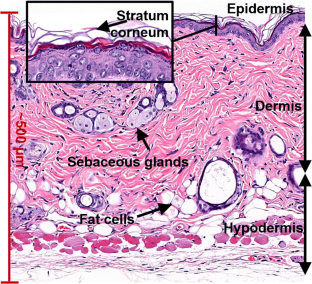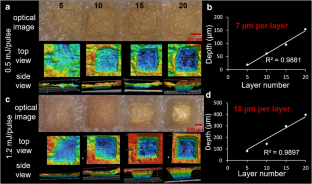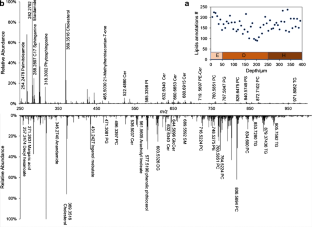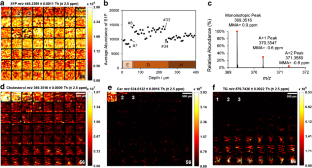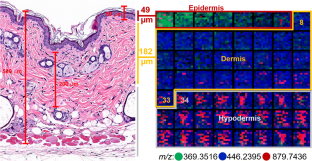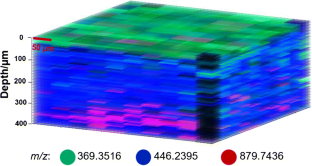 Acknowledgments
The authors thank Professor Rob Smart for providing the mice used in this study and Professor Erin S. Baker for thoughtful discussions and advice about lipids annotations. The authors gratefully acknowledge the financial support received from NIH (R01GM087964) and North Carolina State University. Research reported in this publication was supported in part by NIEHS under award number P30ES025128. This work was performed in part by the Molecular Education, Technology and Research Innovation Center (METRIC) at NC State University, which is supported by the State of North Carolina. Measurements using the confocal laser scanning microscope were performed at the Analytical Instrumentation Facility (AIF) at North Carolina State University, which is supported by the State of North Carolina and the National Science Foundation (award number ECCS-1542015).
Ethics declarations
All animal husbandry, care, and experimentation was conducted per NIH guidelines and approved by the NCSU Institutional IACUC committee (17-102B).
Competing interests
The authors declare that they have no competing interests.
Additional information
Published in the topical collection Mass Spectrometry Imaging 2.0 with guest editors Shane R. Ellis and Tiffany Porta Siegel.
Publisher's note
Springer Nature remains neutral with regard to jurisdictional claims in published maps and institutional affiliations.
About this article
Cite this article
Bai, H., Linder, K.E. & Muddiman, D.C. Three-dimensional (3D) imaging of lipids in skin tissues with infrared matrix-assisted laser desorption electrospray ionization (MALDESI) mass spectrometry. Anal Bioanal Chem 413, 2793–2801 (2021). https://doi.org/10.1007/s00216-020-03105-6
Received:

Revised:

Accepted:

Published:

Issue Date:

DOI: https://doi.org/10.1007/s00216-020-03105-6
Keywords