Abstract
The "A-type" proanthocyanidins in cranberry fruit (Vaccinium macrocarpon Ait.) are bioactive components associated with prevention of urinary tract infections (UTI). Cranberry juice, fruit (fresh and dried), functional foods, and cranberry dietary supplements are promoted for prevention of UTI and for maintenance of urinary tract health (UTH), on the basis of their content of cranberry proanthocyanidins (c-PAC) with "A-type" interflavan bonds. With increasing consumer use of cranberries for maintenance of UTH and an expanding number of commercial cranberry products of different types, the availability of unified methods for measuring levels of c-PAC is important. This review discusses quantitative and qualitative analysis of c-PAC with "A-type" interflavan bonds in relation to their biological activity for UTI prevention. The integrity (including authenticity, standardization, efficacy, and safety) of cranberry fruit, juices, and dietary supplements may now be measured by using recent advances in mass spectrometry, liquid chromatography, production of c-PAC standards, and improved simple quantitative techniques.
This is a preview of subscription content,
to check access.
Access this article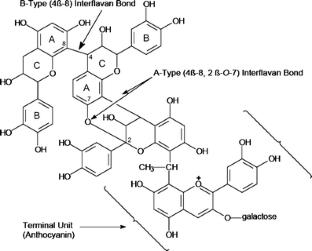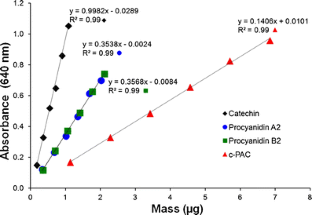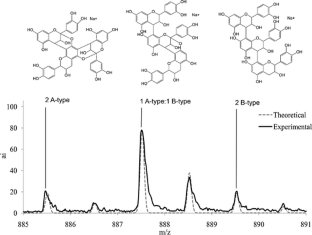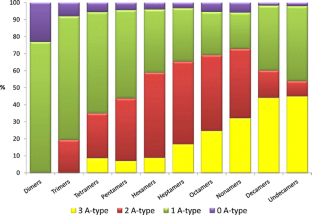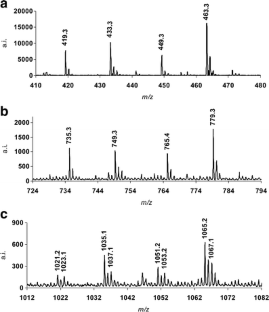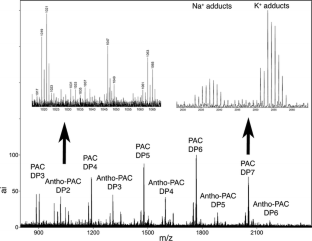 Similar content being viewed by others
References
Foxman B (2002) Epidemiology of urinary tract infections: incidence, morbidity, and economic costs. Am J Med 113(1, Supplement 1):5–13

Howell AB, Reed JD, Krueger CG, Winterbottom R, Cunningham DG, Leahy M (2005) A-type cranberry proanthocyanidins and uropathogenic bacterial anti-adhesion activity. Phytochemistry 66(18):2281–2291

Foo LY, Lu Y, Howell AB, Vorsa N (2000) A-Type Proanthocyanidin trimers from cranberry that inhibit adherence of Uropathogenic P-Fimbriated Escherichia coli. J Nat Prod 63(9):1225–1228. doi:10.1021/np000128u

Guay DRP (2009) Cranberry and urinary tract infections. Drugs 69(7):775–807, 710.2165/00003495-200969070-200900002

Howell AB (2007) Bioactive compounds in cranberries and their role in prevention of urinary tract infections. Mol Nutr Food Res 51(6):732–737. doi:10.1002/mnfr.200700038

Beachey EH (1981) Bacterial Adherence: adhesin-receptor interactions mediating the attachment of bacteria to mucosal surfaces. J Infect Dis 143(3):325–345

Gupta A, Dwivedi M, Mahdi AA, Gowda GAN, Khetrapal CL, Bhandari M (2012) Inhibition of adherence of multi-drug resistant E. coli by proanthocyanidin. Urol Res 40(2):143–150. doi:10.1007/s00240-011-0398-2

Gupta K, Chou MY, Howell A, Wobbe C, Grady R, Stapleton AE (2007) Cranberry products inhibit adherence of P-Fimbriated Escherichia coli to primary cultured bladder and vaginal epithelial cells. J Urol 177(6):2357–2360

Di Martino P, Agniel R, David K, Templer C, Gaillard J, Denys P, Botto H (2006) Reduction of Escherichia coli adherence to uroepithelial bladder cells after consumption of cranberry juice: a double-blind randomized placebo-controlled cross-over trial. World J Urol 24(1):21–27. doi:10.1007/s00345-005-0045-z

Valentová K, Stejskal D, Bednář P, Vostálová J, Číhalík Č, Večeřová R, Koukalová D, Kolář M, Reichenbach R, Škňouřil L, Ulrichová J, Šimánek V (2007) Biosafety, antioxidant status, and metabolites in urine after consumption of dried cranberry juice in healthy women: A Pilot double-blind placebo-controlled trial. J Agric Food Chem 55(8):3217–3224. doi:10.1021/jf0636014

Lavigne JP, Bourg G, Combescure C, Botto H, Sotto A (2008) In-vitro and in-vivo evidence of dose-dependent decrease of uropathogenic Escherichia coli virulence after consumption of commercial Vaccinium macrocarpon (cranberry) capsules. Clin Microbiol Infect 14(4):350–355. doi:10.1111/j.1469-0691.2007.01917.x

Greenberg JA, Newmann SJ, Howell AB (2005) Consumption of sweetened dried cranberries versus unsweetened raisins for inhibition of uropathogenic Escherichia coli adhesion in human urine: a pilot study. J Altern Complement Med 11(5):875–878. doi:10.1089/acm.2005.11.875

Howell A, Botto H, Combescure C, Blanc-Potard A-B, Gausa L, Matsumoto T, Tenke P, Sotto A, Lavigne J-P (2010) Dosage effect on uropathogenic Escherichia coli anti-adhesion activity in urine following consumption of cranberry powder standardized for proanthocyanidin content: a multicentric randomized double blind study. BMC Infect Dis 10(1):94

Zampariello CA, McKay DL, Dolnikowski G, Blumberg J, Chen C-YO (2012) Determination of cranberry proanthocyanidin A2 in human plasma and urine using LC–MS/MS. FASEB J 26(1_MeetingAbstracts):124–128

Pappas E, Schaich KM (2009) Phytochemicals of cranberries and cranberry products: characterization, potential health effects, and processing stability. Crit Rev Food Sci Nutr 49(9):741–781

Hagerman AE, Butler LG (1981) The specificity of proanthocyanidin–protein interactions. J Biol Chem 256(9):4494–4497

Mehansho H, Butler LG, Carlson DM (1987) Dietary tannins and salivary proline-rich proteins - Interactions, induction, and defense-mechanisms. Annu Rev Nutr 7:423–440. doi:10.1146/annurev.nutr.7.1.423

Mehansho H, Ann DK, Butler LG, Rogler J, Carlson DM (1987) Induction of proline-rich proteins in hamster salivary-glands by isoproterenol and an unusual growth-inhibition by tannins. J Biol Chem 262(25):12344–12350

Mehansho H, Clements S, Sheares BT, Smith S, Carlson DM (1985) Induction of proline-rich glycoprotein-synthesis in mouse salivary-glands by isoproterenol by tannins. J Biol Chem 260(7):4418–4423

Gonthier M-P, Donovan JL, Texier O, Felgines C, Remesy C, Scalbert A (2003) Metabolism of dietary procyanidins in rats. Free Radic Biol Med 35(8):837–844

Reed JD (1995) Nutritional toxicology of tannins and related polyphenols in forage legumes. J Anim Sci 73(5):1516–1528

Scalbert A, Deprez S, Mila I, Albrecht AM, Huneau JF, Rabot S (2000) Proanthocyanidins and human health: systemic effects and local effects in the gut. Biofactors 13(1–4):115–120

Pierre JF, Heneghan AF, Feliciano RP, Shanmuganayagam D, Roenneburg DA, Krueger CG, Reed JD, Kudsk KA (2012) Cranberry proanthocyanidins improve the gut mucous layer morphology and function in mice receiving elemental enteral nutrition. J Parenter Enter Nutr. doi:10.1177/0148607112463076

Scalbert A, Manach C, Morand C, Rémésy C, Jiménez L (2005) Dietary polyphenols and the prevention of diseases. Crit Rev Food Sci Nutr 45(4):287–306. doi:10.1080/1040869059096

Cos P, De Bruyne T, Hermans N, Apers S, Vanden Berghe D, Vlietinck AJ (2004) Proanthocyanidins in health care: current and new trends. Curr Med Chem 11(10):1345–1359

Wang CFCCN et al (2012) Cranberry-containing products for prevention of urinary tract infections in susceptible populations: a systematic review and meta-analysis of randomized controlled trials. Arch Intern Med 172(13):988–996

Reed JD, Krueger CG, Vestling MM (2005) MALDI-TOF mass spectrometry of oligomeric food polyphenols. Phytochemistry 66(18):2248–2263. doi:10.1016/j.phytochem.2005.05.015

Prior RL, Fan E, Ji H, Howell A, Nio C, Payne MJ, Reed J (2010) Multi-laboratory validation of a standard method for quantifying proanthocyanidins in cranberry powders. J Sci Food Agric 90(9):1473–1478. doi:10.1002/jsfa.3966

Treutter D (1989) Chemical reaction detection of catechins and proanthocyanidins with 4-dimethylaminocinnamaldehyde. J Chromatogr A 467:185–193

Wallace TC, Giusti MM (2010) Evaluation of parameters that affect the 4-Dimethylaminocinnamaldehyde Assay for Flavanols and Proanthocyanidins. J Food Sci 75(7):C619–C625. doi:10.1111/j.1750-3841.2010.01734.x

Hümmer W, Schreier P (2008) Analysis of proanthocyanidins. Mol Nutr Food Res 52(12):1381–1398. doi:10.1002/mnfr.200700463

Payne MJ, Hurst WJ, Stuart DA, Ou B, Fan E, Ji H, Kou Y (2010) Determination of total procyanidins in selected chocolate and confectionery products using DMAC. J AOAC Int 93(1):89–96

Marles MAS, Ray H, Gruber MY (2003) New perspectives on proanthocyanidin biochemistry and molecular regulation. Phytochemistry 64(2):367–383

de Pascual-Teresa S, Treutter D, Rivas-Gonzalo JC, Santos-Buelga C (1998) Analysis of flavanols in beverages by high-performance liquid chromatography with chemical reaction detection. J Agric Food Chem 46(10):4209–4213. doi:10.1021/jf980255k

Treutter D, Feucht W, Santos-Buelga C (1994) Determination of catechins and procyanidins in plant extracts - a comparison of methods. Acta Horticult 381(II):789–796

McMurrough I, McDowell J (1978) Chromatographic separation and automated analysis of flavanols. Anal Biochem 91(1):92–100

Abrahams S, Tanner GJ, Larkin PJ, Ashton AR (2002) Identification and biochemical characterization of mutants in the proanthocyanidin pathway in Arabidopsis. Plant Physiol 130(2):561–576. doi:10.1104/pp.006189

Abeynayake SW, Panter S, Mouradov A, Spangenberg G (2011) A high resolution method for the localization of proanthocyanidins in plant tissues. Plant Methods 7(1):13

Feliciano RP, Shea MP, Shanmuganayagam D, Krueger CG, Howell AB, Reed JD (2012) Comparison of isolated cranberry (Vaccinium macrocarpon Ait.) Proanthocyanidins to Catechin and Procyanidins A2 and B2 for Use as Standards in the 4-(Dimethylamino)cinnamaldehyde Assay. J Agric Food Chem 60(18):4578–4585. doi:10.1021/jf3007213

Waterman PG, Mole S (1994) Analysis of phenolic plant metabolites. Blackwell Scientific

Martin KR, Krueger CG, Rodriquez G, Dreher M, Reed JD (2009) Development of a novel pomegranate standard and new method for the quantitative measurement of pomegranate polyphenols. J Sci Food Agric 89(1):157–162. doi:10.1002/jsfa.3423

Karonen M, Leikas A, Loponen J, Sinkkonen J, Ossipov V, Pihlaja K (2007) Reversed-phase HPLC–ESI–MS analysis of birch leaf proanthocyanidins after their acidic degradation in the presence of nucleophiles. Phytochem Anal 18(5):378–386. doi:10.1002/pca.992

Tarascou I, Mazauric J-P, Meudec E, Souquet J-M, Cunningham D, Nojeim S, Cheynier V, Fulcrand H (2011) Characterisation of genuine and derived cranberry proanthocyanidins by LC–ESI–MS. Food Chem 128(3):802–810

Spencer P, Sivakumaran S, Fraser K, Foo LY, Lane GA, Edwards PJB, Meagher LP (2007) Isolation and characterisation of procyanidins from Rumex obtusifolius. Phytochem Anal 18(3):193–203. doi:10.1002/pca.967

Kennedy JA, Hayasaka Y, Vidal S, Waters EJ, Jones GP (2001) Composition of grape skin proanthocyanidins at different stages of berry development. J Agric Food Chem 49(11):5348–5355. doi:10.1021/jf010758h

Foo LY, Lu Y, Howell AB, Vorsa N (2000) The structure of cranberry proanthocyanidins which inhibit adherence of uropathogenic P-fimbriated Escherichia coli in vitro. Phytochemistry 54(2):173–181

Kimura H, Ogawa S, Akihiro T, Yokota K (2011) Structural analysis of A-type or B-type highly polymeric proanthocyanidins by thiolytic degradation and the implication in their inhibitory effects on pancreatic lipase. J Chromatogr A 1218(42):7704–7712

Koerner JL, Hsu VL, Lee J, Kennedy JA (2009) Determination of proanthocyanidin A2 content in phenolic polymer isolates by reversed-phase high-performance liquid chromatography. J Chromatogr A 1216(9):1403–1409

Zhou H-C, Lin Y-M, Wei S-D, Tam NF-y (2011) Structural diversity and antioxidant activity of condensed tannins fractionated from mangosteen pericarp. Food Chem 129(4):1710–1720

Venter PB, Sisa M, van der Merwe MJ, Bonnet SL, van der Westhuizen JH (2012) Analysis of commercial proanthocyanidins. Part 1: the chemical composition of quebracho (Schinopsis lorentzii and Schinopsis balansae) heartwood extract. Phytochemistry 73:95–105. doi:10.1016/j.phytochem.2011.10.006

Matthews S, Mila I, Scalbert A, Pollet B, Lapierre C, Hervé du Penhoat CLM, Rolando C, Donnelly DMX (1997) Method for estimation of proanthocyanidins based on their acid Depolymerization in the Presence of Nucleophiles. J Agric Food Chem 45(4):1195–1201. doi:10.1021/jf9607573

Hammerstone JF, Lazarus SA, Mitchell AE, Rucker R, Schmitz HH (1999) Identification of procyanidins in cocoa (Theobroma cacao) and chocolate using high-performance liquid chromatography/mass spectrometry. J Agric Food Chem 47(2):490–496. doi:10.1021/jf980760h

Hammerstone JF, Lazarus SA, Schmitz HH (2000) Procyanidin content and variation in some commonly consumed foods. J Nutr 130(8):2086S–2092S

Guyot S, Doco T, Souquet JM, Moutounet M, Drilleau JF (1997) Characterization of highly polymerized procyanidins in cider apple (Malus sylvestris var kermerrien) skin and pulp. Phytochemistry 44(2):351–357. doi:10.1016/s0031-9422(96)00480-3

Lazarus SA, Adamson GE, Hammerstone JF, Schmitz HH (1999) High-performance liquid chromatography/mass spectrometry analysis of proanthocyanidins in foods and beverages. J Agric Food Chem 47(9):3693–3701. doi:10.1021/jf9813642

Sarnoski PJ, Johnson JV, Reed KA, Tanko JM, O'Keefe SF (2012) Separation and characterisation of proanthocyanidins in Virginia type peanut skins by LC–MS(n). Food Chem 131(3):927–939. doi:10.1016/j.foodchem.2011.09.081

Rzeppa S, Von Bargen C, Bittner K, Humpf H-U (2011) Analysis of Flavan-3-ols and Procyanidins in food samples by reversed phase high-performance liquid chromatography coupled to electrospray ionization tandem mass spectrometry (RP-HPLC–ESI–MS/MS). J Agric Food Chem 59(19):10594–10603. doi:10.1021/jf202697j

Cuevas-Rodríguez EO, Yousef GG, García-Saucedo PA, López-Medina J, Paredes-López O, Lila MA (2010) Characterization of Anthocyanins and Proanthocyanidins in Wild and Domesticated Mexican Blackberries (Rubus spp.). J Agric Food Chem 58(12):7458–7464. doi:10.1021/jf101485r

Li H-J, Deinzer ML (2008) The mass spectral analysis of isolated hops A-type proanthocyanidins by electrospray ionization tandem mass spectrometry. J Mass Spectrom 43(10):1353–1363. doi:10.1002/jms.1411

Pati S, Losito I, Gambacorta G, Notte EL, Palmisano F, Zambonin PG (2006) Simultaneous separation and identification of oligomeric procyanidins and anthocyanin-derived pigments in raw red wine by HPLC–UV–ESI–MSn. J Mass Spectrom 41(7):861–871. doi:10.1002/jms.1044

Hayasaka Y, Waters EJ, Cheynier V, Herderich MJ, Vidal S (2003) Characterization of proanthocyanidins in grape seeds using electrospray mass spectrometry. Rapid Commun Mass Spectrom 17(1):9–16. doi:10.1002/rcm.869

Appeldoorn MM, Vincken J-P, Sanders M, Hollman PCH, Gruppen H (2009) Combined normal-phase and reversed-phase liquid chromatography/ESI-MS as a tool to determine the molecular diversity of A-type procyanidins in peanut skins. J Agric Food Chem 57(14):6007–6013. doi:10.1021/jf9010092

Xu SF, Zou B, Yang J, Yao P, Li CM (2012) Characterization of a highly polymeric proanthocyanidin fraction from persimmon pulp with strong Chinese cobra PLA(2) inhibition effects. Fitoterapia 83(1):153–160. doi:10.1016/j.fitote.2011.10.005

Wallace TC, Giusti MM (2010) Extraction and normal-phase HPLC–Fluorescence–Electrospray MS Characterization and quantification of procyanidins in cranberry extracts. J Food Sci 75(8):C690–C696. doi:10.1111/j.1750-3841.2010.01799.x

Adamson GE, Lazarus SA, Mitchell AE, Prior RL, Cao GH, Jacobs PH, Kremers BG, Hammerstone JF, Rucker RB, Ritter KA, Schmitz HH (1999) HPLC method for the quantification of procyanidins in cocoa and chocolate samples and correlation to total antioxidant capacity. J Agric Food Chem 47(10):4184–4188. doi:10.1021/jf990317m

Montaudo G, Samperi F (2002) Mass spectrometry of oligomers, 1st edn. CRC Press, Boca Raton

Yang Y, Chien MJ (2000) Characterization of grape procyanidins using high-performance liquid chromatography/mass spectrometry and matrix-assisted laser desorption/ionization time-of-flight mass spectrometry. J Agric Food Chem 48(9):3990–3996. doi:10.1021/jf00031q

Krueger CG, Dopke NC, Treichel PM, Folts J, Reed JD (2000) Matrix-assisted laser desorption/ionization time-of-flight mass spectrometry of Polygalloyl Polyflavan-3-ols in grape seed extract. J Agric Food Chem 48(5):1663–1667. doi:10.1021/jf990534n

Krueger CG, Vestling MM, Reed J, D (2004) Matrix-Assisted Laser Desorption-Ionization Time-of-Flight Mass Spectrometry of Anthocyanin-poly-flavan-3-ol Oligomers in Cranberry Fruit (Vaccinium macrocarpon, Ait.) and Spray-Dried Cranberry Juice. In: Red Wine Color, vol 886. ACS Symposium Series, vol 886. American Chemical Society, pp 232–246. doi:doi:10.1021/bk-2004-0886.ch014

Neto CC (2006) MALDITOF MS characterization of proanthocyanidins from cranberry fruit Vaccinium macrocarpon that inhibit tumor cell growth and matrix metalloproteinase expression in vitro. J Sci Food Agric 86:18–25

Li C, Leverence R, Trombley JD, Xu S, Yang J, Tian Y, Reed JD, Hagerman AE (2010) High molecular weight persimmon (Diospyros kaki L.) Proanthocyanidin: a highly Galloylated, A-linked tannin with an unusual flavonol terminal unit, myricetin. J Agric Food Chem 58(16):9033–9042. doi:10.1021/jf102552b

Afaq F, Saleem M, Krueger CG, Reed JD, Mukhtar H (2005) Anthocyanin- and hydrolyzable tannin-rich pomegranate fruit extract modulates MAPK and NF-kappa B pathways and inhibits skin tumorigenesis in CD-1 mice. Int J Cancer 113(3):423–433. doi:10.1002/ijc.20587

Prodanov M, Garrido I, Vacas V, Lebrón-Aguilar R, Dueñas M, Gómez-Cordovés C, Bartolomé B (2008) Ultrafiltration as alternative purification procedure for the characterization of low and high molecular-mass phenolics from almond skins. Anal Chim Acta 609(2):241–251

Mateos-Martín M, Fuguet E, Quero C, Pérez-Jiménez J, Torres J (2012) New identification of proanthocyanidins in cinnamon (Cinnamomum zeylanicum L.) using MALDI-TOF/TOF mass spectrometry. Anal Bioanal Chem 402(3):1327–1336. doi:10.1007/s00216-011-5557-3

Singh AP, Singh RK, Kim KK, Satyan KS, Nussbaum R, Torres M, Brard L, Vorsa N (2009) Cranberry proanthocyanidins are cytotoxic to human cancer cells and sensitize platinum-resistant ovarian cancer cells to paraplatin. Phytother Res 23(8):1066–1074. doi:10.1002/ptr.2667

Saad H, Charrier-El Bouhtoury F, Pizzi A, Rode K, Charrier B, Ayed N (2012) Characterization of pomegranate peels tannin extractives. Ind Crop Prod 40:239–246. doi:10.1016/j.indcrop.2012.02.038

Patel KD, Scarano FJ, Kondo M, Hurta RAR, Neto CC (2011) Proanthocyanidin-rich extracts from cranberry fruit (Vaccinium macrocarpon Ait.) selectively inhibit the growth of human pathogenic fungi Candida spp. and Cryptococcus neoformans. J Agric Food Chem 59(24):12864–12873. doi:10.1021/jf2035466

Hanton SD (2001) Mass spectrometry of polymers and polymer surfaces. Chem Rev 101(2):527–569. doi:10.1021/cr9901081

Feliciano RP, Krueger CG, Shanmuganayagam D, Vestling MM, Reed JD (2012) Deconvolution of matrix-assisted laser desorption/ionization time-of-flight mass spectrometry isotope patterns to determine ratios of A-type to B-type interflavan bonds in cranberry proanthocyanidins. Food Chem 135(3):1485–1493

Asenstorfer RE, Hayasaka Y, Jones GP (2001) Isolation and structures of oligomeric wine pigments by bisulfite-mediated ion-exchange chromatography. J Agric Food Chem 49(12):5957–5963. doi:10.1021/jf011261a

Hayasaka Y, Asenstorfer RE (2002) Screening for potential pigments derived from anthocyanins in red wine using nanoelectrospray tandem mass spectrometry. J Agric Food Chem 50(4):756–761. doi:10.1021/jf010943v

Remy-Tanneau S, Le Guerneve C, Meudec E, Cheynier V (2003) Characterization of a colorless anthocyanin-flavan-3-ol dimer containing both carbon-carbon and ether interflavanoid linkages by NMR and mass spectrometry. J Agric Food Chem 51(12):3592–3597. doi:10.1021/jf021227b

Mateus N, Sd P-T, Rivas-Gonzalo JC, Santos-Buelga C, de Freitas V (2002) Structural diversity of anthocyanin-derived pigments in port wines. Food Chem 76(3):335–342

Kennedy JA, Matthews MA, Waterhouse AL (2002) Effect of maturity and vine water status on grape skin and wine flavonoids. Am J Enol Viticult 53(4):268–274

Wildenradt HL, Singleton VL (1974) The production of aldehydes as a result of oxidation of polyphenolic compounds and its relation to wine aging. Am J Enol Viticult 25(2):119–126

Timberlake CF, Bridle P (1976) Interactions between anthocyanins, phenolic compounds, and acetaldehyde and their significance in red wines. Am J Enol Viticult 27(3):97–105

Remy S, Fulcrand H, Labarbe B, Cheynier V, Moutounet M (2000) First confirmation in red wine of products resulting from direct anthocyanin–tannin reactions. J Sci Food Agric 80(6):745–751. doi:10.1002/(sici)1097-0010(20000501)80:6<745::aid-jsfa611>3.0.co;2-4

Shoji T, Goda Y, Toyoda M, Yanagida A, Kanda T (2002) Characterization and structures of anthocyanin pigments generated in rose cider during vinification. Phytochemistry 59(2):183–189. doi:10.1016/s0031-9422(01)00427-7

Shoji T, Yanagida A, Kanda T (1999) Gel permeation chromatography of anthocyanin pigments from rose cider and red wine. J Agric Food Chem 47(7):2885–2890. doi:10.1021/jf981311k

Rivas-Gonzalo JC, Bravo-Haro S, Santos-Buelga C (1995) Detection of compounds formed through the reaction of Malvidin 3-monoglucoside and catechin in the presence of acetaldehyde. J Agric Food Chem 43(6):1444–1449. doi:10.1021/jf00054a006

Dallas C, Ricardo-da-Silva JM, Laureano O (1996) Interactions of oligomeric procyanidins in model wine solutions containing malvidin-3-glucoside and acetaldehyde. J Sci Food Agric 70(4):493–500. doi:10.1002/(sici)1097-0010(199604)70:4<493::aid-jsfa528>3.0.co;2-7

Saucier C, Little D, Glories Y (1997) First evidence of acetaldehyde-flavanol condensation products in red wine. Am J Enol Viticult 48(3):370–373

Es-Safi NE, Fulcrand H, Cheynier V, Moutounet M (1999) Studies on the acetaldehyde-induced condensation of (−)-epicatechin and malvidin 3-O-glucoside in a model solution system. J Agric Food Chem 47(5):2096–2102. doi:10.1021/jf9806309

Li S, Xiao J, Chen L, Hu C, Chen P, Xie B, Sun Z (2012) Identification of A-series oligomeric procyanidins from pericarp of Litchi chinensis by FT-ICR-MS and LC-MS. Food Chem 135(1):31–38

Barkauskas DA, Kronewitter SR, Lebrilla CB, Rocke DM (2009) Analysis of MALDI FT-ICR mass spectrometry data: a time series approach. Anal Chim Acta 648(2):207–214

Hui YH, Barta J, Cano MP, Gusek TW, Sidhu JS, Sinha NK Handbook of Fruits and Fruit Processing. In. John Wiley & Sons, pp 369–390

Kreuzwieser J, Schnitzler JP, Steinbrecher R (1999) Biosynthesis of organic compounds emitted by plants. Plant Biol 1(2):149–159. doi:10.1055/s-2007-978501

Fulcrand H, Atanasova V, Salas E, Cheynier V (2004) The fate of anthocyanins in wine: are there determining factors? ACS Symposium, Uncovering the Mysteries of Red Wine Pigments 886:68–88

Hui YH, Barta J, Cano MP, Gusek TW, Sidhu JS, Sinha NK Handbook of Fruits and Fruit Processing. John Wiley & Sons, pp 59–79
Additional information
Published in the topical collection Functional Foods and Dietary Supplements with guest editors Melissa M. Phillips and Catherine A. Rimmer.
About this article
Cite this article
Krueger, C.G., Reed, J.D., Feliciano, R.P. et al. Quantifying and characterizing proanthocyanidins in cranberries in relation to urinary tract health. Anal Bioanal Chem 405, 4385–4395 (2013). https://doi.org/10.1007/s00216-013-6750-3
Received:

Revised:

Accepted:

Published:

Issue Date:

DOI: https://doi.org/10.1007/s00216-013-6750-3
Keywords