Targeted analysis of glycomics liquid chromatography/mass spectrometry data
Abstract
Hydrophilic interaction chromatography (HILIC) liquid chromatography/mass spectrometry (LC/MS) is appropriate for all native and reductively aminated glycan classes. HILIC carries the advantage that retention times vary predictably according to oligosaccharide composition. Chromatographic conditions are compatible with sensitive and reproducible glycomics analysis of large numbers of samples. The data are extremely useful for quantitative profiling of glycans expressed in biological tissues. With these analytical developments, the rate-limiting factor for widespread use of HILIC LC/MS in glycomics is the analysis of the data. In order to eliminate this problem, a Java-based open source software tool, Manatee, was developed for targeted analysis of HILIC LC/MS glycan datasets. This tool uses user-defined lists of compositions that specify the glycan chemical space in a given biological context. The program accepts high-resolution LC/MS data using the public mzXML format and is capable of processing a large data file in a few minutes on a standard desktop computer. The program allows mining of HILIC LC/MS data with an output compatible with multivariate statistical analysis. It is envisaged that the Manatee tool will complement more computationally intensive LC/MS processing tools based on deconvolution and deisotoping of LC/MS data. The capabilities of the tool were demonstrated using a set of HILIC LC/MS data on organ-specific heparan sulfates.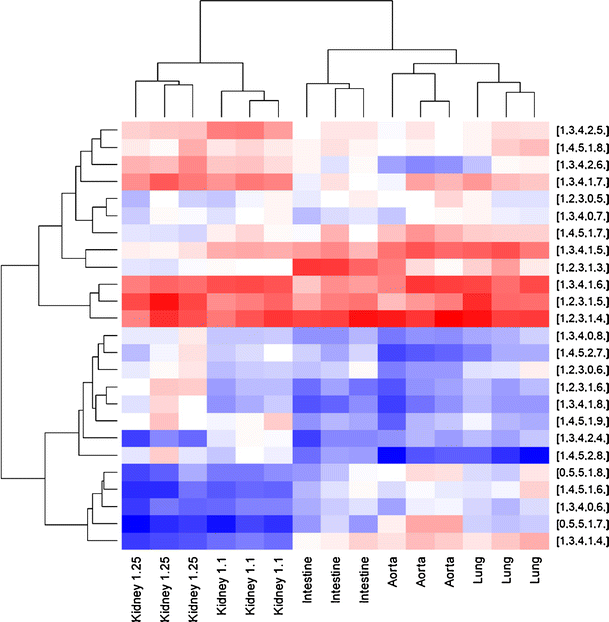 Keywords
Glycomics 
Glycosaminoglycan 
Heparan sulfate 
Mass spectrometry 
Bioinformatics 
Proteoglycan 
Notes
Acknowledgements
Matthew Walsh tested the Manatee program and provided helpful comments on the manuscript. Funding was provided by NIH grants P41RR10888 and R01HL098950 and by an NSF Integrative Graduate Education and Research Traineeship.
This research utilized the Isotope Distribution Calculator developed by the Pacific Northwest National Laboratory, supported by the NIH National Center for Research Resources (Grant RR018522), the W.R. Wiley Environmental Molecular Science Laboratory (a national scientific user facility sponsored by the US Department of Energy's Office of Biological and Environmental Research and located at PNNL), and the National Institute of Allergy and Infectious Diseases (NIH/DHHS through interagency agreement Y1-AI-4894-01). PNNL is operated by Battelle Memorial Institute for the US Department of Energy under contract DE-AC05-76RL0 1830.