Abstract
This paper reports use of a combination of Fourier-transform infrared (FTIR) spectroscopic imaging and desorption electrospray ionization linear ion-trap mass spectrometry (DESI MS) for characterization of counterfeit pharmaceutical tablets. The counterfeit artesunate antimalarial tablets were analyzed by both techniques. The results obtained revealed the ability of FTIR imaging in non-destructive micro-attenuated total reflection (ATR) mode to detect the distribution of all components in the tablet, the identities of which were confirmed by DESI MS. Chemical images of the tablets were obtained with high spatial resolution. The FTIR spectroscopic imaging method affords inherent chemical specificity with rapid acquisition of data. DESI MS enables high-sensitivity detection of trace organic compounds. Combination of these two orthogonal surface-characterization methods has great potential for detection and analysis of counterfeit tablets in the open air and without sample preparation.
Access options
Buy single article
Instant access to the full article PDF.
USD 39.95
Price excludes VAT (USA)
Tax calculation will be finalised during checkout.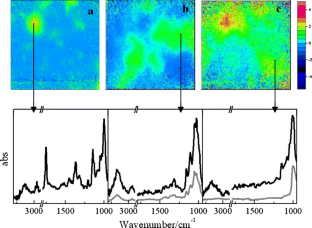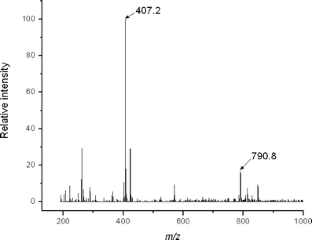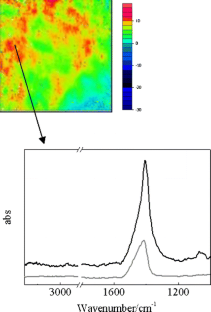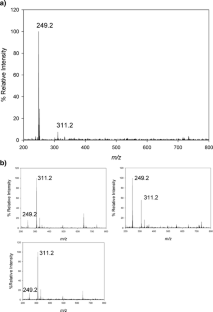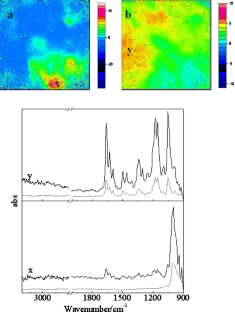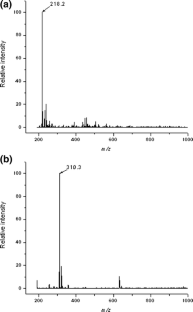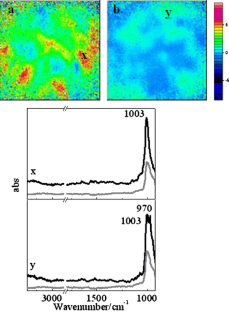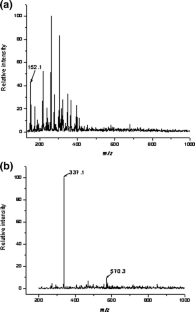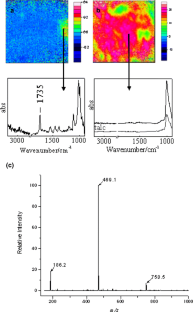 References
Cockburn R, Newton PN, Agyarko EK, Akunyili D, White NJ (2005) Plos Med 2:302–308

Newton PN, Green MD, Fernández FM, Day NJP, White NJ (2006) Lancet Infect Dis 6:602–613

Coghlan A (2006) New Sci 191:8–9

Deisingh AK (2005) Analyst 130:271

Kazarian SG, Chan KLA (2003) Macromolecules 36:9866–9872

van der Weerd J, Kazarian SG (2004) J Controlled Release 98:295–305

Chan KLA, Hammond SV, Kazarian SG (2003) Anal Chem 75:2140–2146

Chan KLA, Kazarian SG (2005) J Comb Chem 7:185–189

Ricci C, Chan KLA, Kazarian SG (2006) Appl Spectrosc 60:1013–1021

Chan KLA, Elkhider N, Kazarian SG (2005) Chem Eng Res Des 83:1303–1310

Rafferty DW, Koenig JL (2002) J Controlled Release 83:29–39

Newton PN, McGready R, Fernandez F, Green MD, Sunjio M, Bruneton C, Phanouvong S, Millet P, Whitty CJM, Talisuna AO, Proux S, Christophel EM, Malenga G, Singhasivanon P, Bojang K, Kaur H, Palmer K, Day NPJ, Greenwood BM, Nosten F, White NJ (2006) Plos Med 3:752–755

De Veij M, Vandenabeele P, Alter Hall K, Fernandez FM, Green MD, White NJ, Dondorp AM, Newton PN, Moens L (2006) J Raman Spectrosc, accepted for publication

Alter Hall K, Newton PN, Green MD, De Veij M, Vandenabeele P, Pizzanelli D, Mayxay M, Dondorp A, White NJ, Fernandez FM (2006) Am J Trop Med Hyg, accepted for publication

Newton P (2001) Lancet 358:246

Takats Z, Wiseman JM, Gologan B, Cooks RG (2004) Science 306:471–473

Fernández FM, Cody RB, Green MD, Hampton CY, McGready R, Sengaloundeth S, White NJ, Newton PN (2006) Chem Med Chem 1:702–705

Dondorp AM, Desakorn V, Pongtavornpinyo W, Sahassananda D, Silamut K, Chotivanich K, Newton PN, Pitisuttithum P, Smithyman AM, White NJ, Day NPJ (2005) Plos Med 2:788–797

Burka EM, Curbelo R (2000) US Patent 6, 141, 100

Kapetanaki S, Varotsis C (2001) J Med Chem 44:3150–3156

Kalasinsky VF, Jenkins HM, Johnson FB (2002) Vib Spectrosc 28:199–207

Stefansson M, Sjoberg PJR, Markides KE (1996) Anal Chem 68:1792–1797

Nyadong L, Newton PN, Green M, De Jesus V, Fernandez FM (2006) Anal Chem, in preparation
Acknowledgements
We thank EPSRC for support (Grant EP/C532678/1). L.N. thanks the US Pharmacopeia for a scholarship that supports his participation in this project. FMF thanks the Society of Analytical Chemists of Pittsburgh for a starter grant. We thank all those who collected samples, the Food and Drug Department and Food and Drug Quality Control Centre of the Ministry of Health, Lao PDR. The collection of samples was funded by the British Embassy, Bangkok, and the Wellcome Trust (UK). We thank Professors Nicholas White and Nicholas Day for their help.
About this article
Cite this article
Ricci, C., Nyadong, L., Fernandez, F.M. et al. Combined Fourier-transform infrared imaging and desorption electrospray-ionization linear ion-trap mass spectrometry for analysis of counterfeit antimalarial tablets. Anal Bioanal Chem 387, 551–559 (2007). https://doi.org/10.1007/s00216-006-0950-z
Received:

Revised:

Accepted:

Published:

Issue Date:

DOI: https://doi.org/10.1007/s00216-006-0950-z
Keywords
Fake drugs

Malaria

Chemical imaging

Mass spectrometry

Forensic

Artesunate