Abstract
Rationale
Classical psychedelics, including psilocybin and lysergic acid diethylamide (LSD), are under investigation as potential therapeutic agents in psychiatry. Whereas most studies utilize relatively high doses, there are also reports of beneficial effects of "microdosing," or repeated use of very low doses of these drugs. The behavioral and neural effects of these low doses are not fully understood.
Objectives
To examine the effects of LSD (13 μg and 26 μg) versus placebo on resting-state electroencephalography (EEG) and event-related potential (ERP) responses in healthy adults.
Methods
Twenty-two healthy men and women, 18 to 35 years old, participated in 3 EEG sessions in which they received placebo or LSD (13 μg and 26 μg) under double-blind conditions. During each session, participants completed drug effect and mood questionnaires at hourly intervals, and physiological measures were recorded. During expected peak drug effect, EEG recordings were obtained, including resting-state neural oscillations in scalp electrodes over default mode network (DMN) regions and P300, N170, and P100 ERPs evoked during a visual oddball paradigm.
Results
LSD dose-dependently reduced oscillatory power across delta, theta, alpha, beta, and gamma frequency bands during both eyes closed and eyes open resting conditions. During the oddball task, LSD dose-dependently reduced ERP amplitudes for P300 and N170 components and increased P100 latency. LSD also produced dose-related increases in positive mood, elation, energy, and anxiety and increased heart rate and blood pressure. On a measure of altered states of consciousness, LSD dose-dependently increased Blissful State, but not other indices of perceptual or sensory effects typical of psychedelic drugs. The subjective effects of the drug were not correlated with the EEG measures.
Conclusions
Low doses of LSD produced broadband cortical desynchronization over the DMN during resting state and reduced P300 and N170 amplitudes, patterns similar to those reported with higher doses of psychedelics. Notably, these neurophysiological effects raise the possibility that very low doses of LSD may produce subtle behavioral and perhaps therapeutic effects that do not rely on the full psychedelic experience.
Access options
Buy single article
Instant access to the full article PDF.
USD 39.95
Price includes VAT (USA)
Tax calculation will be finalised during checkout.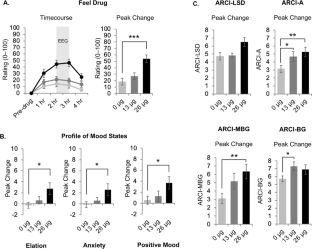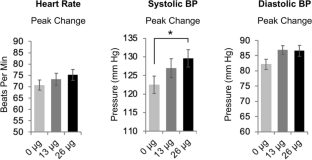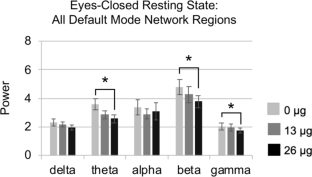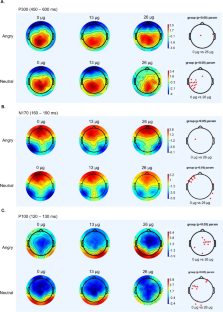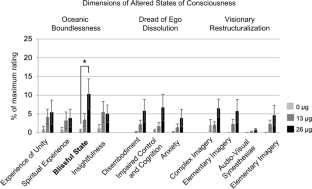 References
Aghajanian GK, Marek GJ (1997) Serotonin induces excitatory postsynaptic potentials in apical dendrites of neocortical pyramidal cells. Neuropharmacol 36:589–599

Albrecht MA, Roberts G, Price G, Lee J, Iyyalol R, Martin-Iverson MT (2016) The effects of dexamphetamine on the resting-state electroencephalogram and functional connectivity. Hum Brain Mapp 37:570–588

Beique JC, Imad M, Mladenovic L, Gingrich JA, Andrade R (2007) Mechanism of the 5-hydroxytryptamine 2A receptor-mediated facilitation of synaptic activity in prefrontal cortex. Proc Natl Acad Sci U S A 104:9870–9875

Bershad AK, Schepers ST, Bremmer MP, Lee R, de Wit H (2019) Acute subjective and behavioral effects of microdoses of lysergic acid diethylamide in healthy human volunteers. Biol Psychiatry 86:792–800

Bershad AK, Preller KH, Lee R, Keedy S, Wren-Jarvis J, Bremmer MP, de Wit H (2020) Preliminary report on the effects of a low dose of lsd on resting-state amygdala functional connectivity. Biol Psychiatry Cogn Neurosci Neuroimaging 5:461–467

Bravermanova A, Viktorinova M, Tyls F, Novak T, Androvicova R, Korcak J, Horacek J, Balikova M, Griskova-Bulanova I, Danielova D, Vlcek P, Mohr P, Brunovsky M, Koudelka V, Palenicek T (2018) Psilocybin disrupts sensory and higher order cognitive processing but not pre-attentive cognitive processing-study on P300 and mismatch negativity in healthy volunteers. Psychopharmacol (Berl) 235:491–503

Buschman TJ, Denovellis EL, Diogo C, Bullock D, Miller EK (2012) Synchronous oscillatory neural ensembles for rules in the prefrontal cortex. Neuron 76:838–846

Carhart-Harris RL, Friston KJ (2019) REBUS and the anarchic brain: toward a unified model of the brain action of psychedelics. Pharmacol Rev 71:316–344

Carhart-Harris RL, Erritzoe D, Williams T, Stone JM, Reed LJ, Colasanti A, Tyacke RJ, Leech R, Malizia AL, Murphy K, Hobden P, Evans J, Feilding A, Wise RG, Nutt DJ (2012) Neural correlates of the psychedelic state as determined by fMRI studies with psilocybin. Proc Natl Acad Sci U S A 109:2138–2143

Carhart-Harris RL et al (2016) Neural correlates of the LSD experience revealed by multimodal neuroimaging. Proc Natl Acad Sci U S A 113:4853–4858

Delorme A, Makeig S (2004) EEGLAB: an open source toolbox for analysis of single-trial EEG dynamics including independent component analysis. J Neurosci Methods 134:9–21

De Gregorio D, Enns JP, Nunez NA, Posa L, Gobbi G (2018) d-Lysergic acid diethylamide, psilocybin, and other classic hallucinogens: mechanism of action and potential therapeutic applications in mood disorders. Prog Brain Res 242:69–96

Dittrich A (1998) The standardized psychometric assessment of altered states of consciousness (ASCs) in humans. Pharmacopsychiatry 31(Suppl 2):80–84

Eckman P, Friesen W (1976) Pictures of facial affect. Consorting Psychologies' Press, Palo Alto CA; Folkman S, Chesney M, McKusick L, Ironson G, Johnson DS, Coates TJ (1991) Translating Coping Theory into an Intervention. The Social Context of Coping, S:239-260.

Erritzoe D, Frokjaer VG, Haugbol S, Marner L, Svarer C, Holst K, Baaré WF, Rasmussen PM, Madsen J, Paulson OB, Knudsen GM (2009) Brain serotonin 2A receptor binding: relations to body mass index, tobacco and alcohol use. Neuroimage 46:23–30

Fadiman J (2011) The psychedelic explorer's guide: safe, therapeutic, and sacred journeys: Inner Traditions/Bear.

Fadiman J, Korb S (2019) Might microdosing psychedelics be safe and beneficial? An Initial Exploration. J Psychoactive Drugs 51:118–122

Family N, Maillet EL, Williams LTJ, Krediet E, Carhart-Harris RL, Williams TM, Nichols CD, Goble DJ, Raz S (2020) Safety, tolerability, pharmacokinetics, and pharmacodynamics of low dose lysergic acid diethylamide (LSD) in healthy older volunteers. Psychopharmacol (Berl) 237:841–853

Fischman MW, Foltin RW (1991) Utility of subjective-effects measurements in assessing abuse liability of drugs in humans. Br J Addict 86:1563–1570

Gao C, Conte S, Richards JE, Xie W, Hanayik T (2019) The neural sources of N170: Understanding timing of activation in face-selective areas. Psychophysiology 56:e13336.

Gerhard DM, Pothula S, Liu RJ, Wu M, Li XY, Girgenti MJ, Taylor SR, Duman CH, Delpire E, Picciotto M, Wohleb ES, Duman RS (2020) GABA interneurons are the cellular trigger for ketamine's rapid antidepressant actions. J Clin Invest 130:1336–1349

Griffiths RR, Johnson MW, Carducci MA, Umbricht A, Richards WA, Richards BD, Cosimano MP, Klinedinst MA (2016) Psilocybin produces substantial and sustained decreases in depression and anxiety in patients with life-threatening cancer: a randomized double-blind trial. J Psychopharmacol 30:1181–1197

Grimm O, Kraehenmann R, Preller KH, Seifritz E, Vollenweider FX (2018) Psilocybin modulates functional connectivity of the amygdala during emotional face discrimination. Eur Neuropsychopharmacol 28:691–700

Haertzen CA, Hill HE, Belleville RE (1963) Development of the Addiction Research Center Inventory (Arci): selection of items that are sensitive to the effects of various drugs. Psychopharmacologia 4:155–166

Hutten N, Mason NL, Dolder PC, Theunissen EL, Holze F, Liechti ME, Feilding A, Ramaekers JG, Kuypers KPC (2020) Mood and cognition after administration of low LSD doses in healthy volunteers: A placebo controlled doseeffect finding study. Eur Neuropsychopharmacol 41:81–91

Johnstad PG (2018) Powerful substances in tiny amounts: an interview study of psychedelic microdosing. Nordisk Alkohol Nark 35:39–51

Kelly PH, Iversen LL (1975) LSD as an agonist at mesolimbic dopamine receptors. Psychopharmacologia 45:221–224

Klimesch W, Sauseng P, Hanslmayr S (2007) EEG alpha oscillations: the inhibition-timing hypothesis. Brain Res Rev 53:63–88

Kometer M, Pokorny T, Seifritz E, Volleinweider FX (2015) Psilocybin-induced spiritual experiences and insightfulness are associated with synchronization of neuronal oscillations. Psychopharmacol (Berl) 232:3663–3676

Kuypers KP, Ng L, Erritzoe D, Knudsen GM, Nichols CD, Nichols DE, Pani L, Soula A, Nutt D (2019) Microdosing psychedelics: more questions than answers? An overview and suggestions for future research. J Psychopharmacol 33:1039–1057

Kuypers KPC (2020) Microdosing with psychedelics: what do we know? Tijdschr Psychiatr 62:669–676

Lansbergen MM, Dumont GJ, van Gerven JM, Buitelaar JK, Verkes RJ (2011) Acute effects of MDMA (3,4-methylenedioxymethamphetamine) on EEG oscillations: alone and in combination with ethanol or THC (delta-9-tetrahydrocannabinol). Psychopharmacol (Berl) 213:745–756

Lebedev AV, Lovden M, Rosenthal G, Feilding A, Nutt DJ, Carhart-Harris RL (2015) Finding the self by losing the self: neural correlates of ego-dissolution under psilocybin. Hum Brain Mapp 36:3137–3153

Lebedev AV, Kaelen M, Lovden M, Nilsson J, Feilding A, Nutt DJ, Carhart-Harris RL (2016) LSD-induced entropic brain activity predicts subsequent personality change. Hum Brain Mapp 37:3203–3213

Lovibond PF, Lovibond SH (1995) The structure of negative emotional states: comparison of the depression anxiety stress scales (DASS) with the beck depression and anxiety inventories. Behav Res Ther 33:335–343

Luppi AI, Carhart-Harris RL, Roseman L, Pappas I, Menon DK, Stamatakis EA (2021) LSD alters dynamic integration and segregation in the human brain. Neuroimage 227:117653.

Martin WR, Sloan JW, Sapira JD, Jasinski DR (1971) Physiologic, subjective, and behavioral effects of amphetamine, methamphetamine, ephedrine, phenmetrazine, and methylphenidate in man. Clin Pharmacol Ther 12:245–258

McNair DM, Lorr M, Droppleman LF (1971) Manual profile of mood states.

Morean ME, de Wit H, King AC, Sofuoglu M, Rueger SY, O'Malley SS (2013) The drug effects questionnaire: psychometric support across three drug types. Psychopharmacol (Berl) 227:177–192

Mueller F, Lenz C, Dolder PC, Harder S, Schmid Y, Lang UE, Liechti ME, Borgwardt S (2017) Acute effects of LSD on amygdala activity during processing of fearful stimuli in healthy subjects. Transl Psychiatry 7:e1084

Muthukumaraswamy SD, Liley DT (2018) 1/f electrophysiological spectra in resting and drug-induced states can be explained by the dynamics of multiple oscillatory relaxation processes. Neuroimage 179:582–595

Muthukumaraswamy SD, Carhart-Harris RL, Moran RJ, Brookes MJ, Williams TM, Errtizoe D, Sessa B, Papadopoulos A, Bolstridge M, Singh KD, Feilding A, Friston KJ, Nutt DJ (2013) Broadband cortical desynchronization underlies the human psychedelic state. J Neurosci 33:15171–15183

Neuner I, Arrubla J, Werner CJ, Hitz K, Boers F, Kawohl W, Shah NJ (2014) The default mode network and EEG regional spectral power: a simultaneous fMRI-EEG study. PLoS One 9:e88214

Nichols DE (2016) Psychedelics. Pharmacol Rev 68:264–355

Nutt D, Carhart-Harris R (2021) The current status of psychedelics in psychiatry. JAMA Psychiatry 78:121–122

Pieri L, Pieri M, Haefely W (1974) LSD as an agonist of dopamine receptors in the striatum. Nature 252:586–588

Polito V, Stevenson RJ (2019) A systematic study of microdosing psychedelics. PLoS One 14:e0211023

Posner MI (1975) Chapter 15 - Psychobiology of attention. In: Handbook of Psychobiology (Gazzaniga MS, Blakemore C, eds), pp 441-480: Academic Press.

Preller KH, Razi A, Zeidman P, Stampfli P, Friston KJ, Vollenweider FX (2019) Effective connectivity changes in LSD-induced altered states of consciousness in humans. Proc Natl Acad Sci U S A 116:2743–2748

Preller KH, Herdener M, Pokorny T, Planzer A, Kraehenmann R, Stampfli P, Liechti ME, Seifritz E, Vollenweider FX (2017) The fabric of meaning and subjective effects in LSD-induced states depend on serotonin 2A receptor activation. Curr Biol 27:451–457

Preller KH, Burt JB, Ji JL, Schleifer CH, Adkinson BD, Stampfli P, Seifritz E, Repovs G, Krystal JH, Murray JD, Vollenweider FX, Anticevic A (2018) Changes in global and thalamic brain connectivity in LSD-induced altered states of consciousness are attributable to the 5-HT2A receptor. Elife 7.

Quednow BB, Kometer M, Geyer MA, Vollenweider FX (2012) Psilocybin-induced deficits in automatic and controlled inhibition are attenuated by ketanserin in healthy human volunteers. Neuropsychopharmacol 37:630–640

Raichle ME (2015) The brain's default mode network. Annu Rev Neurosci 38:433–447

Riba J, Anderer P, Morte A, Urbano G, Jane F, Saletu B, Barbanoj MJ (2002) Topographic pharmaco-EEG mapping of the effects of the South American psychoactive beverage ayahuasca in healthy volunteers. Br J Clin Pharmacol 53:613–628

Rocha JM, Osorio FL, Crippa JAS, Bouso JC, Rossi GN, Hallak JEC, Dos Santos RG (2019) Serotonergic hallucinogens and recognition of facial emotion expressions: a systematic review of the literature. Ther Adv Psychopharmacol 9:2045125319845774

Rodin E, Luby E (1966) Effects of LSD-25 on the EEG and photic evoked responses. Arch Gen Psychiatry 14:435–441

Ross S, Bossis A, Guss J, Agin-Liebes G, Malone T, Cohen B, Mennenga SE, Belser A, Kalliontzi K, Babb J, Su Z, Corby P, Schmidt BL (2016) Rapid and sustained symptom reduction following psilocybin treatment for anxiety and depression in patients with life-threatening cancer: a randomized controlled trial. J Psychopharmacol 30:1165–1180

Schartner MM, Carhart-Harris RL, Barrett AB, Seth AK, Muthukumaraswamy SD (2017) Increased spontaneous MEG signal diversity for psychoactive doses of ketamine. LSD and psilocybin. Sci Rep 7:46421

Schmidt A, Kometer M, Bachmann R, Seifritz E, Vollenweider F (2013) The NMDA antagonist ketamine and the 5-HT agonist psilocybin produce dissociable effects on structural encoding of emotional face expressions. Psychopharmacol (Berl) 225:227–239

Schroeder CE, Lakatos P (2009) Low-frequency neuronal oscillations as instruments of sensory selection. Trends Neurosci 32:9–18

Shagass C (1966) Effects of LSD on somatosensory and visual evoked responses and on the EEG in man. Recent Adv Biol Psychiatry 9:209–227

Szigeti B, Kartner L, Blemings A, Rosas F, Feilding A, Nutt DJ, Carhart-Harris RL, Erritzoe D (2021) Self-blinding citizen science to explore psychedelic microdosing. Elife 10.

Tagliazucchi E, Roseman L, Kaelen M, Orban C, Muthukumaraswamy SD, Murphy K, Laufs H, Leech R, McGonigle J, Crossley N, Bullmore E, Williams T, Bolstridge M, Feilding A, Nutt DJ, Carhart-Harris R (2016) Increased global functional connectivity correlates with LSD-induced ego dissolution. Curr Biol 26:1043–1050

Waldman A (2018) A really good day: how microdosing made a mega difference in my mood, my marriage, and my life: Anchor Books.

Yanakieva S, Polychroni N, Family N, Williams LTJ, Luke DP, Terhune DB (2019) The effects of microdose LSD on time perception: a randomised, double-blind, placebo-controlled trial. Psychopharmacol (Berl) 236:1159–1170
Acknowledgements
We thank Robin Nusslock for the helpful comments on the manuscript.
Funding
This research was supported by the National Institutes of Health [DA02812]. CHM was supported by the National Institutes of Health [T32DA043469]. Additional support was received as a pilot grant from the Department of Psychiatry and Behavioral Neuroscience, University of Chicago.
Ethics declarations
Conflict of interest
The author declare no competing interests.
Additional information
Publisher's note
Springer Nature remains neutral with regard to jurisdictional claims in published maps and institutional affiliations.
Supplementary Information
Below is the link to the electronic supplementary material.
About this article
Cite this article
Murray, C.H., Tare, I., Perry, C.M. et al. Low doses of LSD reduce broadband oscillatory power and modulate event-related potentials in healthy adults. Psychopharmacology (2021). https://doi.org/10.1007/s00213-021-05991-9
Received:

Accepted:

Published:
Keywords
LSD

EEG

ERP

Psychedelic

Microdose