Abstract
A labeled oriented tree is called injective, if each vertex occurs at most once as an edge label. We show that injective labeled oriented trees are aspherical. The proof uses a new relative asphericity test based on a lemma of Stallings.
This is a preview of subscription content, log in to check access.
Access options
Buy single article
Instant access to the full article PDF.
US$ 39.95
Price includes VAT for USA
Subscribe to journal
Immediate online access to all issues from 2019. Subscription will auto renew annually.
US$ 199
This is the net price. Taxes to be calculated in checkout.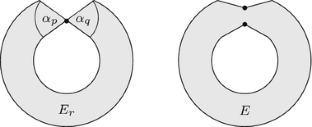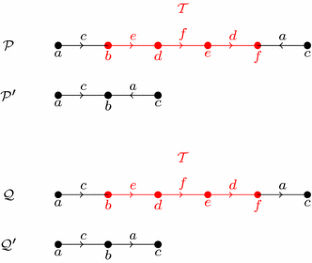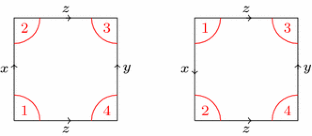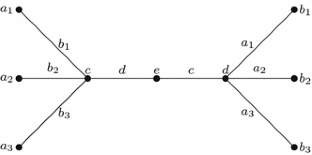 Notes
1.

We thank Manuela Ana Cerdeiro for pointing this example out to us.
References
1.

Bogley, W.A.: J.H.C. Whitehead's asphericity question. In: Hog-Angeloni, C., Metzler, W., Sieradski, A.J. (eds.) Two-dimensional Homotopy and Combinatorial Group Theory. LMS Lecture Note Series 197, CUP (1993)

2.

Bogley, W.A., Pride, S.J.: Calculating generators of \(\pi _2\). In: Hog-Angeloni, C., Metzler, W., Sieradski, A.J. (eds.) Two-dimensional Homotopy and Combinatorial Group Theory. LMS Lecture Note Series 197, CUP (1993)

3.

Gersten, S.M.: Reducible diagrams and equations over groups. In: Gersten editor, S.M. (ed.) Essays in Group Theory, Mathematical Sciences Research Institute Publications. Springer, New York, pp. 15–73

4.

Gersten, S.M.: Branched coverings of 2-complexes and diagrammatic reducibility. Trans. AMS 303(2), 689–706 (1987)

5.

Harlander, J., Rosebrock, S.: Generalized knot complements and some aspherical ribbon disc complements. J. Knot Theory Ramif. 12(7), 947–962 (2003)

6.

Howie, J.: Some remarks on a problem of J.H.C. Whitehead. Topology 22, 475–485 (1983)

7.

Howie, J.: On the asphericity of ribbon disc complements. Trans. AMS 289(1), 281–302 (1985)

8.

Huck, G., Rosebrock, S.: Weight tests and hyperbolic groups. In: Duncan, A., Gilbert, N., Howie, J. (eds.) Combinatorial and Geometric Group Theory; Edinburgh 1993; Cambridge University Press; London Mathematical Society Lecture Notes Series 204, pp. 174–183 (1995)

9.

Huck, G., Rosebrock, S.: Aspherical labeled oriented trees and knots. Proc. Edinb. Math. Soc. 44, 285–294 (2001)

10.

Kauffman, L.H.: Virtual knot theory. Eur. J. Comb. 20, 663–691 (1999)

11.

Rosebrock, S.: The Whitehead conjecture—an overview. Sib. Electron. Math. Rep. 4, 440–449 (2007)

12.

Stallings, J.: A graph-theoretic lemma and group-embeddings. In: Gersten, J.R., Stallings, S.M. (eds.) Proceedings of the Alta Lodge 1984, Annals of Mathematical Studies, Princeton University Press, pp. 145–155 (1987)

13.

Whitehead, J.H.C.: On the asphericity of regions in a 3-sphere. Fund. Math. 32, 149–166 (1939)
About this article
Cite this article
Harlander, J., Rosebrock, S. Injective labeled oriented trees are aspherical. Math. Z. 287, 199–214 (2017). https://doi.org/10.1007/s00209-016-1823-6
Received:

Accepted:

Published:

Issue Date:
Keywords
Labeled oriented tree

Wirtinger presentation

2-Complex

Asphericity
Mathematics Subject Classification