Abstract
Prediction of drug-induced toxicity is complicated by the failure of animal models to extrapolate human response, especially during assessment of repeated dose toxicity for cosmetic or chronic drug treatments. In this work, we present a 3D microreactor capable of maintaining metabolically active HepG2/C3A spheroids for over 28 days in vitro under stable oxygen gradients mimicking the in vivo microenvironment. Mitochondrial respiration was monitored using two-frequency phase modulation of phosphorescent microprobes embedded in the tissue. Phase modulation is focus independent and unaffected by cell death or migration. This sensitive measurement of oxygen dynamics revealed important information on the drug mechanism of action and transient subthreshold effects. Specifically, exposure to antiarrhythmic agent, amiodarone, showed that both respiration and the time to onset of mitochondrial damage were dose dependent showing a TC50 of 425 μm. Analysis showed significant induction of both phospholipidosis and microvesicular steatosis during long-term exposure. Importantly, exposure to widely used analgesic, acetaminophen, caused an immediate, reversible, dose-dependent loss of oxygen uptake followed by a slow, irreversible, dose-independent death, with a TC50 of 12.3 mM. Transient loss of mitochondrial respiration was also detected below the threshold of acetaminophen toxicity. The phenomenon was repeated in HeLa cells that lack CYP2E1 and 3A4, and was blocked by preincubation with ascorbate and TMPD. These results mark the importance of tracing toxicity effects over time, suggesting a NAPQI-independent targeting of mitochondrial complex III might be responsible for acetaminophen toxicity in extrahepatic tissues.
Access options
Buy single article
Instant access to the full article PDF.
USD 39.95
Price excludes VAT (USA)
Tax calculation will be finalised during checkout.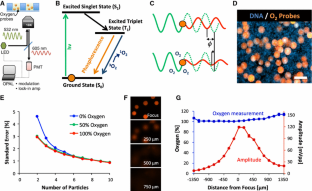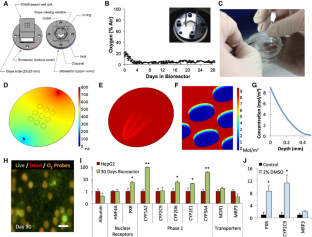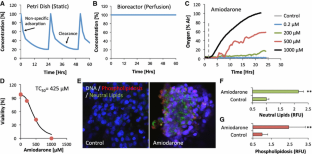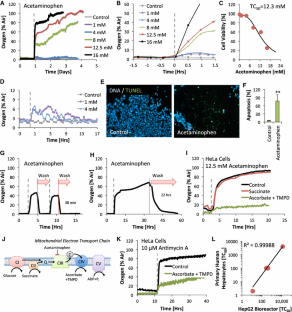 References
Adeleye Y, Andersen M, Clewell R et al (2014) Implementing toxicity testing in the 21st century (TT21C): making safety decisions using toxicity pathways, and progress in a prototype risk assessment. Toxicology. doi:10.1016/j.tox.2014.02.007

Adler S, Basketter D, Creton S et al (2011) Alternative (non-animal) methods for cosmetics testing: current status and future prospects—2010. Arch Toxicol 85(5):367–485. doi:10.1007/s00204-011-0693-2

Anthérieu S, Rogue A, Fromenty B, Guillouzo A, Robin M-A (2011) Induction of vesicular steatosis by amiodarone and tetracycline is associated with up-regulation of lipogenic genes in heparg cells. Hepatology 53(6):1895–1905. doi:10.1002/hep.24290

Ast C, Schmälzlin E, Löhmannsröben HG, van Dongen JT (2012) Optical oxygen micro- and nanosensors for plant applications. Sensors 12(6):7015–7032. doi:10.3390/s120607015

Baharvand H, Hashemi SM, Ashtian SK, Farrokhi A (2006) Differentiation of human embryonic stem cells into hepatocytes in 2D and 3D culture systems in vitro. Int J Dev Biol 50(7):645–652. doi:10.1387/ijdb.052072hb

Ballet F (1997) Hepatotoxicity in drug development: detection, significance and solutions. J Hepatol 26(Suppl 2):26–36

Blieden M, Paramore LC, Shah D, Ben-Joseph R (2014) A perspective on the epidemiology of acetaminophen exposure and toxicity in the United States. Expert Rev Clin Pharmacol 7(3):341–348. doi:10.1586/17512433.2014.904744

Burcham PC, Harman AW (1991) Acetaminophen toxicity results in site-specific mitochondrial damage in isolated mouse hepatocytes. J Biol Chem 266(8):5049–5054

Cukierman E, Pankov R, Stevens DR, Yamada KM (2001) Taking cell-matrix adhesions to the third dimension. Science 294(5547):1708–1712. doi:10.1126/science.1064829

Esterline RL, Fau RS, Ji S (1989) Reversible and irreversible inhibition of hepatic mitochondrial respiration by acetaminophen and its toxic metabolite, N-acetyl-p-benzoquinoneimine (NAPQI). Biochem Pharmacol 34(14):2387–2390

Folch A, Jo BH, Hurtado O, Beebe DJ, Toner M (2000) Microfabricated elastomeric stencils for micropatterning cell cultures. J Biomed Mater Res 52(2):346–353

Gocht T, Berggren E, Ahr H et al (2014) The SEURAT-1 approach towards animal free human safety assessment. ALTEX 32(1):9–24. doi:10.14573/altex.1408041

Green DR, Reed JC (1998) Mitochondria and apoptosis. Science 281(5381):1309–1312. doi:10.1126/science.281.5381.1309

Halevi A, Fau B-AD, Garty BZ (2000) Toxic epidermal necrolysis associated with acetaminophen ingestion. Ann Pharmacother 34(1):32–34

Han D, Fau DL, Fau WS et al (2013) Regulation of drug-induced liver injury by signal transduction pathways: critical role of mitochondria. Trends Pharmacol Sci 34(4):243–253. doi:10.1016/j.tips.2013.01.009

Huh D, Matthews BD, Mammoto A, Montoya-Zavala M, Hsin HY, Ingber DE (2010) Reconstituting organ-level lung functions on a chip. Science 328(5986):1662–1668

James LP, Mayeux PR, Hinson JA (2003) Acetaminophen-induced hepatotoxicity. Drug Metab Dispos 31(12):1499–1506

Jones AF, Vale JA (1993) Paracetamol poisoning and the kidney. J Clin Pharm Ther 18(1):5–8

Kaplowitz N (2004a) Acetaminophen hepatoxicity: what do we know, what don't we know, and what do we do next? Hepatology 40(1):23–26

Kaplowitz N (2004b) Drug-induced liver injury. Clin Infect Dis 38:S44–S48. doi:10.1086/381446

Kaplowitz N (2005) Idiosyncratic drug hepatotoxicity. Nat Rev Drug Discov 4(6):489–499. doi:10.1038/nrd1750

Kidambi S, Yarmush R, Novik E, Chao PB, Yarmush ML, Nahmias Y (2009) Oxygen-mediated enhancement of primary hepatocyte metabolism, functional polarization, gene expression, and drug clearance. PNAS 106(17):15714–15719

Leist M, Hasiwa N, Rovida C et al (2014) Consensus report on the future of animal-free systemic toxicity testing. ALTEX 31(3):341–356. doi:10.14573/altex.1406091

Lewis JH, Fau RR, Fau CA et al (1989) Amiodarone hepatotoxicity: prevalence and clinicopathologic correlations among 104 patients. Hepatology 9(5):679–685

Löhmannsröben HG, Beck M, Hildebrandt N, Schmälzlin E, van Dongen JT (2006) New challenges in biophotonics: laser-based fluoroimmuno analysis and in vivo optical oxygen monitoring—art. no. 61570E. In: Gries W, Pearsall TP (eds) Workshop on Laser Applications in Europe. Proceedings of the Society of Photo-Optical Instrumentation Engineers (Spie), vol 6157. Spie-Int Soc Optical Engineering, Bellingham, p E1570–E1570

Meyers LL, Beierschmitt WP, Khairallah EA, Cohen SD (1988) Acetaminophen-induced inhibition of hepatic mitochondrial respiration in mice. Toxicol Appl Pharmacol 93(3):378–387. doi:10.1016/0041-008x(88)90040-3

Nahmias Y, Berthiaume F, Yarmush ML (2006) Integration of technologies for hepatic tissue engineering. In: Lee K, Kaplan D (eds) Advances in biochemical engineering/biotechnology, vol 103., SpringerBerlin, Heidelberg, pp 309–329

Papkovsky DB (2004) Methods in optical oxygen sensing: protocols and critical analyses. Methods Enzymol 381:715–735

Papkovsky DB, Dmitriev RI (2013) Biological detection by optical oxygen sensing. Chem Soc Rev 42(22):8700–8732. doi:10.1039/c3cs60131e

Porter KE, Dawson AG (1979) Inhibition of respiration and gluconeogenesis by paracetamol in rat-kidney preparations. Biochem Pharmacol 28(20):3057–3062. doi:10.1016/0006-2952(79)90613-0

Ramamoorthy R, Dutta PK, Akbar SA (2003) Oxygen sensors: materials, methods, designs and applications. J Mater Sci 38(21):4271–4282. doi:10.1023/a:1026370729205

Rowlands JC, Sander M, Bus JS, FutureTox Organizing C (2014) FutureTox: building the road for 21st century toxicology and risk assessment practices. Toxicol Sci 137(2):269–277. doi:10.1093/toxsci/kft252

Schmälzlin E, van Dongen JT, Klimant I et al (2005) An optical multifrequency phase-modulation method using microbeads for measuring intracellular oxygen concentrations in plants. Biophys J 89(2):1339–1345. doi:10.1529/biophysj.105.063453

Tilles AW, Baskaran H, Roy P, Yarmush ML, Toner M (2001) Effects of oxygenation and flow on the viability and function of rat hepatocytes cocultured in a microchannel flat-plate bioreactor. Biotechnol Bioeng 73(5):379–389

Vanderkooi JM, Maniara G, Green TJ, Wilson DF (1987) An optical method for measurement of dioxygen concentration based upon quenching of phosphorescence. J Biol Chem 262(12):5476–5482

Vinken M (2013) The adverse outcome pathway concept: a pragmatic tool in toxicology. Toxicology 312(1879–3185 (Electronic)):158–165

Yuan L, Kaplowitz N (2013) Mechanisms of drug-induced liver injury. Clin Liver Dis 17(4):507–518
Acknowledgments
This work was funded by ERC Starting Grant TMIHCV (No. 242699), the British Council BIRAX Regenerative Medicine award (No. 33BX12HGYN), and the HeMibio consortium funded by the European Commission and Cosmetics Europe as part of the SEURAT-1 cluster (No. HEALTH-F5-2010-266777). Development of the OPAL system was funded by ILB project FeLas3D (No. 80149436).
Additional information
Sebastian Prill and Danny Bavli have contributed equally to this work.
About this article
Cite this article
Prill, S., Bavli, D., Levy, G. et al. Real-time monitoring of oxygen uptake in hepatic bioreactor shows CYP450-independent mitochondrial toxicity of acetaminophen and amiodarone. Arch Toxicol 90, 1181–1191 (2016). https://doi.org/10.1007/s00204-015-1537-2
Received:

Accepted:

Published:

Issue Date:

DOI: https://doi.org/10.1007/s00204-015-1537-2
Keywords
Liver on chip

Acetaminophen

Amiodarone

Mitochondria

Oxygen uptake

Bioreactor