Abstract
A subculture of S.epidermidis strain ATCC35984 that is amenable to genetically manipulate was occasionally found in our laboratory. This mutant exhibited susceptibility to methicillin in contrast to its parent strain. To unveil the underlying mechanism, whole-genome sequencing of the mutant was performed. A comparative analysis revealed that a large DNA fragment encompassing the CRISPR–Cas system, type I R-M system and the SCCmec element was deleted from the mutant. The large chromosomal deletion associated with CRISPR–Cas system was also observed to occur spontaneously in S. epidermidis in another independent laboratory, or artificially induced by introducing engineering crRNAs in other bacterial species. These findings imply the CRISPR–Cas systems can affect bacterial genome remodeling through deletion of the integrated MGEs (mobile genetic elements). Further bioinformatics analysis identified a higher carriage rate of SCCmec element in the S. epidermidis strains harboring the CRISPR–Cas system. MLST typing and phylogenetic analysis of those CRIPSR–Cas-positive S. epidermidis strains revealed multiple origins. In addition, distinct types of SCCmec carried in those strains suggested that acquisition of this MGE originated from multiple independent recombination events. Intriguingly, CRISPR–Cas systems are found to be always located in the vicinity of orfX gene among staphylococci. Allelic analysis of CRISPR loci flanking cas genes disclosed that the loci distal to the orfX gene are considerably stable and conserved, which probably serve as recombination hotspot between CRISPR–Cas system and phage or plasmid. Therefore, the findings generally support the notion that incomplete immune protection of CRISPR–Cas system can promote dissemination of its neighboring SCCmec element.
Access options
Buy single article
Instant access to the full article PDF.
USD 39.95
Price includes VAT (USA)
Tax calculation will be finalised during checkout.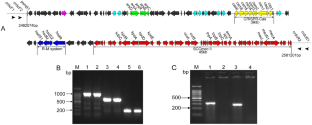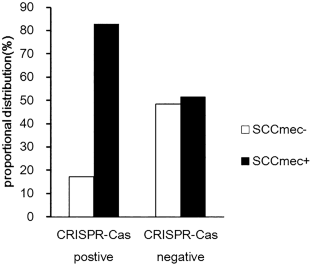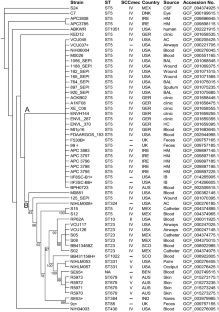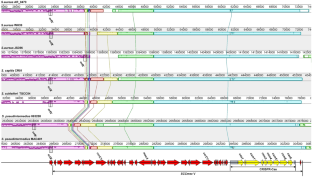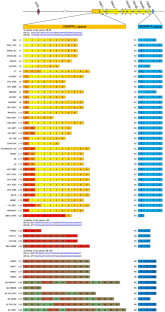 Acknowledgements
We thank Professor Ting Xue from Anhui Agriculture University for kindly providing the original S. epidermidis ATCC 35984 strain
Funding
This work was funded by the National Natural Science Foundation of China (Grant No.81802071), the Support Program for University Outstanding Youth Talent of Anhui Province (gxyq2019043), the Key Program of Educational Commission of Anhui Province (KJ2020A0602), Open Research Fund Program of Key Laboratory of Medical Molecular Virology (MOE/NHC), Fudan University (FDMV-2020005).
Ethics declarations
Conflict of interest
The authors have no conflict of interest.
Additional information
Publisher's Note
Springer Nature remains neutral with regard to jurisdictional claims in published maps and institutional affiliations.
Communicated by Erko Stackebrandt.
Supplementary Information
Below is the link to the electronic supplementary material.
About this article
Cite this article
Zhu, T., Zhao, Y. Correlation between type IIIA CRISPR–Cas system and SCCmec in Staphylococcus epidermidis. Arch Microbiol 203, 6275–6286 (2021). https://doi.org/10.1007/s00203-021-02595-x
Received:

Revised:

Accepted:

Published:

Issue Date:
Keywords
CRISPR–Cas system

SCCmec element
Staphylococcus epidermidis

Whole-genome sequencing

Correlation