Abstract
Actinobacteria isolated from marine sources are a potential source of novel natural products. In this study, we report isolation, biological activity and characterization of secondary metabolites from strain Nocardiopsis sp. SCA30, isolated from marine sediments of Havelock Islands, Andaman and Nicobar, India. The ethyl acetate extracts of the isolate on screening for biological activity demonstrated antibacterial potency and antiproliferative activity. The extracts showed anticancer activity in a panel of cell lines, including HCT 15, HT 29, MCF 7 and MDA-MB 468, at concentrations ranging from 62.5 to 1000 µg/ml. A dose-dependent reduction in cell viability was observed in all the tested cell lines. The extract at 15 µg/ml and 30 µg/ml inhibited growth of methicillin-resistant Staphylococcus aureus ATCC NR-46071 and NR-46171 with MIC's of 15.62 and 7.81 µg/ml, respectively. LC–MS and NMR studies revealed that the antibacterial and anticancer compound isolated from Nocardiopsis sp. SCA30 is 1-acetyl-4-4(hydroxyphenyl)piperazine.
Access options
Buy single article
Instant access to the full article PDF.
USD 39.95
Price includes VAT (USA)
Tax calculation will be finalised during checkout.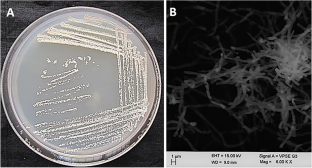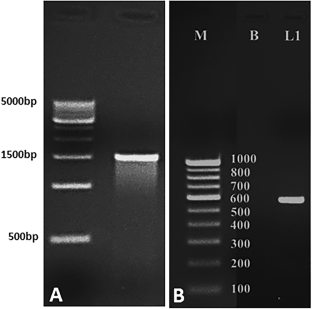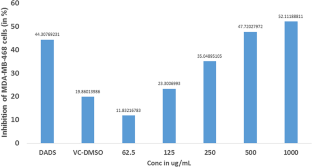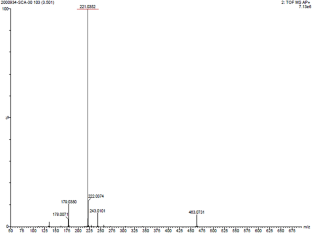 Availability of data and material
References
Al-Zarban SS, Abbas I, Al-Musallam AA, Steiner U (2002) Nocardiopsis halotolerans sp. nov., isolated from salt marsh soil in Kuwait. Int J Syst Evol Microbiol 52:525–529. https://doi.org/10.1099/00207713-52-2-525

Bennur T, Kumar AR, Zinjarde S, Javdekar V (2014) Nocardiopsis species as potential sources of diverse and novel extracellular enzymes. Appl Microbiol Biotechnol 98:9173–9185. https://doi.org/10.1007/s00253-014-6111-y

Bennur T, Kumar AR, Zinjarde S, Javdekar V (2015) Nocardiopsis species: Incidence ecological roles and adaptations. Microbiol Res 174:33–47. https://doi.org/10.1016/j.micres.2015.03.010

Challinor VL, Bode HB (2015) Bioactive natural products from novel microbial sources. Ann N Y Acad Sci 1354:82–97. https://doi.org/10.1111/nyas.12954

Choma IM, Grzelak EM (2011) Bioautography detection in thin-layer chromatography. J Chromatogr A 1218:2684–2691. https://doi.org/10.1016/j.chroma.2010.12.069

Chun J, Bae KS, Moon EY, Jung SO (2000) Nocardiopsis kunsanensis sp. nov., a moderately halophilic actinomycete isolated from a saltern. Int J Syst Evol Microbiol 50:1909–1913. https://doi.org/10.1099/00207713-50-5-1909

Dhakal D, Pokhrel AR, Shrestha B, Sohng JK (2017) Marine rare actinobacteria: isolation, characterization, and strategies for harnessing bioactive compounds. Front Microbiol 8:1106. https://doi.org/10.3389/fmicb.2017.01106

Dixit V, Pant A (2000) Comparative characterization of two serine endopeptidases from Nocardiopsis sp. NCIM 5124. Biochim Biophys Acta 1523:261–268. https://doi.org/10.1016/s0304-4165(00)00132-x

Fischer A, Enkler N, Neudert G, Bocola M (2009) TransCent: computational enzyme design by transferring active sites and considering constraints relevant for catalysis. BMC Bioinform 10:54. https://doi.org/10.1186/1471-2105-10-54

Glockner FO, Zaichikov E, Belkova N, Denissova L, Pernthaler J, Pernthaler A, Amann R (2000) Comparative 16S rRNA analysis of lake bacterioplankton reveals globally distributed phylogenetic clusters including an abundant group of actinobacteria. Appl Environ Microbiol 66:5053–5065. https://doi.org/10.1128/AEM.66.11.5053-5065.2000

Grund E, Kroppenstedt RM (1990) Chemotaxonomy and numerical taxonomy of the genus Nocardiopsis. Int J Syst Bacteriol 40:5–11. https://doi.org/10.1099/00207713-40-1-5

Hamedi J, Mohammadipanah F, Ventosa A (2013) Systematic and biotechnological aspects of halophilic and halotolerant actinomycetes. Extremophiles 17:1–3. https://doi.org/10.1007/s00792-012-0493-5

Ibrahim AH, Desoukey SY, Fouad MA, Kamel MS, Gulder TAM, Abdelmohsen UR (2018) Natural product potential of the genus Nocardiopsis. Mar Drugs 16:147. https://doi.org/10.3390/md16050147

Komaki H, Ichikawa N, Hosoyama A, Fujita N (2014) Draft genome sequence of marine derived Actinomycete Nocardiopsis sp. strain TP-A0876, a producer of polyketide pyrones. Genome Announc 2:e00665-e714. https://doi.org/10.1128/genomeA.00665-14

Li WJ, Park DJ, Tang SK, Wang D (2004) Nocardiopsis salina sp. nov., a novel halophilic actinomycete isolated from saline soil in China. Int J Syst Evol Microbiol 54:1805–1809. https://doi.org/10.1099/ijs.0.63127-0

Li YQ, Li MG, Li W, Zhao JY, Ding ZG, Cui XL, Wen NL (2007) Griseusin D, a new pyranonaphthoquinone derivative from an alkaphilic Nocardiopsis sp. J Antibiot 60:757–761. https://doi.org/10.1038/ja.2007.100

Manivasagan P, Kang KH, Sivakumar K, Li-Chan EC, Oh HM, Kim SK (2014) Marine actinobacteria: an important source of bioactive natural products. Environ Toxicol Pharmacol 38:172–188. https://doi.org/10.1016/j.etap.2014.05.014

Meyer J (1976) Nocardiopsis a new genus of the order actinomycetales. Int J Syst Bacteriol 26:487–493. https://doi.org/10.1099/00207713-26-4-487

Saravana Kumar P, Al-Dhabi NA, Duraipandiyan V, Balachandran C, Kumar PP, Ignacimuthu S (2014) In vitro antimicrobial, antioxidant and cytotoxic properties of Streptomyces lavendulae strain SCA5. BMC Microbiol 14:291. https://doi.org/10.1186/s12866-014-0291-6

Selvin J, Shanmugapriya S, Gandhimathi R, Kiran GS, Ravji TR, Natarajaseenivasan K, Hema TA (2009) Optimization and production of novel antimicrobial aagents from sponge associated marine actinomycetes Nocardiopsis dassonvelli MAD08. Appl Microiol Biotechnol 83:435–445. https://doi.org/10.1007/s00253-009-1878-y

Siddharth S, Vittal RR (2018) Evaluation of antimicrobial, enzyme inhibitory, antioxidant and cytotoxic activities of partially purified volatile metabolites of marine Streptomyces sp. S2A. Microorganisms 6:72. https://doi.org/10.3390/microorganisms6030072

Siddharth S, Vittal RR (2019) Isolation, characterization, and structural elucidation of 4-methoxyacetanilide from marine actinobacteria Streptomyces sp. SCA29 and evaluation of its enzyme inhibitory, antibacterial, and cytotoxic potential. Arch Microbiol 201:737–746. https://doi.org/10.1007/s00203-019-01634-y

Subramani R, Sipkema D (2019) Marine rare actinomycetes: a promising source of structurally diverse and unique novel natural products. Mar Drugs 17:249. https://doi.org/10.3390/md17050249

Sun M, Chen X, Li W, Lu C, Shen Y (2017) New diketopiperazine derivatives with cytotoxicity from Nocardiopsis sp. YIM M13066. J Antibiot 70:795–797. https://doi.org/10.1038/ja.2017.46

Vijayakumar R, Panneerselvam K, Muthukumar C, Thajuddin N, Panneerselvam A, Saravanamuthu R (2012) Antimicrobial potentiality of a halophilic strain of Streptomyces sp. VPTSA18 isolated from the saltpan environment of Vedaranyam, India. Ann Microbiol 62:1039–1047. https://doi.org/10.1007/s13213-011-0345-z

Vimal V, Benita Mercy R, Kannabiran K (2009) Antimicrobial activity of marine actinomycete, Nocardiopsis sp. VITSVK 5 (FJ973467). Asian J Med Sci 1:57–63

Wawrik B, Kerkhof L, Zylstra G, Kukor J (2005) Identification of unique type II polyketide synthase genes in soil. Appl Environ Microbiol 71:2232–2238. https://doi.org/10.1128/AEM.71.5.2232-2238.2005

Webster N, Taylor M (2012) Marine sponges and their microbial symbionts: love and other relationships. Environ Microbiol 14:335–346. https://doi.org/10.1111/j.1462-2920.2011.02460.x

Yang C, Qian R, Xu Y, Yi J, Gu Y, Liu X, Yu H, Jiao B, Lu X, Zhang W (2019) Marine actinomycetes-derived natural products. Curr Top Med Chem 19:2868–2918. https://doi.org/10.2174/1568026619666191114102359

Yassin AF, Galinski EA, Wohlfarth A, Jahnke KD (1993) A new actinomycete species, Nocardiopsis lucentensis sp. nov. Int J Syst Bacteriol 43:266–271. https://doi.org/10.1099/00207713-43-2-266
Ethics declarations
Conflict of interest
The authors declare no conflict of interest.
Ethical approval
Not applicable.
Consent to participate
Not applicable.
Consent for publication
Not applicable.
Additional information
Publisher's Note
Springer Nature remains neutral with regard to jurisdictional claims in published maps and institutional affiliations.
Communicated by Erko Stackebrandt.
Supplementary Information
Below is the link to the electronic supplementary material.
About this article
Cite this article
Siddharth, S., Aswathanarayan, J., Kuruburu, M.G. et al. Diketopiperazine derivative from marine actinomycetes Nocardiopsis sp. SCA30 with antimicrobial activity against MRSA. Arch Microbiol 203, 6173–6181 (2021). https://doi.org/10.1007/s00203-021-02582-2
Received:

Revised:

Accepted:

Published:

Issue Date:
Keywords
Nocardiopsis
Methicillin-resistant Staphlyococcus aureus

Diketopiperazine

Actinomycetes

PKS

Antimicrobial

Anti-cancer