Abstract
A total of 220 birds of age ranging from 3 to 14 weeks old were collected from several backyards and different farms in Sharkia Governorate, Egypt, and surveyed for the presence of fowl cholera. Twenty Pasteurella multocida from chickens (15/145, 10%) and ducks (5/75, 6%) were bacteriologically isolated, and it was shown that the infection was significantly related to age and breed. Capsular typing, using multiplex polymerase chain reaction (PCR), demonstrated that all strains were type A (100%). Disk diffusion assay towards ten antimicrobials revealed high susceptibilities to amikacin, doxycycline, chloramphenicol, and neomycin with varying degrees. Doxycycline was effective at the lowest concentration (MIC 0.125–1 µg/ml). Multidrug resistance was detected with a percentage of 25%. Multidrug-resistant isolates (five isolates) were subjected to study their pathogenicity in embryonated chicken eggs (ECE). The results showed a variation in indices between different dilutions of the tested strains. The resulting pathogenicity indices showed significant differences (P < 0.05) according to the origin and dilution of the isolate. From the original inoculum to 10–4 dilutions, the mortality of inoculated embryos occurred within 1–2 days with pathological findings, including maceration and lesions on chorioallantoic membrane (CAM). From dilutions ranging from 10–5 to 10–9, no death occurred until 7 days post-inoculation, but a variation in the lesions on CAM was observed. In conclusion, P. multocida serogroup A could be intensely pathogenic for mature chickens thus causing considerable economic losses, and PCR provides a suitable technique for early and rapid diagnosis of fowl cholera.
Access options
Buy single article
Instant access to the full article PDF.
USD 39.95
Price includes VAT (USA)
Tax calculation will be finalised during checkout.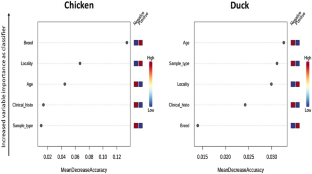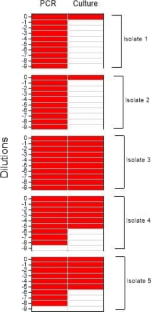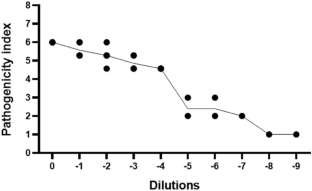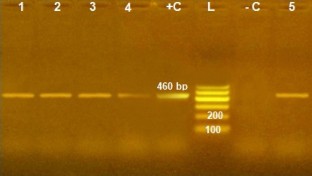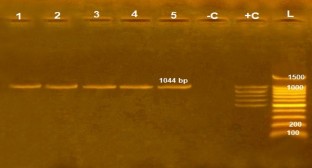 Availability of data and material
All data used have been included in the manuscript.
References
Akhtar M (2013) Isolation, identification and characterization of Pasteurella multocida from chicken and development of oil based vaccine. J Adv Vet Anim Res 3(1):45–50

Baksi S, Rao N, Khan M et al (2018) Efficacy of inactivated fowl cholera vaccine in chickens. PSM Vet Res 3:32–35

Blanchong JA, Samuel MD, Goldberg DR et al (2006) Persistence of Pasteurella multocida in wetlands following avian cholera outbreaks. J Wildl Dis 42:33–39

Chauhan HVS (1996) Poultry diseases, diagnosis and treatment. New Age International, Chennai

Chong J, Xia J (2018) MetaboAnalystR: an R package for flexible and reproducible analysis of metabolomics data. Bioinformatics 34:4313–4314

Chung JY, Wilkie I, Boyce JD et al (2001) Role of capsule in the pathogenesis of fowl cholera caused by Pasteurella multocida serogroup A. Infect Immun 69:2487–2492

Cid D, Fernández-Garayzábal JF, Pinto C et al (2019) Antimicrobial susceptibility of Pasteurella multocida isolated from sheep and pigs in Spain—short communication. Acta Vet Hung 67:489–498

CLSI (Clinical and Laboratory Standards Institute) (2013) M100-S23 performance standards for antimicrobial, Wayne, PA

Dashe YD, Raji MA, Abdu PA et al (2013) Multidrug resistant Pasteurella multocida strains isolated from chickens with cases of fowl cholera in Jos, Nigeria. Int J Poult Sci 12:596–600

de Souza GF, da Silveira Rocha SL, Furian TQ et al (2016) Classification of avian pathogenic Escherichia coli by a novel pathogenicity index based on an animal model. Acta Sci Vet 44:1–6

Eid HM, Algammal AM, Elfeil WK et al (2019) Prevalence, molecular typing, and antimicrobial resistance of bacterial pathogens isolated from ducks. Vet World 12:677–683

Eigaard NM, Permin A, Christensen JP et al (2006) Clonal stability of Pasteurella multocida in free-range layers affected by fowl cholera. Avian Pathol 35:165–172

Elalamy RA, Tartor YH, Ammar AM et al (2020) Molecular Characterization of Extensively Drug-Resistant Pasteurella multocida Isolated From Apparently Healthy and Diseased Chickens in Egypt. Pak Vet J 40(3):319–324. https://doi.org/10.29261/pakvetj/2020.020

Eliopoulos GM, Eliopoulos GM, Roberts MC (2003) Tetracycline therapy: update. Clin Infect Dis 36:462–467

Furian TQ, Borges KA, Pilatti RM et al (2014) Identification of the capsule type of Pasteurella multocida isolates from cases of fowl cholera by multiplex PCR and comparison with phenotypic methods. Braz J Poult Sci 16:31–36

Furian TQ, Borges KA, Laviniki V et al (2016) Virulence genes and antimicrobial resistance of Pasteurella multocida isolated from poultry and swine. Braz J Microbiol 47:210–216

Glisson JR, Sandhu TS, Hofacre CL (2008) Pasteurellosis, avibacteriosis, gallibacteriosis, riemerellosis and pseudotuberculosis. In: A laboratory manual for the isolation, identification, and characterization of avian pathogens, 5th edn, pp 12–18

Hasan AKMR, Ali MH, Siddique MP et al (2010) Clinical and laboratory diagnoses of common bacterial diseases of broiler and layer chickens. Bangladesh J Vet Med 8:107–115

Hossain MS, Akter S, Ali M et al (2013) Bacteriological and pathological Investigation of nasal passage infections of chickens (Gallus gallus). Agric 11:47–55

Huang T-M, Lin TL, Wu CC (2009) Antimicrobial susceptibility and resistance of chicken Escherichia coli, Salmonella spp., and Pasteurella multocida isolates. Avian Dis 53:89–93

Jabbari AR, Esmaelzadeh M, Moazeni Jula GR (2006) Polymerase chain reaction typing of Pasteurella multocida capsules isolated in Iran. Iran J Vet Res 7:50–55

Jonas M, Morishita TY, Angrick EJ, Jahja J (2001) Characterization of nine Pasteurella multocida isolates from avian cholera outbreaks in Indonesia. Avian Dis 45:34–42

Kardos G, Kiss I (2005) Molecular epidemiology investigation of outbreaks of fowl cholera in geographically related poultry flocks. J Clin Microbiol 43:2959–2961

Kehrenberg C, Schwarz S (2001) Occurrence and linkage of genes coding for resistance to sulfonamides, streptomycin and chloramphenicol in bacteria of the genera Pasteurella and Mannheimia. FEMS Microbiol Lett 205:283–290

Kehrenberg C, Schulze-Tanzil G, Martel J-L et al (2001) Antimicrobial resistance in Pasteurella and Mannheimia: epidemiology and genetic basis. Vet Res 32:323–339

Kwage J, Ekundayo S, Chuku A et al (2013) Phenotypic and genotypic characterization of Pasteurella Multocida isolated from dead poultry in Jos, Plateau State. Niger Vet J 34:765–774

Leotta GA, Vigo GB, Chinen I et al (2006) Identificación, biotipificación y caracterización de cepas de Pasteurella multocida aisladas en la Argentina. Rev Argentina Microbiol 38:125–129

Markoulatos P, Siafakas N, Moncany M (2002) Multiplex polymerase chain reaction: a practical approach. J Clin Lab Anal 16:47–51

Matsumoto M, Helfer DH (1977) A bacterin against fowl cholera in turkeys: protective quality of various preparations originated from broth cultures. Avian Dis 21:382–393

Mbuthia PG, Njagi LW, Nyaga PN et al (2008) Pasteurella multocida in scavenging family chickens and ducks: carrier status, age susceptibility and transmission between species. Avian Pathol 37:51–57

Mohamed MA, Mohamed MW, Ahmed AI et al (2012) Pasteurella multocida in backyard chickens in Upper Egypt: incidence with polymerase chain reaction analysis for capsule type, virulence in chicken embryos and antimicrobial resistance. Vet Ital 48:77–86

Muhairwa AP, Mtambo MMA, Christensen JP, Bisgaard M (2001) Occurrence of Pasteurella multocida and related species in village free ranging chickens and their animal contacts in Tanzania. Vet Microbiol 78:139–153

Nhung NT, Chansiripornchai N, Carrique-Mas JJ (2017) Antimicrobial resistance in bacterial poultry pathogens: a review. Front Vet Sci 4:126

OIE (2008) Manual of diagnostic tests and vaccines for terrestrial animals. OIE, Paris, pp 524–530

OIE (2012) Manual of diagnostic tests and vaccines for terrestrial animals, 7th edn, vol 1, pp 89–600

Panna S, Nazir K, Rahman M et al (2015) Isolation and molecular detection of Pasteurella multocida Type A from naturally infected chickens, and their histopathological evaluation in artificially infected chickens in Bangladesh. J Adv Vet Anim Res 2:338

Perry L, Heard P, Kane M et al (2007) Application of multiplex polymerase chain reaction to the detection of pathogens in food. J Rapid Methods Autom Microbiol 15:176–198

Pilatti RM, Furian TQ, de Lima DA et al (2016) Establishment of a pathogenicity index for one-day-old broilers to Pasteurella multocida strains isolated from clinical cases in poultry and swine. Braz J Poult Sci 18:255–260

Radad KAF (2006) Studies on Pasteurella multocida and other bacterial pathogens associated with some problems in duck farms in Assiut governorate. Assiut Vet Med J 52:336–353

Rajeev R, Panda SK, Acharya AP et al (2011) Molecular diagnosis of haemorrhagic septicaemia—a review. Vet World 4:189

Richard B, Rimlen A (2001) Purification of a crossprotective antigen from P. multocida growth in vitro and in vivo. Avian Dis 45:572–573

Rigobelo EC, Blackall PJ, Maluta RP, de Ávila FA (2013) Identification and antimicrobial susceptibility patterns of Pasteurella multocida isolated from chickens and japanese quails in Brazil. Braz J Microbiol 44:161–164

Saif YM, Barnes H, Glisson JR et al (2008) Diseases of poultry, vol 12. Ames, Iowa, pp 452–514

Sambrook J, Fritsch EF, Maniatis T et al (1989) Molecular cloning: a laboratory manual. Cold Spring Harbor Laboratory Press, Cold Spring Harbor

San Millan A, Escudero JA, Gutierrez B et al (2009) Multiresistance in Pasteurella multocida is mediated by coexistence of small plasmids. Antimicrob Agents Chemother 53:3399–3404

Sharaf Eldin T, Ibrahim TA (2015) Turkey arthritis reovirus: pathogenesis and immune response. PhD Thesis. University of Minnesota

Shayegh J, Atashpaz S, Salehi TZ, Hejazi MS (2010) Potential of pasteurella multocida isolated from healthy and diseased cattle and buffaloes in induction of diseases. Bull Vet Inst Pulawy 54:299–304

Shivachandra SB, Kumar AA, Gautam R et al (2006) Identification of avian strains of Pasteurella multocida in India by conventional and PCR assays. Vet J 172:561–564

Singh R, Remington B, Blackall P, Turni C (2013) Epidemiology of fowl cholera in free range broilers. Avian Dis 58:124–128

Townsend KM, Frost AJ, Lee CW et al (1998) Development of PCR assays for species-and type-specific identification of Pasteurella multocida isolates. J Clin Microbiol 36:1096–1100

Townsend KM, Boyce JD, Chung JY et al (2001) Genetic organization of Pasteurella multocida cap loci and development of a multiplex capsular PCR typing system. J Clin Microbiol 39:924–929

Wei B, Cha S-Y, Kang M et al (2013) Development and application of a multiplex PCR assay for rapid detection of 4 major bacterial pathogens in ducks. Poult Sci 92:1164–1170

Wilson MA, Morgan MJ, Barger GE (1993) Comparison of DNA fingerprinting and serotyping for identification of avian Pasteurella multocida isolates. J Clin Microbiol 31:255–259
Funding
The authors did not receive support from any organization for the submitted work.
Ethics declarations
Conflict of interest
The authors manifested that they have no conflicts of interest.
Ethics approval
The study was conducted with the permission of the National Lab for Veterinary Quality Control on Poultry Production, Animal Health Research Institute (AHRI) and in line with the guidelines of the committee.
Consent to participate
Not applicable.
Consent for publication
All authors give consent for publication.
Additional information
Publisher's Note
Springer Nature remains neutral with regard to jurisdictional claims in published maps and institutional affiliations.
Communicated by Erko Stackebrandt.
Supplementary Information
Below is the link to the electronic supplementary material.
About this article
Cite this article
Shalaby, A.G., Bakry, N.R. & El-Demerdash, A.S. Virulence attitude estimation of Pasteurella multocida isolates in embryonated chicken eggs. Arch Microbiol 203, 6153–6162 (2021). https://doi.org/10.1007/s00203-021-02579-x
Received:

Revised:

Accepted:

Published:

Issue Date:
Keywords
Pasteurella multocida

Chicken embryo

Capsular typing

Pathogenicity index

Antimicrobial susceptibility