Abstract
Avian pathogenic E. coli (APEC) caused avian colibacillosis is mostly common in poultry industry worldwide. APEC virulence factors lead to pathogenesis and the quorum sensing (QS) system is actively involved in the regulation of these virulence factors. Signaling molecules in QS are known as autoinducers (AIs). In QS-1, E. coli encodes a single LuxR homolog, i.e., SdiA, but does not express the LuxI homolog, an acyl-homoserine lactone (AHL) synthase of producing AI-1. Avian pathogenic E. coli (APEC) regulates its virulence genes expression in response to exogenous AHLs, but regulatory mechanisms of AHL and QS-1 are still unknown. This study targeted the APEC CE129 isolate as the reference strain, and the Yersinia enterocolitica yenI gene was expressed into APEC CE129. CE129/pyenI was conferred the ability to produce AHL signal. The CE129 SdiA mutant strain with an in-frame sdiA (AHL receptor) gene deletion was constructed by a λRed recombination system, which lost the ability to sense AHL. The goal of this study was to explore the function of QS-1 upon virulence and elucidate the regulatory effect of QS-1/AHL signals in the APEC strain. Adherence and invasion assays revealed that QS-1 affected APEC adherence and survival ability. APEC biofilm formation was also suppressed under C6HSL. Interestingly, APEC exhibited different phenotypes of acid tolerance and flagella expression when compared to enterotoxigenic E. coli or enterohemorrhagic E. coli (ETEC and EHEC, respectively). These findings enhance our understanding of the QS mechanism.
Access options
Buy single article
Instant access to the full article PDF.
US$ 39.95
Tax calculation will be finalised during checkout.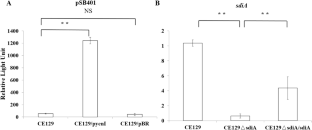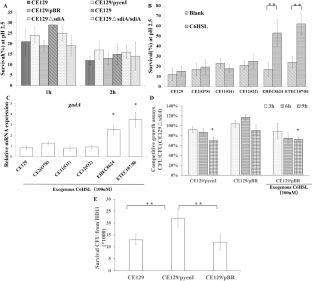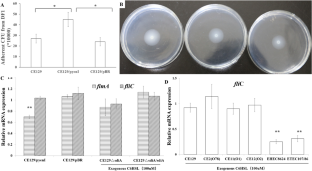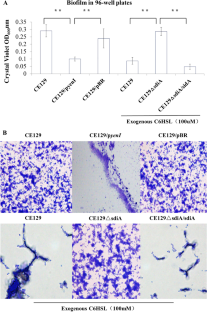 Acknowledgements
This study was supported by grants from the Chinese National Science Foundation Grants (Nos. 31972708, 31502075, 31873010, and 31672579), "13th Five-Year" National Key Development Program (2016YFD0501000), and the Priority Academic Program Development of Jiangsu Higher Education Institutions.
Ethics declarations
Conflict of interest
The authors and their institutions do not have any relationships that may influence or bias the results and data presented in this manuscript.
Additional information
Publisher's Note
Springer Nature remains neutral with regard to jurisdictional claims in published maps and institutional affiliations.
Communicated by Erko Stackebrandt.
About this article
Cite this article
Yang, Y., Zhang, X., Zhang, B. et al. Quorum sensing-1 signaling of N-hexanoyl-l-homoserine lactone contributes to virulence in avian pathogenic Escherichia coli. Arch Microbiol (2021). https://doi.org/10.1007/s00203-021-02571-5
Received:

Revised:

Accepted:

Published:
Keywords
APEC

AHL

Quorum sensing

Virulence