Abstract
Spinach (Spinacia oleracea L.) leaves represent an important dietary source of nutrients, antioxidants and antimicrobials. As such, spinach leaves play an important role in health and have been used in the treatment of human diseases since ancient times. Here, the aims were to optimize the extraction methods for recovering antimicrobial substances of spinach leaves, determine the minimum inhibitory concentrations (MICs) of the antimicrobial substances against Escherichia coli and Staphylococcus aureus and, finally, evaluate the effects of spinach leaves' antimicrobials on bacterial DNA using central composite face-centered methods. The effect of the extracts on both Gram-positive and Gram-negative bacterial models was examined by scanning electron microscopy (SEM) and random amplification of polymorphic (bacterial) DNA (RAPD). The optimal extraction conditions were at 45 °C, ultrasound power of 44% and an extraction time of 23 min. The spinach extracts exhibited antimicrobial activities against both bacteria with MICs in the 60–100 mg/ml range. Interestingly, SEM showed that the treated bacterial cells appear damaged with a reduction in cell number. RAPD analysis of genomic DNA showed that the number and sizes of amplicons were decreased by treatments. Based on these results, it was inferred that spinach leaf extracts exert bactericidal activities by both inducing mutations in DNA and causing cell wall disruptions.
Access options
Buy single article
Instant access to the full article PDF.
USD 39.95
Price includes VAT (USA)
Tax calculation will be finalised during checkout.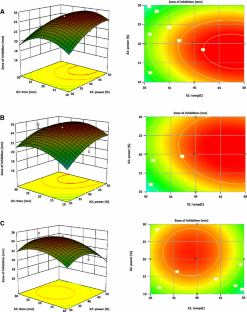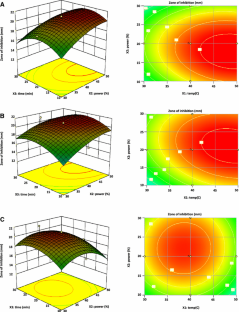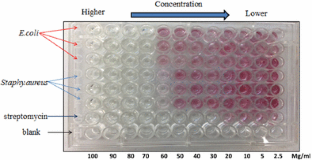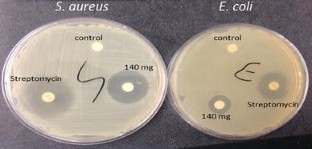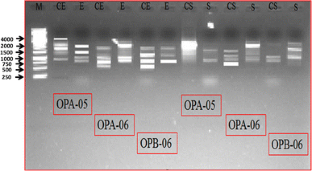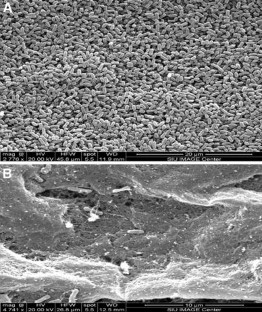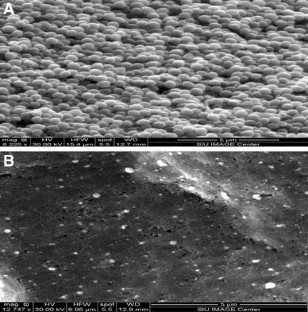 References
Adam S, Al-Farhan A, Al-Yahya M (2000) Effect of combined Citrullus colocynthis and Rhazya stricta use in Najdi sheep. Am J Chin Med 28:385–390

Adeniran O, Olajide O, Igwemmar N, Orishadipe A (2013) Phytochemical constituents, antimicrobial and antioxidant potentials of tree spinach [Cnidoscolus aconitifolius (Miller) IM Johnston]. J Med Plant Res 7:1310–1316

Ali BA (2003) Detection of DNA alteration in abnormal phenotype of broiler chicken male by random amplified polymorphic DNA (RAPD). Afr J Biotechnol 2:153–156

Altemimi A, Choudhary R, Watson DG, Lightfoot DA (2015a) Effects of ultrasonic treatments on the polyphenol and antioxidant content of spinach extracts. Ultrason Sonochem 24:247–255

Altemimi A, Lightfoot DA, Kinsel M, Watson DG (2015b) Employing response surface methodology for the optimization of ultrasound assisted extraction of lutein and β-carotene from spinach. Molecules 20:6611–6625

Altemimi A, Watson DG, Kinsel M, Lightfoot DA (2015c) Simultaneous extraction, optimization, and analysis of flavonoids and polyphenols from peach and pumpkin extracts using a TLC-densitometric method. Chem Cent J 9:1–15

Atienzar FA, Evenden AJ, Jha AN, Depledge MH (2002a) Use of the random amplified polymorphic DNA (RAPD) assay for the detection of DNA damage and mutations: possible implications of confounding factors. Biomarkers 7:94–101

Atienzar FA, Venier P, Jha AN, Depledge MH (2002b) Evaluation of the random amplified polymorphic DNA (RAPD) assay for the detection of DNA damage and mutations. Mutat Res Genet Toxicol Environ Mutagen 521:151–163

Bai X, Long J, He X, Li S, Xu H (2014) Molecular cloning and characterization of pathogenesis-related protein family 10 gene from spinach (SoPR10). Biosci Biotechnol Biochem 78:780–786

Bauer A, Kirby W, Sherris JC, Turck M (1966) Antibiotic susceptibility testing by a standardized single disk method. Am J Clin Pathol 45:493

Bonjar GS (2004) Evaluation of antibacterial properties of Iranian medicinal plants against Micrococcus luteus, Serratia marcescens, Klebsiella pneumoniae and Bordetella bronchoseptica. Asian J Plant Sci 3:82–86

Broekaert WF, Terras F, Cammue B, Osborn RW (1995) Plant defensins: novel antimicrobial peptides as components of the host defense system. Plant Physiol 108:1353

Burt S (2004) Essential oils: their antibacterial properties and potential applications in foods—a review. Int J Food Microbiol 94:223–253

Burt SA, Reinders RD (2003) Antibacterial activity of selected plant essential oils against Escherichia coli O157: H7. Lett Appl Microbiol 36:162–167

Casal M, Vaquero M, Rinder H, Tortoli E, Grosset J, Rüsch-Gerdes S, Gutierrez J, Jarlier V (2005) A case-control study for multidrug-resistant tuberculosis: risk factors in four European countries. Microb Drug Resist 11:62–67

Cevallos-Casals BA, Byrne D, Okie WR, Cisneros-Zevallos L (2006) Selecting new peach and plum genotypes rich in phenolic compounds and enhanced functional properties. Food Chem 96:273–280

Chambers HF (2001) The changing epidemiology of Staphylococcus aureus? Emerg Infect Dis 7:178

Chopra I, Hodgson J, Metcalf B, Poste G (1996) New approaches to the control of infections caused by antibiotic-resistant bacteria: an industry perspective. J Am Med Assoc 275:401–403

Danylchenko O, Sorochinsky B (2005) Use of RAPD assay for the detection of mutation changes in plant DNA induced by UV-B and γ-rays. BMC Plant Biol 5:S9

Dash K, Thangavel S, Krishnamurthy N, Rao S, Karunasagar D, Arunachalam J (2005) Ultrasound-assisted analyte extraction for the determination of sulfate and elemental sulfur in zinc sulfide by different liquid chromatography techniques. Anal. 130:498–501

Diemert DJ (2006) Prevention and self-treatment of traveler's diarrhea. Clin Microbiol Rev 19:583–594

Eloff J (1998) A sensitive and quick microplate method to determine the minimal inhibitory concentration of plant extracts for bacteria. Planta Med 64:711–713

El-Shemy HA, Aboul-Enein AM, Aboul-Enein KM, Fujita K (2007) Willow leaves' extracts contain anti-tumor agents effective against three cell types. PLoS One 2:e178

El-Tarras AA, Hassan MM, El-Awady MA (2013) Evaluation of the genetic effects of the in vitro antimicrobial activities of Rhazya stricta leaf extract using molecular techniques and scanning electron microscope. Afr J Biotechnol 12:3171–3180

Faleiro L, Miguel G, Guerrero C, Brito J (1999) Antimicrobial activity of essential oils of Rosmarinus officinalis, Thymus mastichina. ssp mastichina and Thymus albicans Hofmanns e Link Pharmacognosy. Acta Hortic 501:445–448

Ghafoor K, Choi YH, Jeon JY, Jo IH (2009) Optimization of ultrasound-assisted extraction of phenolic compounds, antioxidants, and anthocyanins from grape (Vitis vinifera) seeds. J Agric Food Chem 57:4988–4994

Gil MI, Tomás-Barberán FA, Hess-Pierce B, Kader AA (2002) Antioxidant capacities, phenolic compounds, carotenoids, and vitamin C contents of nectarine, peach, and plum cultivars from California. J Agric Food Chem 50:4976–4982

Gilani SA, Kikuchi A, Shinwari ZK, Khattak ZI, Watanabe KN (2007) Phytochemical, pharmacological and ethnobotanical studies of Rhazya stricta Decne. Phytother Res 21:301–307

Hajar AS, Gumgumjee NM (2013) Antibacterial efficiency and DNA impairment unveil in some bacteria strains treated with Conocarpus erectus L. extract. Int J Appl Biol Pharm 4:37–47

Han SS, Seo HJ (2002) Articles: curcumin suppresses activation of NF-kB and AP-1 Induced by phorbol ester in cultured human promyelocytic leukemia cells. Mol Biol Rep 35:337–342

Lakhssassi N, Colantonio V, Flowers ND, Zhou Z, Henry J, Liu S, Meksem K (2017a) Stearoyl-acyl carrier protein desaturase mutations uncover an impact of stearic acid in leaf and nodule structure. Plant Physiol 174:1531–1543

Lakhssassi N, Zhou Z, Liu S, Colantonio V, Abughazaleh A, Meksem K (2017b) Characterization of the FAD2 gene family in soybean reveals the limitations of gel-based TILLING in genes with high copy number. Front Plant Sci 8:324

Maran JP, Manikandan S, Nivetha CV, Dinesh R (2013a) Ultrasound assisted extraction of bioactive compounds from Nephelium lappaceum L. fruit peel using central composite face centered response surface design. Arab J Chem 10:1145–1157

Maran JP, Mekala V, Manikandan S (2013b) Modeling and optimization of ultrasound-assisted extraction of polysaccharide from Cucurbita moschata. Carbohydr Polym 92:2018–2026

Marathe NP, Rasane MH, Kumar H, Patwardhan AA, Shouche YS, Diwanay SS (2013) In vitro antibacterial activity of Tabernaemontana alternifolia (Roxb) stem bark aqueous extracts against clinical isolates of methicillin resistant Staphylococcus aureus. Ann Clin Microbiol Antimicrob 12:26

Miyasaki Y, Nichols WS, Morgan MA, Kwan JA, Van Benschoten M, Kittell PE, Hardy WD (2010) Screening of herbal extracts against multi-drug resistant Acinetobacter baumannii. Phytother Res 24:1202–1206

Morita H, Awang K, Hadi AHA, Takeya K, Itokawa H, Ji Kobayashi (2005) Conformational analysis of rhazinilam and three-dimensional quantitative structure–activity relationships of rhazinilam analogues. Bioorg Med Chem Lett 15:1045–1050

Pedersen JR, Olsson JO (2003) Soxhlet extraction of acrylamide from potato chips. Analyst 128:332–334

Prescott M, Harley J, Donald P, Klein A (1999) Antimicrobial chemotherapy. Microbiology, 2nd edn. C Brown Publishers, Iowa

Prior RL, Cao G (2000) Antioxidant phytochemicals in fruits and vegetables: diet and health implications. HortScience 35:588–592

Rojas JJ, Ochoa VJ, Ocampo SA, Muñoz JF (2006) Screening for antimicrobial activity of ten medicinal plants used in Colombian folkloric medicine: a possible alternative in the treatment of non-nosocomial infections. BMC Complement Altern Med 6:2

Rostagno MA, Palma M, Barroso CG (2007) Ultrasound-assisted extraction of isoflavones from soy beverages blended with fruit juices. Anal Chim Acta 597:265–272

Saǧdıç O, Özcan M (2003) Antibacterial activity of Turkish spice hydrosols. Food Control 14:141–143

Sağdıç O, Kuşçu A, Özcan M, Özçelik S (2002) Effects of Turkish spice extracts at various concentrations on the growth of Escherichia coli O157: H7. Food Microbiol 19:473–480

Segura A, Moreno M, Molina A, Garcı́a-Olmedo F (1998) Novel defensin subfamily from spinach (Spinacia oleracea). FEBS Lett 435:159–162

Shan B, Cai Y-Z, Brooks JD, Corke H (2007) The in vitro antibacterial activity of dietary spice and medicinal herb extracts. Int J Food Microbiol 117:112–119

Singh P, Arnold R, Agnihotri S, Saxena A, Singh P, Tiwari S (2013) Optimization of antimicrobial activity of medicinal plants (Coriandrum sativum, Ocimum tenuiflorum and Phyllanthus emblica) against MDR pathogens. Int J Pharm Biol Sci 4:2885–2889

Stotz HU, Thomson J, Wang Y (2009) Plant defensins: defense, development and application. Plant Signal Behav 4:1010–1012

Tajkarimi M, Ibrahim S, Cliver D (2010) Antimicrobial herb and spice compounds in food. Food Control 21:1199–1218

Tegos G, Stermitz FR, Lomovskaya O, Lewis K (2002) Multidrug pump inhibitors uncover remarkable activity of plant antimicrobials. Antimicrob Agents Chemother 46:3133–3141

Tiwari B, O'Donnell C, Cullen P (2009) Effect of sonication on retention of anthocyanins in blackberry juice. J Food Eng 93:166–171

Vickers A (2002) Botanical medicines for the treatment of cancer: rationale, overview of current data, and methodological considerations for phase I and II trials. Cancer Investig 20:1069–1079

Vinatoru M (2001) An overview of the ultrasonically assisted extraction of bioactive principles from herbs. Ultrason Sonochem 8:303–313

Williams JG, Kubelik AR, Livak KJ, Rafalski JA, Tingey SV (1990) DNA polymorphisms amplified by arbitrary primers are useful as genetic markers. Nucleic Acids Res 18:6531–6535

Xi J, Shouqin Z (2007) Antioxidant activity of ethanolic extracts of propolis by high hydrostatic pressure extraction. Food Sci Technol Int 42:1350–1356

Yang B, Liu X, Gao Y (2009) Extraction optimization of bioactive compounds (crocin, geniposide and total phenolic compounds) from Gardenia (Gardenia jasminoides Ellis) fruits with response surface methodology. Innov Food Sci Emerg Technol 10:610–615

Ying Z, Han X, Li J (2011) Ultrasound-assisted extraction of polysaccharides from mulberry leaves. Food Chem 127:1273–1279

Yolmeh M, Habibi-Najafi MB, Shakouri S, Hosseini F (2014) Comparing antibacterial and antioxidant activity of annatto dye extracted by conventional and ultrasound-assisted methods. Zahedan J Res Med Sci 17:e1020
Acknowledgements
The authors would like to thank the Higher Committee for Education Development in Iraq (HCED) for the financial support to this work. Also, the authors are thankful to Dr. Alan Walters for providing spinach samples and Dr. Vjollca Konjufca for providing the bacterial strains and research facilities for the study.
Ethics declarations
Conflict of interest
The authors declare that they have no competing interests.
Ethics and consent to participate
This study did not involve humans, human data or animals; no ethics approval or consent is required to publish the results.
Additional information
Communicated by Erko Stackebrandt.
About this article
Cite this article
Altemimi, A., Lakhssassi, N., Abu-Ghazaleh, A. et al. Evaluation of the antimicrobial activities of ultrasonicated spinach leaf extracts using RAPD markers and electron microscopy. Arch Microbiol 199, 1417–1429 (2017). https://doi.org/10.1007/s00203-017-1418-6
Received:

Revised:

Accepted:

Published:

Issue Date:
Keywords
Spinach

Antimicrobial activity

SEM

RAPD

Ultrasonic extraction

Escherichia coli

Bacterial pathogens

Staphylococcus aureus