Abstract
A mesophilic, obligately anaerobic, propionate-producing fermentative bacterium, designated strain NM7T, was isolated from rural rice paddy field. Cells of strain NM7T are Gram-negative, non-motile, non-spore-forming, short rods, and negative for catalase. The strain grew optimally at 37 °C (the range for growth 15–40 °C) and pH 7.0 (pH 5.0–7.5). The strain could grow fermentatively on various sugars, including arabinose, xylose, fructose, galactose, glucose, mannose, cellobiose, lactose, maltose, sucrose, pectin and starch. The main end products of glucose fermentation were acetate and propionate. Yeast extract was not required but stimulated the growth. Nitrate, sulfate, thiosulfate, elemental sulfur, sulfite, and Fe(III) nitrilotriacetate were not used as terminal electron acceptors. The G+C content of genomic DNA was 42.8 mol%. The major cellular fatty acids were C15:0, anteiso-C15:0, C16:0, and C17:0. The most abundant polar lipid of strain NM7T was phosphatidylethanolamine. 16S rRNA gene sequence analysis revealed that it belongs to the family Porphyromonadaceae of the phylum Bacteroidetes. The closest recognized species was Paludibacter propionicigenes (91.4 % similarity in 16S rRNA gene sequence). A novel species, Paludibacter jiangxiensis sp. nov., is proposed to accommodate strain NM7T (=JCM 17480T = CGMCC 1.5150T = KCTC 5844T).
Access options
Buy single article
Instant access to the full article PDF.
US$ 39.95
Tax calculation will be finalised during checkout.
Subscribe to journal
Immediate online access to all issues from 2019. Subscription will auto renew annually.
US$ 119
Tax calculation will be finalised during checkout.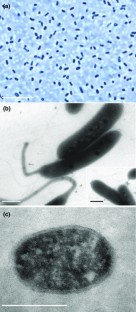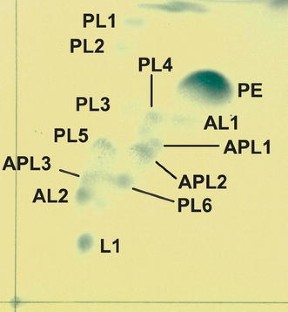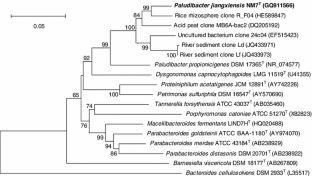 References
Akasaka H, Izawa T, Ueki K, Ueki A (2003) Phylogeny of numerically abundant culturable anaerobic bacteria associated with degradation of rice plant residue in Japanese paddy field soil. FEMS Microbiol Ecol 43:149–161

Chen S, Dong X (2005) Proteiniphilum acetatigenes gen. nov., sp. nov., from a UASB reactor treating brewery wastewater. Int J Syst Evol Microbiol 55:2257–2261

Doetsch RN (1981) Determinative methods of light microscopy. In: Gerhardt P, Murray RGE, Costilow RN, Nester EW, Wood WA, Krieg NR, Phillips GB (eds) Manual of methods for general bacteriology. American Society for Microbiology, Washington, DC, pp 21–33

Felsenstein J (1985) Confidence limits on phylogenies: an approach using the bootstrap. Evolution 39:783–791

Hanada S, Takaichi S, Matsuura K, Nakamura K (2002) Roseiflexus castenholzii gen. nov., sp. nov., a thermophilic, filamentous, photosynthetic bacterium that lacks chlorosomes. Int J Syst Evol Microbiol 52:187–193

Hayashi H, Sakamoto M, Benno Y (2002) Phylogenetic analysis of the human gut microbiota using 16S rDNA clone libraries and strictly anaerobic culture-based methods. Microbiol Immunol 46:535–548

Hiraishi A (1992) Direct automated sequencing of 16S rDNA amplified by polymerase chain reaction from bacterial cultures without DNA purification. Lett Appl Microbiol 15:210–213

Hofstad T, Olsen I, Eribe ER, Falsen E, Collins MD, Lawson PA (2000) Dysgonomonas gen. nov. to accommodate Dysgonomonas gadei sp. nov., an organism isolated from a human gall bladder, and Dysgonomonas capnocytophagoides (formerly CDC group DF-3). Int J Syst Evol Microbiol 50:2189–2195

Hong PY, Wu JH, Liu WT (2008) Relative abundance of Bacteroides spp. in stools and wastewaters as determined by hierarchical oligonucleotide primer extension. Appl Environ Microbiol 74:2882–2893

Kaku N, Ueki A, Fujii H, Ueki K (2000) Methanogenic activities on rice roots and plant residue and their contributions to methanogenesis in wetland rice field soil. Soil Biol Biotechem 32:2001–2010

Kamagata Y, Mikami E (1991) Isolation and characterization of a novel thermophilic Methanosaeta strain. Int J Syst Bacteriol 41:191–196

Knief C, Delmotte N, Chaffron S, Stark M, Innerebner G, Wassmann R, Vorholt JA (2012) Metaproteogenomic analysis of microbial communities in the phyllosphere and rhizosphere of rice. The ISME 6:1378–1390

Köpke B, Wilms R, Engelen B, Cypionka H, Sass H (2005) Microbial diversity in coastal subsurface sediments: a cultivation approach using various electron acceptors and substrate gradients. Appl Environ Microbiol 71(12):7819–7830

Krieg NR (2011) Family IV. Porphyromonadaceae fam. nov. In: Krieg NR, Ludwig W, Euzéby J, Whitman WB (eds) Bergey's manual of systematic bacteriology, vol. 4 (2nd ed.) edn. Springer, New York, p 61

Lawson PA, Falsen E, Inganäs E, Weyant RS, Collins MD (2002) Dysgonomonas mossii sp. nov., from human sources. Syst appl microbiol 25(2):194–197

Ludwig W, Euzéby J, Whitman WB (2010) Road map of the phyla Bacteroidetes, Spirochaetes, Tenericutes (Mollicutes), Acidobacteria, Fibrobacteres, Fusobacteria, Dictyoglomi, Gemmatimonadetes, Lentisphaerae, Verrucomicrobia, Chlamydiae, and Planctomycetes. In: Krieg NR, Staley JT, Brown DR et al (eds) Bergey's manual of systematic bacteriology, 2nd edn. Springer, New York, pp 1–19

Narihiro T, Terada T, Kikuchi K, Iguchi A, Ikeda M, Yamauchi T, Shiraishi K, Kamagata Y, Nakamura K, Sekiguchi Y (2009) Comparative analysis of bacterial and archaeal communities in methanogenic sludge granules from upflow anaerobic sludge blanket reactors treating various food-processing, high-strength organic wastewaters. Microbes Environ 24(2):88–96

O'Sullivan LA, Fuller KE, Thomas EM, Turley CM, Fry JC, Weightman AJ (2004) Distribution and culturability of the uncultivated 'AGG58 cluster' of the Bacteroidetes phylum in aquatic environments. FEMS Microbiol Ecol 47(3):359–370

Saitou N, Nei M (1987) The neighbor-joining method: a new method for reconstructing phylogenetic trees. Mol Biol Evol 4:406–425

Sakamoto M, Benno Y (2006) Reclassification of Bacteroides distasonis, Bacteroides goldsteinii and Bacteroides merdae as Parabacteroides distasonis gen. nov., comb. nov., Parabacteroides goldsteinii comb. nov. and Parabacteroides merdae comb. nov. Int J Syst Evol Microbiol 56:1599–1605

Sakamoto M, Suzuki M, Umeda M, Ishikawa I, Benno Y et al (2002) Reclassification of Bacteroides forsythus (Tanner et al. 1986) as Tannerella forsythensis corrig., gen. nov., comb. nov. Int J Syst Evol Microbiol 52:841–849

Sakamoto M, Suzuki N, Matsunaga N, Koshihara K, Seki M, Komiya H, Benno Y (2009a) Parabacteroides gordonii sp. nov., isolated from human blood cultures. Int J Syst Evol Microbiol 59:2843–2847

Sakamoto M, Takagaki A, Matsumoto K, Kato Y, Goto K, Benno Y (2009b) Butyricimonas synergistica gen. nov., sp. nov. and Butyricimonas virosa sp. nov., butyric acid-producing bacteria in the family 'Porphyromonadaceae' isolated from rat faeces. Int J Syst Evol Microbiol 59:1748–1753

Sekiguchi Y, Kamagata Y, Nakamura K, Ohashi A, Harada H (2000) Syntrophothermus lipocalidus gen. nov., sp. nov., a novel thermophilic, syntrophic, fatty-acid-oxidizing anaerobe which utilizes isobutyrate. Int J Syst Evol Microbiol 50:771–779

Shintani T, Liu WT, Hanada S, Kamagata Y, Miyaoka S, Suzuki T, Nakamura K (2000) Micropruina glycogenica gen. nov., sp. nov., a new Gram-positive glycogen-accumulating bacterium isolated from activated sludge. Int J Syst Evol Microbiol 50:201–207

Song Y, Liu C, Lee J, Bolanos M, Vaisanen ML, Finegold SM (2005) "Bacteroides goldsteinii" sp. nov. isolated from clinical specimens of human intestinal origin. J Clin Microbiol 43:4522–4527

Stevens H, Stǔbner M, Simon M, Brinkhoff T (2005) Phylogeny of Proteobacteria and Bacteroidetes from oxic habitats of at tidal flat ecosystem. FEMS Microbiol Ecol 54:351–365

Tamura K, Peterson D, Peterson N, Stecher G, Nei M, Kumar S (2011) MEGA5: molecular evolutionary genetics analysis using maximum likelihood, evolutionary distance, and maximum parsimony methods. Mol Biol Evol 28(10):2731–2739

Tindall BJ (1990) Lipid composition of Halobacterium lacusprofundi. FEMS Microbiol Lett 66:199–202

Ueki A, Akasaka H, Suzuki D, Ueki K (2006) Paludibacter propionicigenes gen. nov., sp. nov., a novel strictly anaerobic, Gram-negative, propionate-producing bacterium isolated from plant residue in irrigated rice-field soil in Japan. Int J Syst Evol Microbiol 56:39–44

Weber S, Stubner S, Conrad R (2001) Bacterial populations colonizing and degrading rice straw in anoxic paddy soil. Appl Environ Microbiol 67:1318–1327

Weisburg WG, Barns SM, Pelletier DA, Lane DJ (1991) 16S ribosomal DNA amplification for phylogenetic study. J Bacteriol 173:697–703
Acknowledgments
We thank Mizuho Muramatsu in the National Institute of Advanced Industrial Science and Technology for the determinations of FAME and the DNA base composition. This work was supported by the Taishan Scholar Program of Shandong Province, the National Natural Science Foundation of China (51078344), National Key Technology Research and Development Program of the Ministry of Science and Technology of China (2010BAC67B03), and the Program Foundation for the Talent Introduction by Qingdao City (11-2-4-15-YX).
Additional information
Nucleotide sequence accession number: The GenBank/EMBL/DDBJ accession number of the 16S rRNA gene sequence of strain NM7T is GQ911566.
Communicated by Erko Stackebrandt.
About this article
Cite this article
Qiu, YL., Kuang, XZ., Shi, XS. et al. Paludibacter jiangxiensis sp. nov., a strictly anaerobic, propionate-producing bacterium isolated from rice paddy field. Arch Microbiol 196, 149–155 (2014). https://doi.org/10.1007/s00203-013-0951-1
Received:

Revised:

Accepted:

Published:

Issue Date:
Keywords
Propionate production

Paludibacter jiangxiensis
Porphyromonadaceae
Bacteroidetes